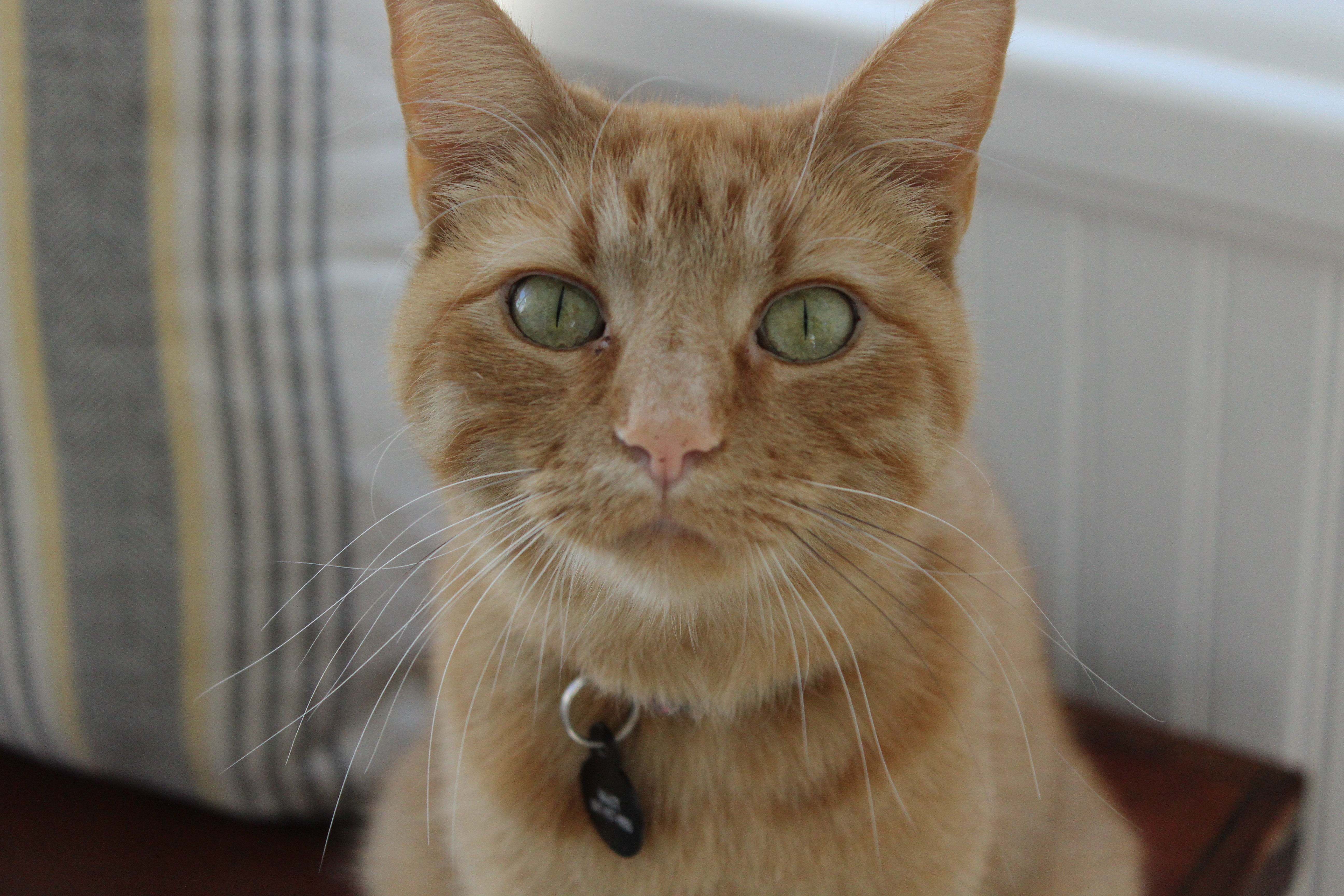 It's been a sad couple of days around here as we lost our cat Macy Monday night. She escaped from the rental and we found her a few hours later by the side of the road after being hit by a car.
Although she didn't get to move into 12 Oaks before she died, we laid her to rest there tonight. We found the biggest tree on the property (the huge weeping willow in the front) and buried her there with her favorite blanky, her favorite toys (a ping-pong ball and a mouse her foster Mom gave us when we adopted her), and a picture of Ben, Doc and I with a note on the back. We marked the spot with the biggest rock we could find on the property.
We also planted a new tree, a red maple, in her memory.
Anyone who has pets knows how much they become part of the family. On top of that, I have never lost a pet before (my childhood cat is still kicking at 18), so it is a new experience for me.
At risk of being the crazy cat lady,  I'd like share some of my favorite photos of her and share a few of the things I will always remember about her.
Macy acted more like a dog than a cat. She would pant when she got hot, growl, drink out of the toilet, bark at birds and squirrels, and was best buds with Doc. We would often find them cuddled up to one another on Doc's bed or in front of the fire.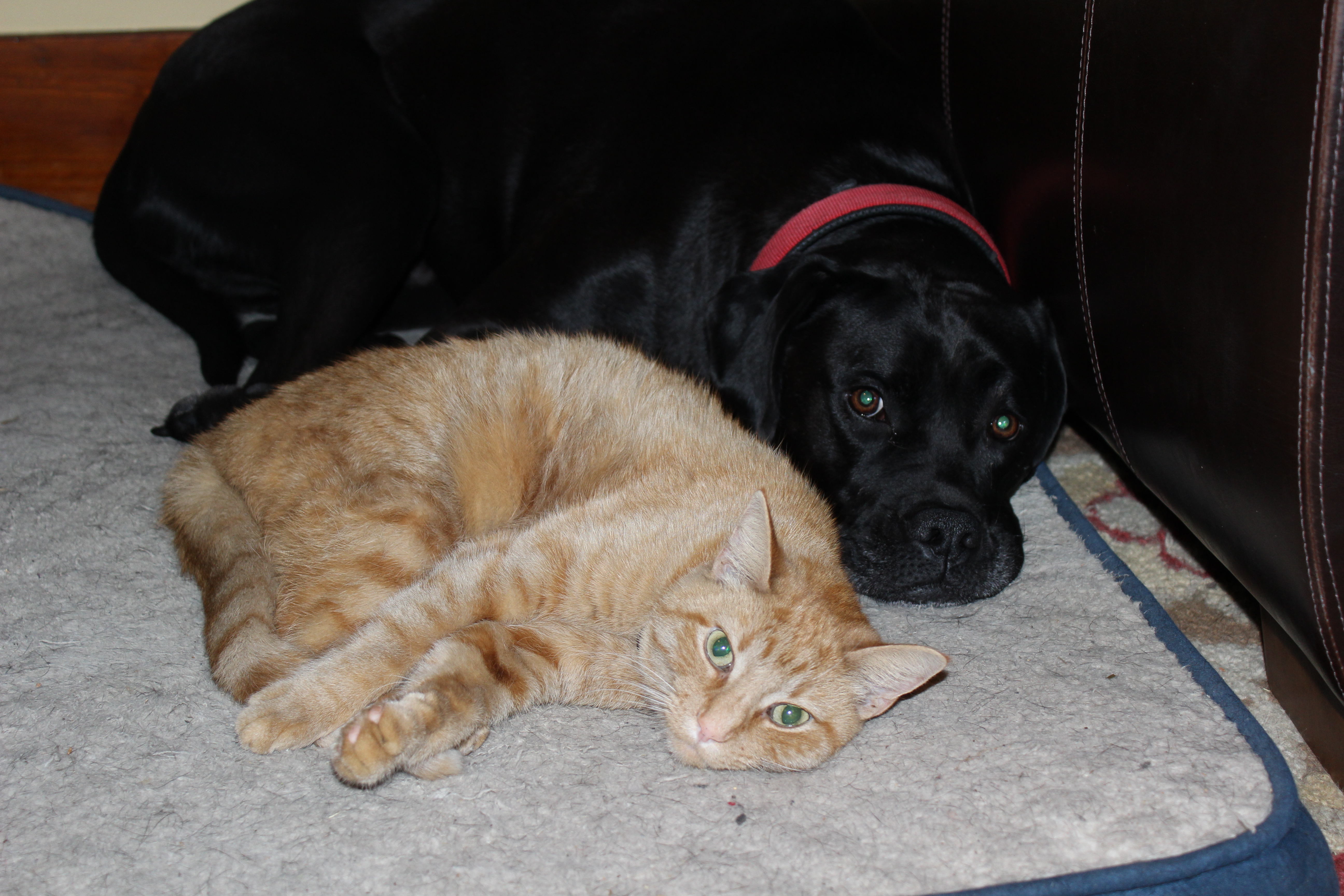 They even shared a birthday, the 4th of July. And we didn't make that up, that's what the vet told us.
Macy was fearless and loved climbing trees, ladders, or anything she could. She never got stuck or needed rescuing. A few times we found her locked in the attic because she would climb up there without us knowing and we would shut the hatch.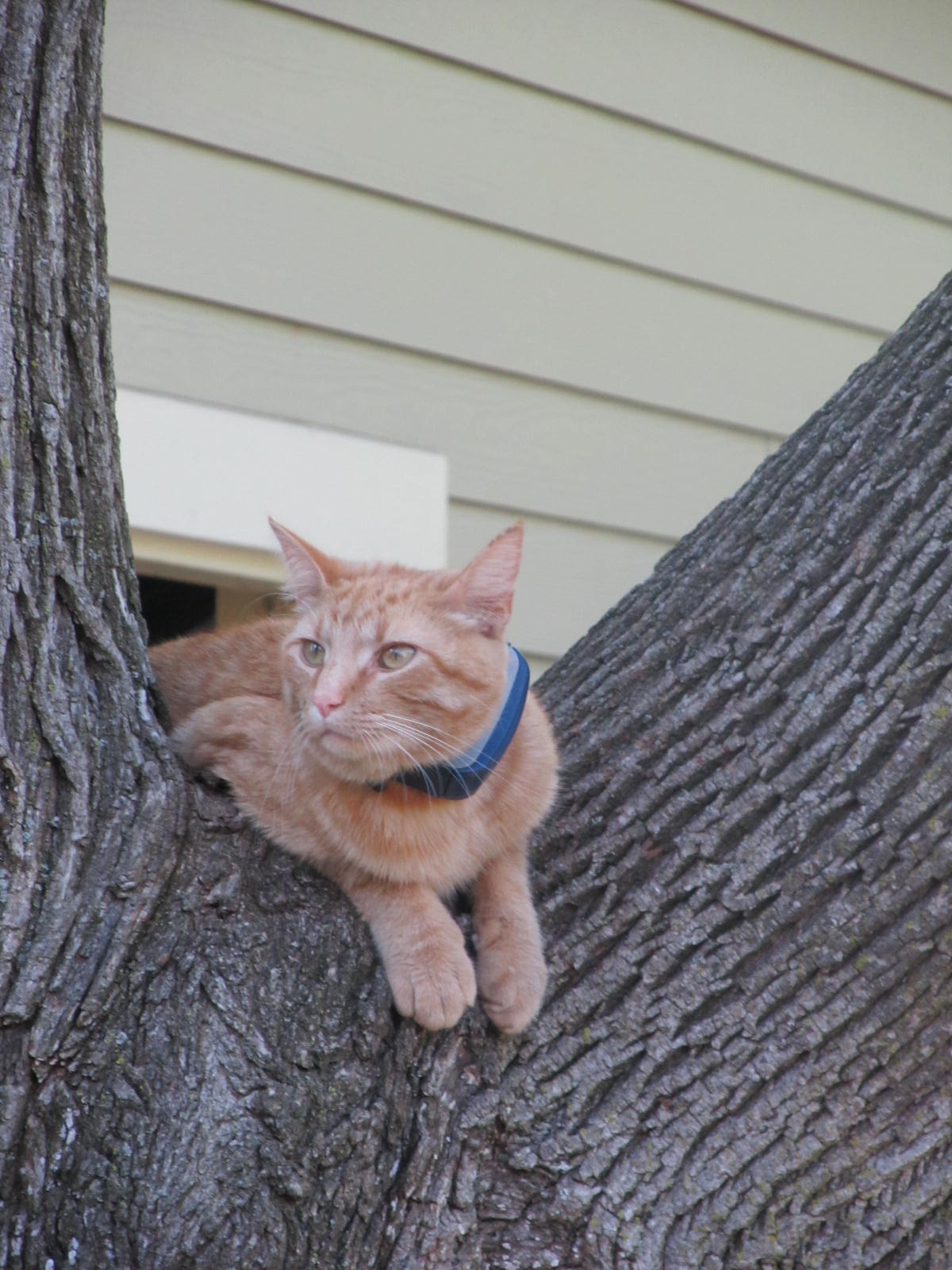 She was no stranger to construction. When we first got her we were in the middle of a full bathroom remodel. Here she is in the first week we got her and then in the same shower niche a year later.
She was a pig. It didn't matter what you were eating (ice cream, chicken, even salad), she was there scrounging to get some.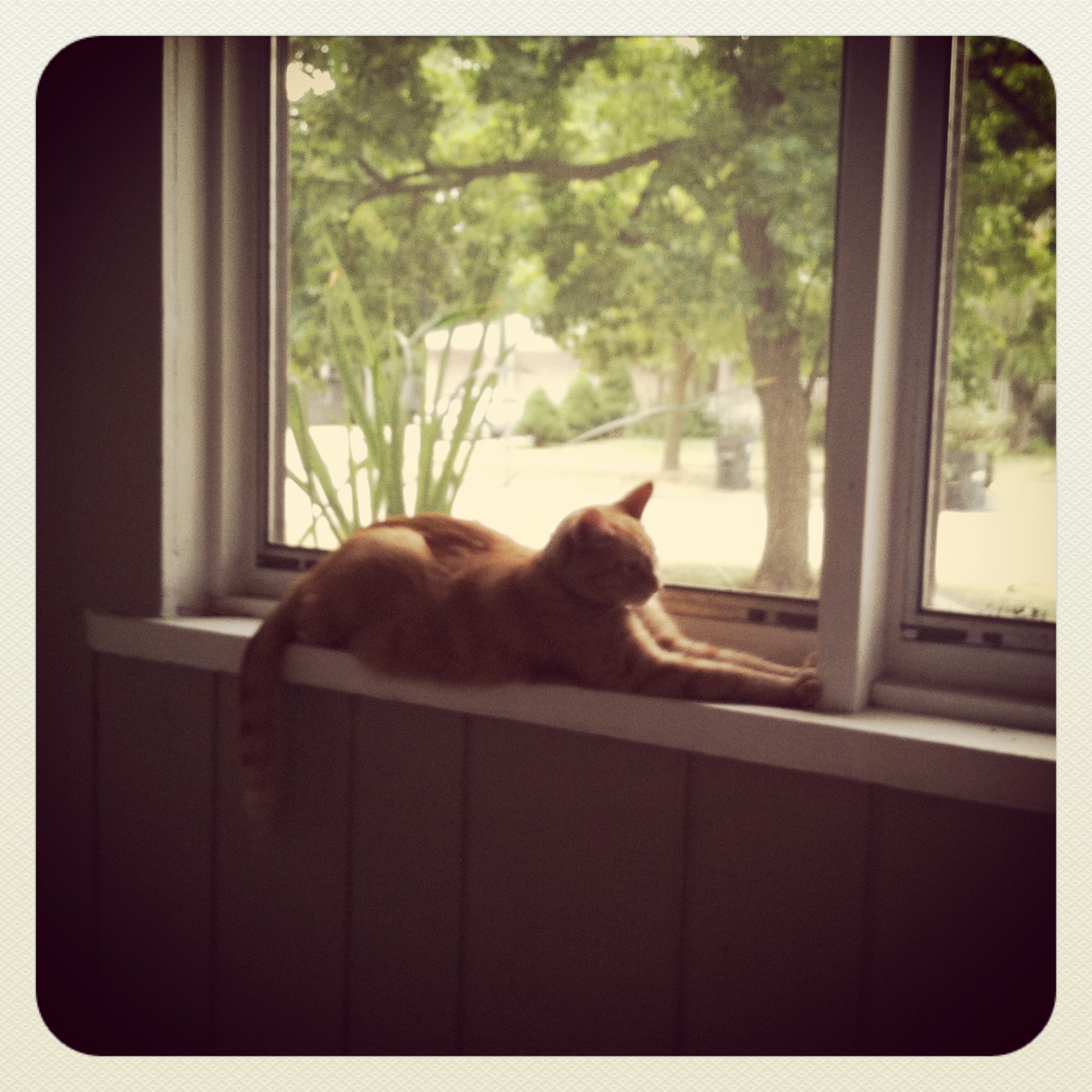 More than anything, she made you feel like you were home. She was always there to greet you when you came home, sleep between your legs at night, barge in on you in the bathroom, and cuddle up (on her own time) with you on the couch.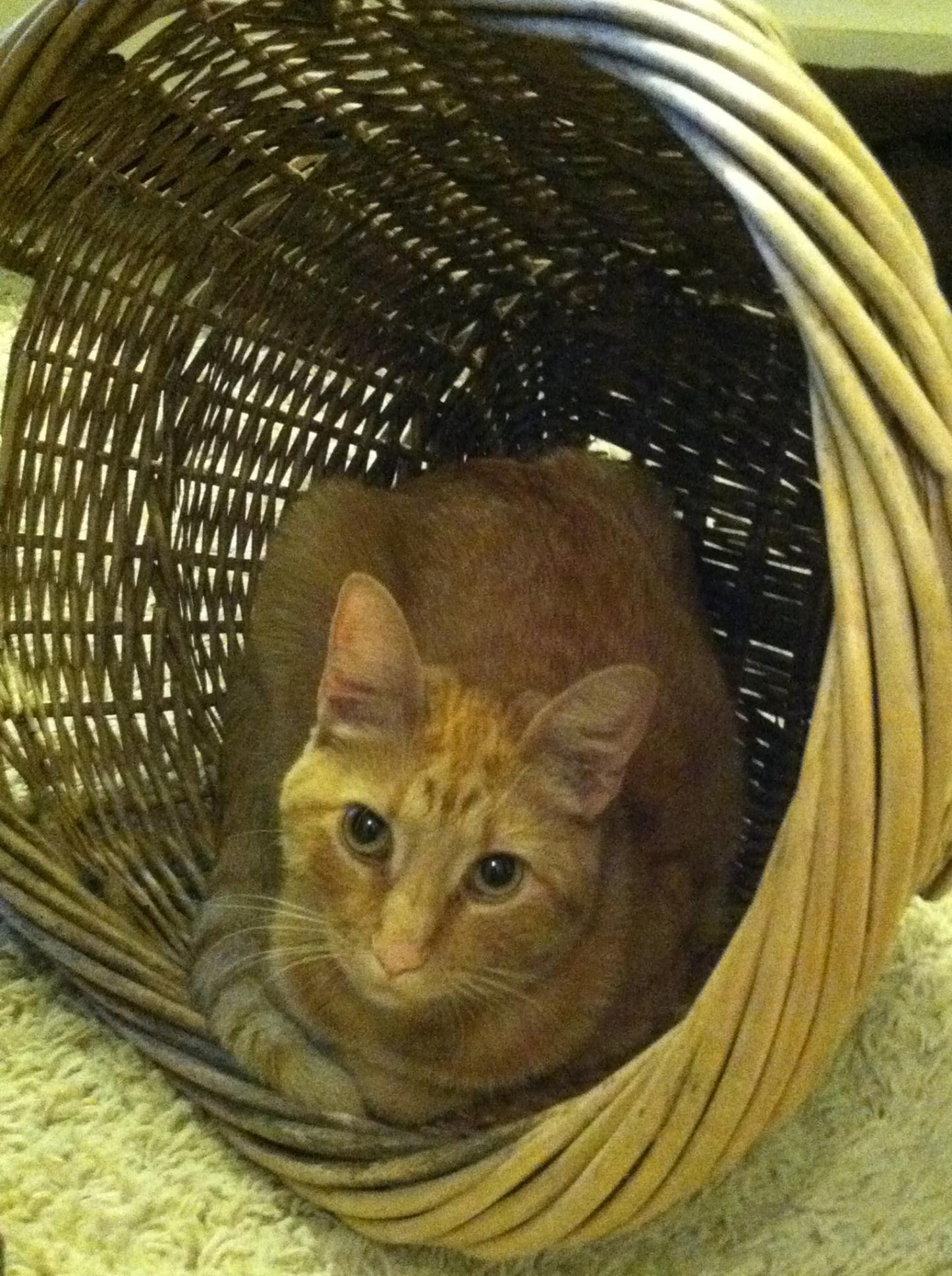 We will miss her dearly, but take comfort that she will be out at 12 Oaks with us. RIP Macy girl. xxoo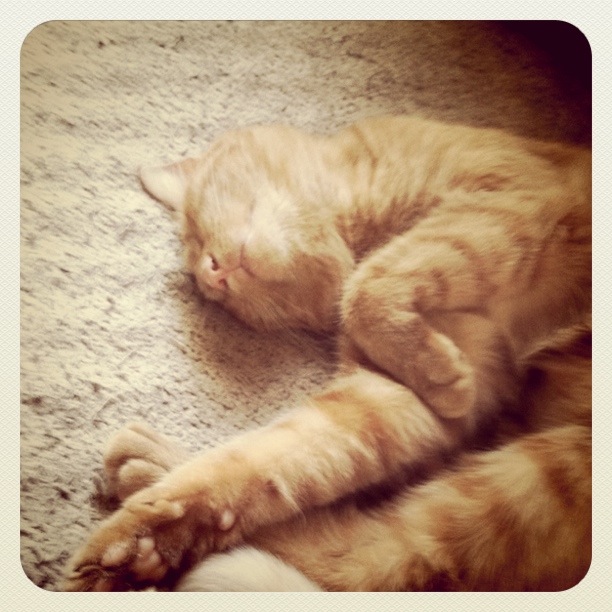 P.S. We were going to wait a little while longer until we moved in full time to 12 Oaks to get more done, but given the circumstances, we are getting the heck out of this rental and into the house tomorrow.