12 Oaks turned into a Winter Wonderland last week. It was the most snow we've had all season, about 6″ or 7″. I was in San Antonio where it was upper 70's and came home to this.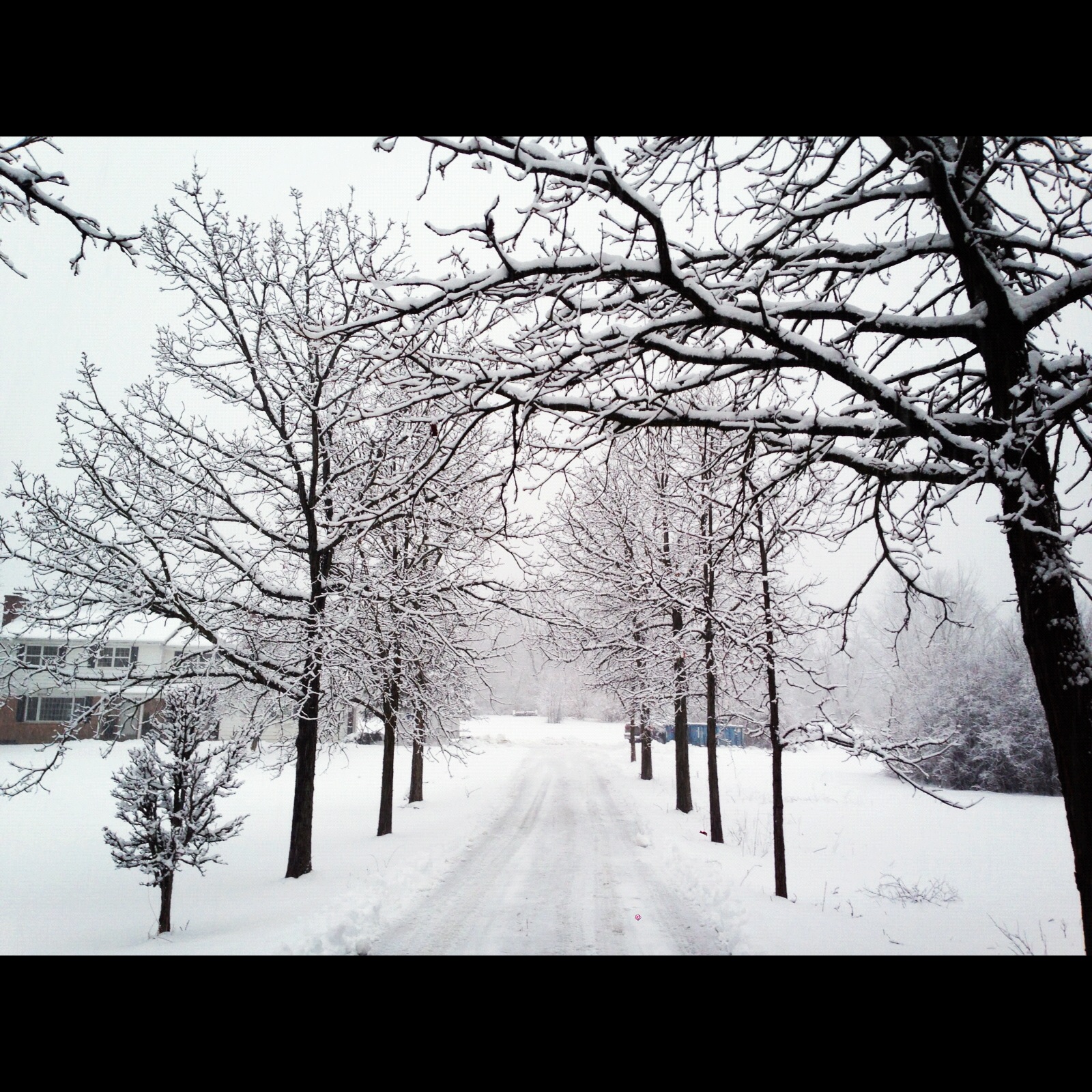 So pretty, right?
My Mom and little brother Jared came out to visit for the weekend and the boys cooked up the idea to tie an inner tube to the 4-wheeler and ride around the property.
It was a blast!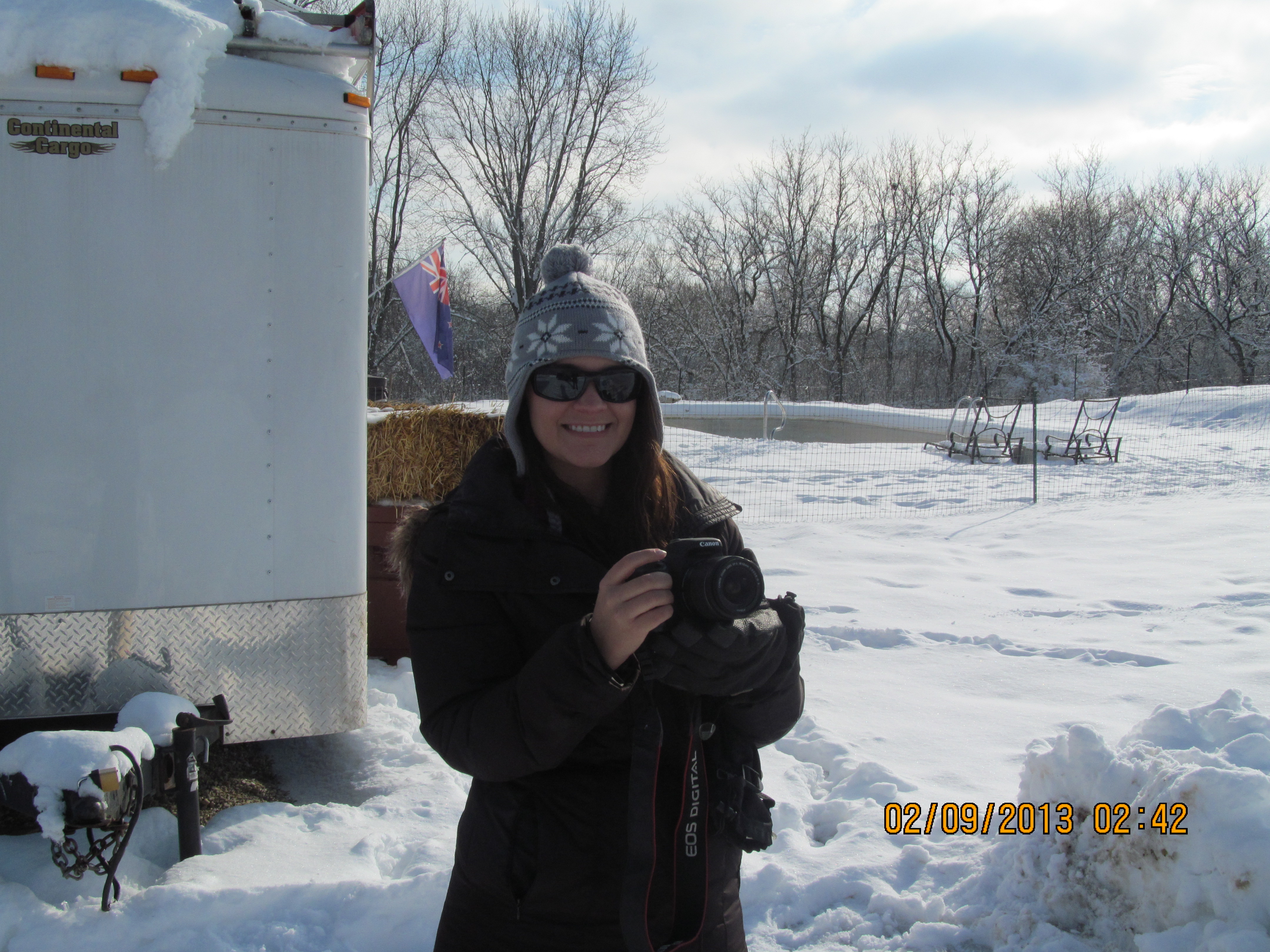 Then we decided to build a snowman. But it couldn't be just any snowman. Since we had Ben's friend's bobcat, we decided to go big or go home. We checked the world record and quickly realized that was way out of our sights at 122 feet. It was actually a "snowwoman" that had skis for eyelashes and 30 foot spruce trees for arms.
Our goal was 20 feet, and I think we ended up at about 12. We just started building a giant pile of snow. After that we shaped the middle part, then added a head.
I think Ben enjoyed building his first snowman.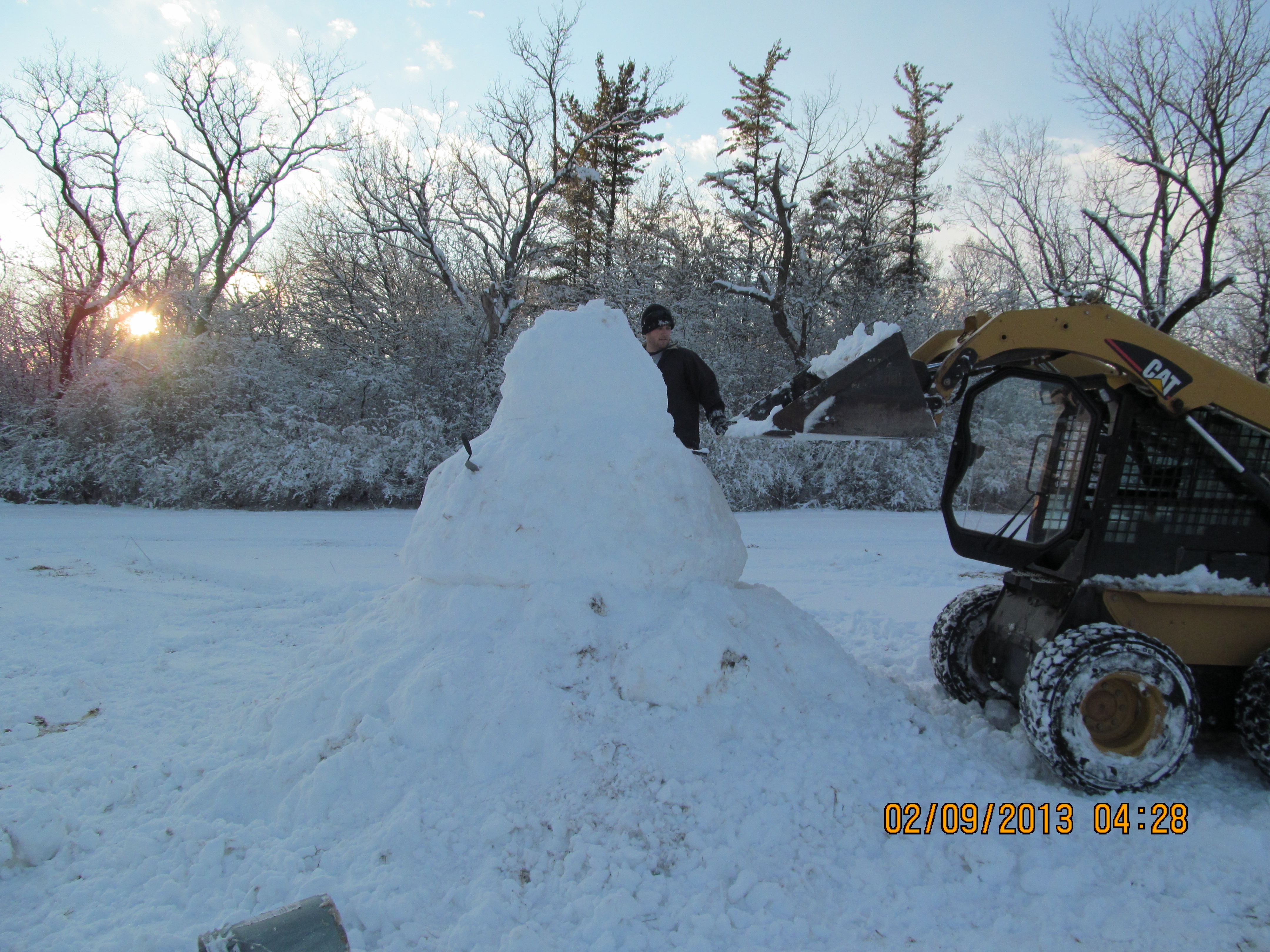 We had to call it a day and come back to it the next day to finish up. Except then it had started raining, so we worked fast and furious to shape the bottom and put his "outfit" on.
A regular hat was too small so we spray painted a bucket for the hat and cut some spare fabric into a large enough scarf.
We were pretty proud of the outcome!
Unfortunately, his face has melted off from the rain. But it was still totally worth it.
Next up on the blog: bathroom tile. It's all laid, just needs to be grouted.