Our house was in desperate need of new windows. They were old, cracked, broken and overall just grody. We knew they would need to be replaced but it was a big investment, both in money and time to put in all 27 (!) of them.
We got a couple of initial quotes and even doing the installation ourselves, we thought we'd have to put it off for a while. But then Ben got a call from a local showroom called Studio 41 who had been trying to get him in for a couple years. They make their own windows called Climate Guard and offered to give him a tour of their downtown Chicago plant, take him to lunch and give him a great deal on the windows.
It worked. They were a couple thousand dollars cheaper than any other place, had free delivery and the quality was excellent (low E, double glazed, etc.) We got the Climate Guard 2500 vinyl double hung windows with grills.
Slowly but surely Ben put in each of the windows which consisted of removing the old ones, putting in the new ones, spraying in foam around the windows to make them 100% air tight, and then putting new trim on inside and out.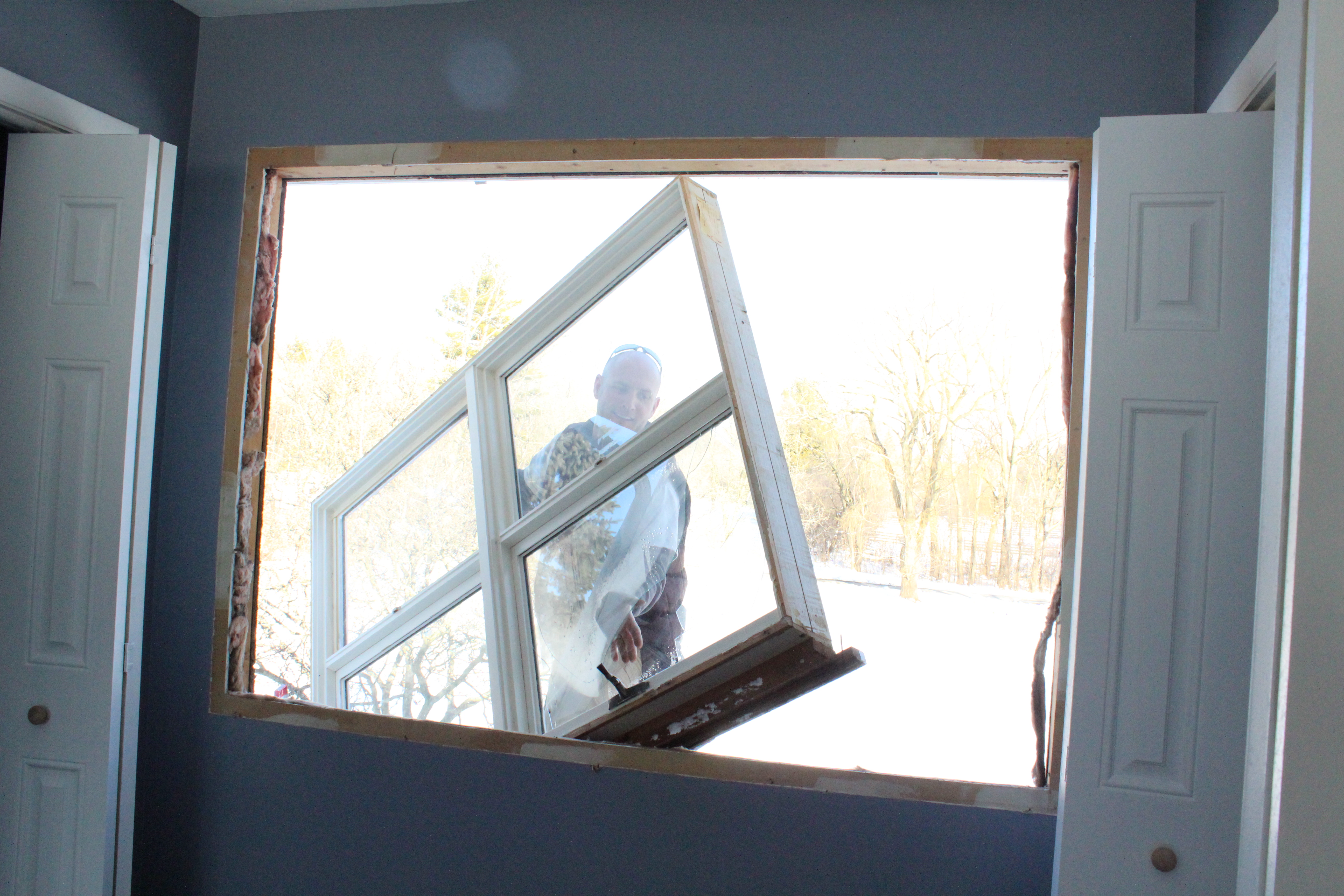 Installation is really important so Ben says this isn't really a DIY project. You can have the best windows but if they aren't plum or sealed correctly, you will lose a lot of energy and can have major problems like rotting or insects.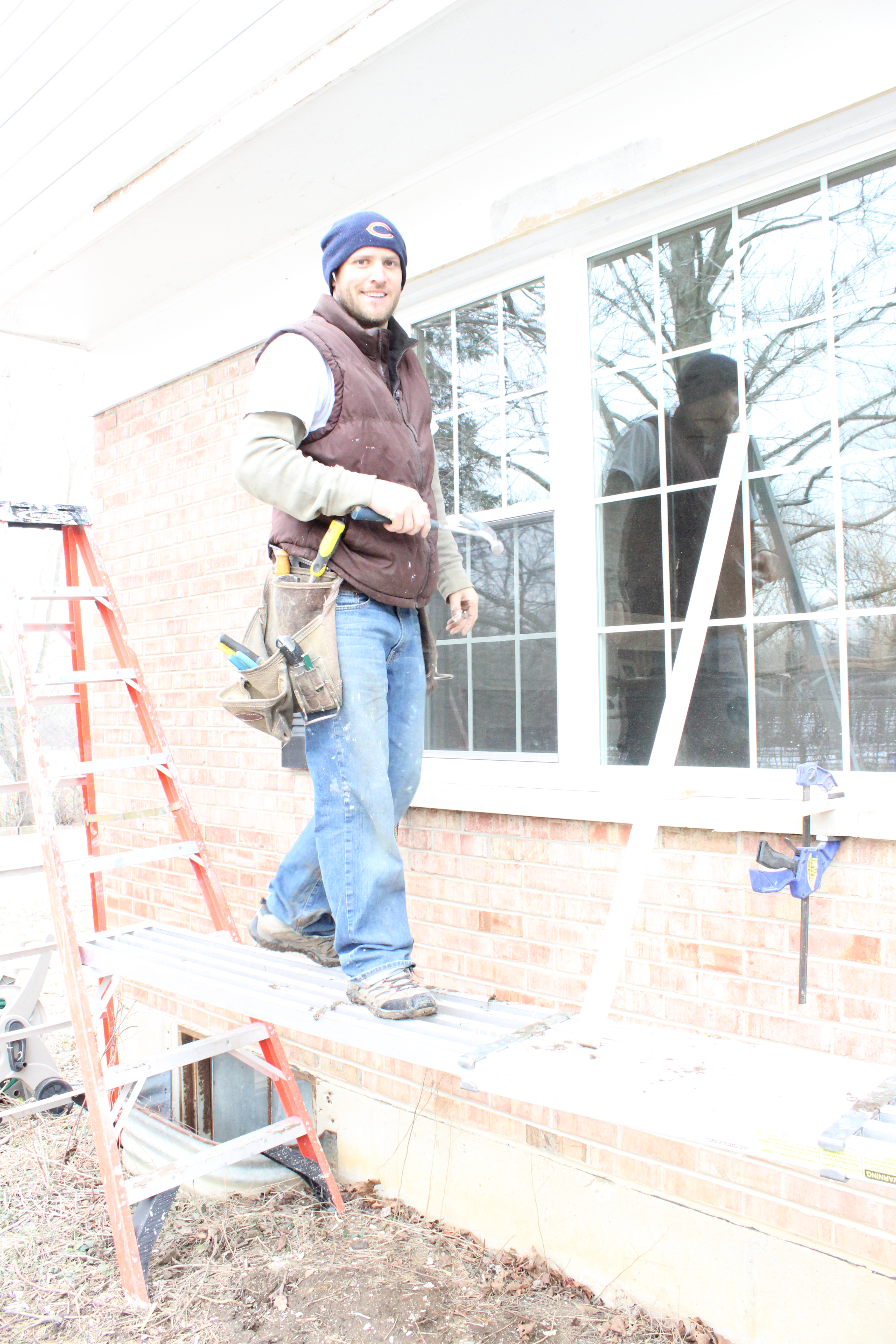 Each window took a couple hours, so times 27 it was a time consuming project.
It is totally worth it though! I won't share photos of every single window, but here are a few from the inside….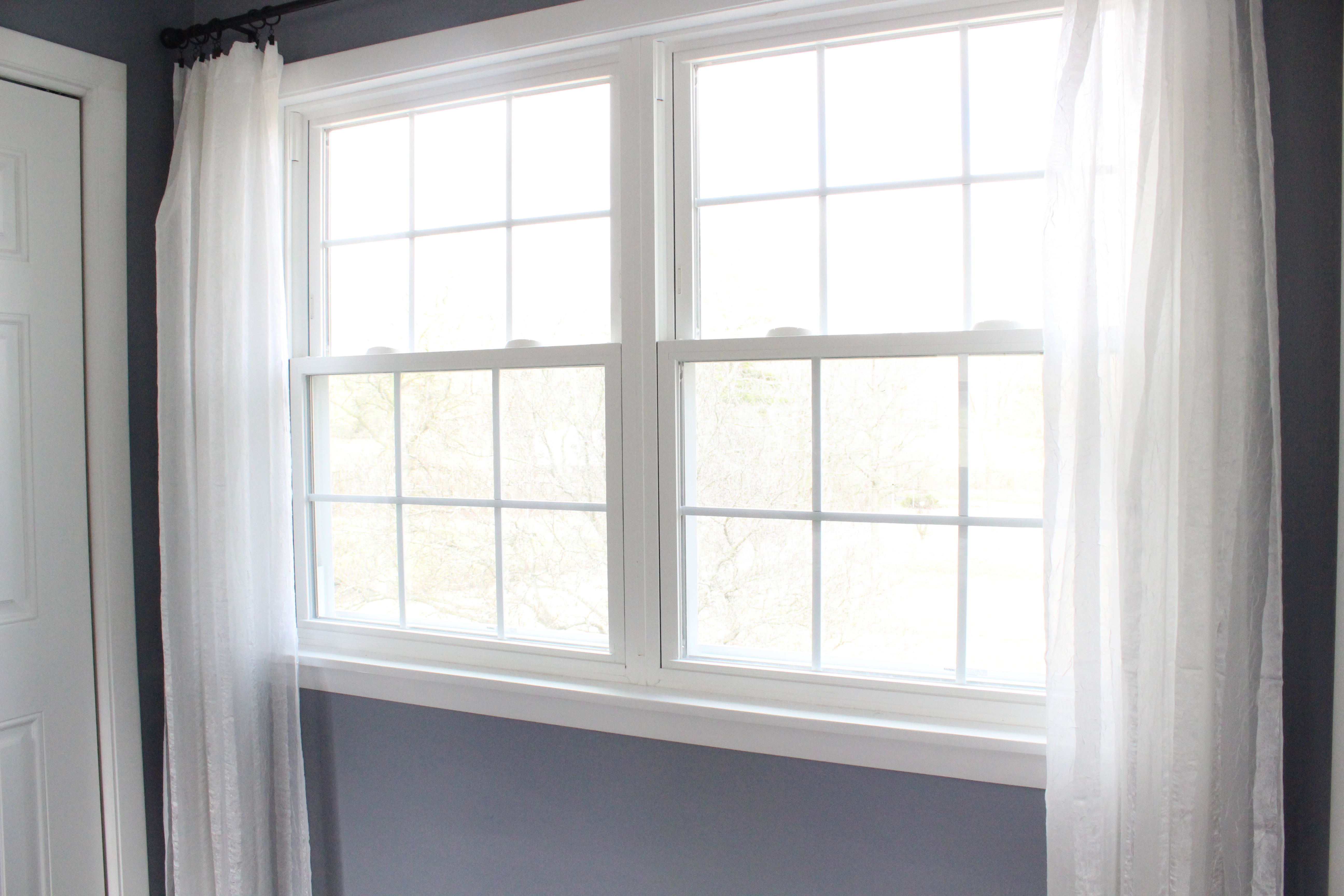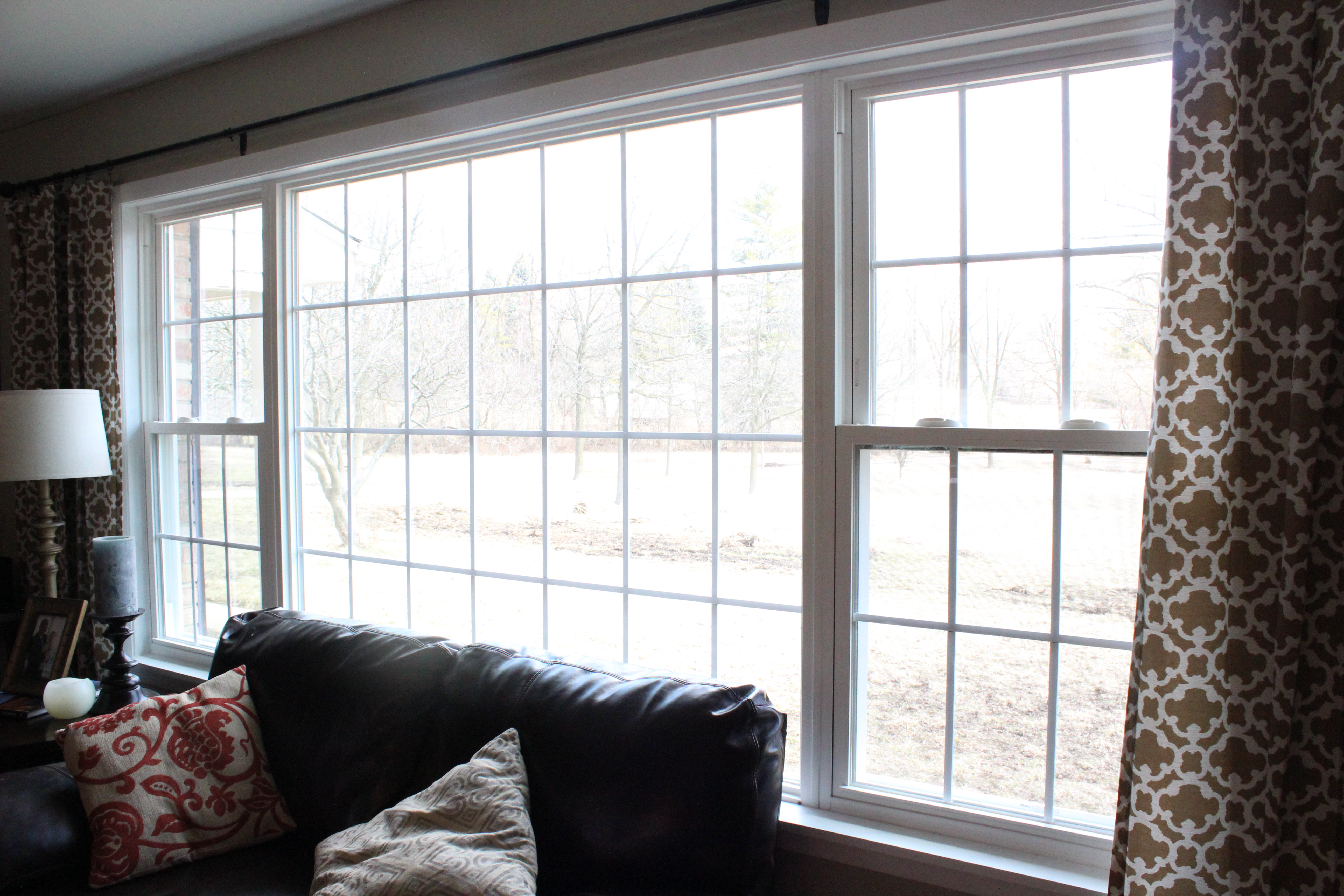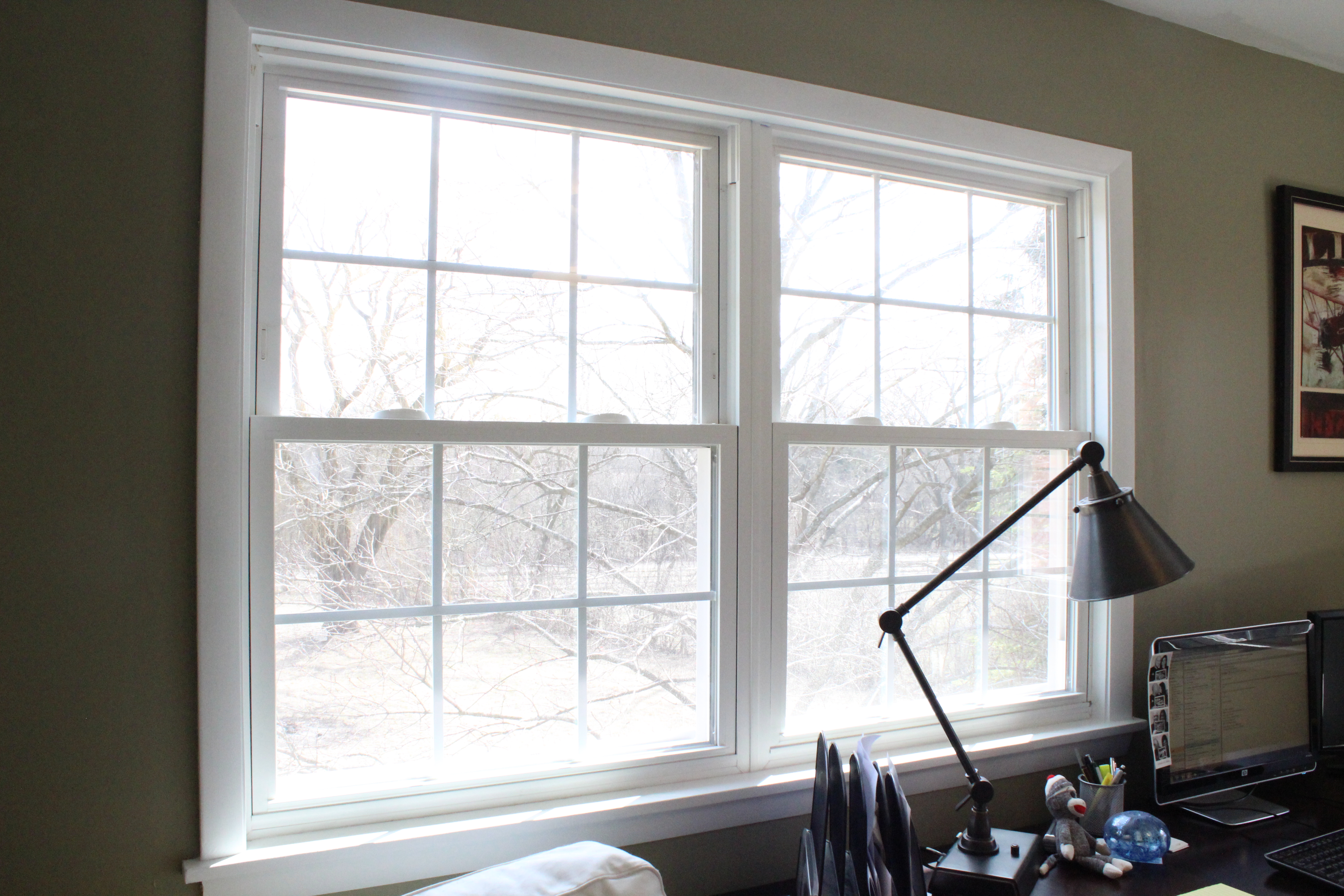 And outside…
Can you spot which of these windows isn't new?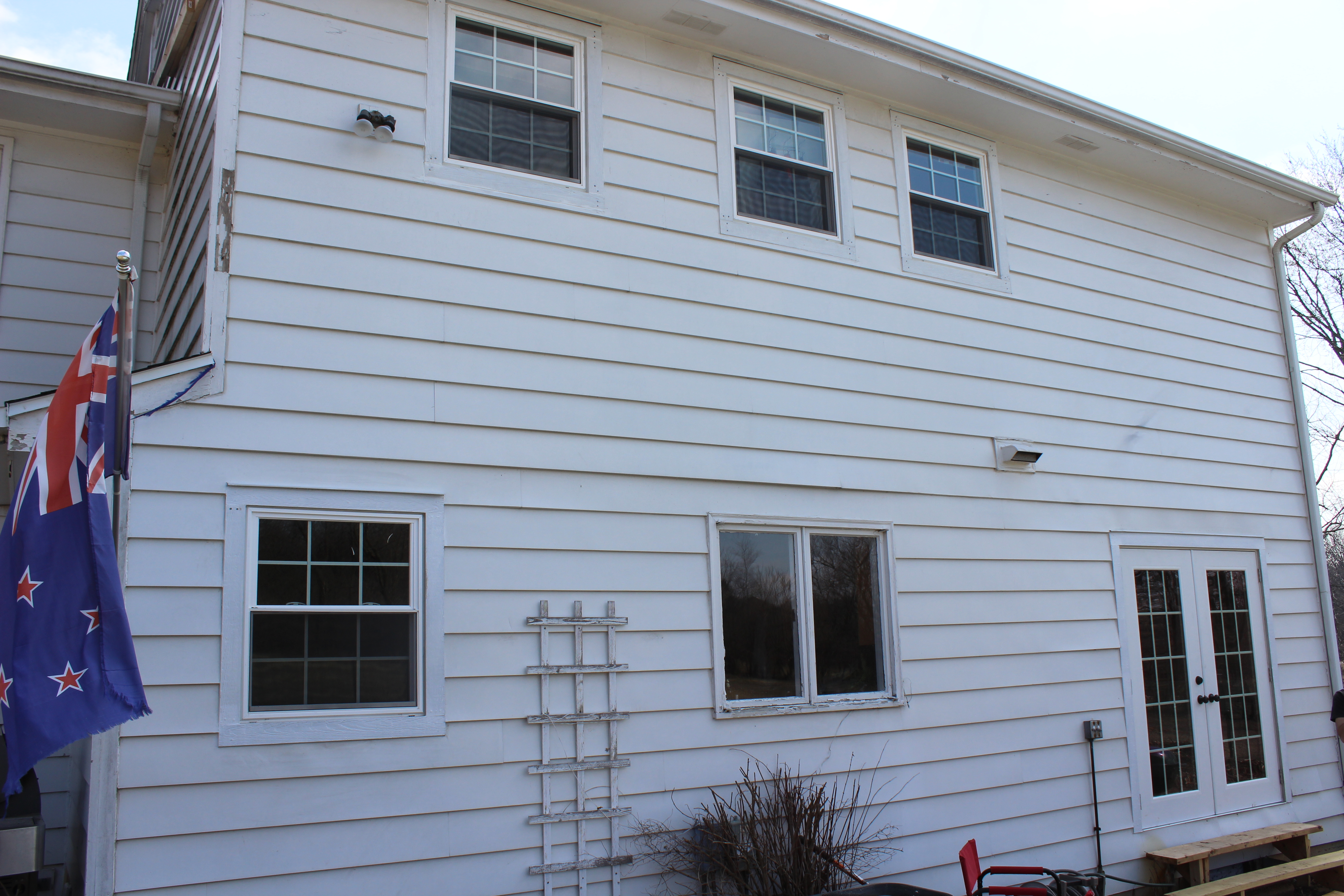 That's the kitchen and we're holding off on replacing it because we plan to make it bigger when we do the kitchen remodel.
Windows are one of those upgrades that isn't wildly exciting, but is functional, helps a lot with energy costs and is really good for resale.
Now that Spring is here (barely), we're tidying up on the outside and starting to work on the pool. Plus we are still working on the living room and installing lights, whole home audio and framing out the beams. Lots going on so stay tuned!