It has been a busy and hectic couple of weeks at 12 Oaks.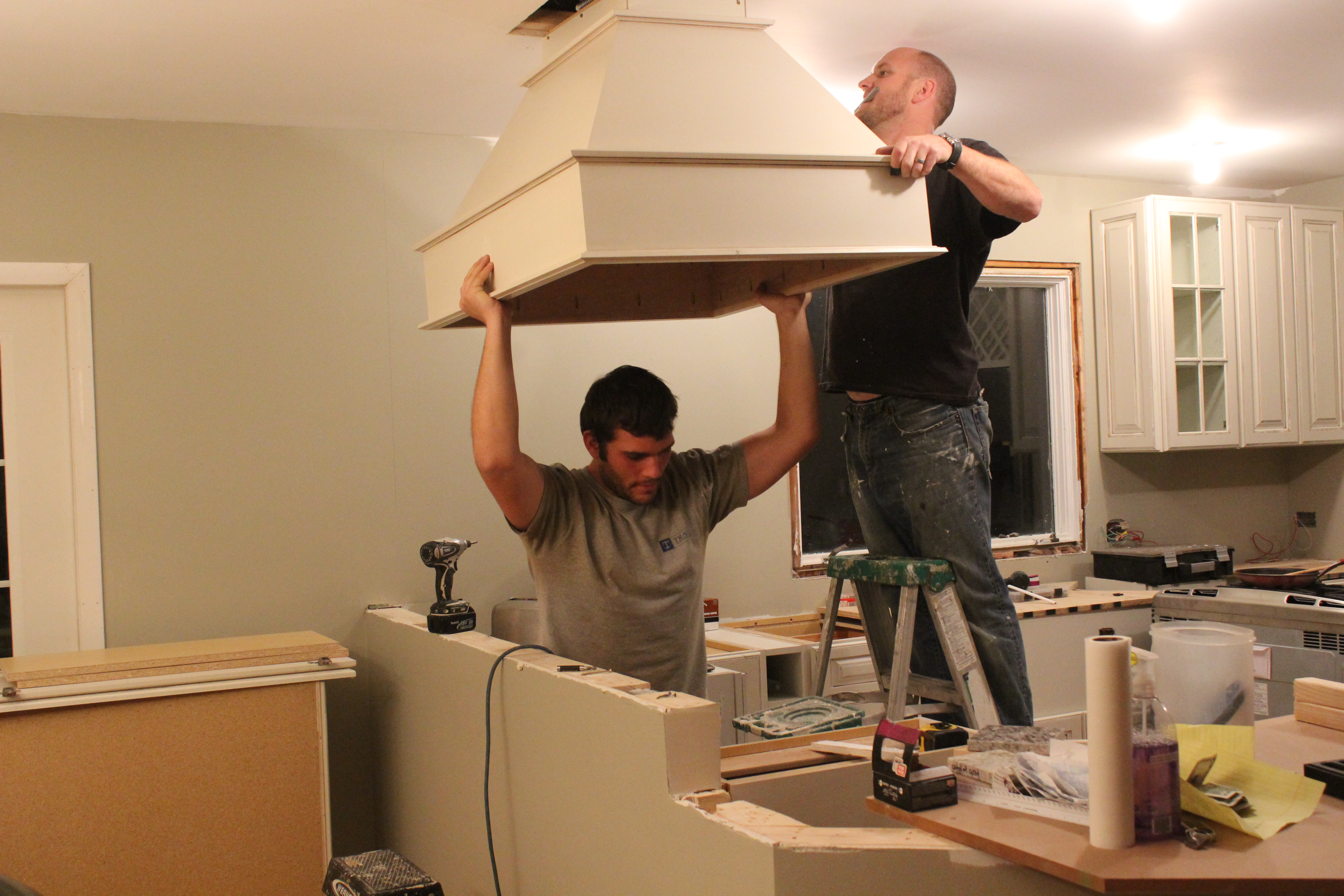 When I last left off, our kitchen was looking like this.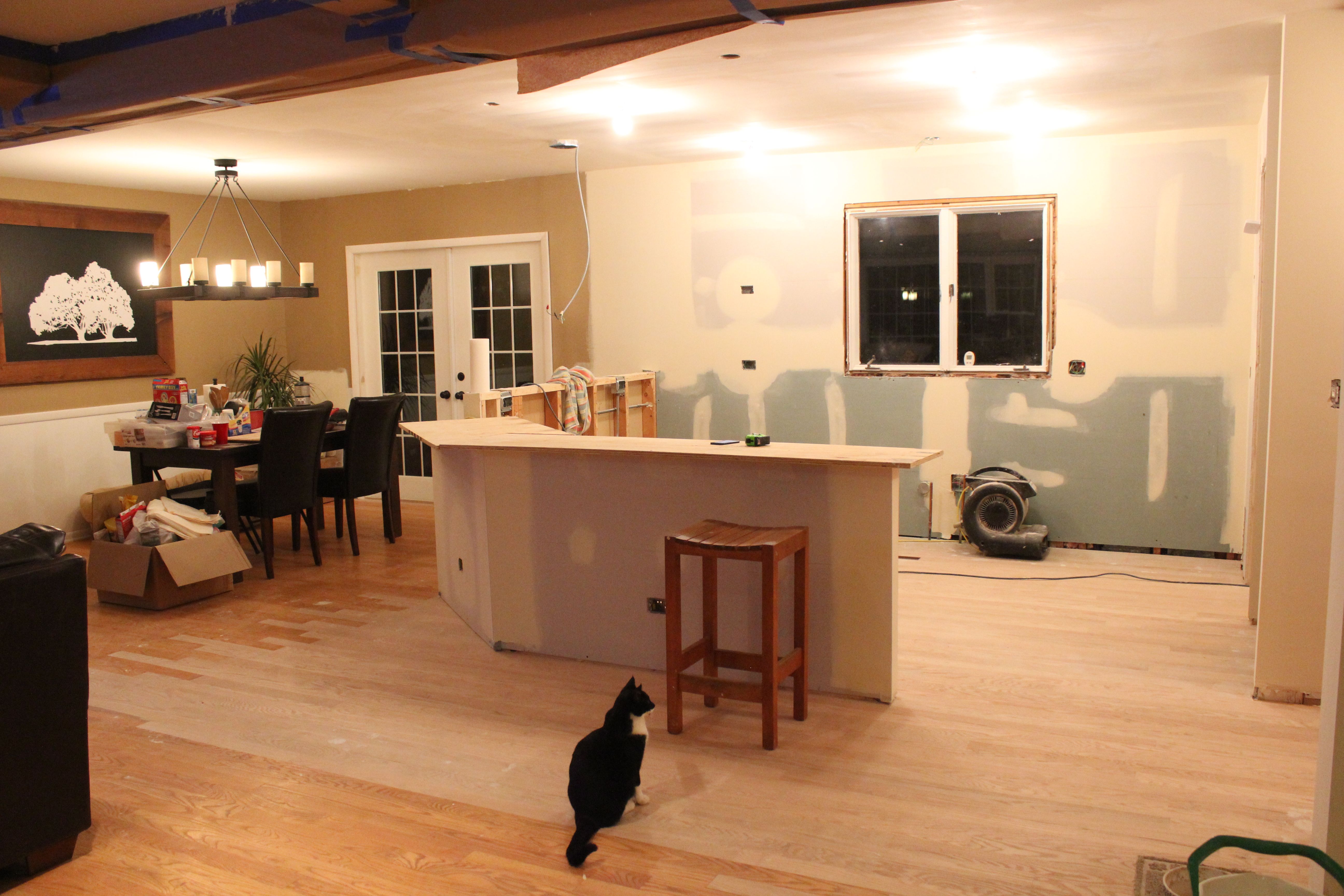 But now after some paint and installing the cabinets its really taking shape.
We also put in the stove and the fridge and installed a temporary MDF countertop so it could be somewhat functional.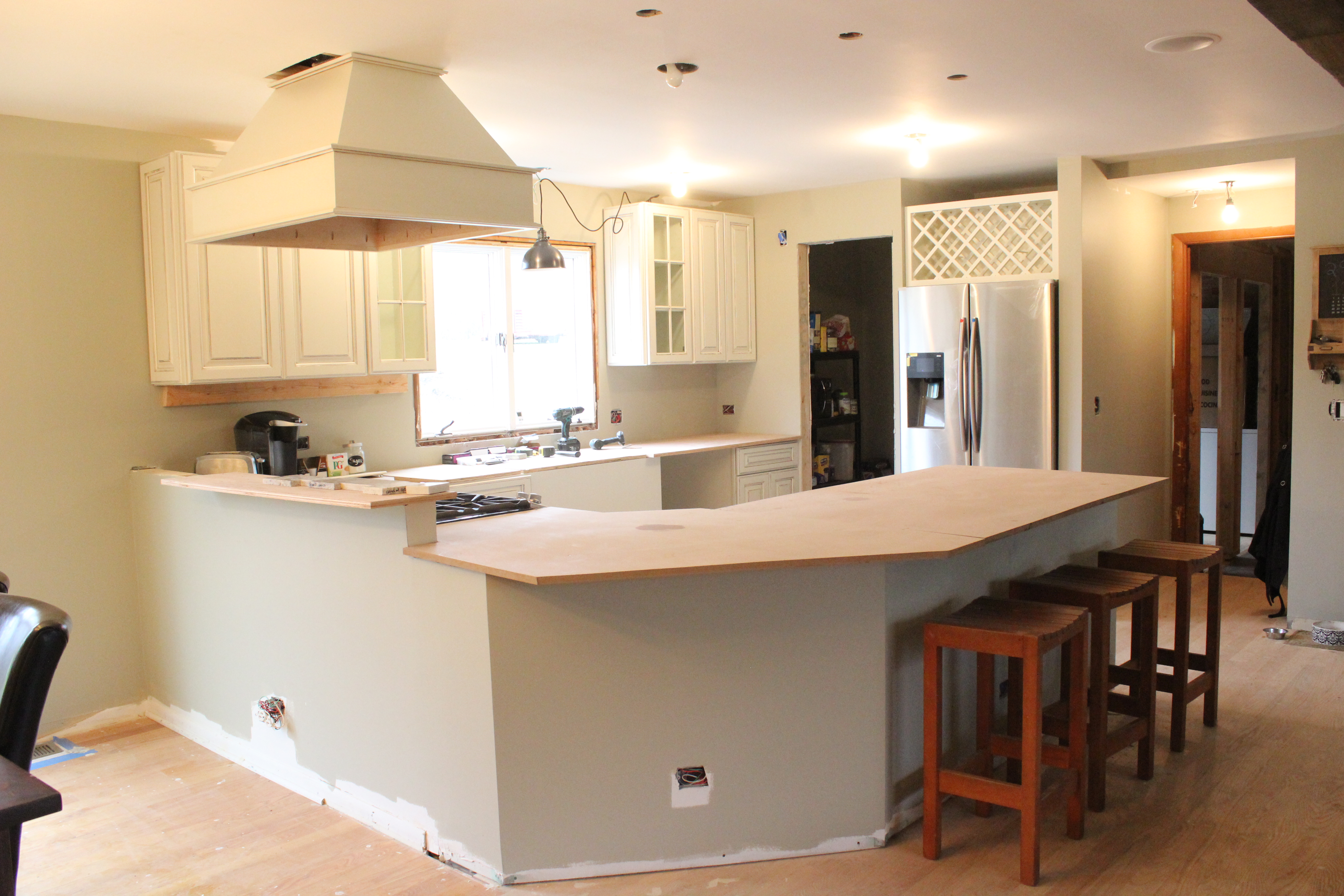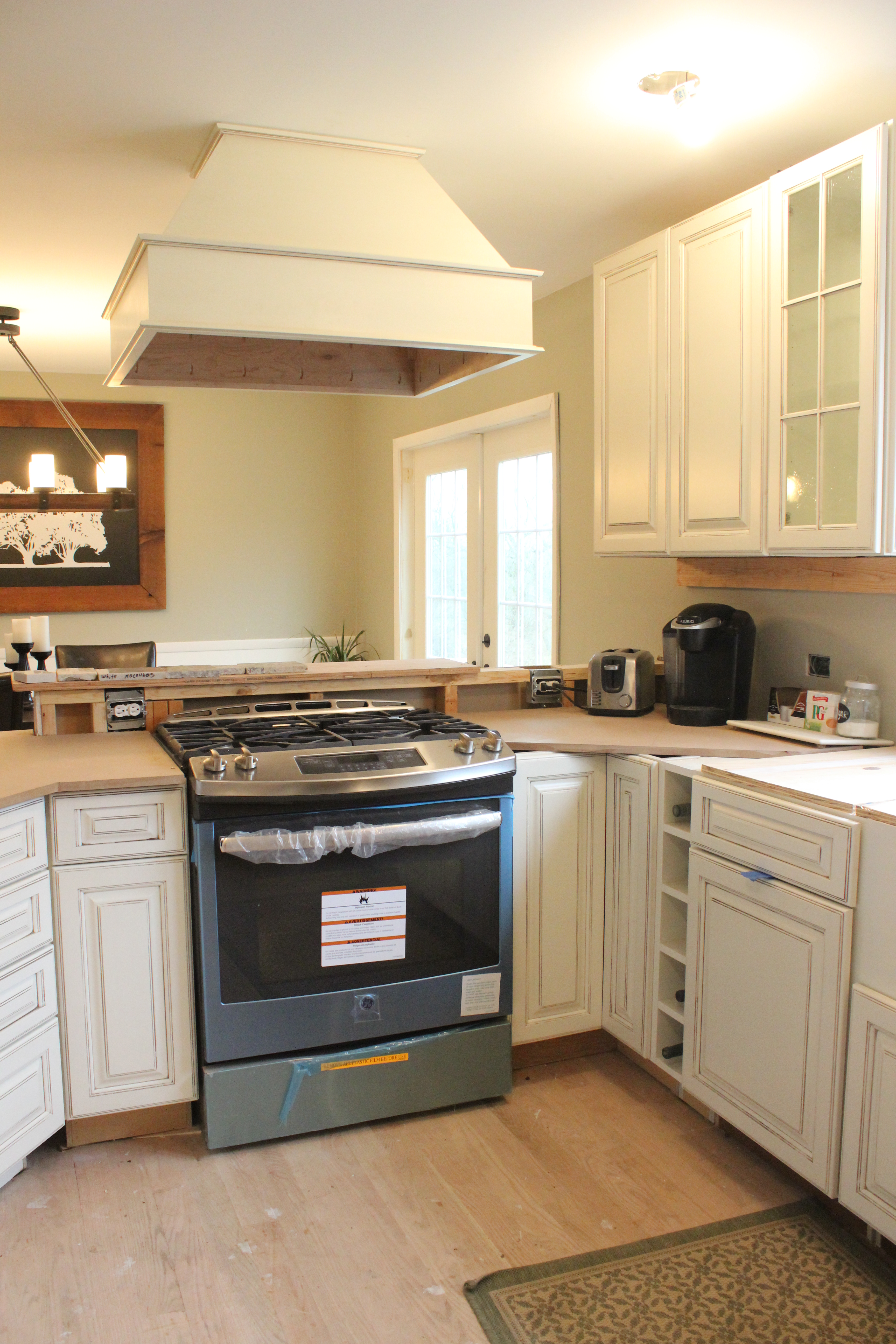 The paint color is Analytical Gray by Sherwin Williams. It was the paint color we had in our living room and we just continued it everywhere downstairs and up the stairwell and hallway upstairs.
This week all the floors are getting done so we are at a nearby hotel for a few nights. Ben had to move all of our furniture into the den/office.
Here's how it looked all cleaned out and after they sanded. You can't tell the difference between our old floors and the new ones so it should come out beautifully.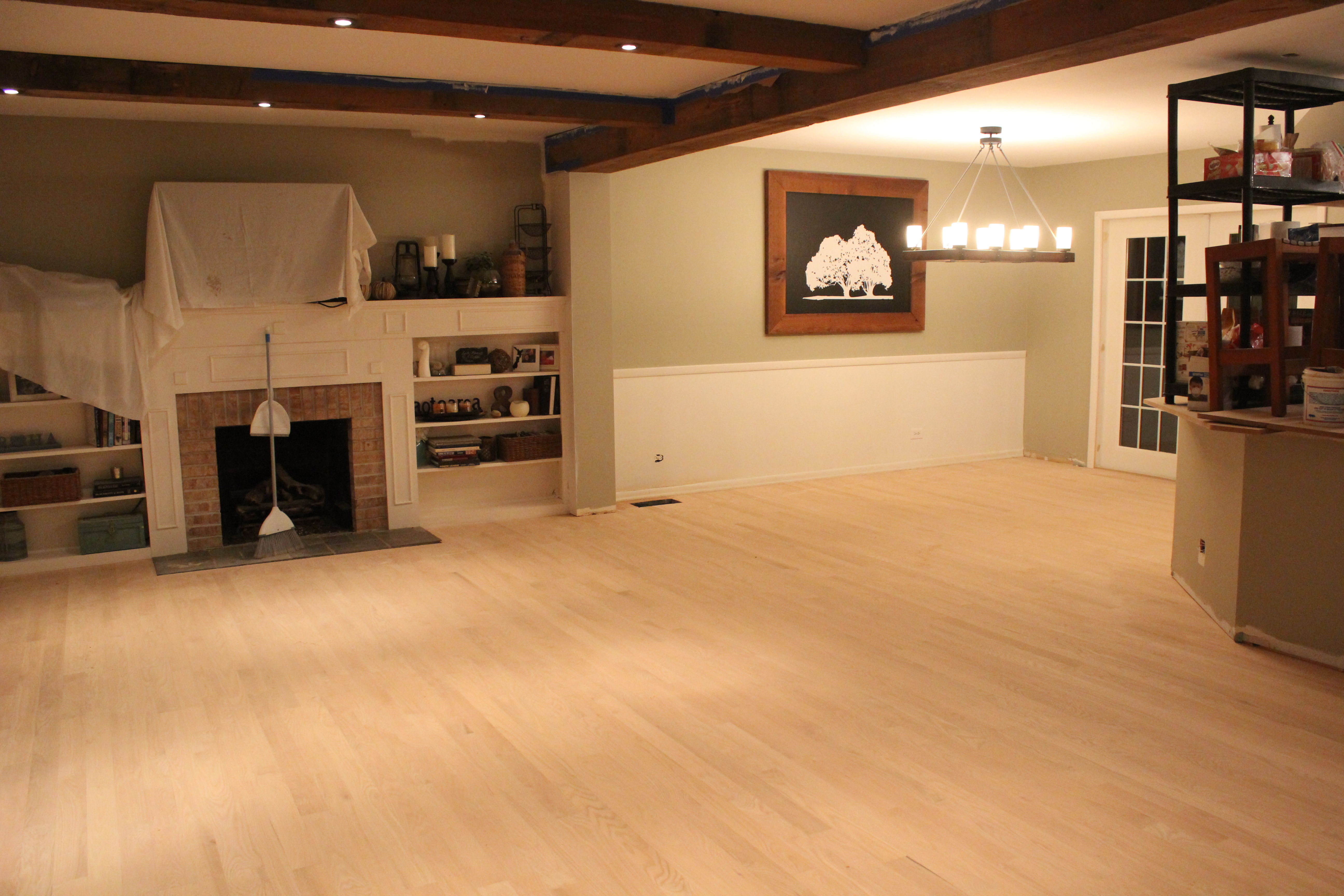 I can't wait to get back into the house Saturday and see them finished! The stain will match the upstairs and stairway color.
Also the siding of the addition is done. Just need to add the gutters and soffits. The back of our house looks massive now!
You can kind of notice the old siding from new, but after a good power washing it should be less noticeable and we plan to paint next spring/summer anyways.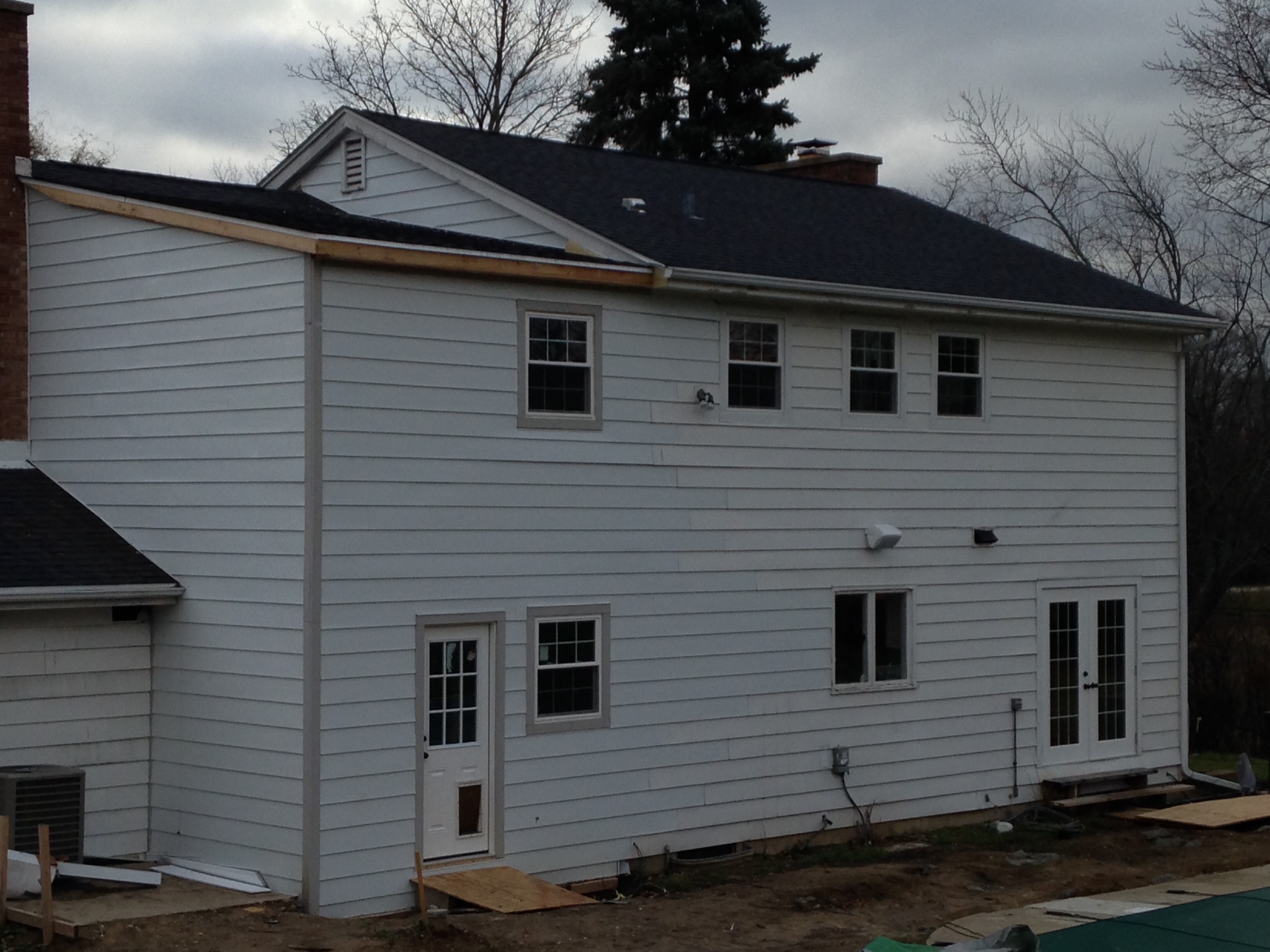 Still left on the kitchen to do list after the floors are done is:
Picking out countertops. We've started looking at granite but might do a quartz instead.
Installing a new kitchen window
Buying and installing pendant lights
Installing our farm house sink and faucet
Adding crown molding and base to the cabinets
Installing dishwasher and range hood
Installing pantry door and framing out pantry shelves
One more coat of paint on the ceiling
Adding a backsplash
Adding cabinet hardware
Then we have to finish the downstairs powder room and laundry room. And nursery of course! Think we can get it all done in 10 weeks?