We finally closed on "12 Oaks" today! I wish I could say it was a smooth transition. Being a "short sale" (which should be called a "long sale") with 2 different mortgages (and a lean!) on it, our closing was delayed 6 weeks, meaning we had to pack up and move into a rental house while we waited. It was pretty stressful, but the whole ordeal has made the closing of 12 Oaks even more exciting! And it's provided a good lesson for us, that it's not the house, but who you share it with that makes it home. Cheesy, I know, but true.
I figured I'll start off this first blog post with all the before pictures of the house. It needs a lot of work, I mean A LOT, but we are up to the challenge (ask me this again in a couple months). A few of the things on the agenda include:
Renovation of 3 bathrooms
Remodel kitchen
Rehab the in-ground pool
Build a barn
Add a master addition
Paint and re-finish floors in the entire house
Eventually finish the basement
Build a deck and/or patio around the pool
Landscaping- lots of landscaping
Remove a wall to create an open floor plan
New windows and a roof
Today we started cleaning out about 2 years worth of cobwebs and dust accumulated from the house being vacant. Next will be painting and getting as much done in the next couple of weeks before we move in early November and then head off on our honeymoon.
I'm hoping this blog will help us document the entire renovation process, let friends and family keep up with our DIY adventures, serve as a creative outlet, and maybe eventually serve as inspiration to others.
So without further ado, here's a "before" house tour: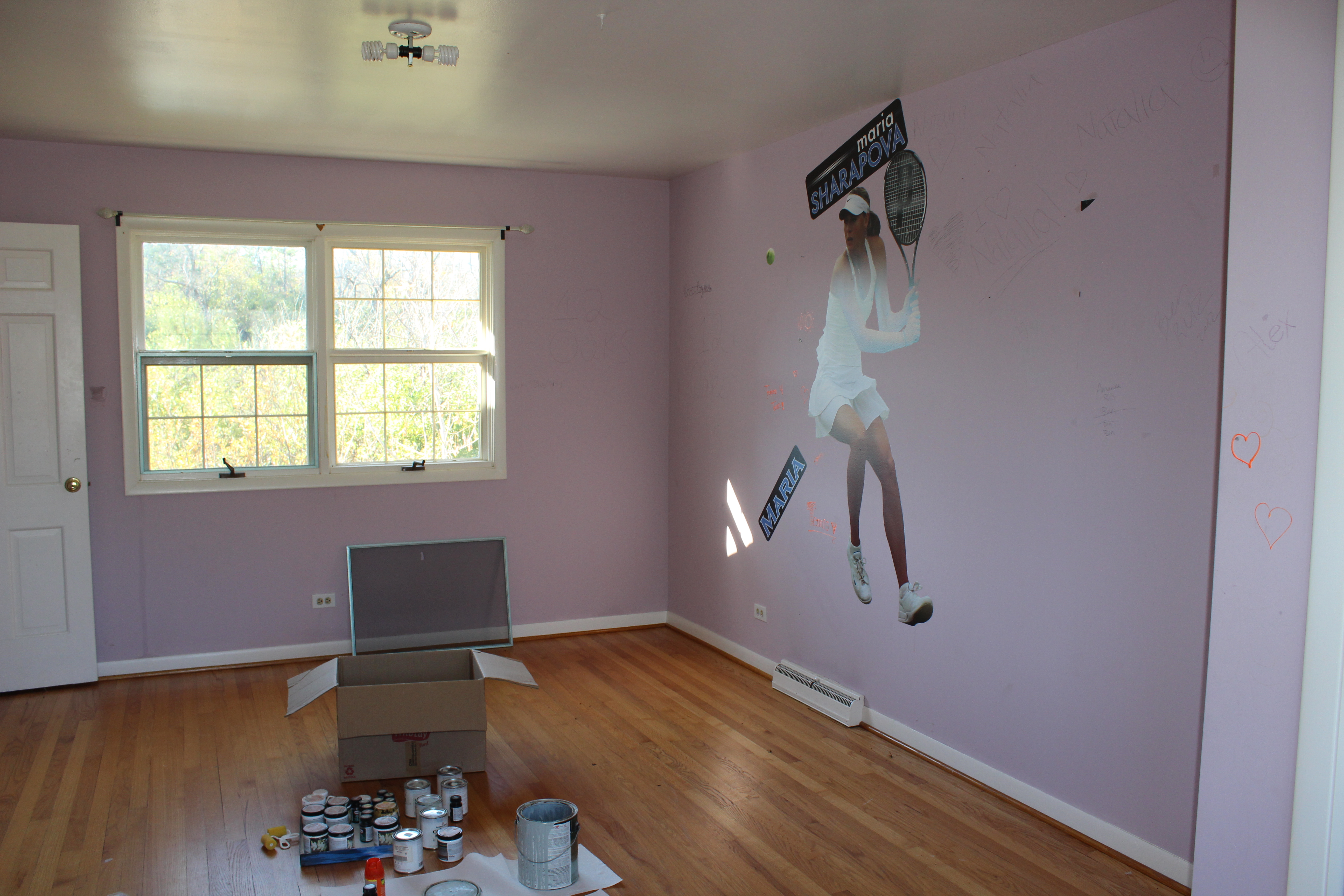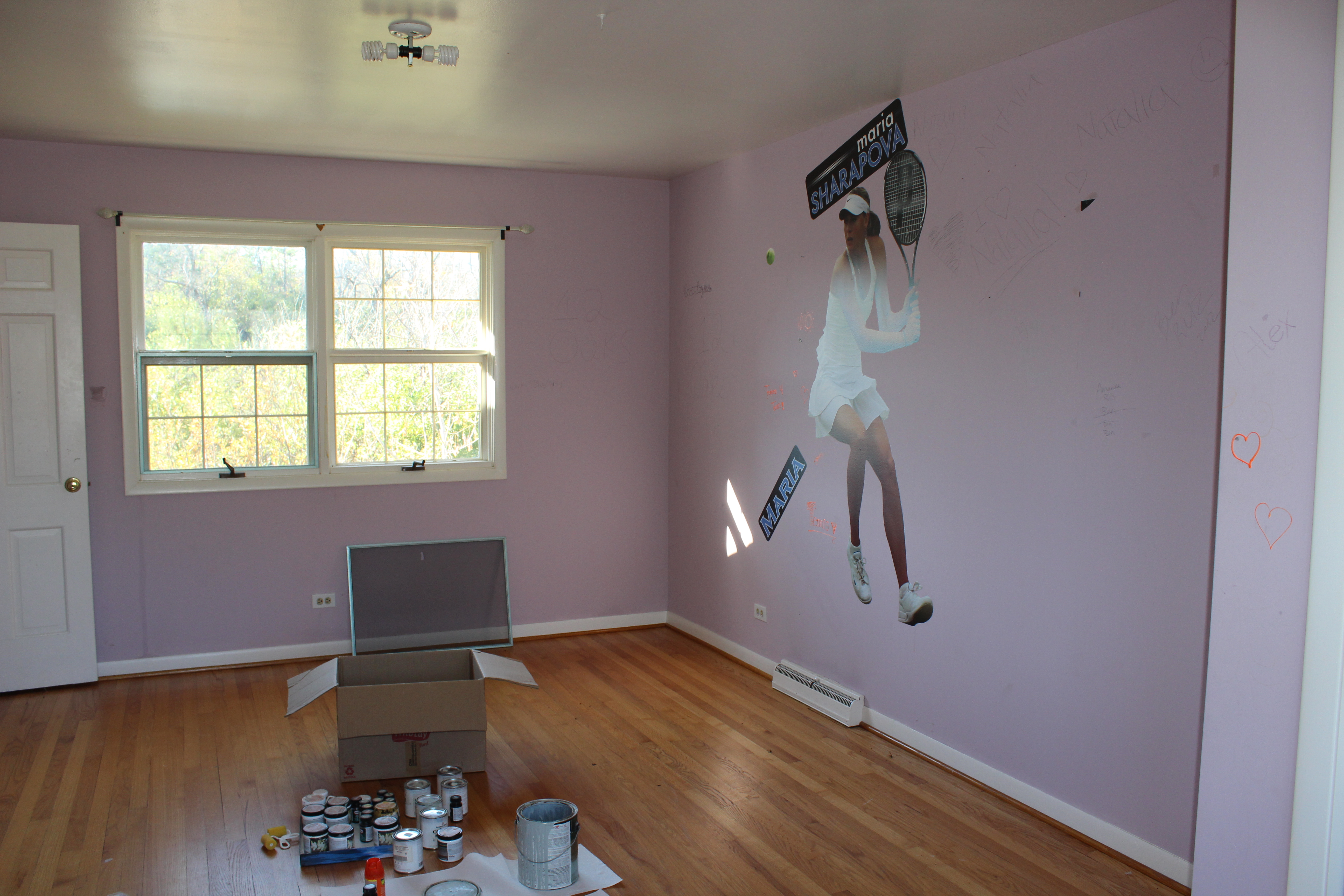 Bedroom #1 (Yes, that's Maria Sharapova)
Like I said, A LOT of work.
We'll be back soon with an update. Can't wait to slap some paint on the walls!