Now that the makeover of our stairs and entryway is complete, it's time to show some before and afters.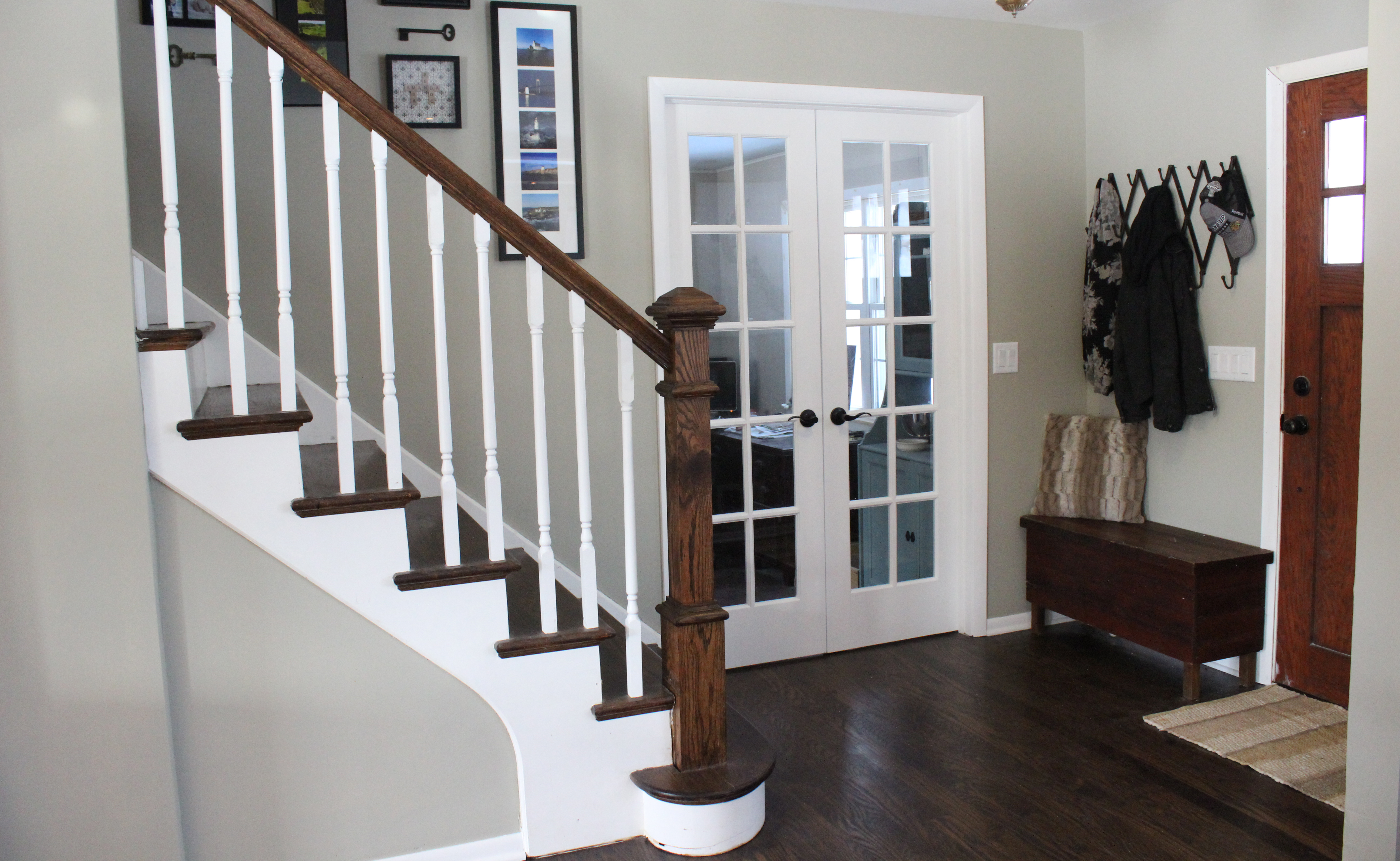 It looked like this when we moved in: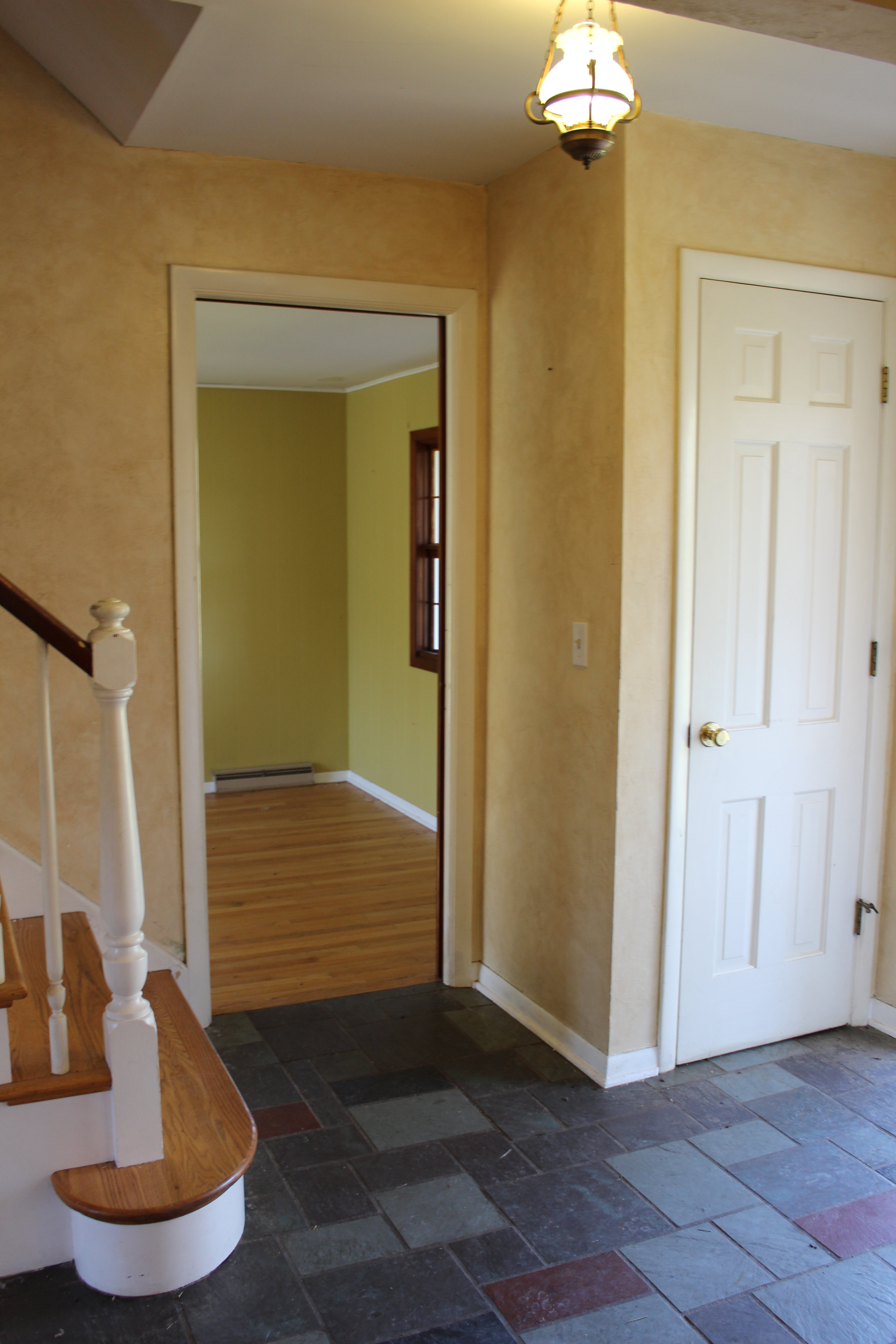 And now: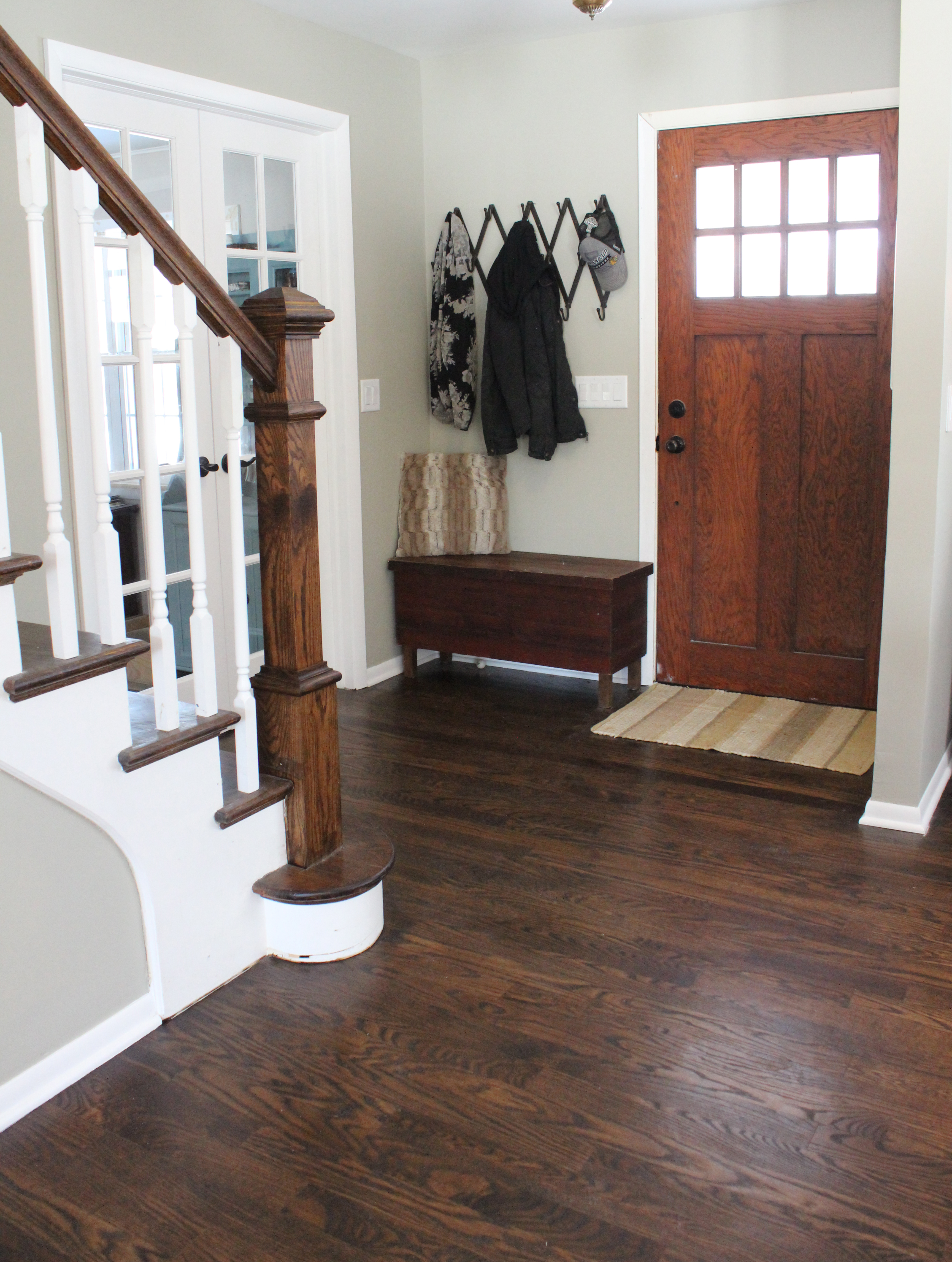 The new front door has been in and the stair treads have been stained and painted for a while, but most recently we:
Ripped out the front hall closet
Removed the slate tile and installed and stained new hardwood floors
Installed and stained a new chunky newel post, railing and balustrades
Skim-coated the walls to remove a weird texture
Opened up the doorway to den/office and installed french doors
Re-worked a bunch of electrical
Painted the walls Sherwin Williams' Analytical Gray to match the rest of the first floor
Another before:
Look at those old floors: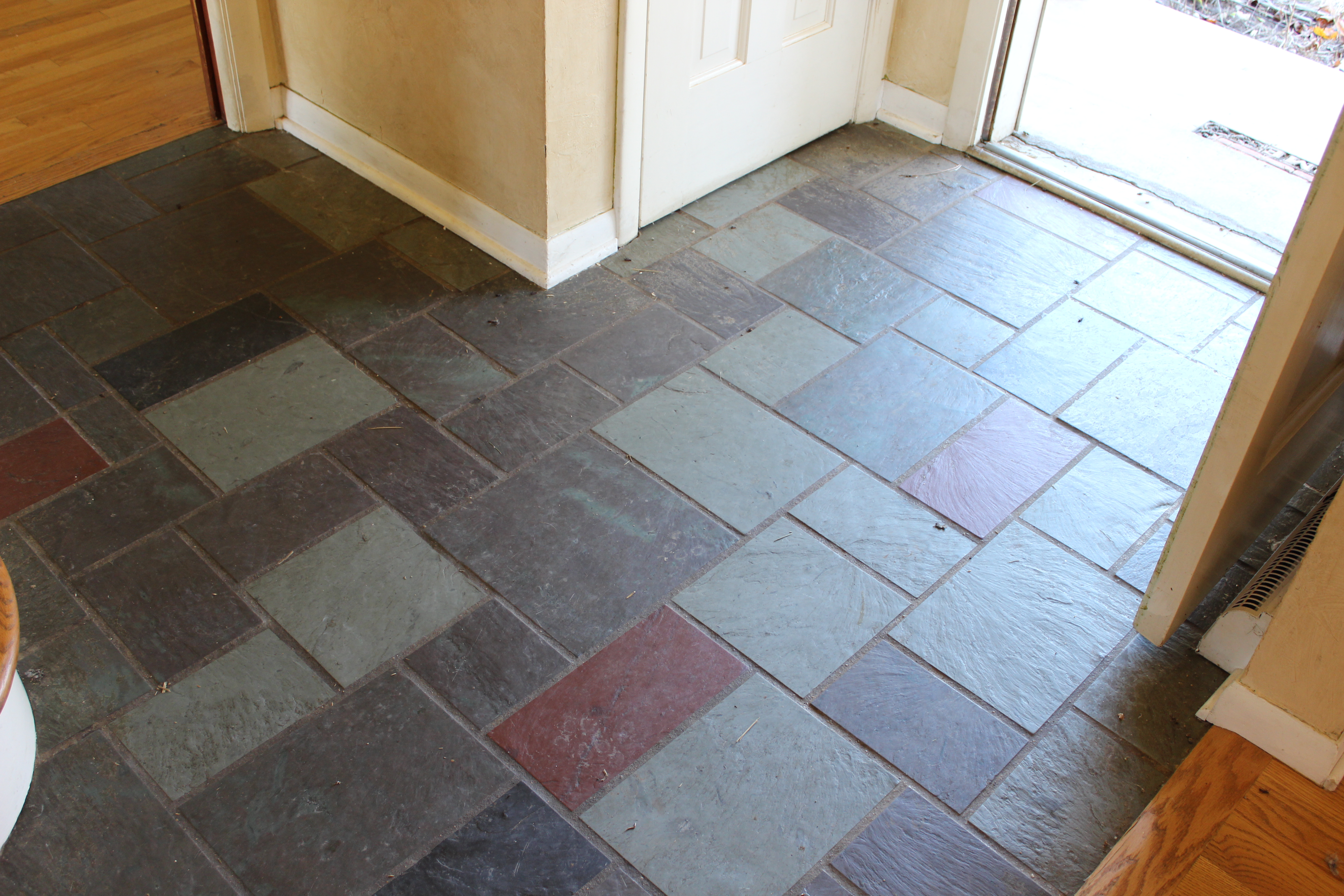 Here's a progress shot after we stained the stairs and painted: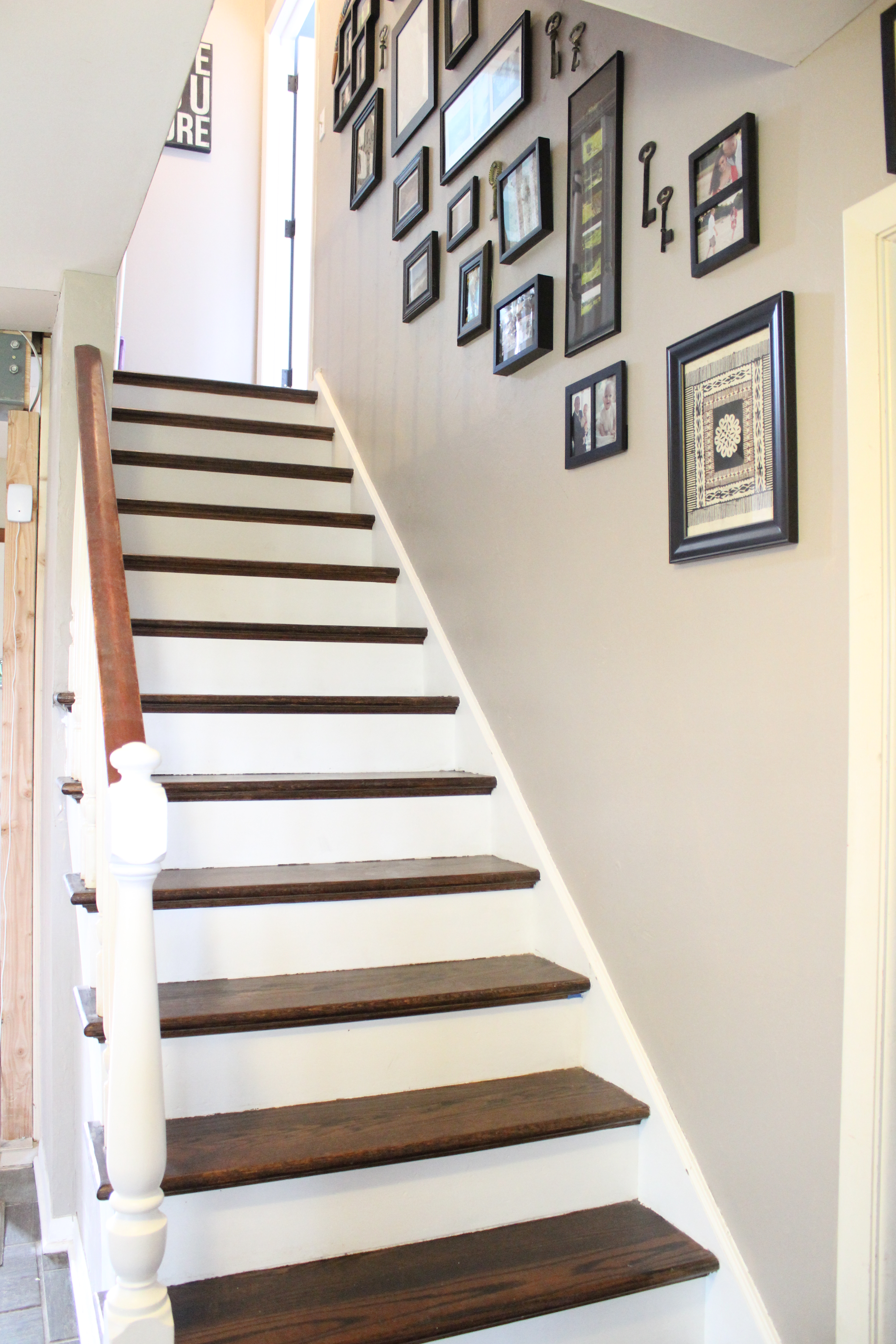 And now: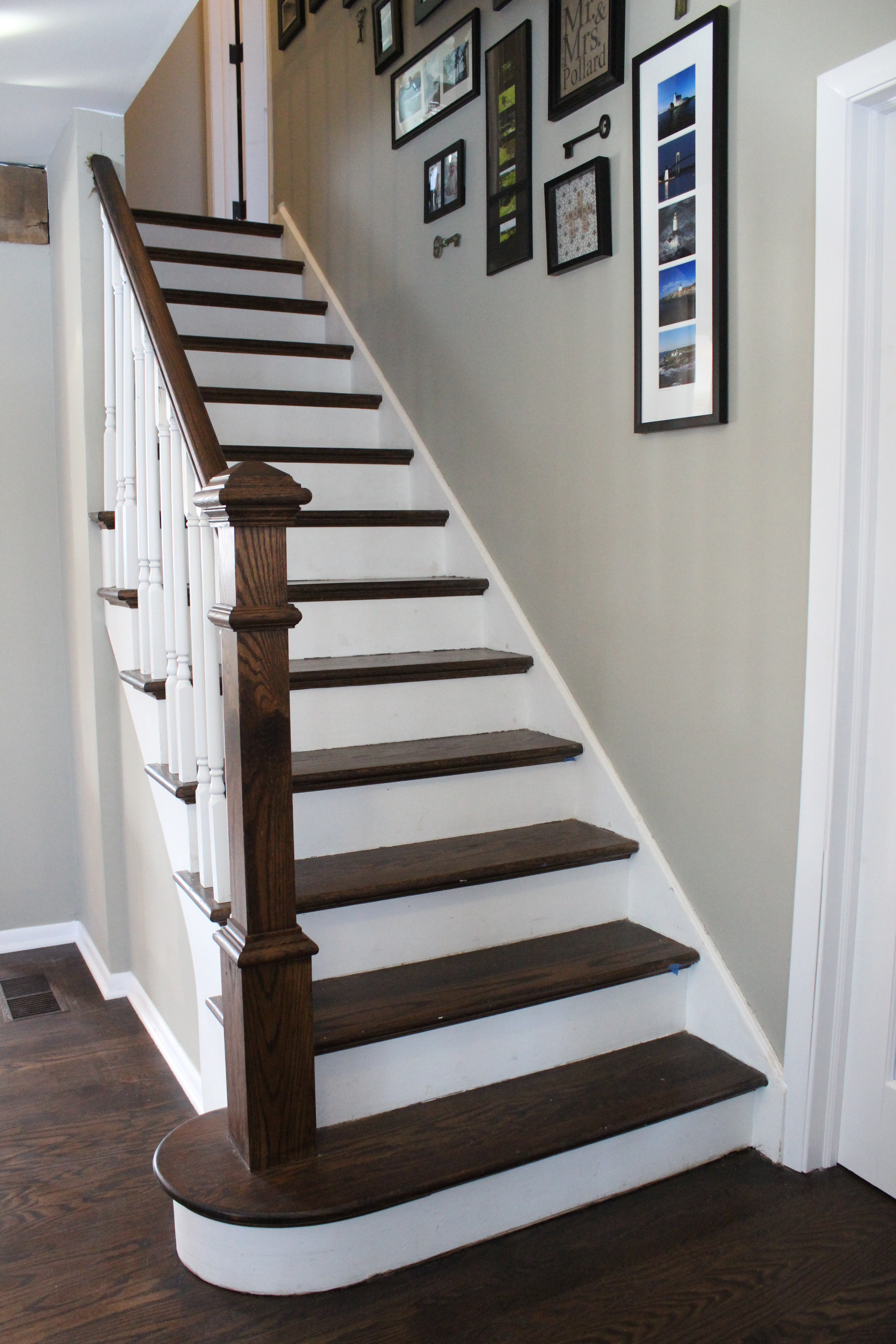 The chunky new newel post makes a world of difference. We stained it and the railing DuraSeal's Spice Brown to match the floors.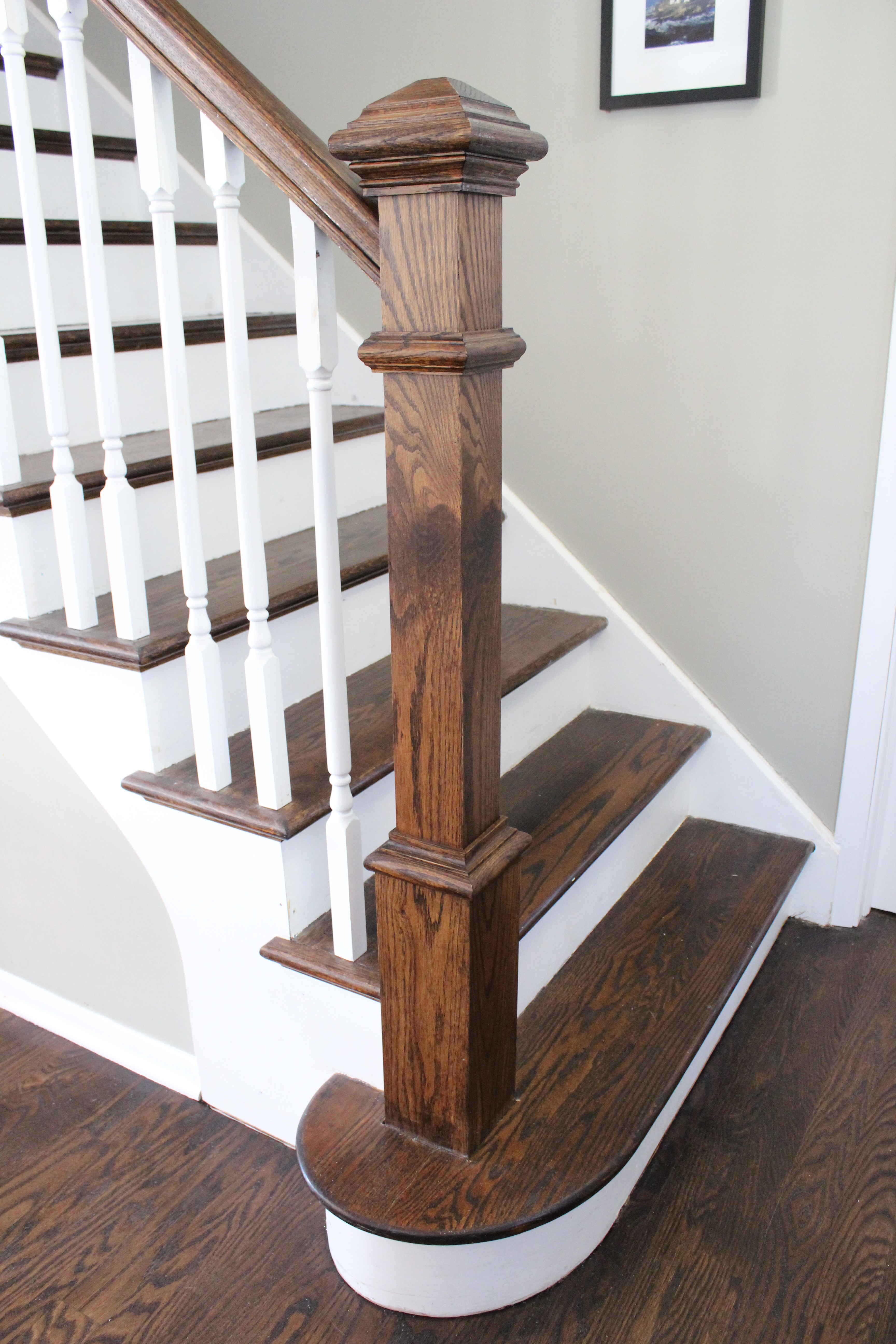 The french doors also make a huge difference.
Here's a progress shot: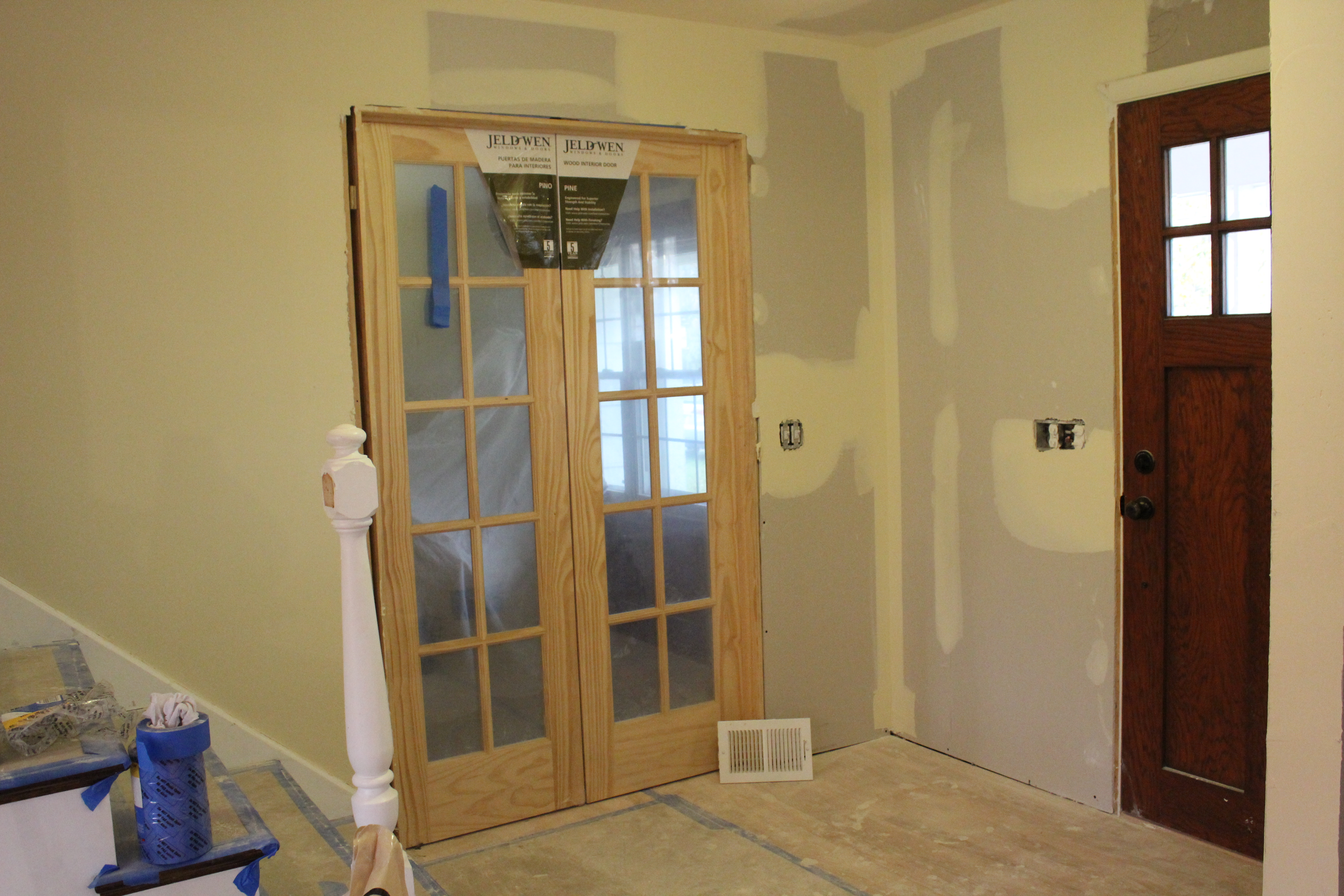 And now: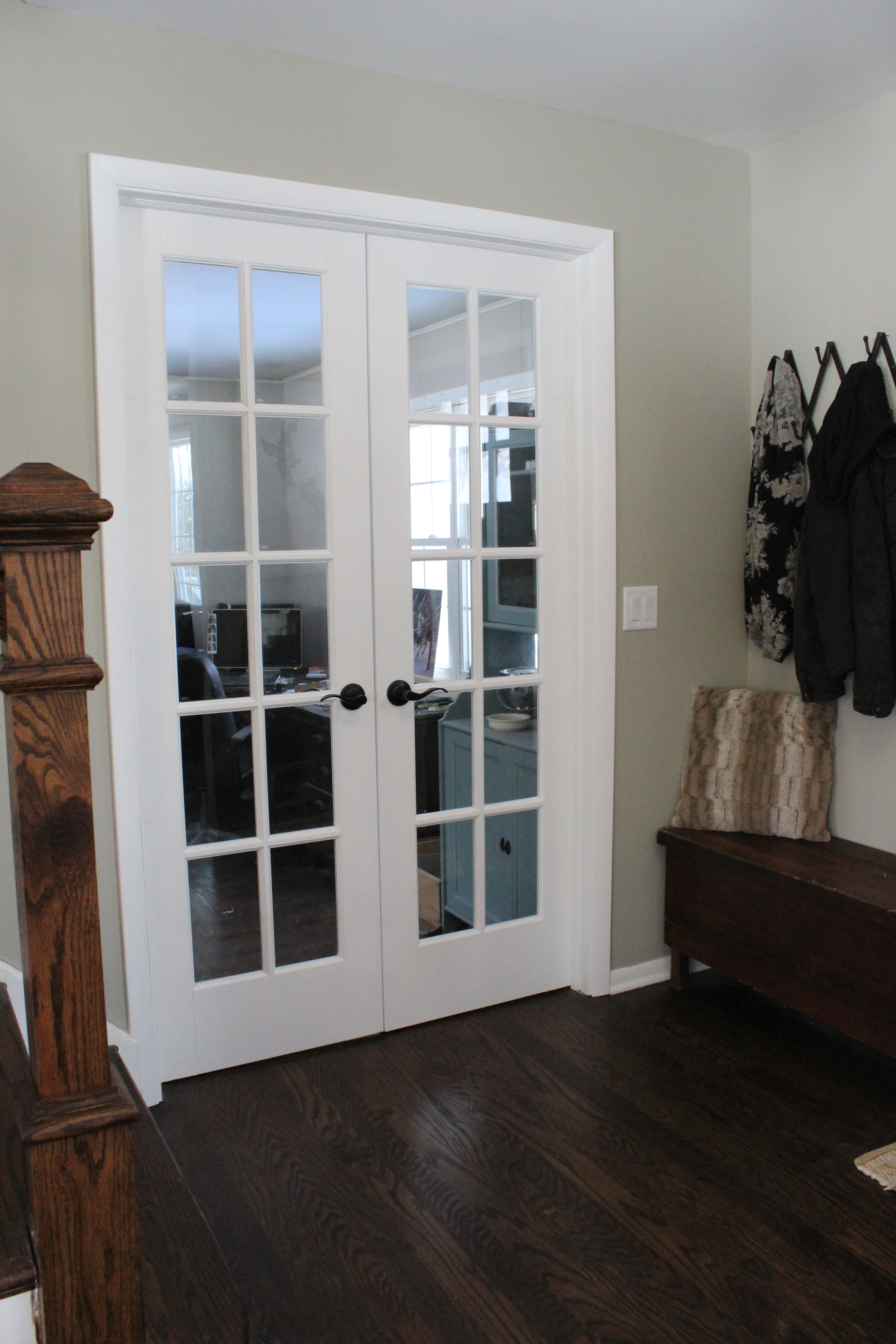 The walls are now all a nice, smooth coat. They looked like this before: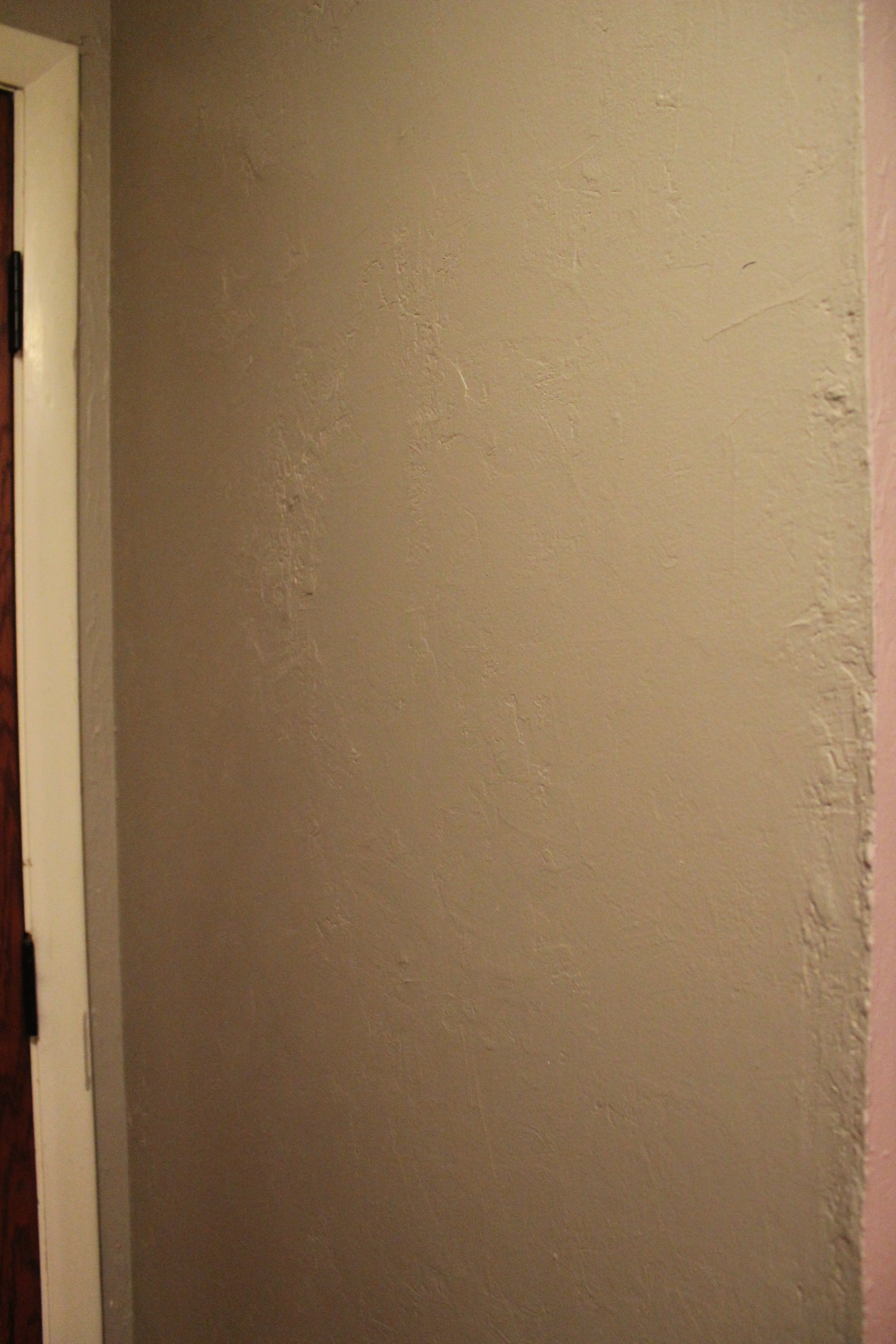 Here's a before from the top of the stairs.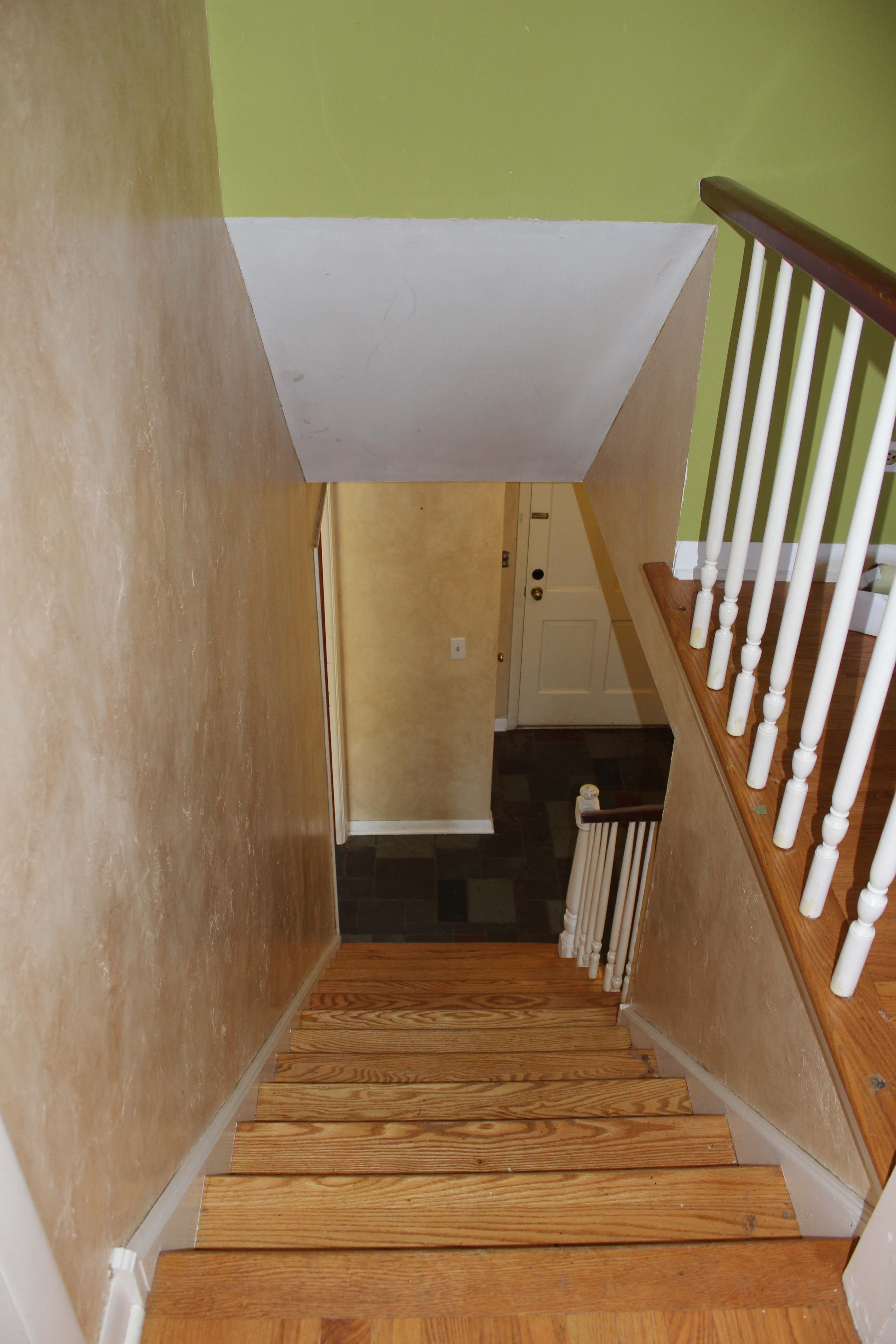 And now: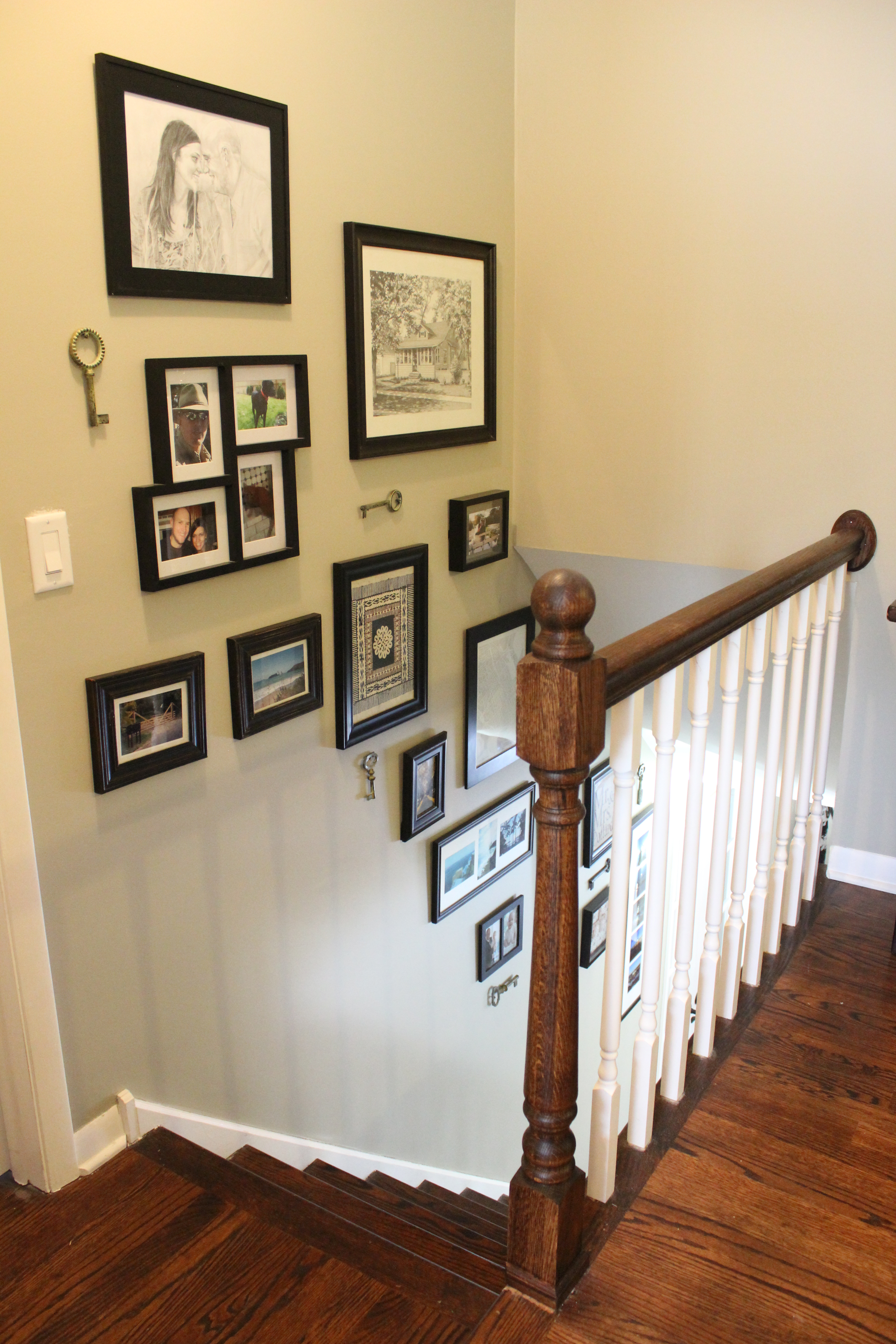 Now to share the latest on the addition. The new powder room has drywall, tile underlayment, electrical/HVAC/plumbing, a door, and a working toilet and sink.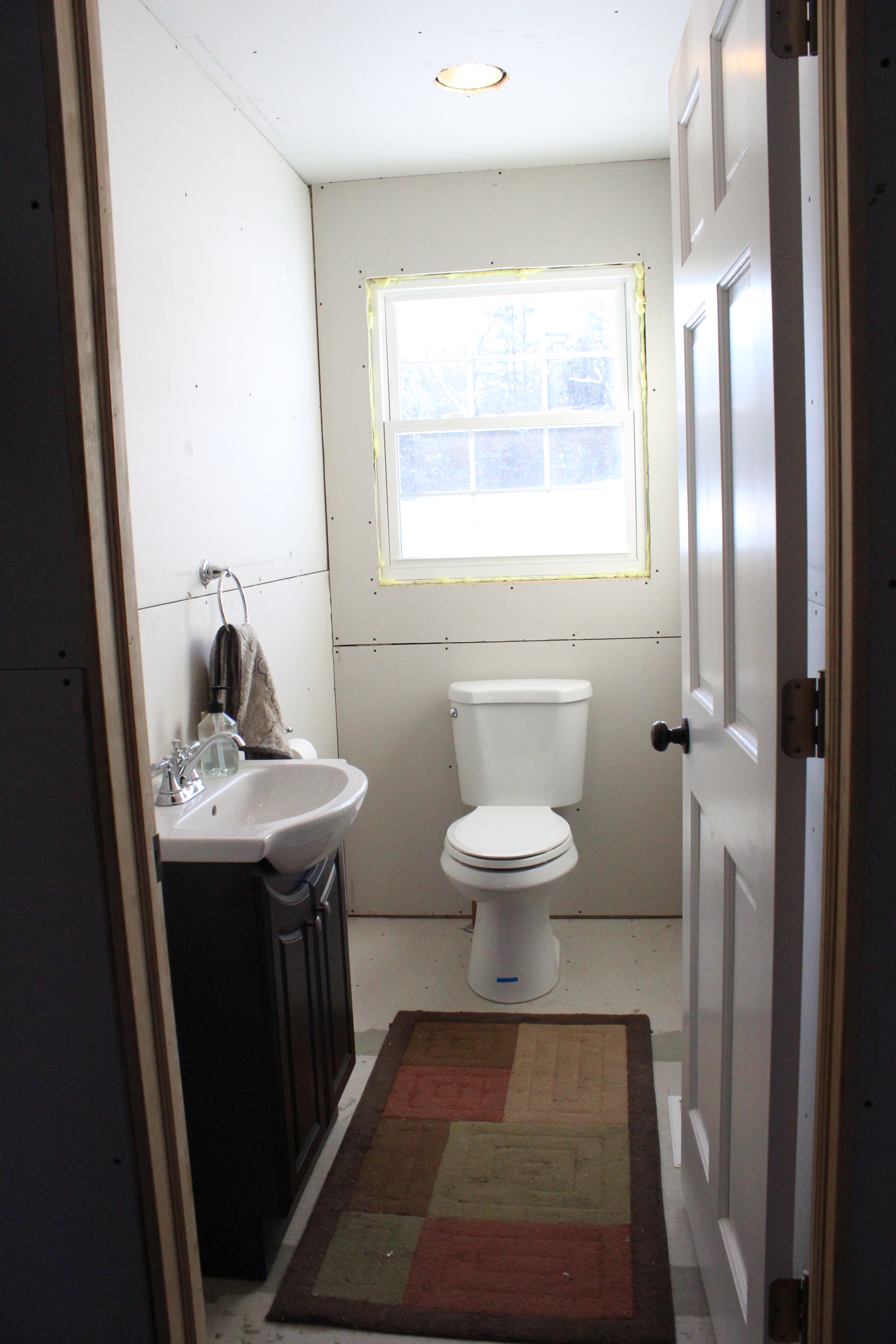 Next up will be tile (we already purchased some from Lowes), and mudding and priming the walls.
The laundry room is also taking shape.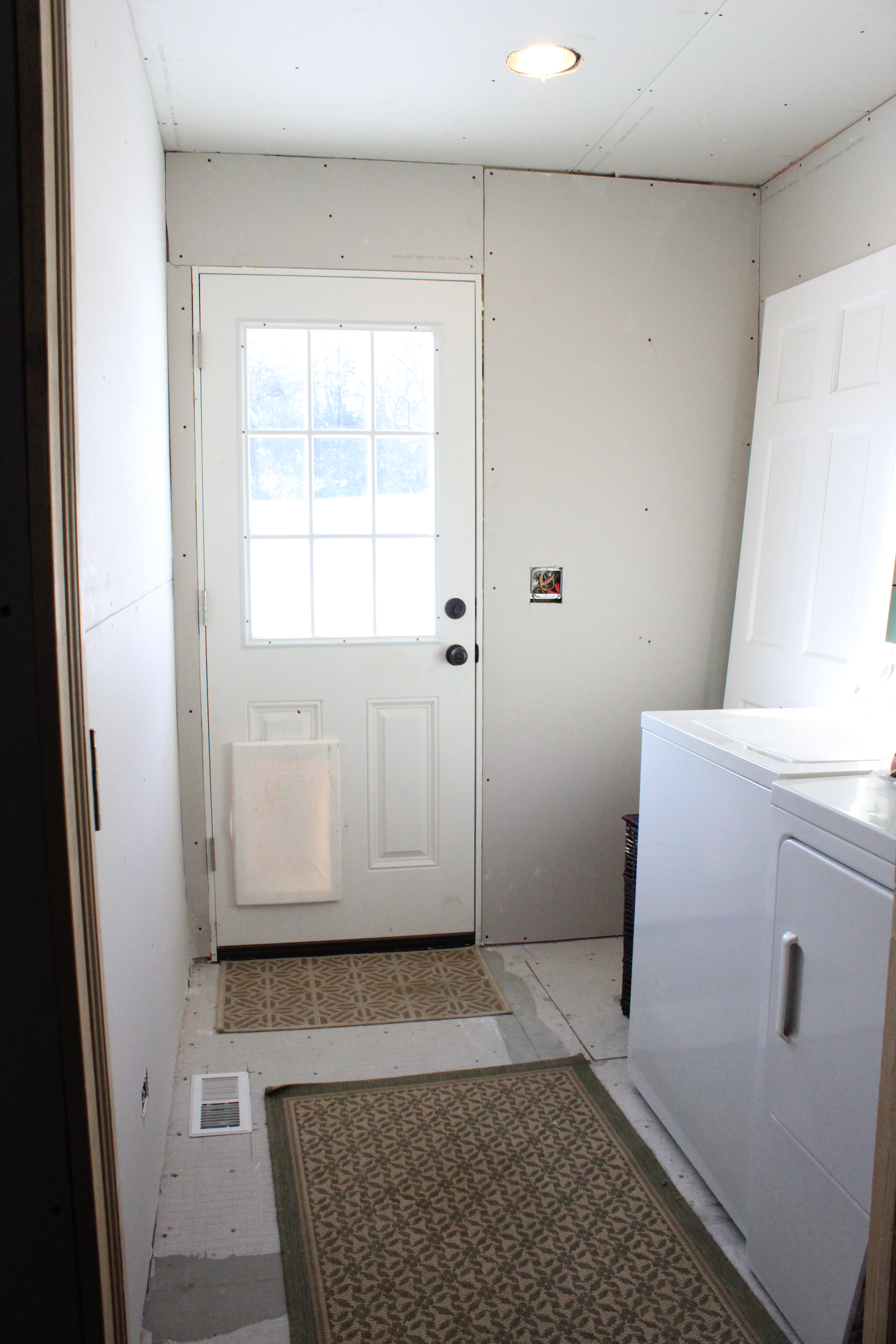 Next to the washer will eventually be our dog, Doc's bed so he can stay in here while we are gone and doesn't get on the furniture or eat anything. His dog door is closed in this picture because it is currently -12 degrees outside (-40 with windchill), a record-breaking low!
Moving to the upstairs addition, the master bathroom is framed out, insulated and has electrical/plumbing/HVAC. Now ready for drywall.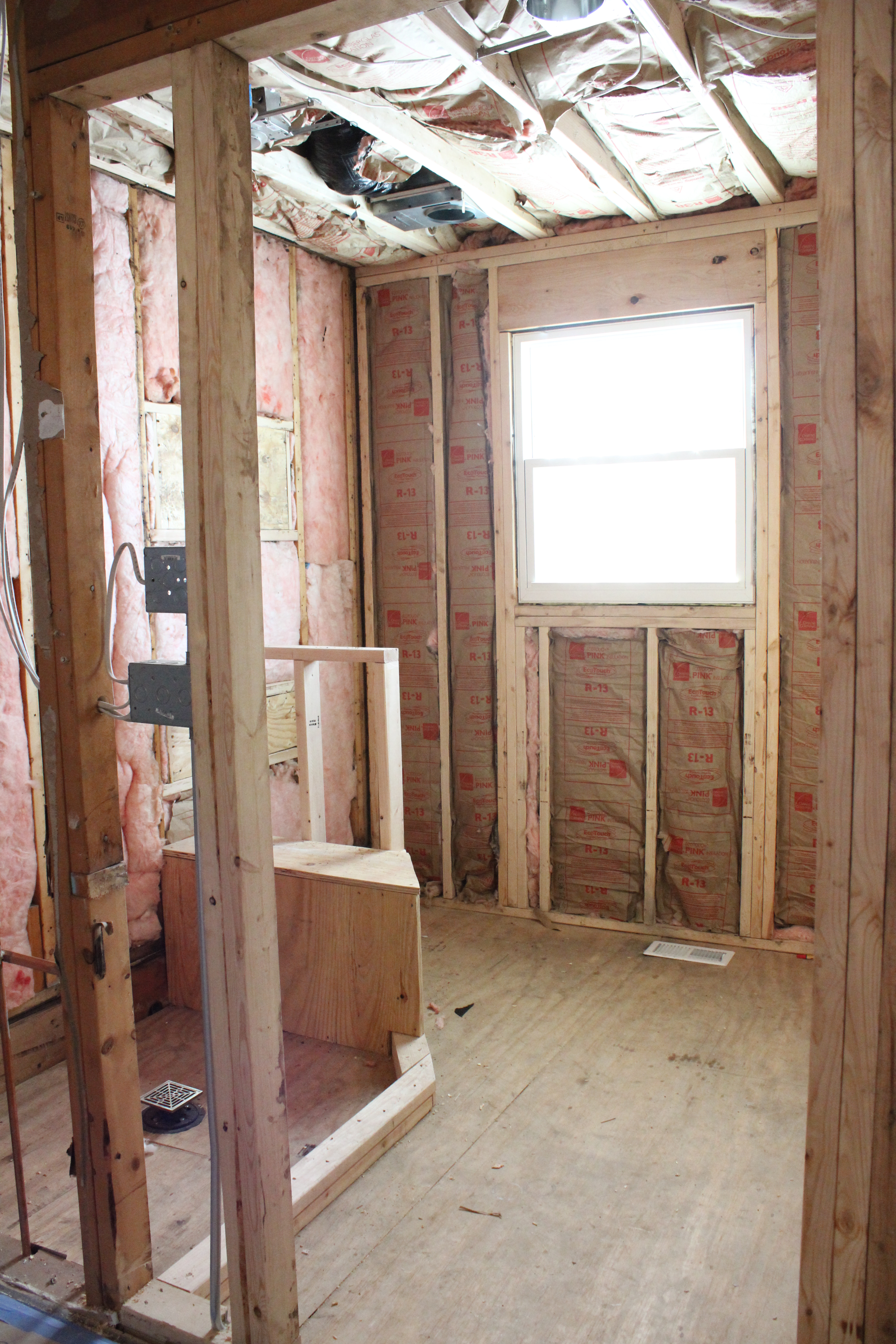 Check out this gigantic icicle outside that window. It goes from the roof and almost touches the ground.
Here's a look at where the shower will be. It will have a seat and a half wall as you can see.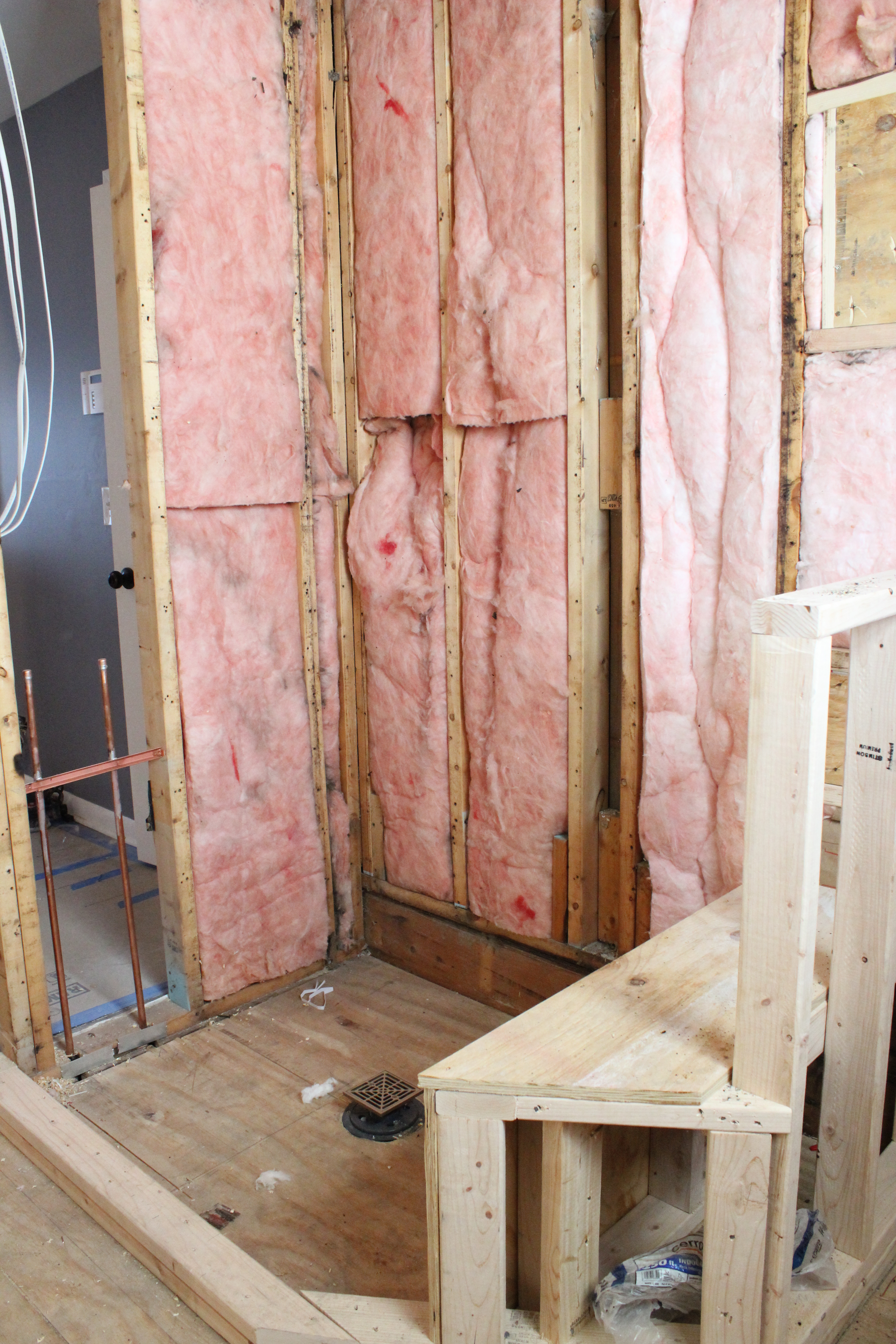 And lastly the walk-in master closet. A double rod for hanging clothes will go on the right, shoes on the back wall and probably hooks on the left.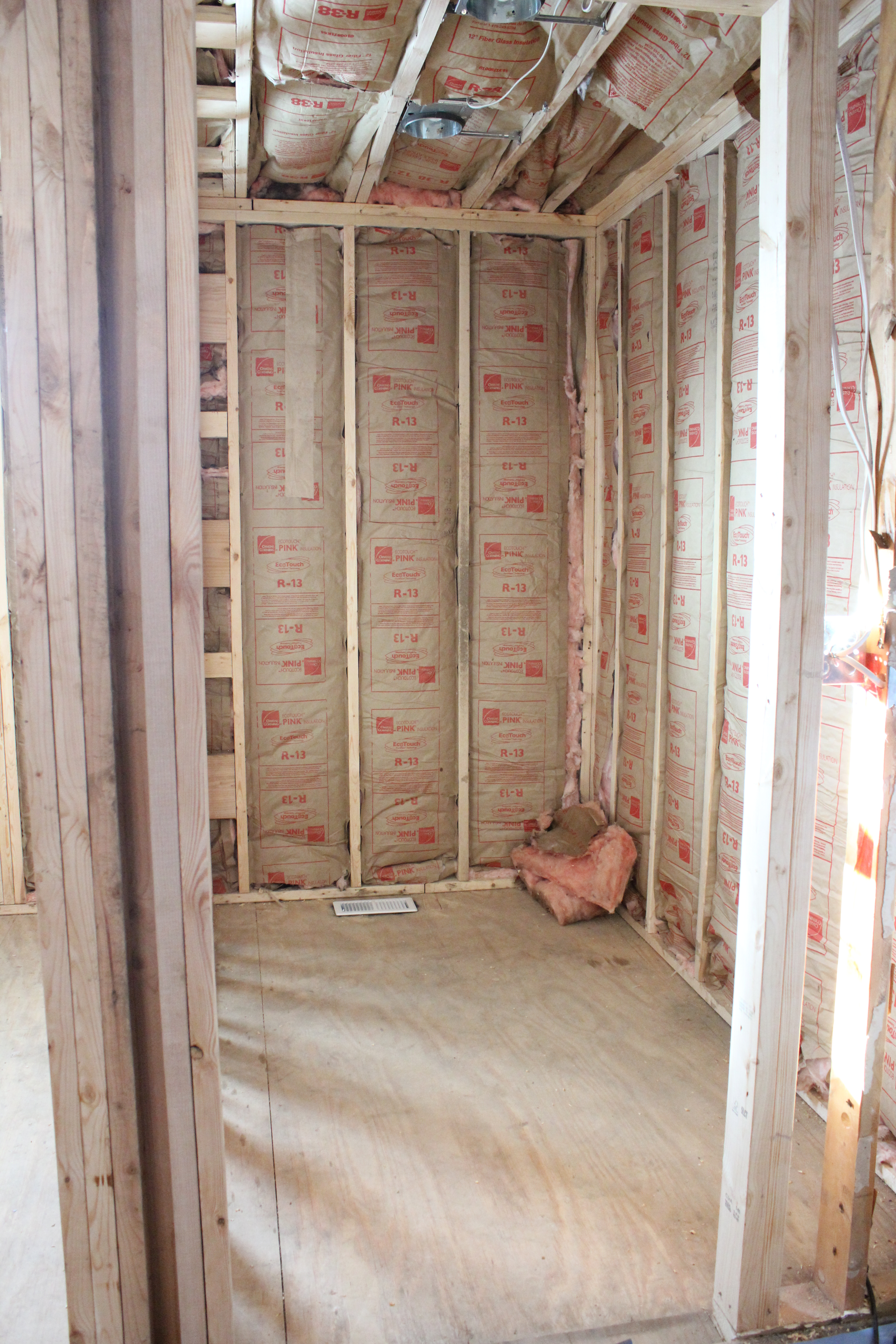 Our plan up here is to drywall, mud and prime and then leave it for a while and finish later in the year.
Stay warm, people!