Our backyard is really starting to take shape thanks to our new retaining wall. It is over 5 feet high at the tallest point and is made entirely out of old railroad ties.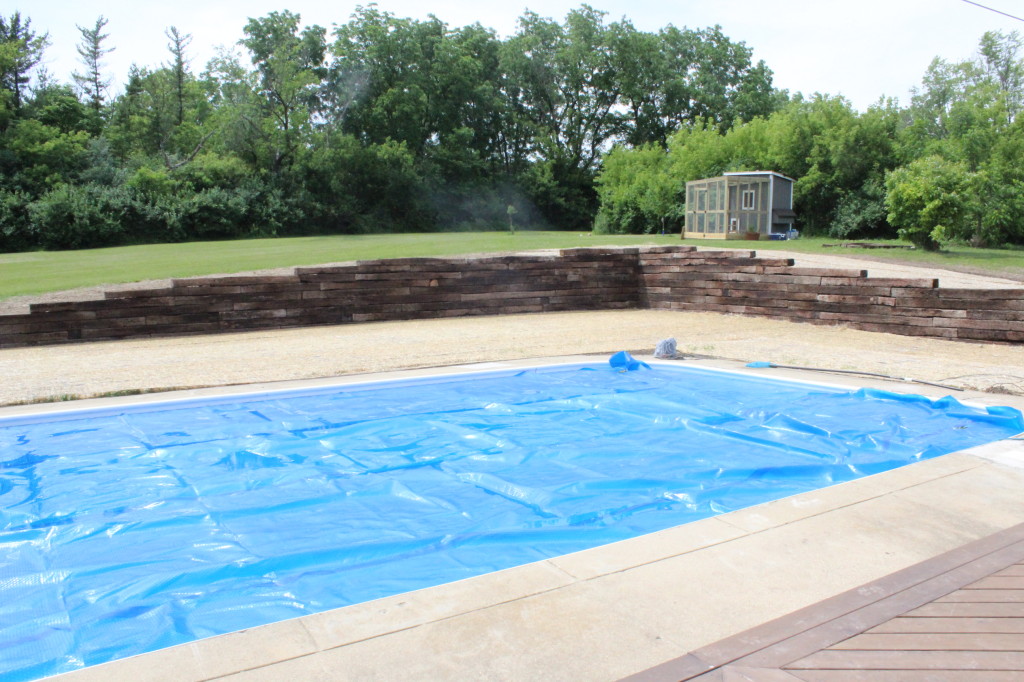 You get a sneak peek of our chicken coop there in the back.
We decided to hire this job out and are so happy with our decision. A crew of 3-4 landscapers spent three 12 hour days out there working on it.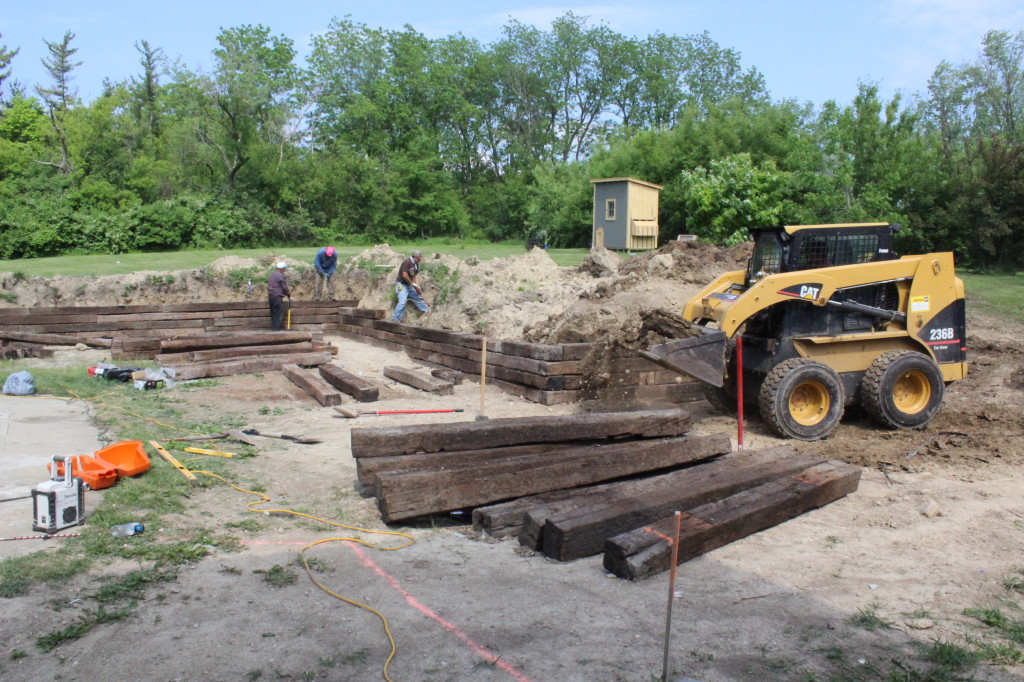 We purchased the railroad ties for just $2/piece last winter when they were on sale at Home Depot, so it was a really cost effective way to do a retaining wall.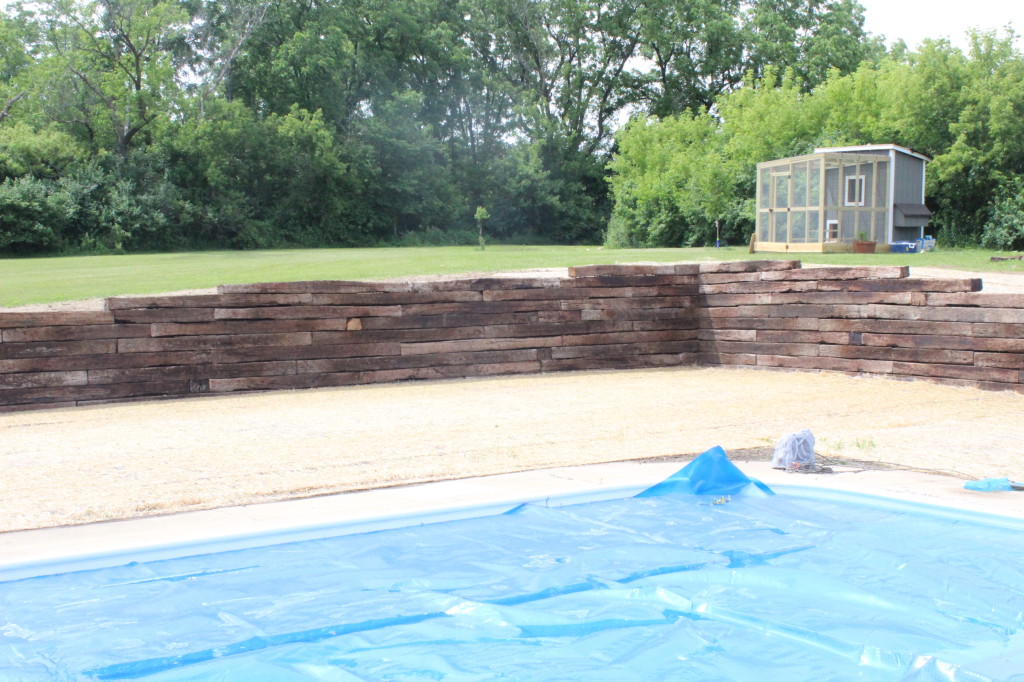 It's quite a change from where we used to be.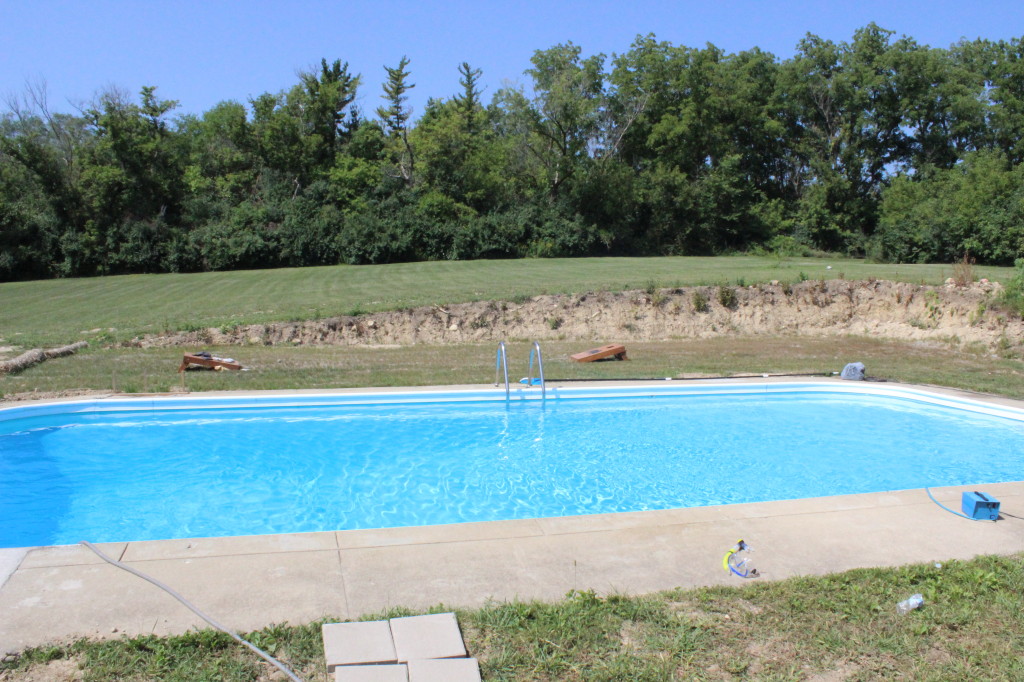 And before that.
And all the way back when we bought the place and it was all weeds.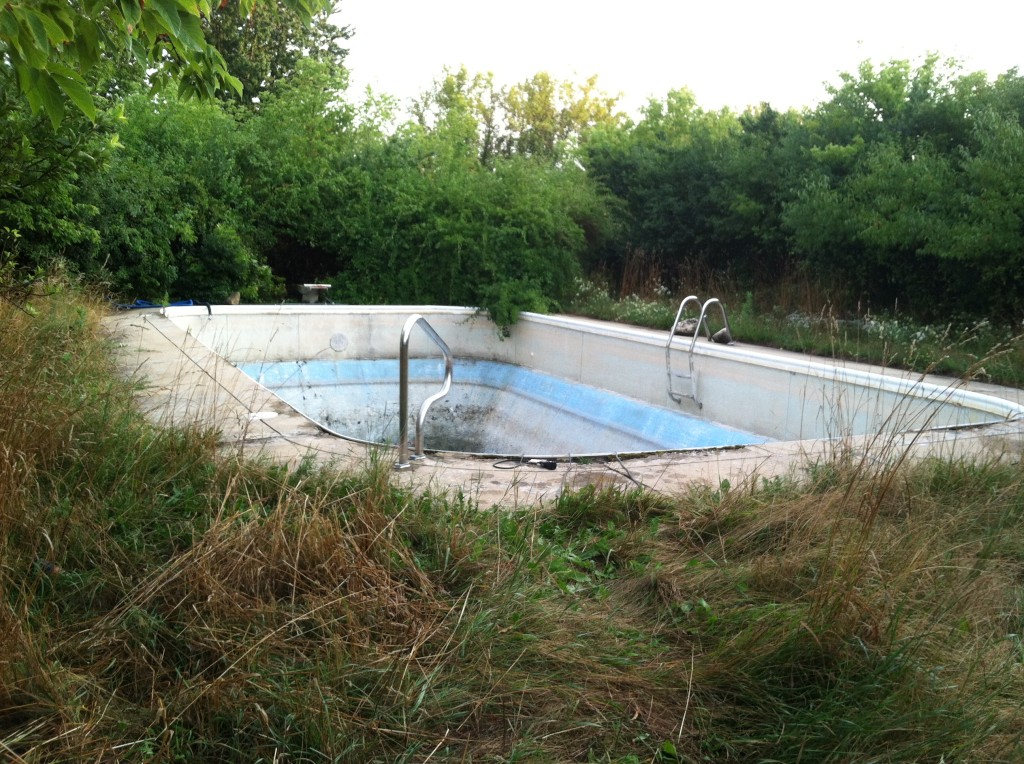 Ben also spread two truckloads of pulverized top soil and the landscapers laid grass seed and straw blankets to keep the moisture in. So hopefully we will have some grass soon!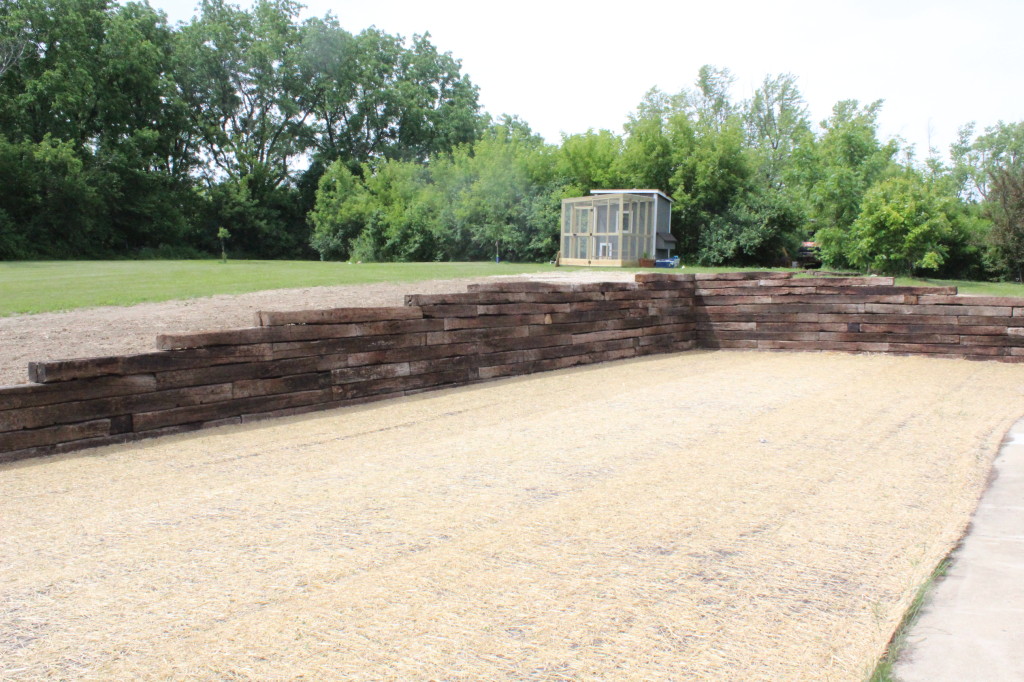 Then we will do some plantings and eventually a fire pit in the corner part.
Here is a close-up view. I love the look of it!
More outdoor updates to come soon… it's coming along!