We celebrated Kate's 1st birthday with a "Cute as a Button" themed party over the weekend. It turned out even better than I had hoped! Here's a look at the decorations.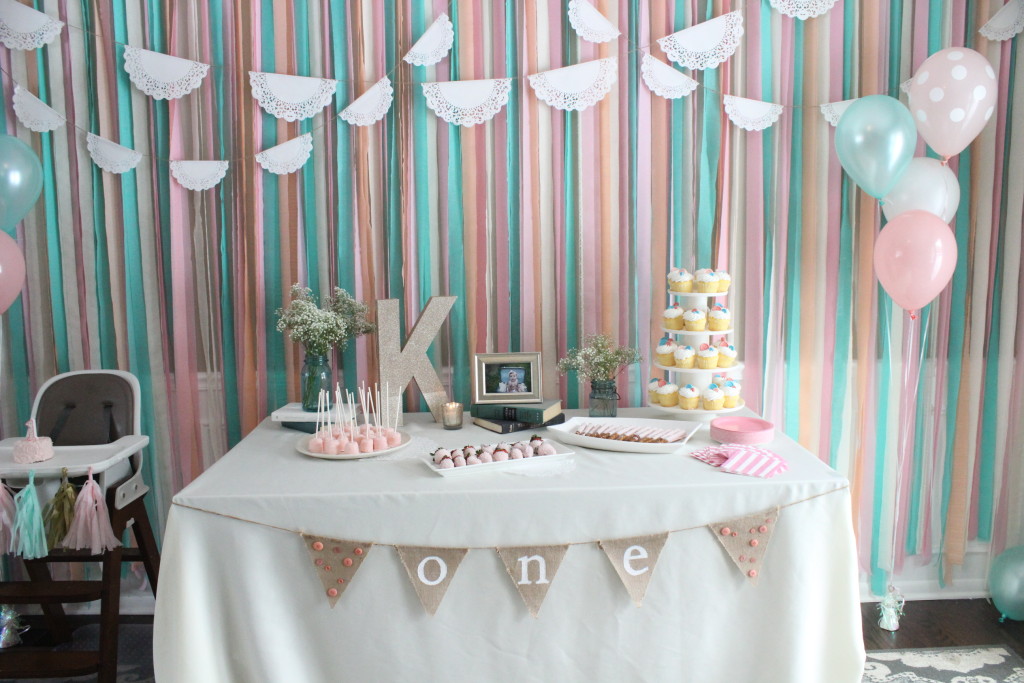 The main feature was the streamer backdrop. At 15+ feet wide, it was a labor of love. To make it, I followed this tutorial and used about 16 rolls of streamers in peach, pink, ivory and seafoam green from PartyPro.com. The doily garland that drapes in front of the streamers is made from two different sized paper doilies that are folded over and glued onto twine. Hanging on the front of the table is a burlap bunting which we painted "one" on and added pink buttons on the side pieces.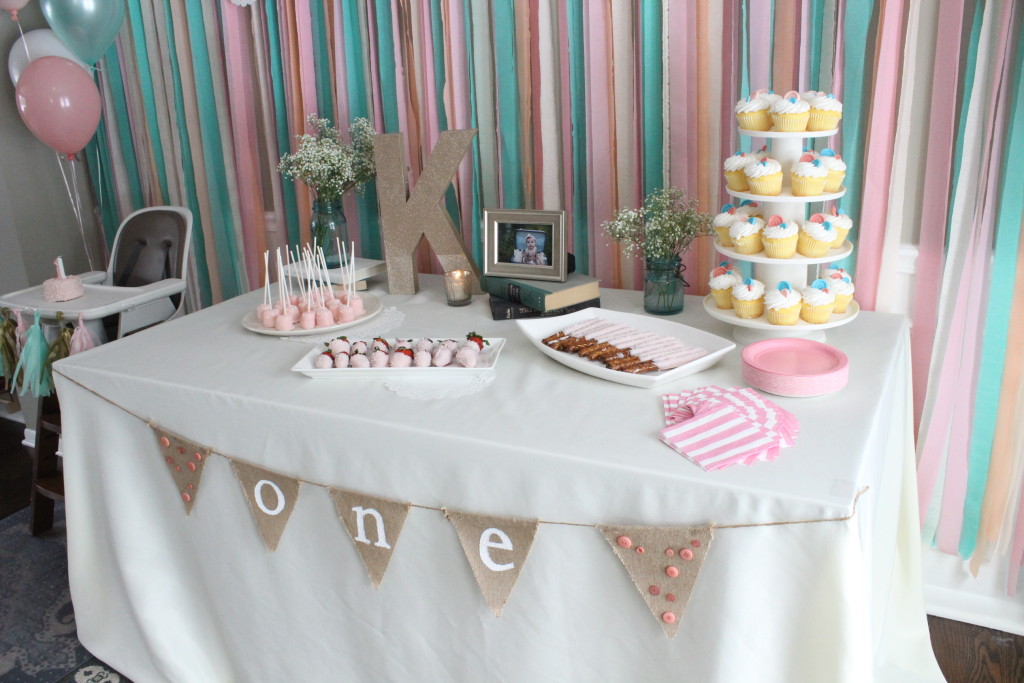 On the "sweets" table was two bunches of baby's breath in light blue mason jars, a cardboard "K" decorated with glittery paper, a framed picture of Kate, some books, a candle, homemade pink chocolate-dipped marshmallows, strawberries and pretzels, plates, napkins (from Target), and grocery store bought cupcakes decorated with homemade candy buttons.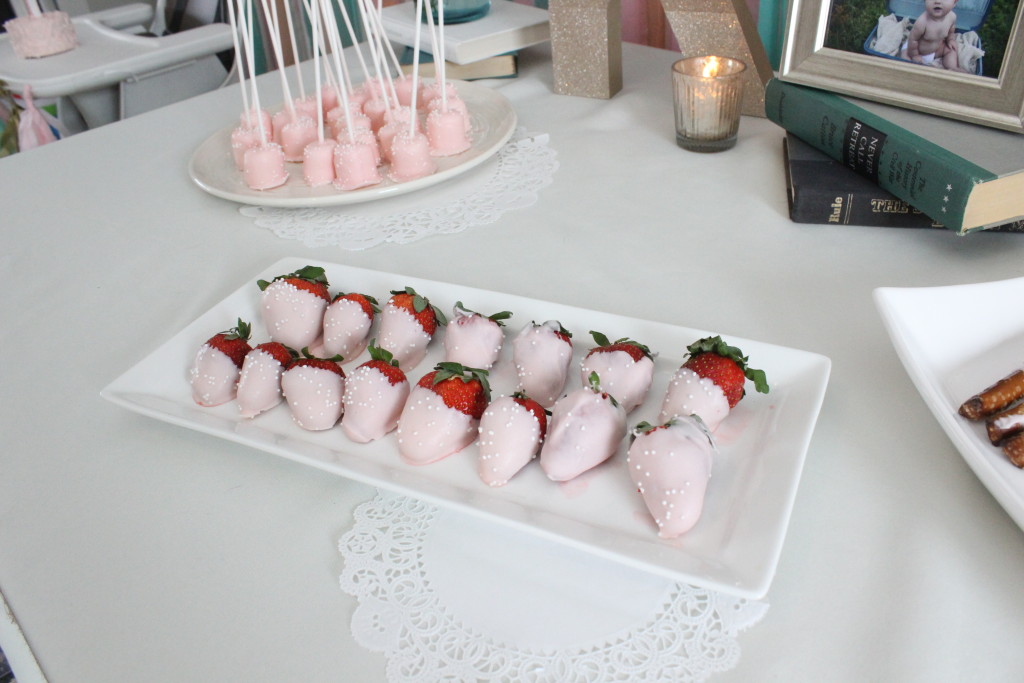 The candy buttons I made using Wilton's Candy Melt and this button candy mold. Everyone asked if they were real buttons.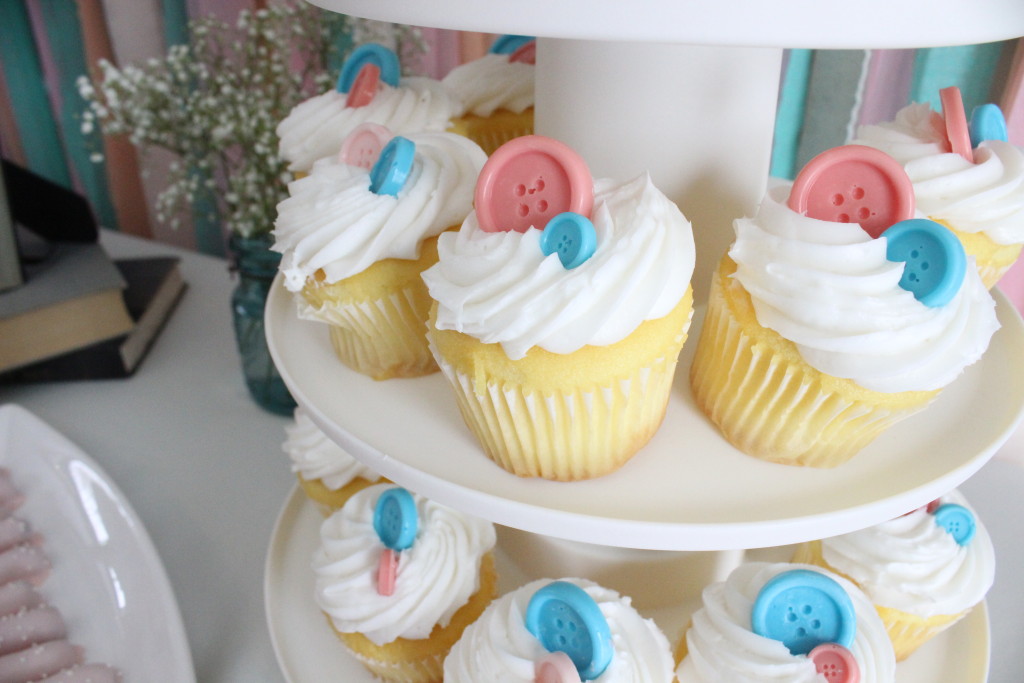 I made a tissue paper tassel garland for her high chair using this tutorial.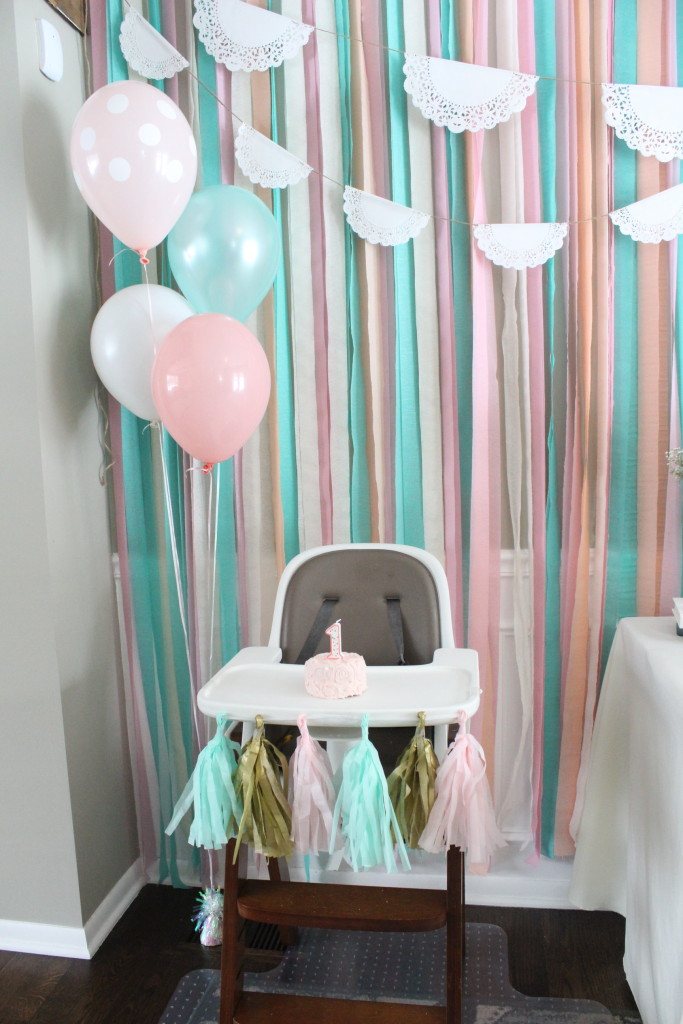 Her smash cake I made using this tutorial. The rose decoration was surprisingly easy, you just make circles!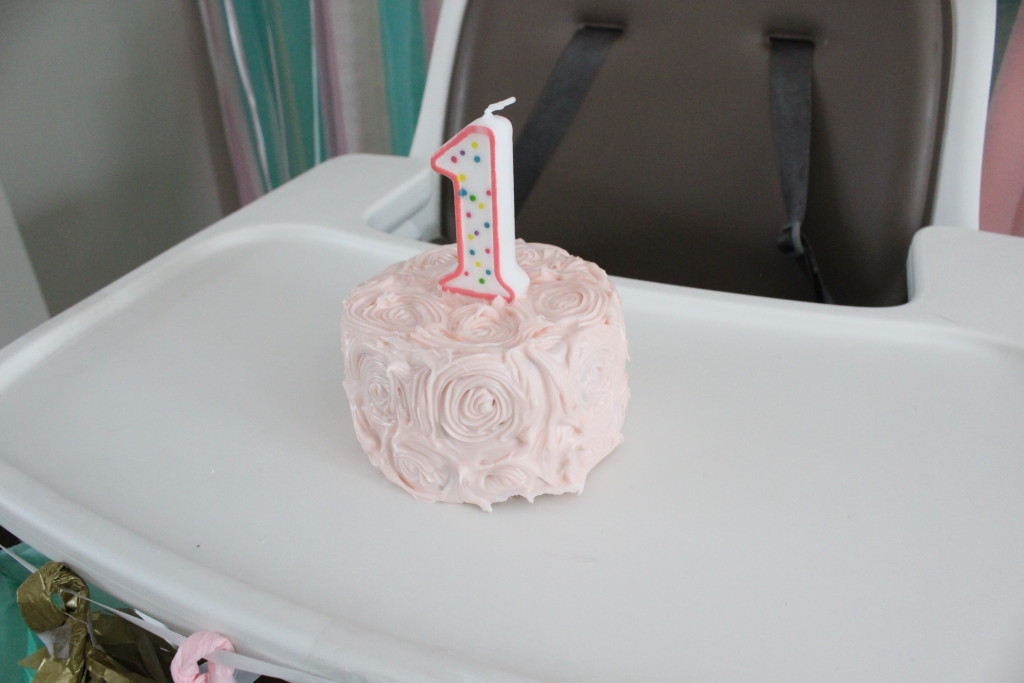 I made this button garland by cutting out circles from scrapbook paper and punching out four holes in the middle. Then I strung twine through each of the holes and together.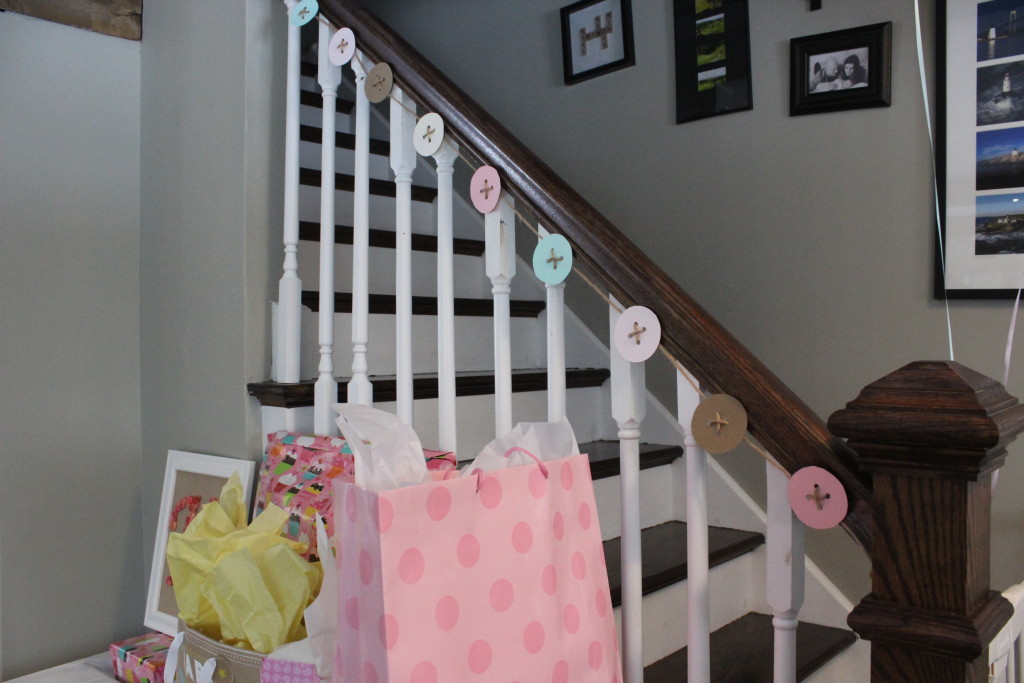 We made far too many paper buttons, so I stuck them to the fridge, too.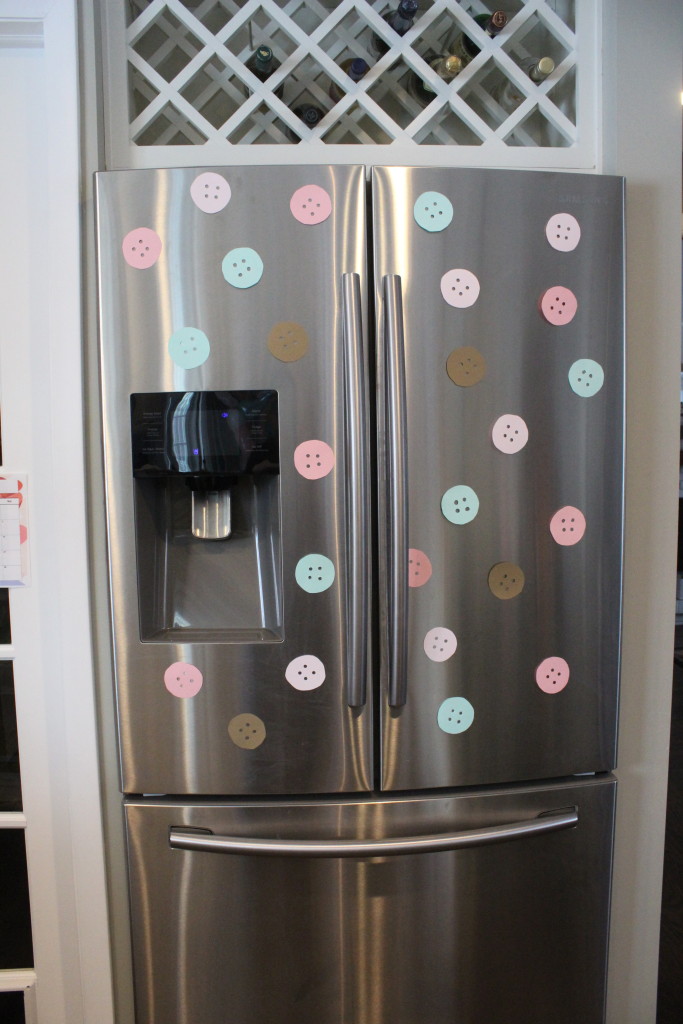 I also strung up her monthly photos above the fireplace using twine and clothespins.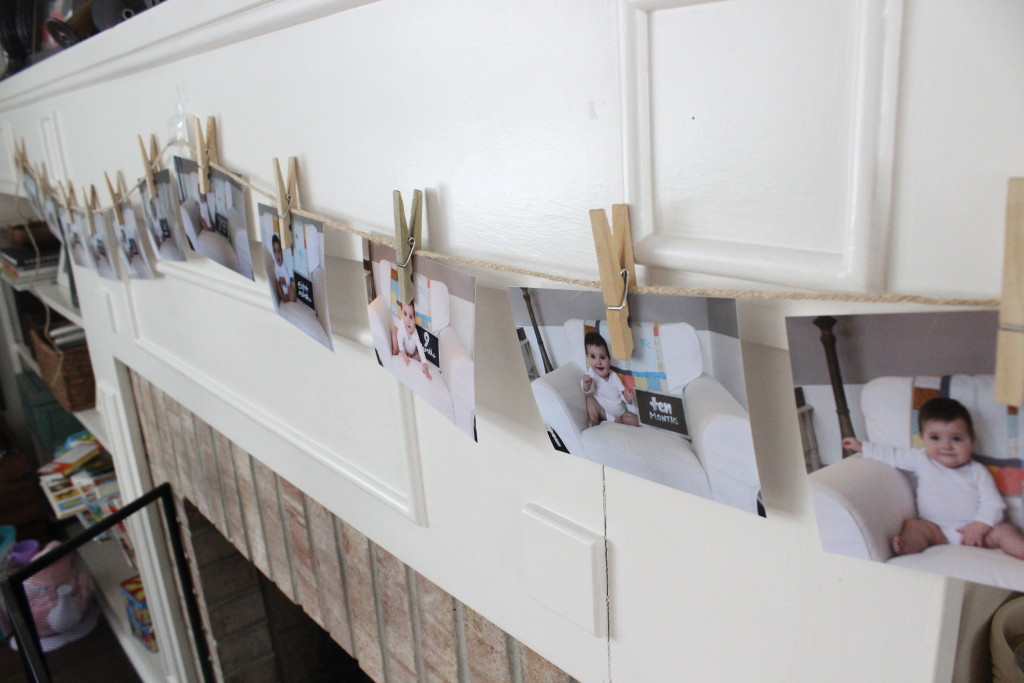 For Kate's special birthday outfit I purchased this gold glitter "one" onesie and this peachy-pink tutu and headband, all from Etsy. She looked so adorable.
You can see the busy board that we made for her in that photo. It has all kinds of fun trinkets on it including a desk bell, a light switch, a door knocker, an LED tap light, a door stop, a door bell, a few different types of locks, and a couple other misc items. So far, the bell is the big draw. I also made her a personalized board book with photos of her family members like this one.
Here's a closer look at the busy board.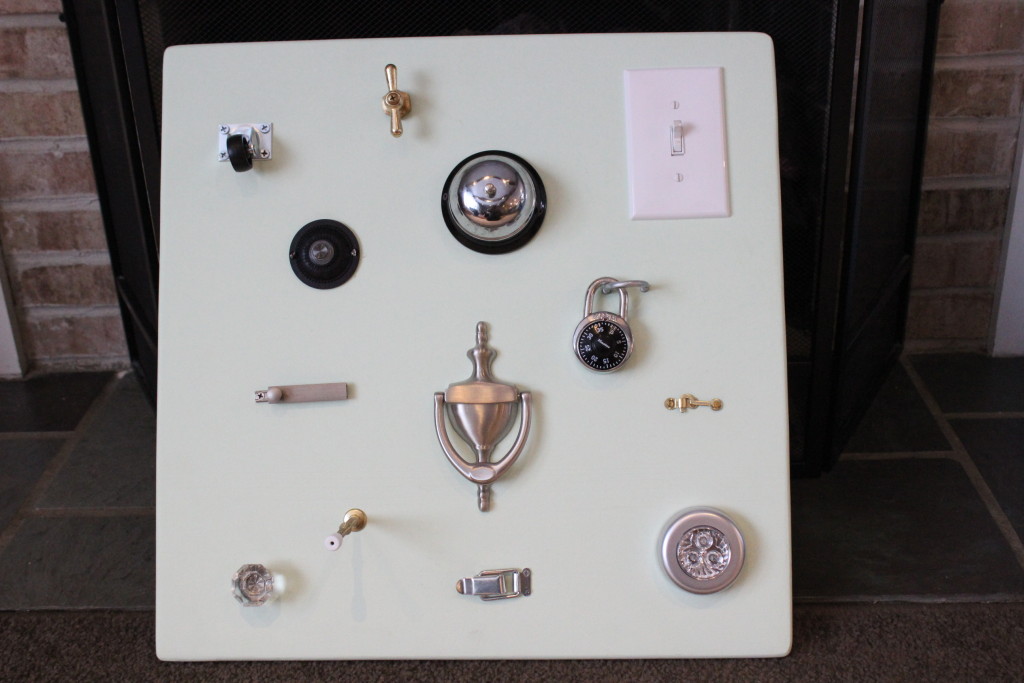 And lastly, here are the "Cute as a button" invitations that I ordered from Etsy.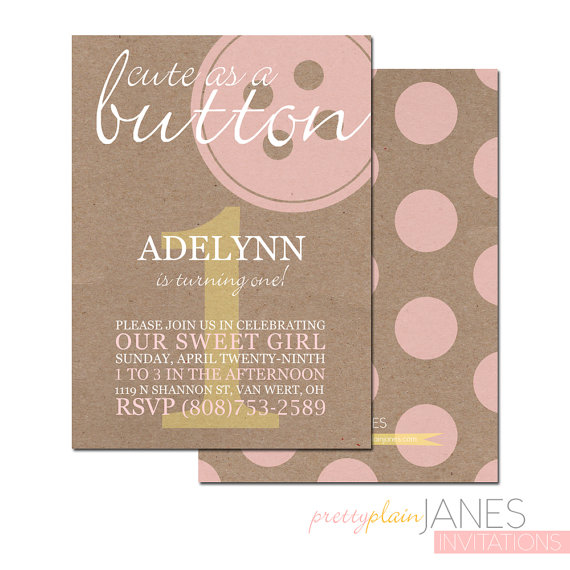 The party was a huge success and I am so sad it's over. I loved planning and working on everything for my special girl. She's not going to remember it, but I know I always will.