We have a brand new project to share— a new fixer upper that we plan to keep and rent out long term. It's a 1930's bungalow with 2 bedrooms and 1 bathroom.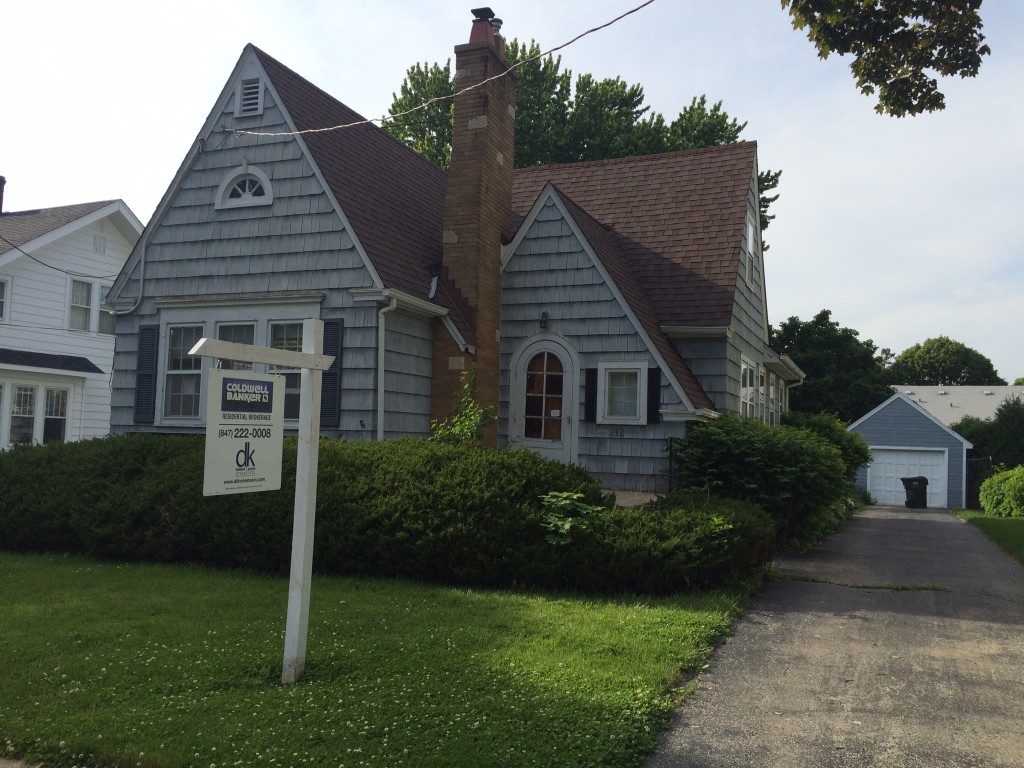 It needs a complete renovation but has good bones and a lot of charm. It's in a great neighborhood: terrific schools, walking distance to town and train. Another house for rent in the neighborhood received 38 applications, so we're hoping it will be easy to find some great tenants.

Here is the grand tour of before photos and our plans to bring it back to life!
We don't plan to do too much to the exterior for now, just clean it up and do some landscaping. We will be ripping out these overgrown bushes, replacing the front door light, mailbox and are having a new screen door made as it's rotten.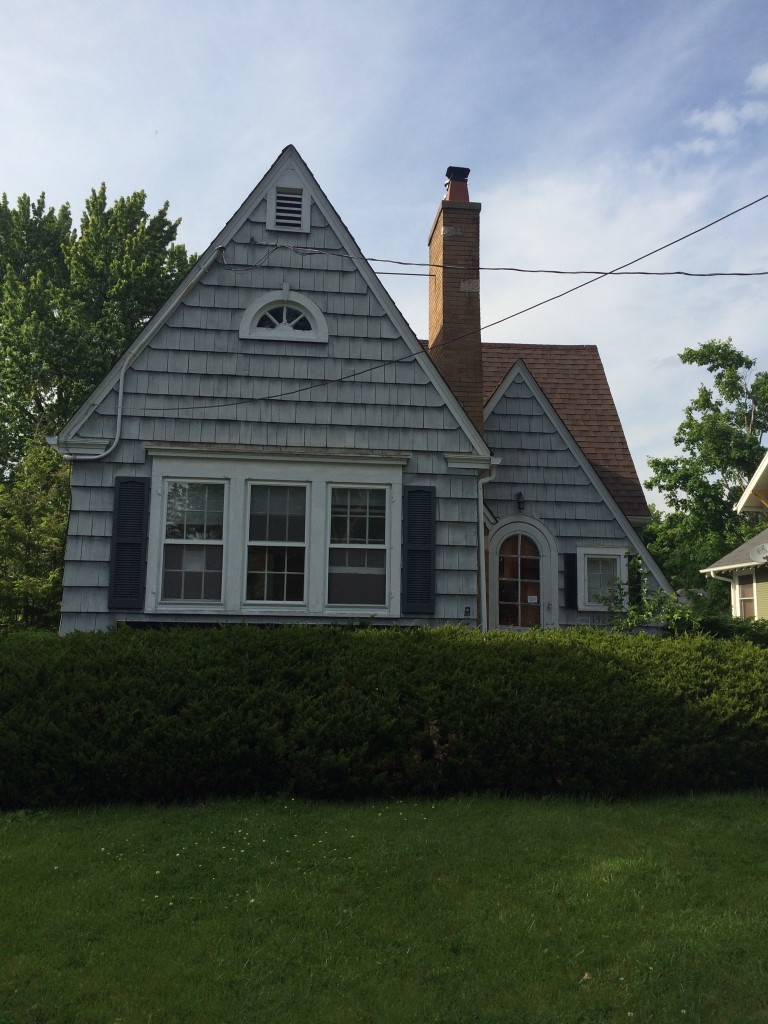 The side of the house just needs some landscaping. Everything is really overgrown.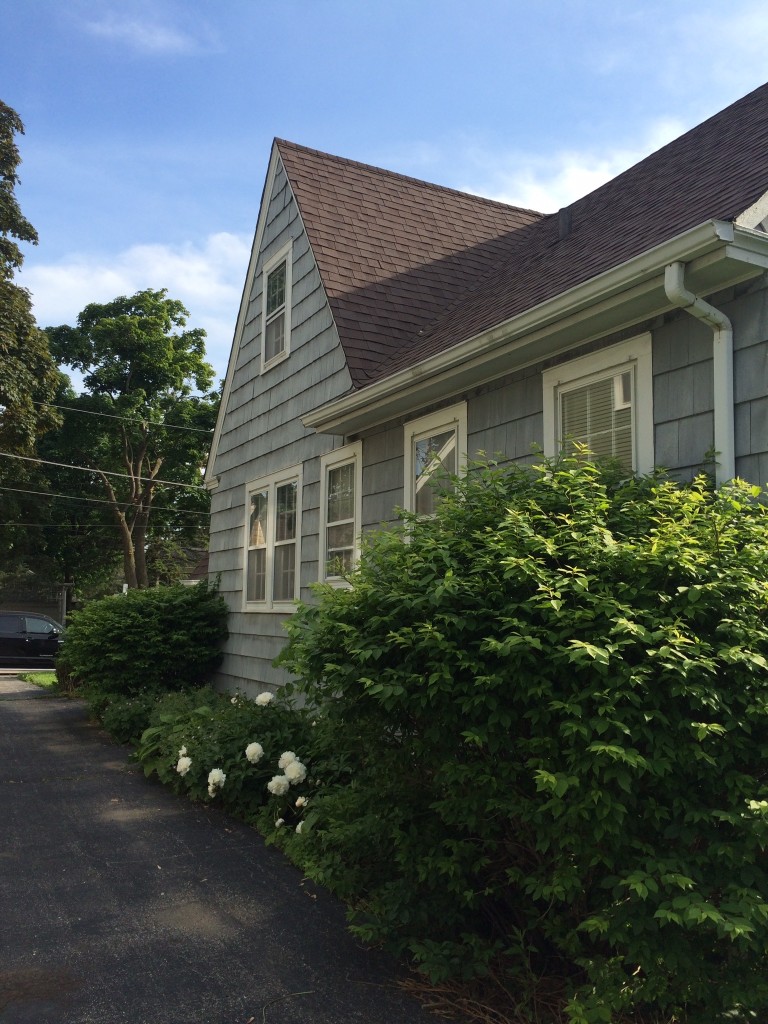 We're ripping out all of the overgrown bushes in the backyard and the garage needs a new roof and garage door. 
We will be putting a whole new kitchen in, with new cabinets, stainless steel appliances and granite countertops.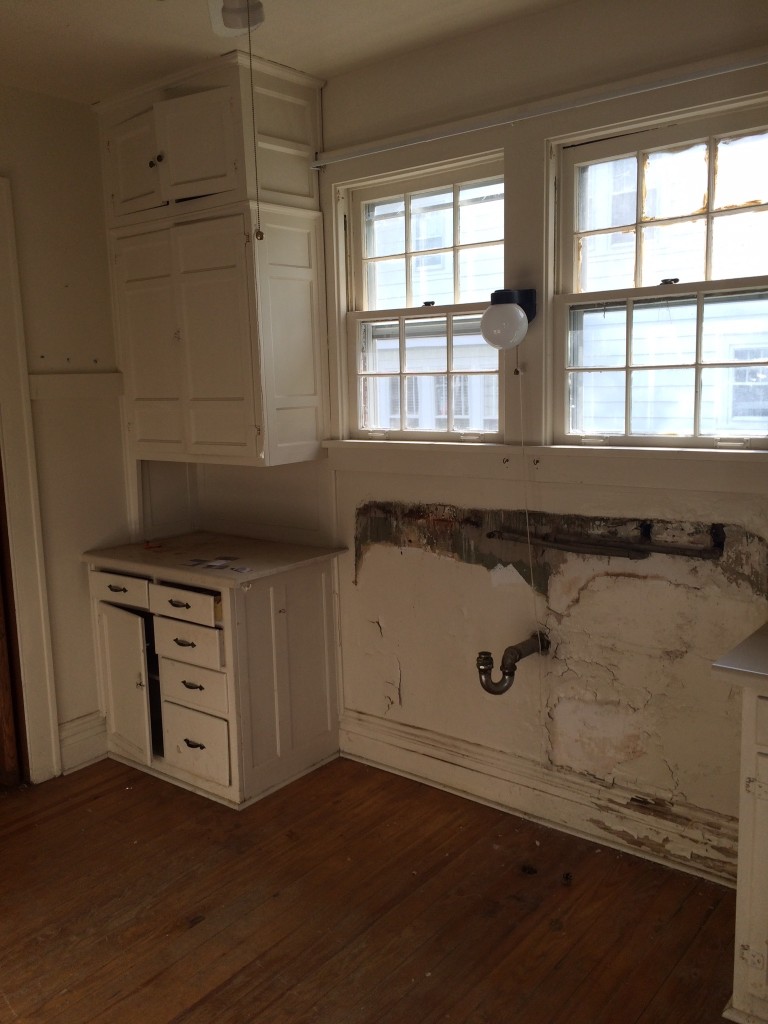 Here is the dining room which will be getting new paint and lighting. There are wood floors throughout the house which will be getting re-finished.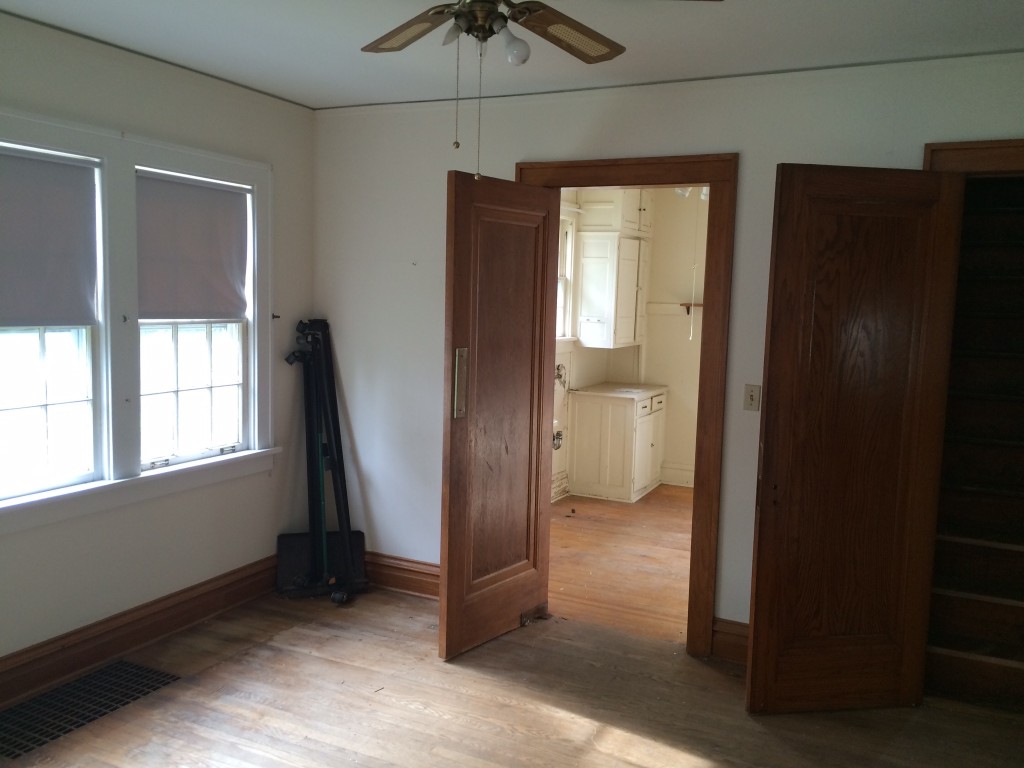 The living room will also see fresh paint and re-finished floors. The fireplace will get a cheap upgrade. We plan to paint the brick white, stain the mantel, remove the paneling and re-tile the hearth.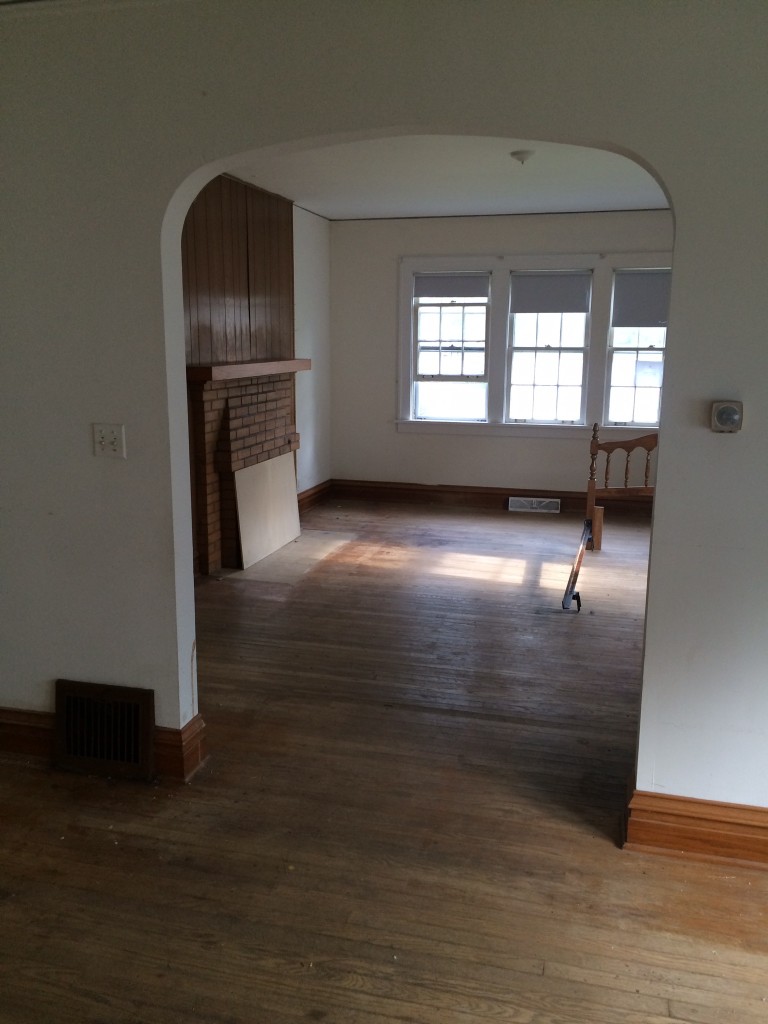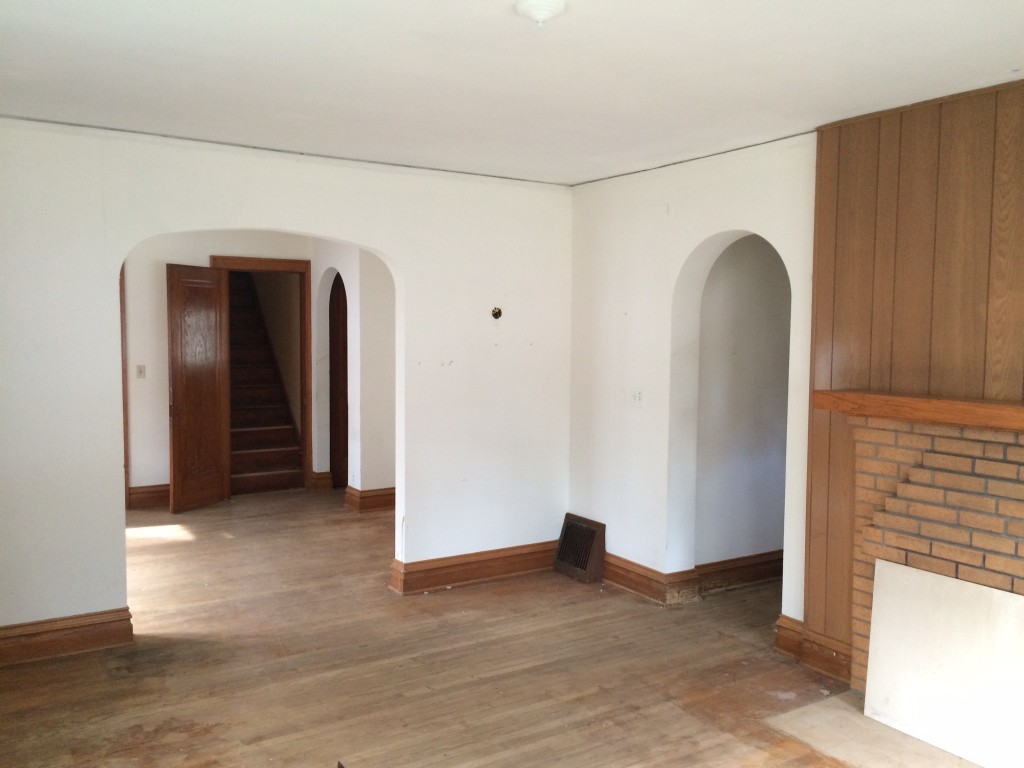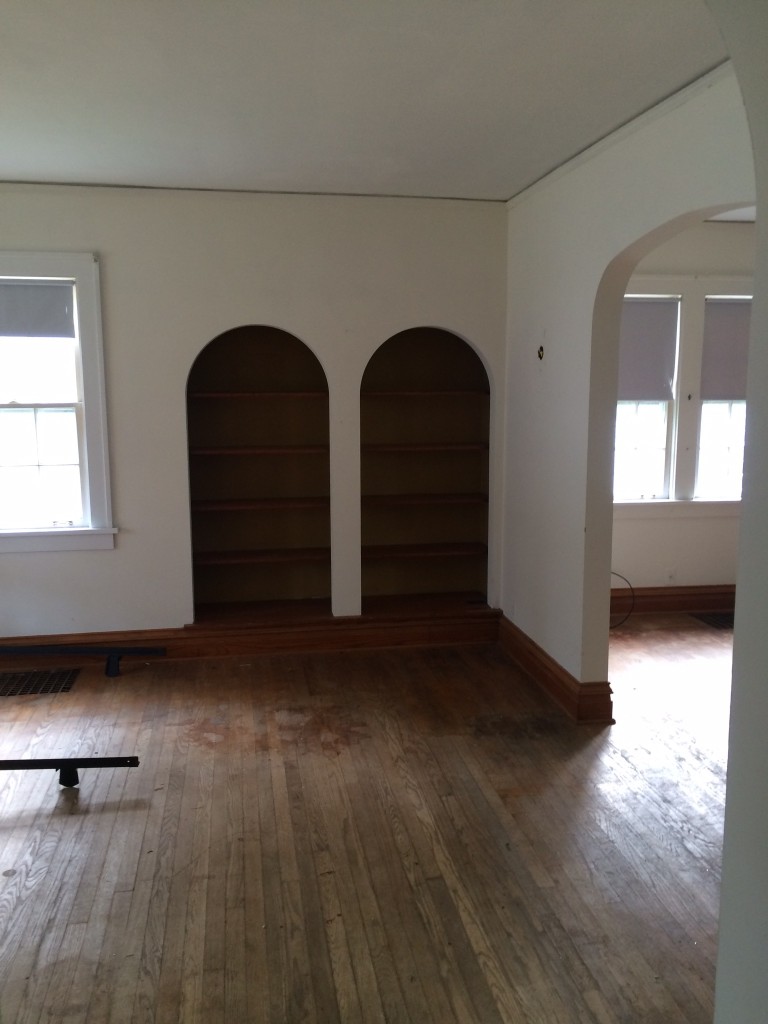 Here's the hallway that leads to the bedrooms and bathroom.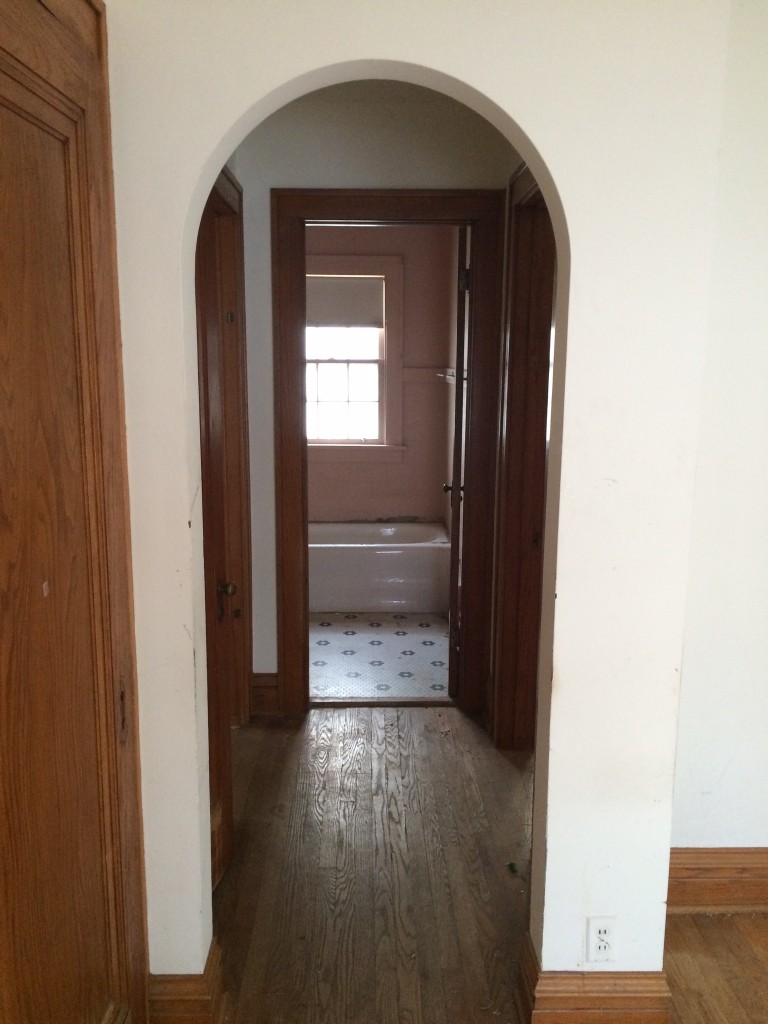 In the bathroom, we will be tiling the shower and adding a shower head since it is only a bathtub right now. We will also be adding a new vanity, medicine cabinet, lighting and toilet. We plan to salvage the vintage floor tile, it's in pretty good condition and goes perfectly with the house.
The two bedrooms are pretty similar and will be getting fresh paint, ceiling fans and re-finished floors.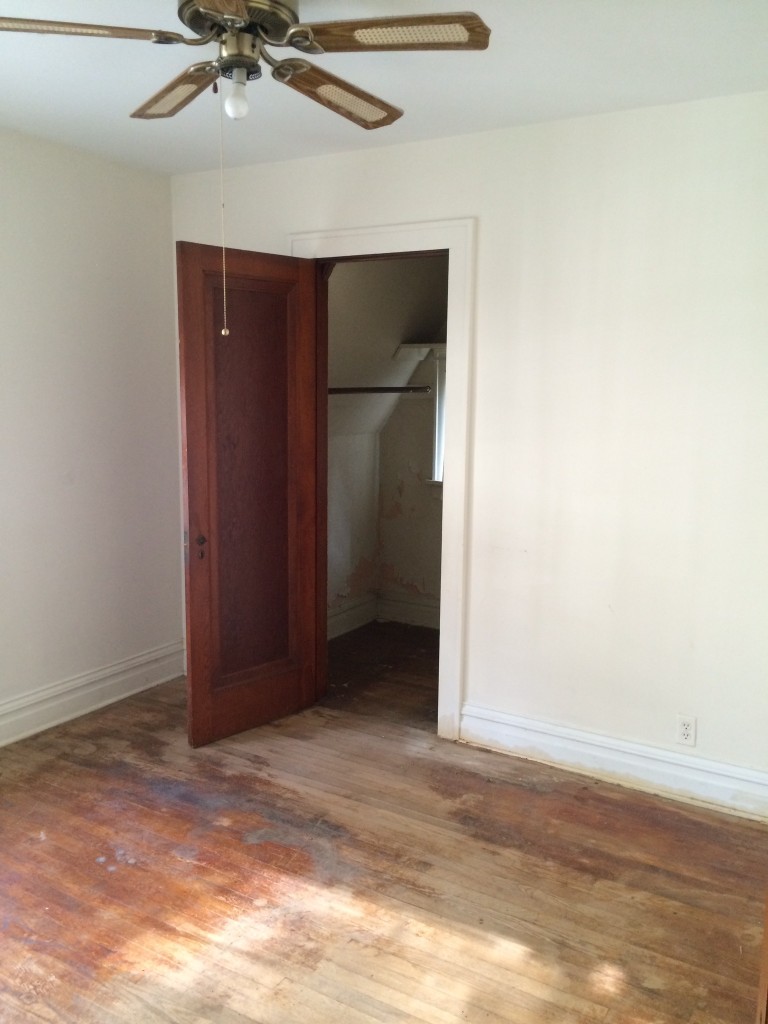 Upstairs will see a big transformation with new carpet, drywall, electric outlets, lighting, paint and HVAC. This will basically double the square footage of the house and can serve as another bedroom, living space or play room.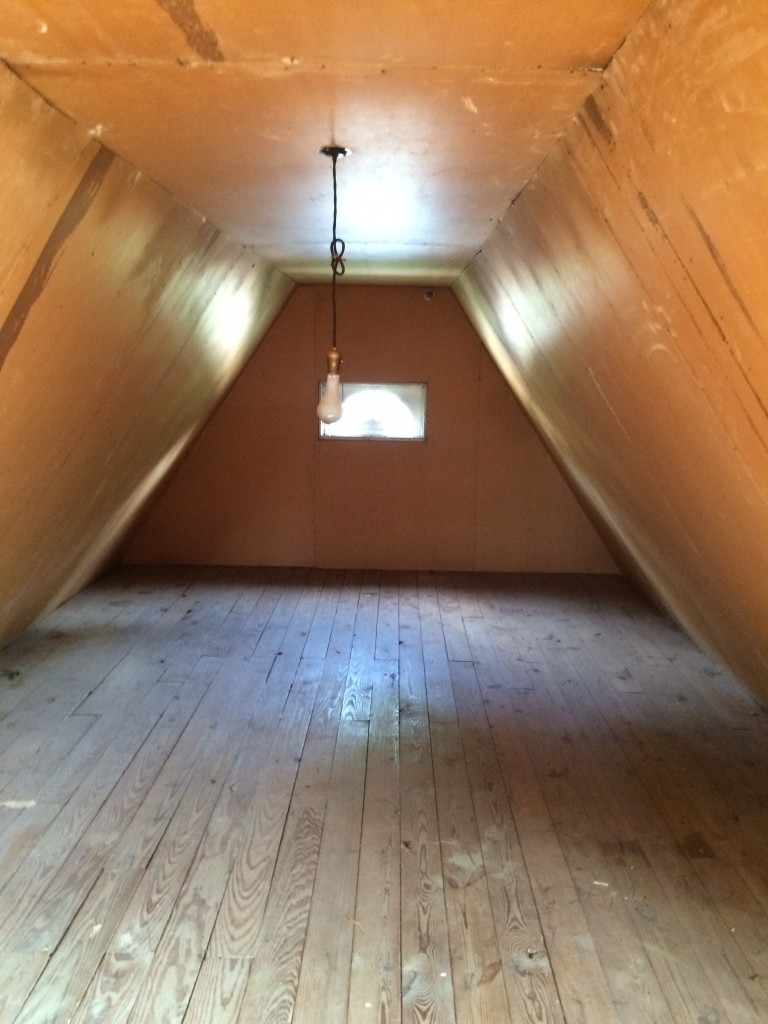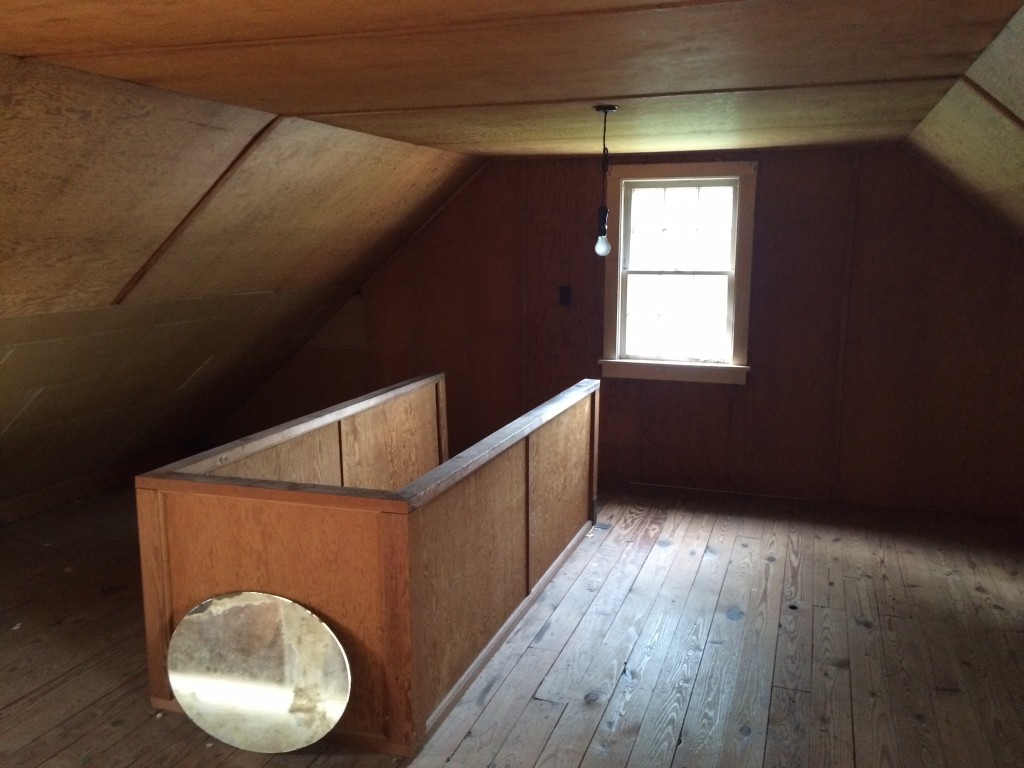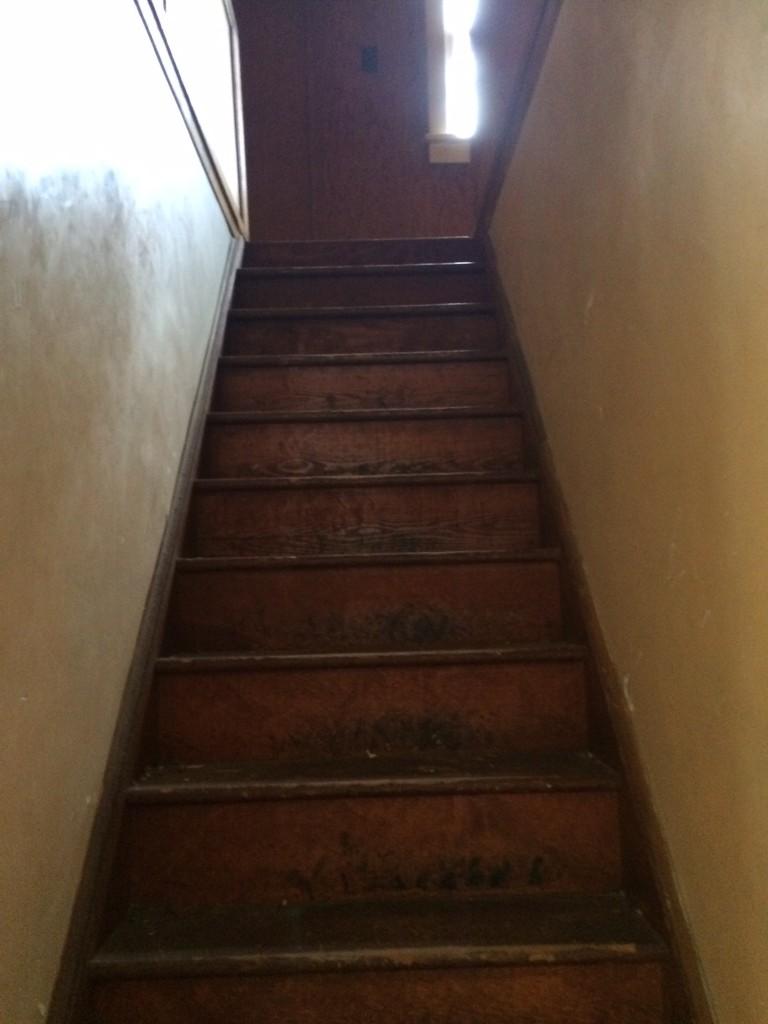 Lots of work, but it should be amazing when it is complete. We plan to get it finished and up for rent before the school year begins, so less than two months. I'll try to share progress as we go!