There has been lots of progress on the rental property over the past three weeks and one major setback. I'll get to that.
Starting out front, we ripped out all of the overgrown bushes, planted boxwoods and day lilies and laid mulch. The plants are still small but should grow in nicely to cover the foundation.
The back looks totally different with the bushes ripped out. The yard almost doubled in size. We laid grass seed so it will just be all lawn back here. The neighbor is going to continue his fence so that will be nice too. The garage roof is new as well. It had huge holes in it.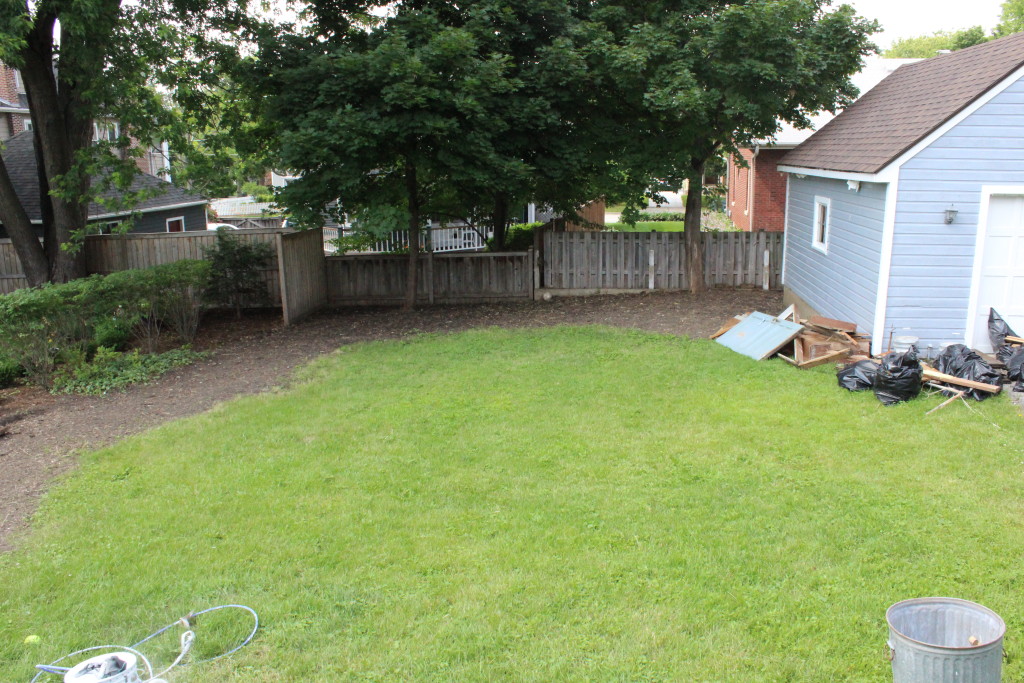 Moving inside is where our big setback occurred. It broke our hearts (and pocketbook), but we had to replace all of the hardwood floors due to pet odor/stains from the previous owner. We learned from neighbors that the previous owner had 30 cats! We had to replace all of the baseboards throughout the house as well. But it had to be done, and now no smell!
Here are the new red oak floors in the living room and dining room. Ben is finishing up the baseboards in here and then the walls and trim will get painted and floors stained.
Here is one of the bedrooms with the new baseboards installed. We went with a chunky baseboard to keep with the style of the home.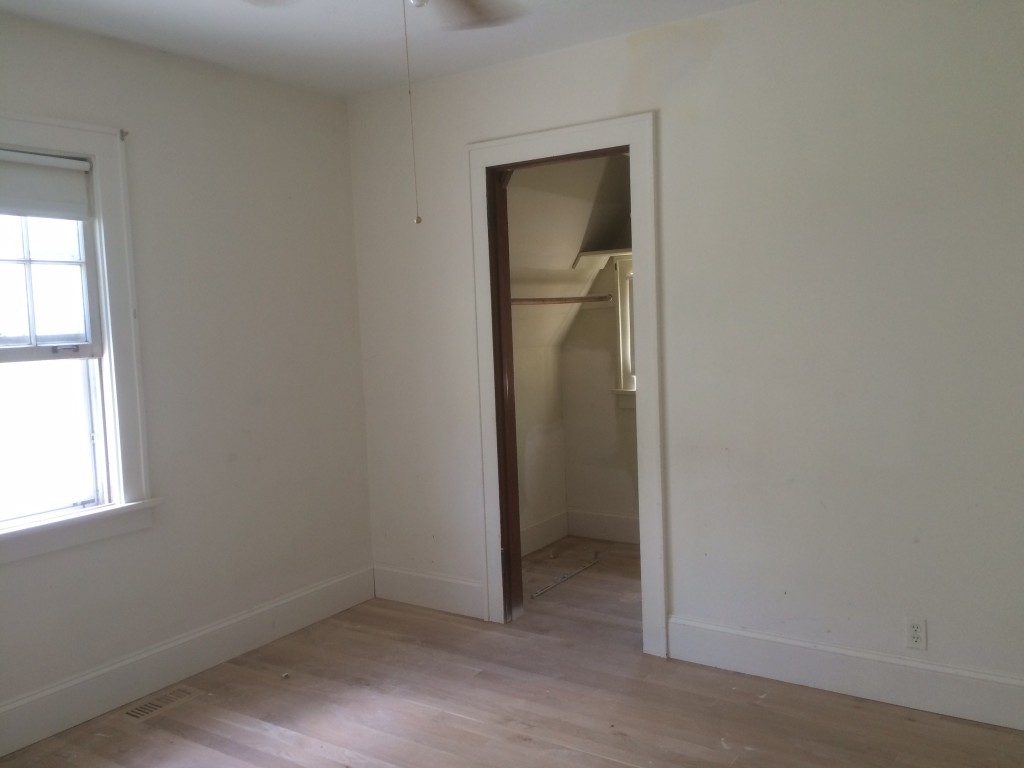 In the bathroom we ran the plumbing to add an overhead shower (it was only a bathtub before), installed new chrome fixtures, and tiled the shower with white subway tile, a black rope pencil tile and dark gray grout.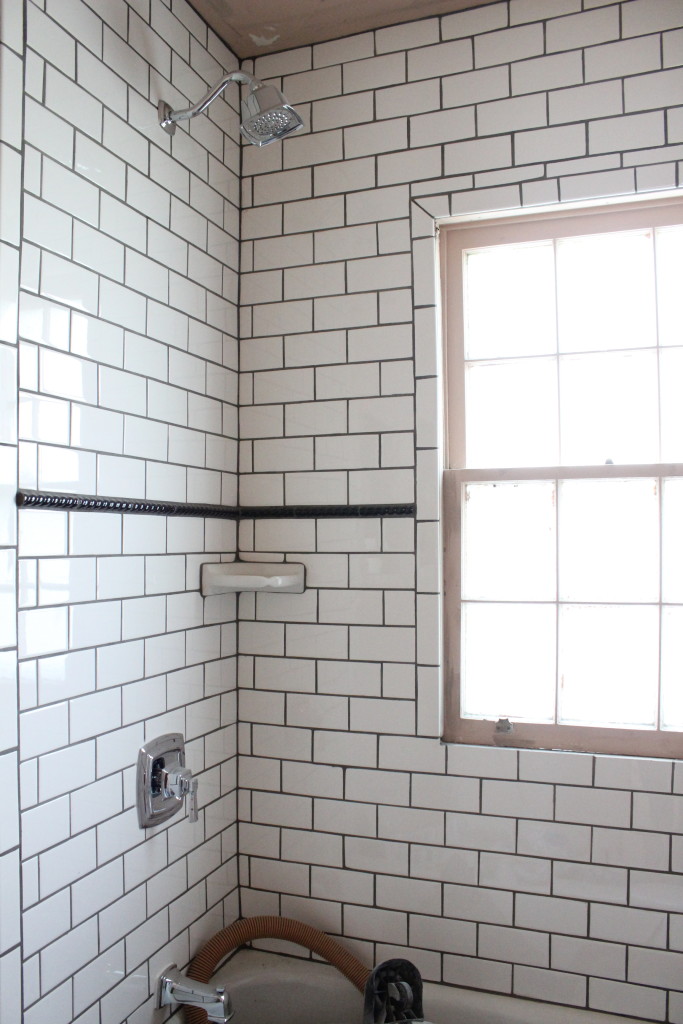 Upstairs looks totally different! We added new electrical and HVAC, framing, drywall and a primer coat of paint. It's going to be a really nice space up there.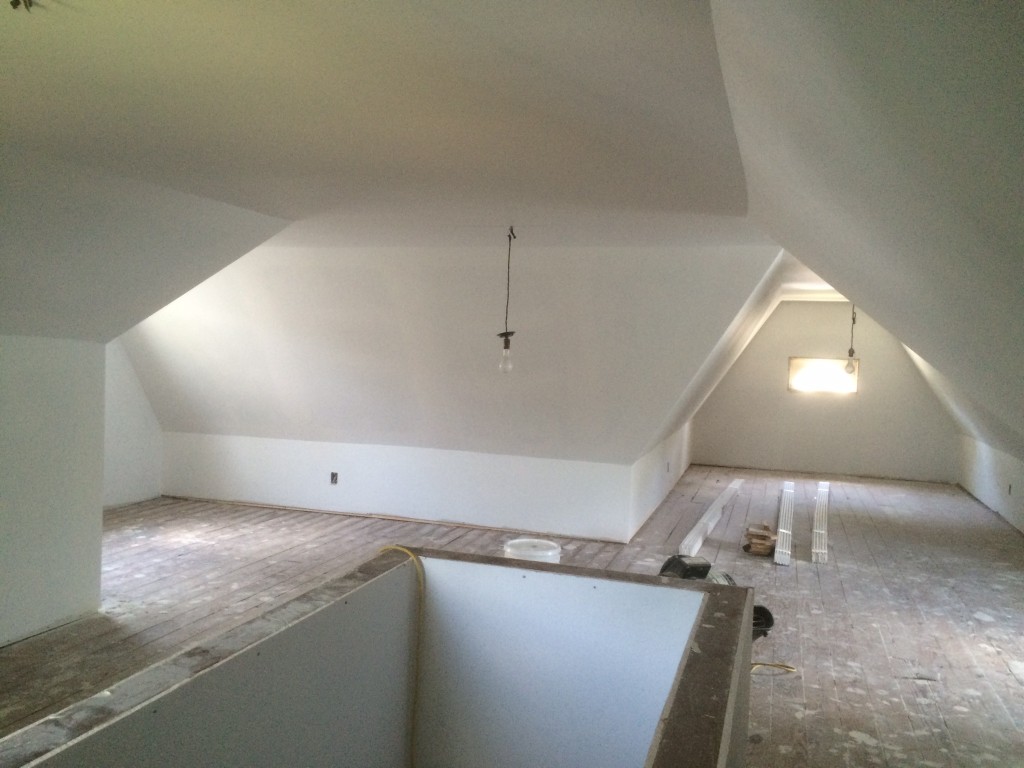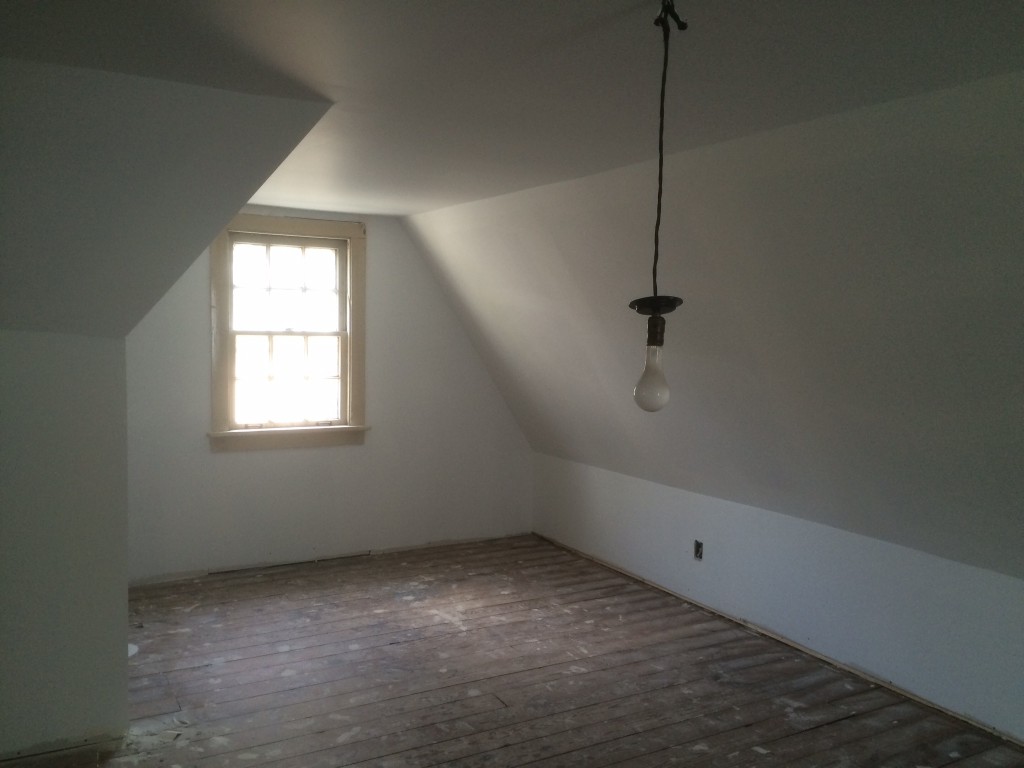 This week kitchen cabinets are going in and painting continues. With having to replace the floors and baseboards, our Aug 1 deadline is shot. But we've had more than a dozen calls and stop bys from people interested, so we shouldn't have a problem renting regardless of the school year.
In case you missed the before tour, you can see all the before photos here.