Hope everyone had a wonderful Christmas! We spent ours with my family in Rockford. It was a great holiday other than Ben having the flu for the past week. He's on the mend now but missed out on some yummy meals.
This blog post is about my favorite Christmas gift this year. Ben surprised me by converting a sign that we made for our wedding into a piece of sentimental art!
Here it is hung in our dining room:
The trees are a pair of Pohutukawas (Native New Zealand trees) that we used throughout the wedding on the invitations, programs, welcome bags, etc.
Here's what the chalkboard sign used to look like, at the wedding: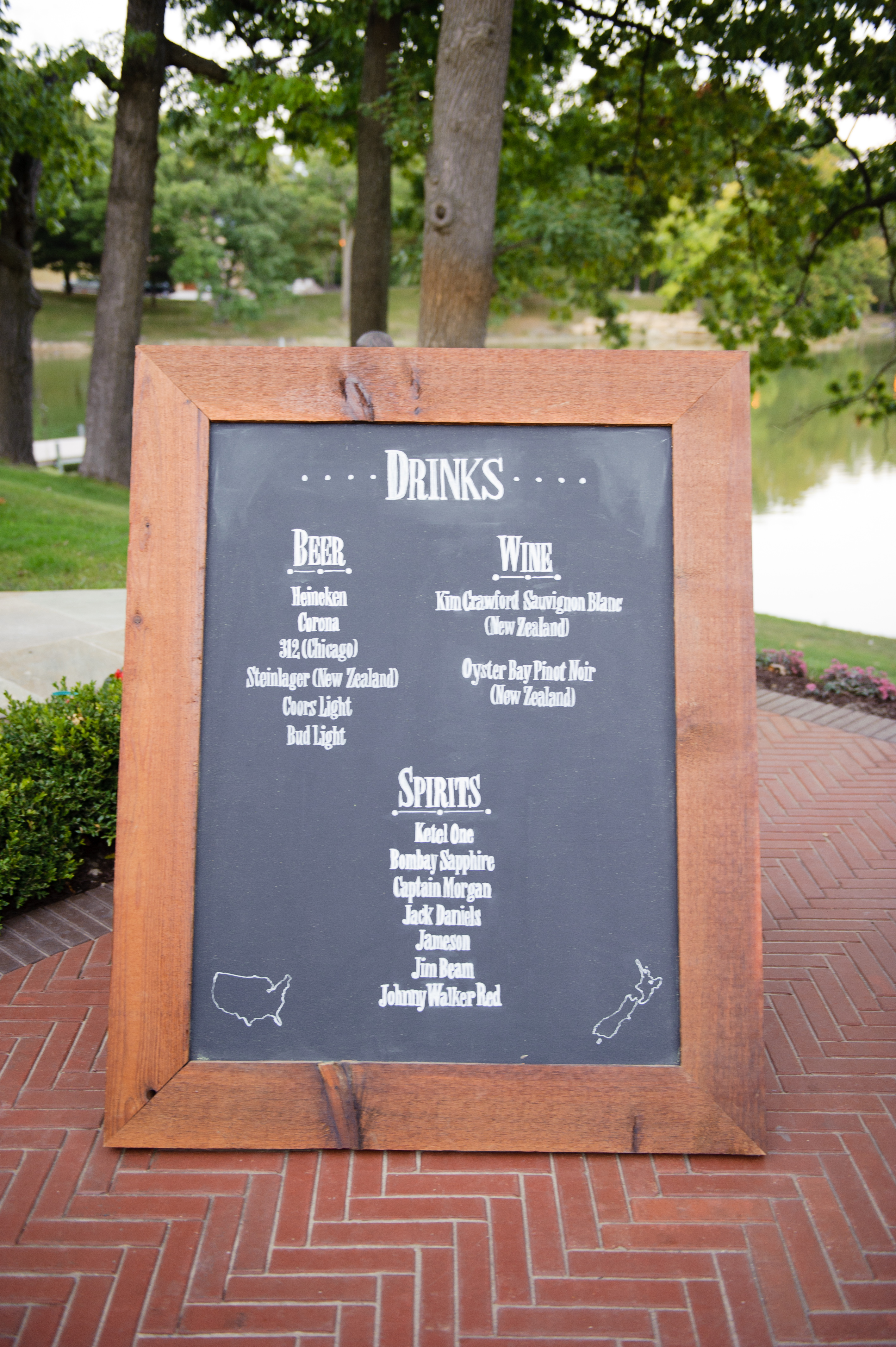 We built it with cedar and chalkboard paint, and loved it so much we knew we would keep it and incorporate it into our home somehow.
I kind of forgot about it, so was pleasantly surprised when Ben showed it to me on Christmas. The white trees are actually a sticker that Ben had made from his t-shirt/sign guy. He made some similar ones, just smaller, for the bags set we had made for the wedding. So Ben just painted over the chalk and put on the sticker and viola! A gigantic piece of homemade and sentimental art.
I also like how it helps balance out our large, new light fixture, the Arturo 8 Light Chandelier from Ballard Designs that I wasn't sold on before but now I love.
It makes me smile. What do you think?