I finally get to post photos of our new roof. We got this done mid-December but then it snowed the very next day (good timing?) and it's been covered with snow up until yesterday. I didn't even get to see it completed in the daylight.
It has been in the 50°'s the last couple of days, so all the snow melted, and ta-da a new roof is underneath!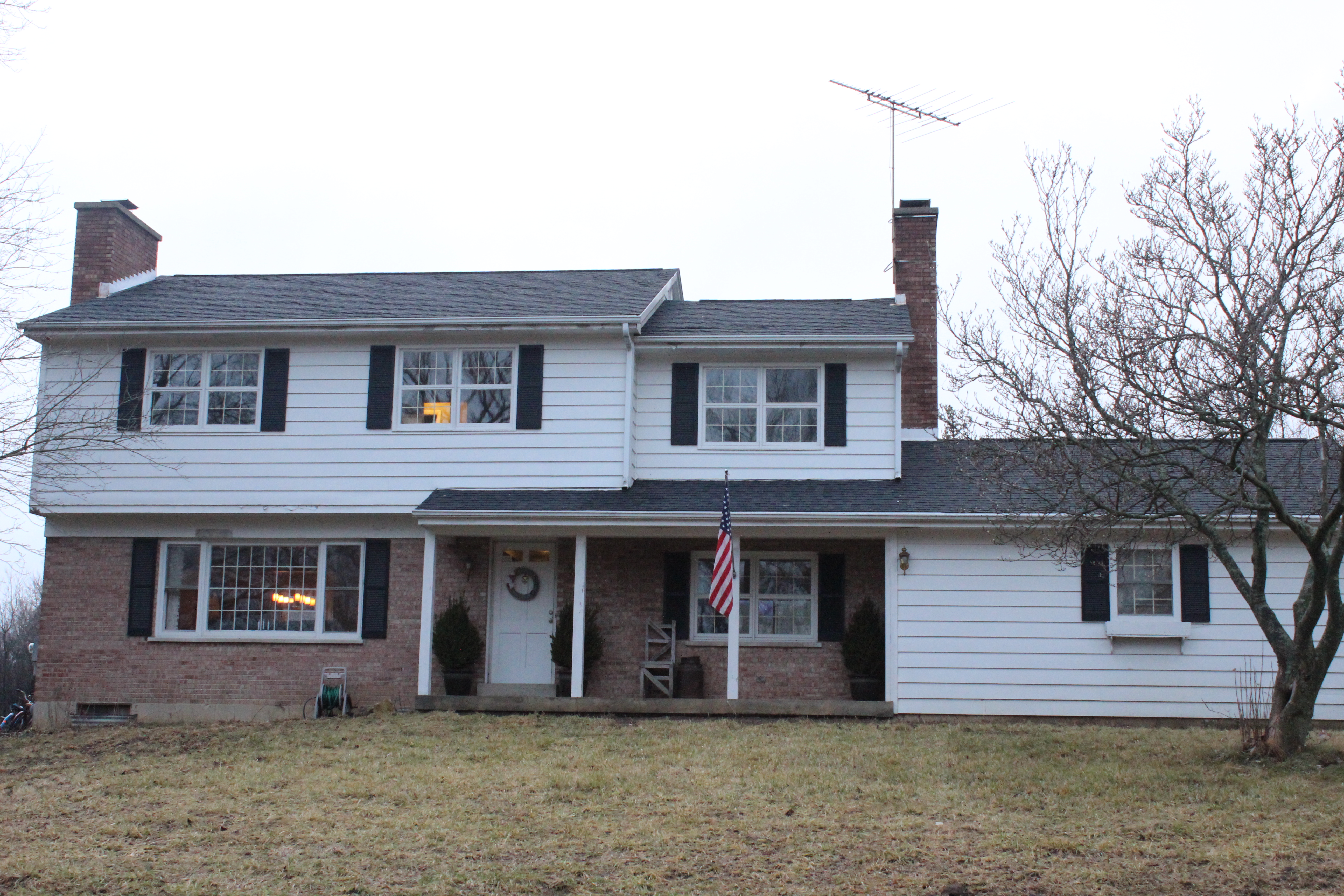 Here's the before:
It is hard to tell with the angle of that before picture, so here is a view from the back which I think demonstrates the change even more.
Before:
After: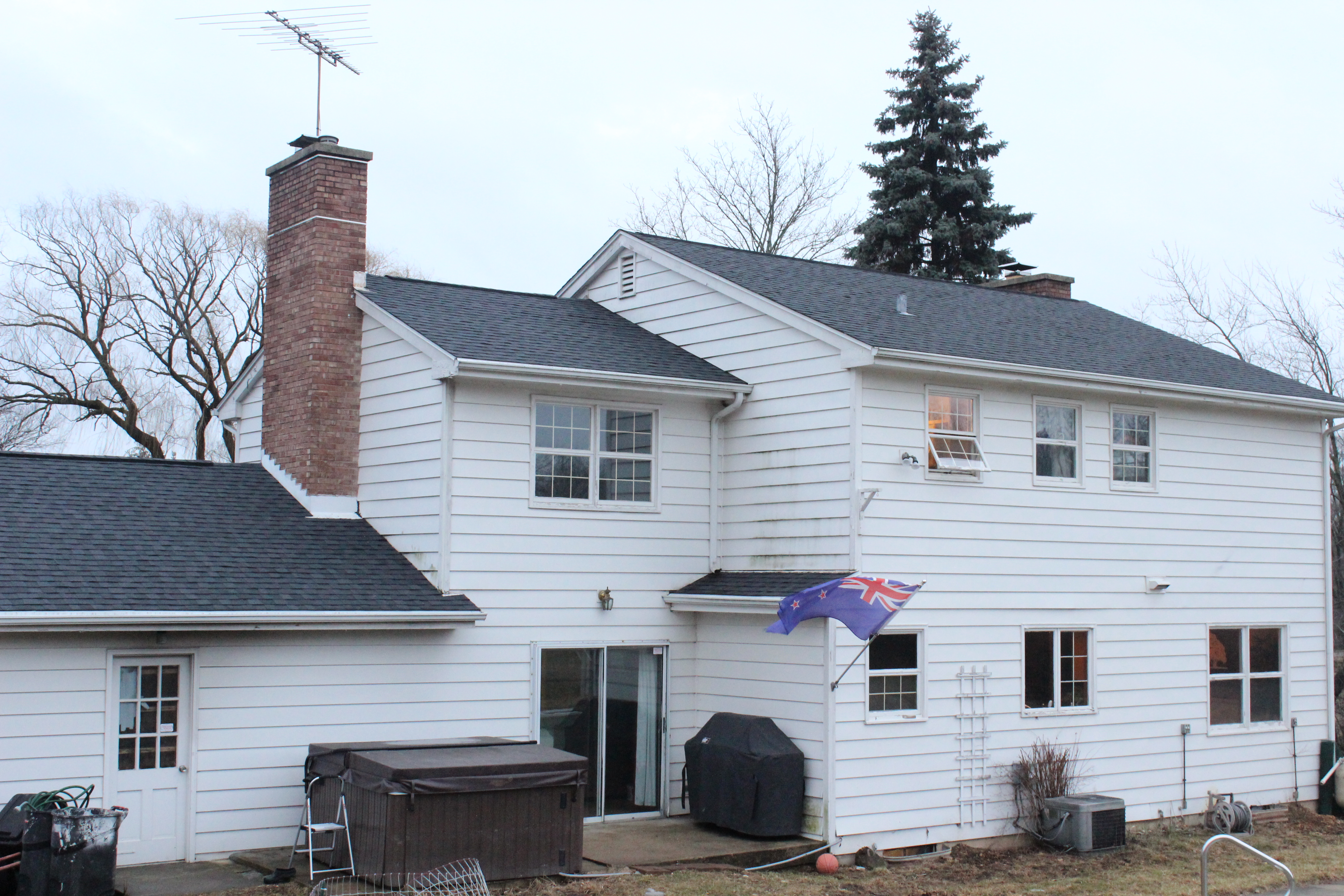 We used architectural shingles from CertainTeed. The color is "Moire Black" which is actually a dark gray/black mix, not pure black. The architectural shingles give it a lot more dimension. We're really happy with it.
And guess who installed it?
My Dad! He comes highly recommended.
Right now, it is full speed ahead on the bathroom. So far Ben has laid the Durock, installed the new tub (it turned out to be cheaper than re-surfacing the old pink one), and built the shower niches.
We picked out tile (12×12 marble from Home Depot), toilet and ordered the vanity from Home Decorators. And the electrician is coming Monday to wire the room for can lights and sconces.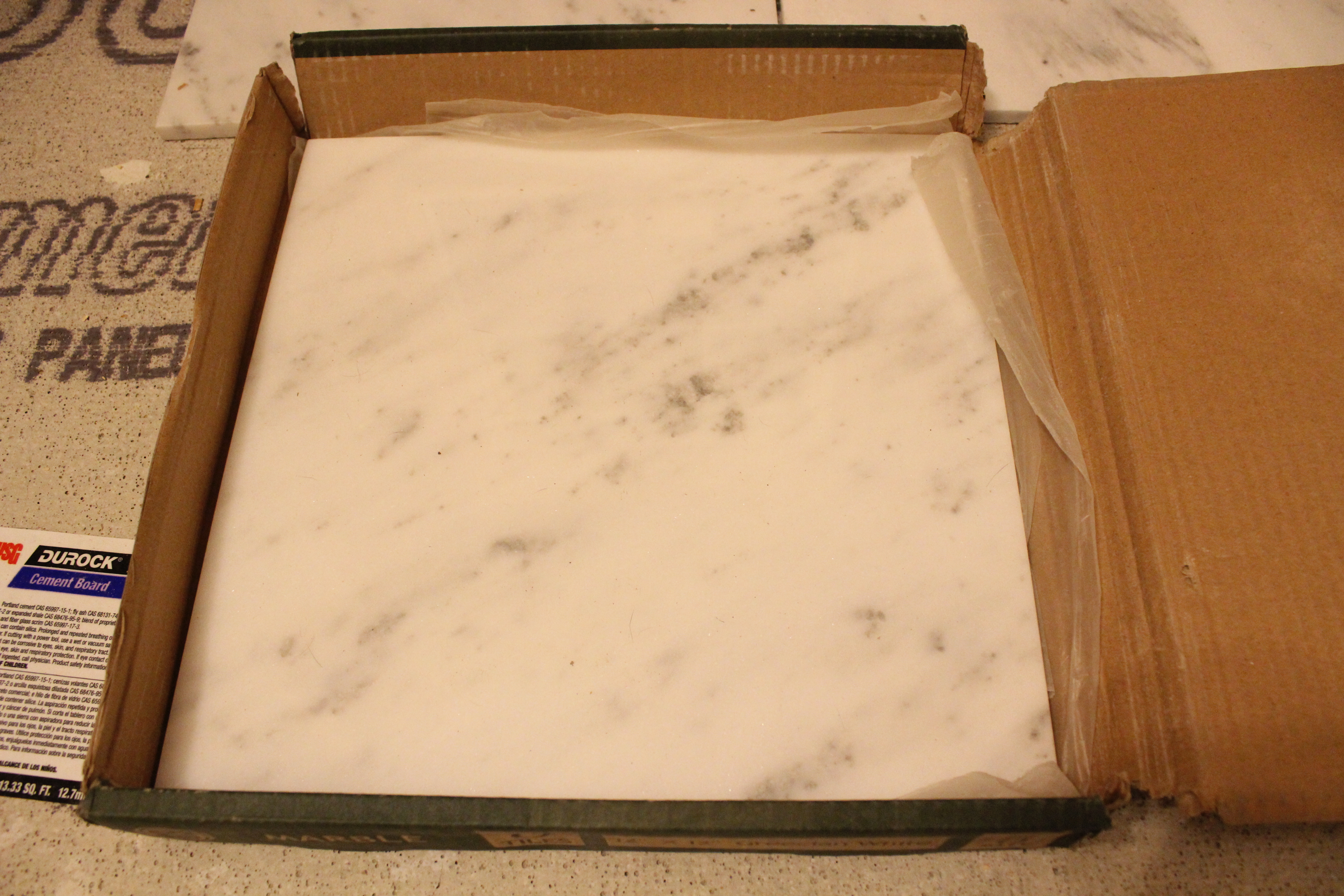 Stay tuned for bathroom updates, plus we finally have the doors in upstairs. Photos to come.