Pretty much right from the beginning we knew we wanted to take out the window in our dining room and add French doors. This way we'd be able to walk out right to the pool from the main living area. Now that they are in, it feels like it was always supposed to be this way.
Here's a before shot of the aformentioned window.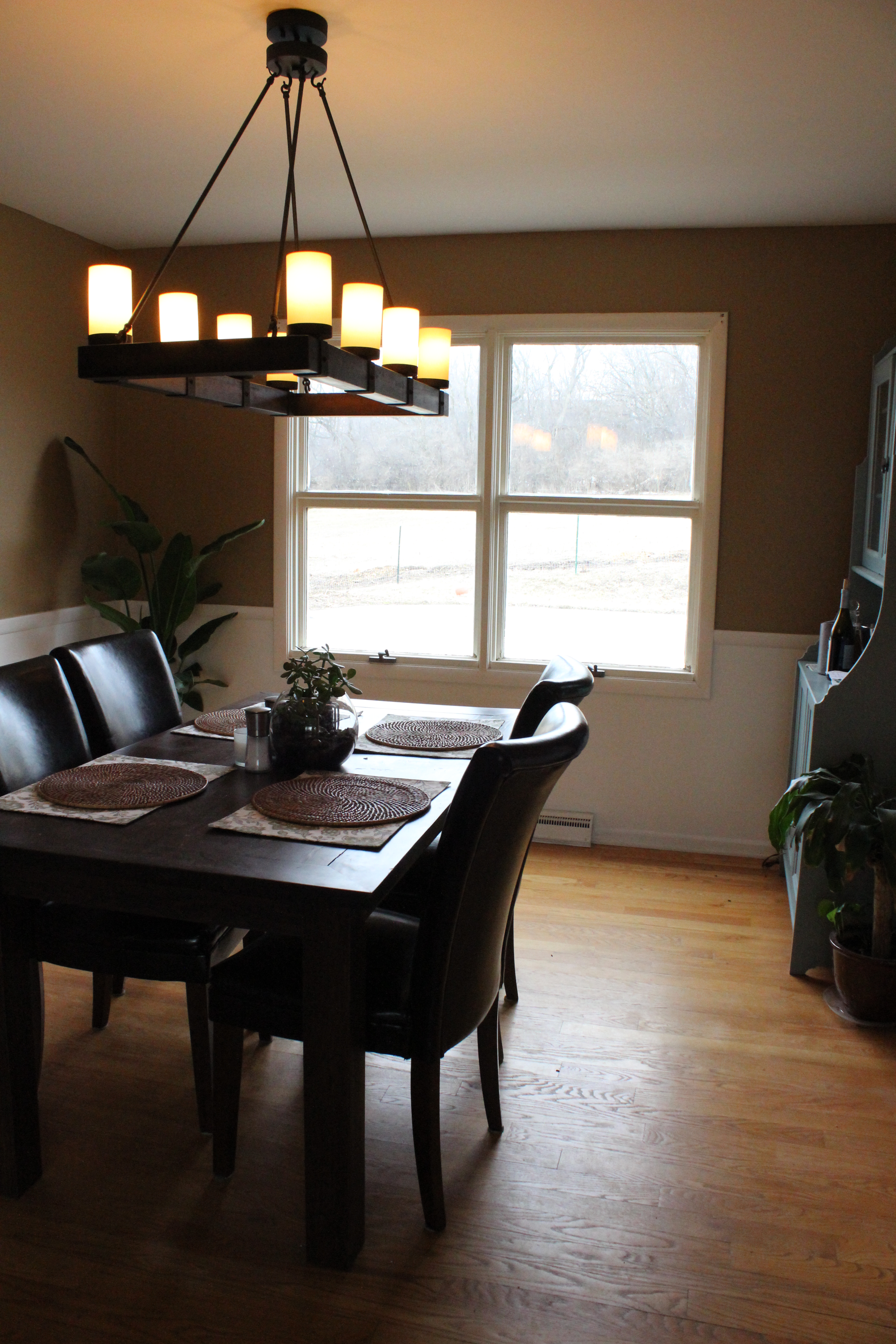 Here's Ben and my brother Josh working on the doors. Josh helped us out while he was home on spring break from college a couple weeks ago (thanks bro!).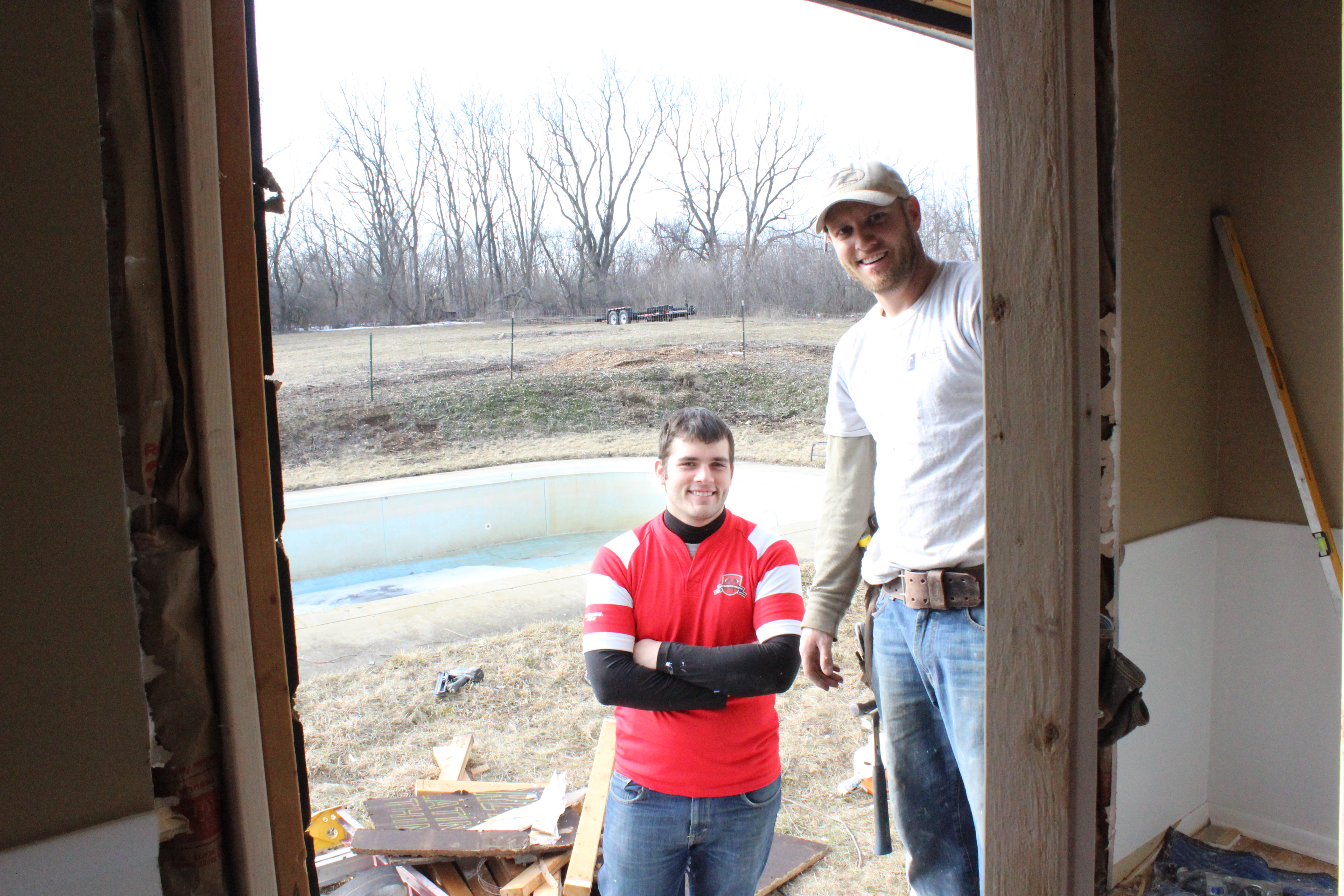 And here is how the room is looking now. It makes a huge difference!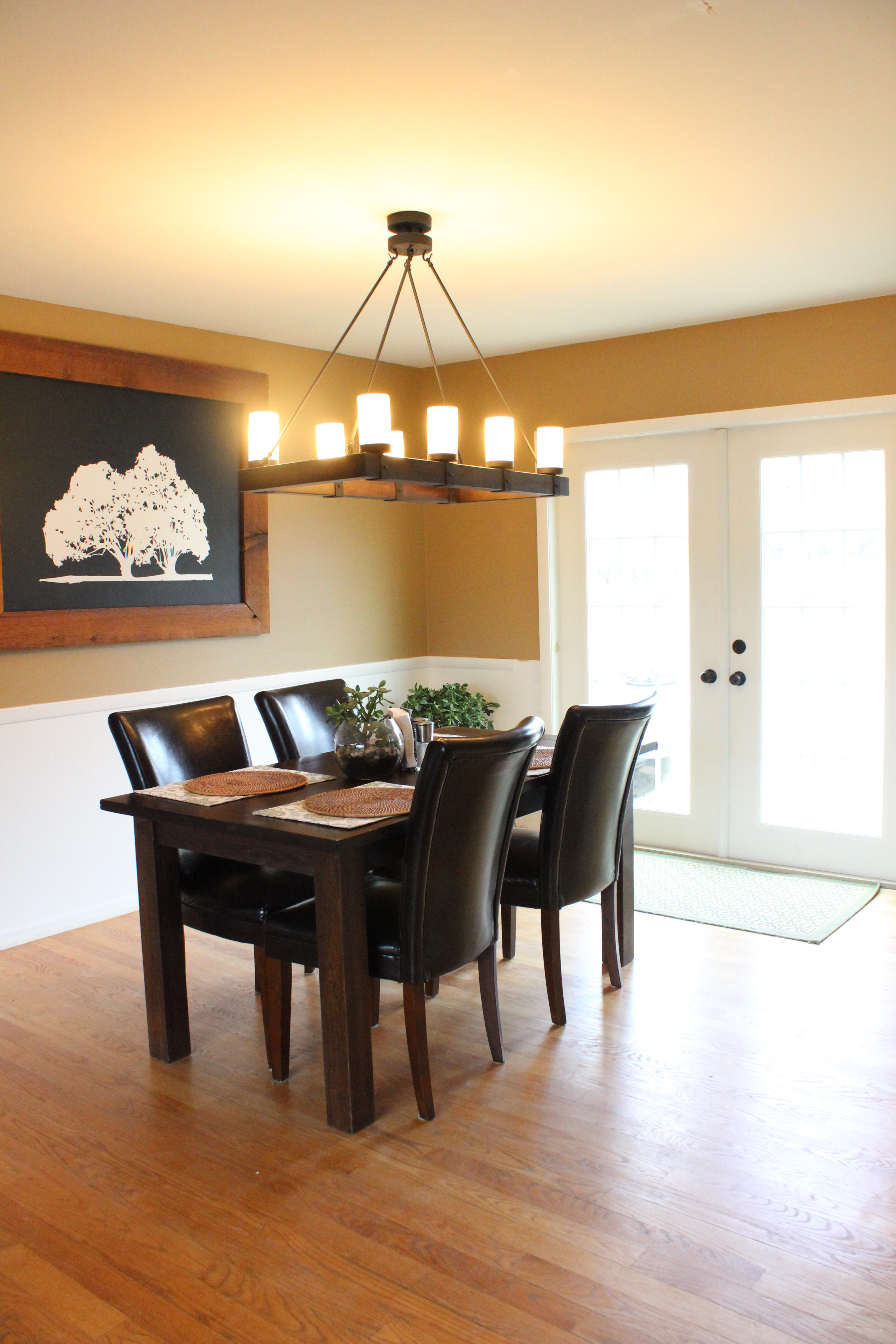 The doors let in a ton more light and it is so convenient to walk right outside from here. We use them constantly.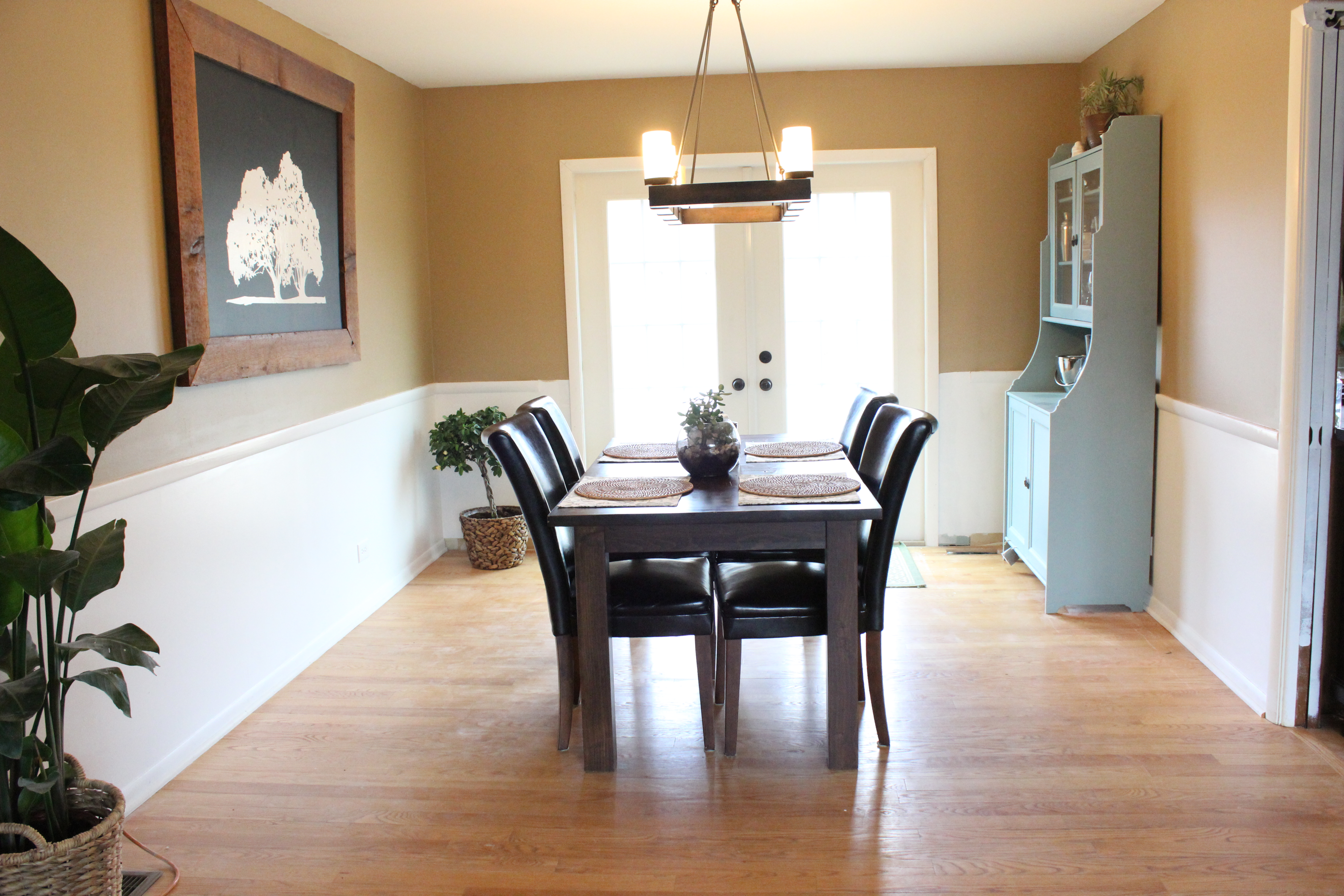 My apologies it's really difficult to take good photos of windows and doors from indoors. Tips welcome.
What's really neat is that you can open just one, or both of the doors at the same time.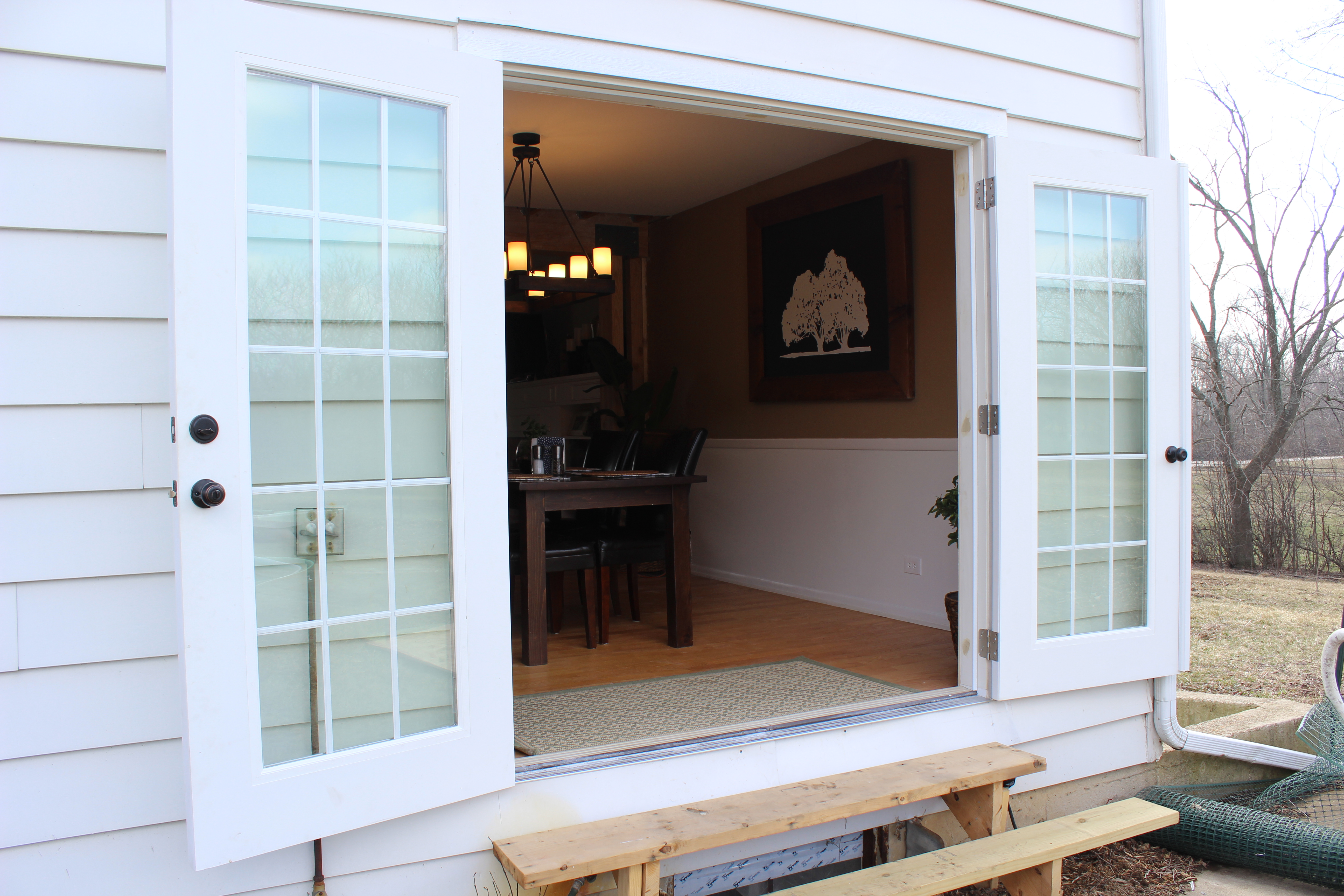 Of course those stairs are temporary and it will lead out to our future patio and deck.
Here's a shot of the window from the outside before.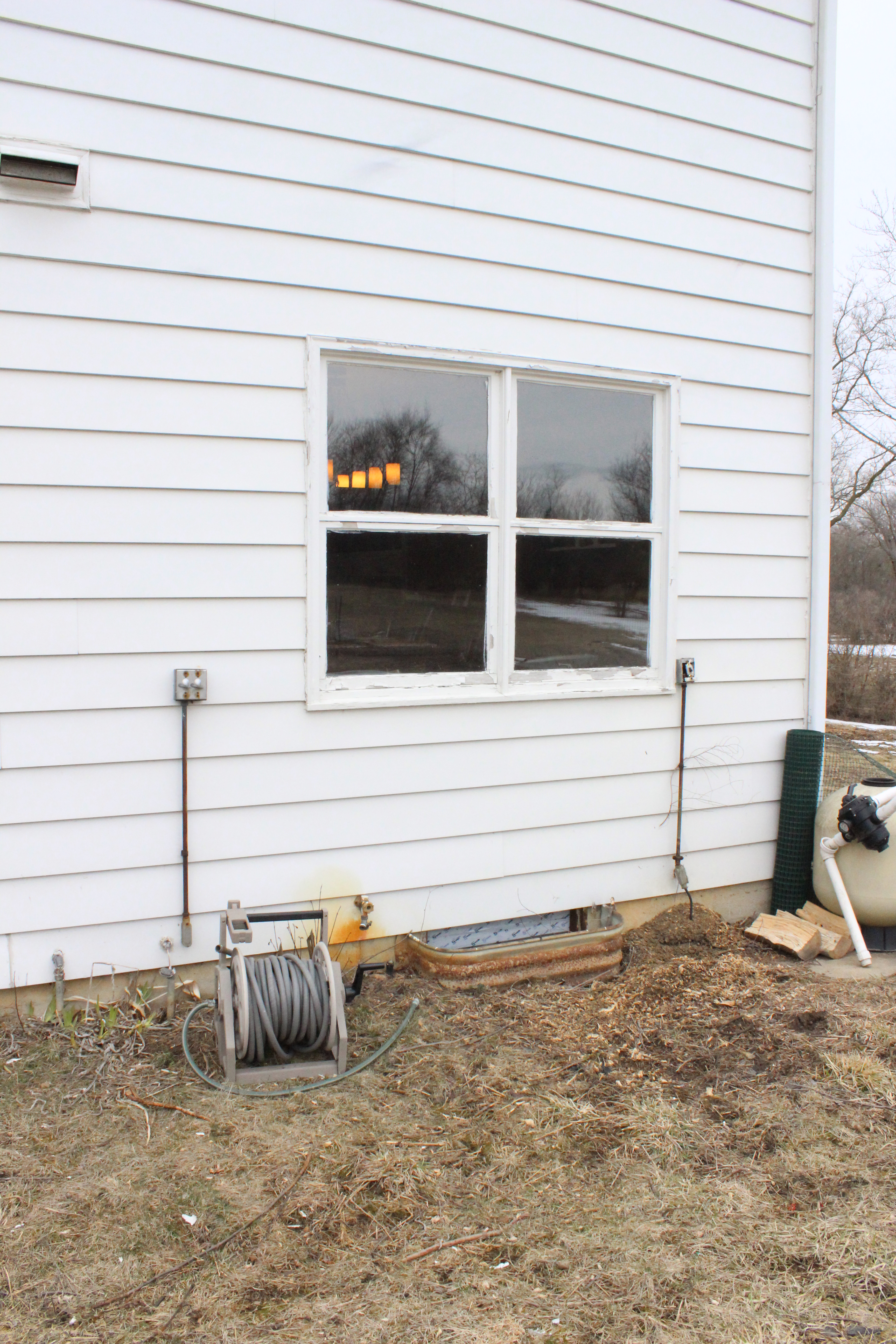 And now.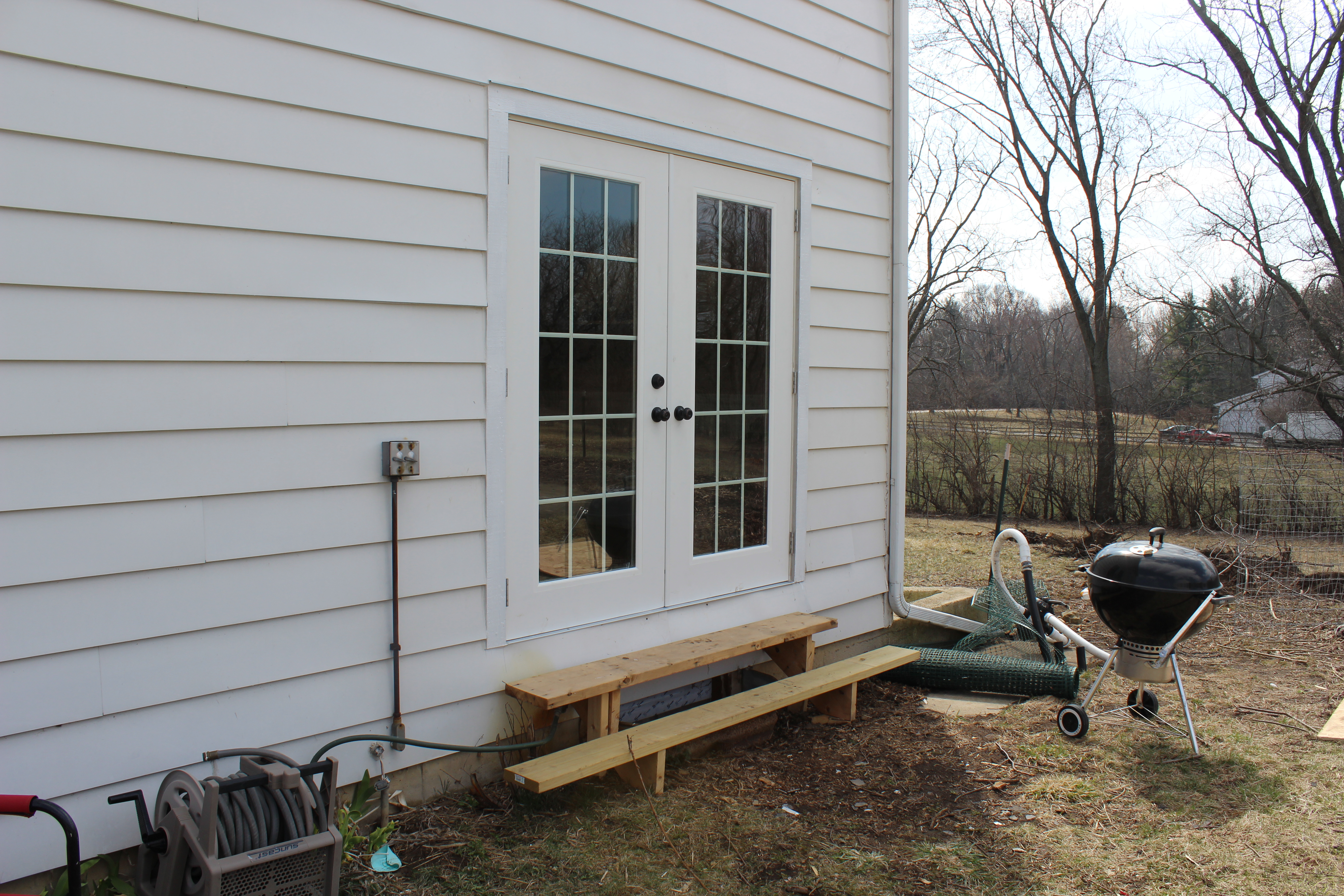 The doors came from Home Depot by a brand called Feather River. They were only about $400 without hardware and we just added 2 oil rubbed bronze doorknobs and a deadbolt. Not bad since we were quoted up to $3,600 for them.
Gotta love when an upgrade is equal parts form and function!