The exterior of our house is now gray! Amherst Gray by Benjamin Moore to be exact.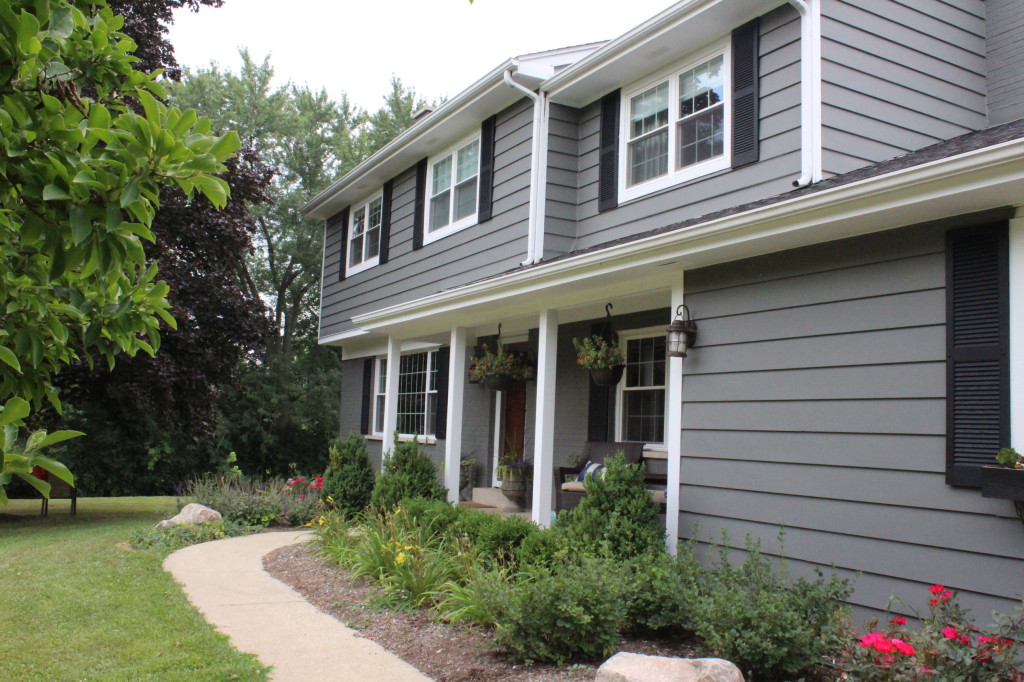 It is truly amazing what a little bit of paint can do. The siding looks brand new.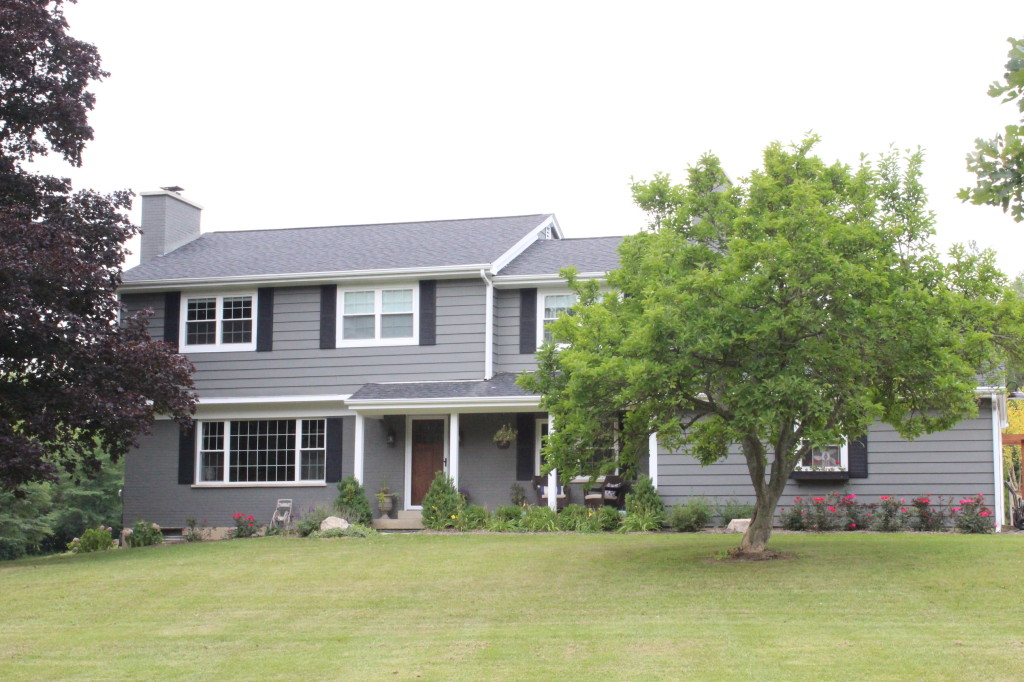 Such a change from when we moved in almost two years ago now.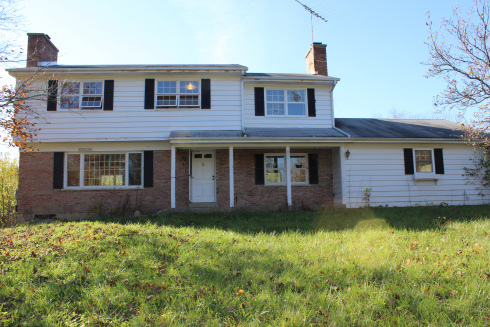 Doesn't even look like the same house does it?
We were debating whether to paint the exterior this summer, but when we got an amazing deal from one of Ben's sub-contractors to paint the whole thing, we went for it. One guy sprayed almost the entire house in one day!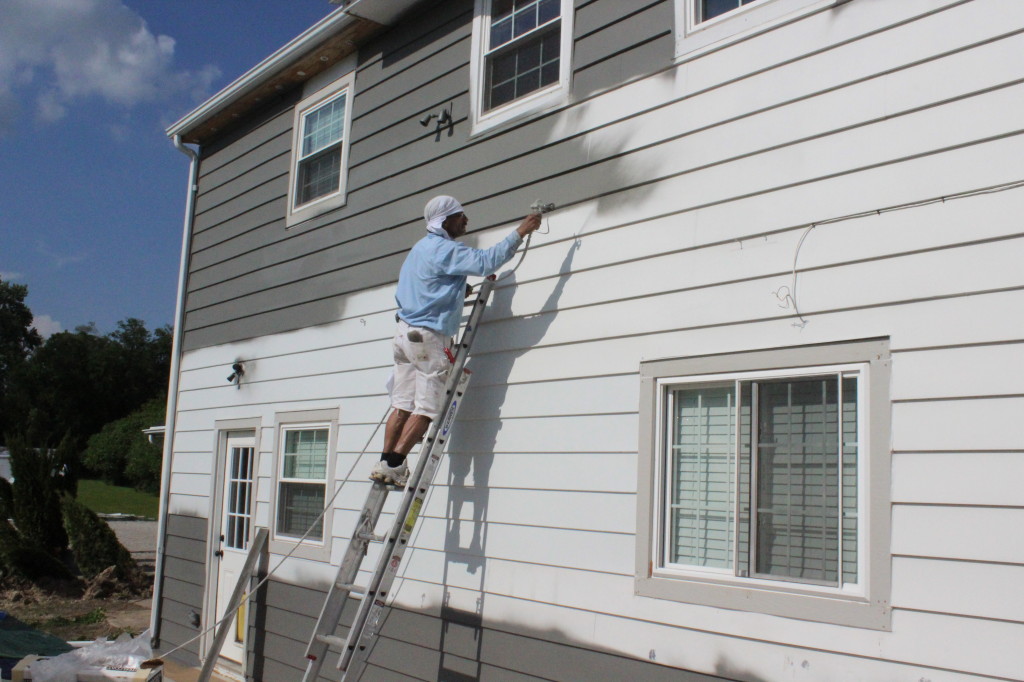 We were a little nervous about painting over the brick, but think it looks so nice and charming now. The copper lantern-style sconces are from Home Depot here.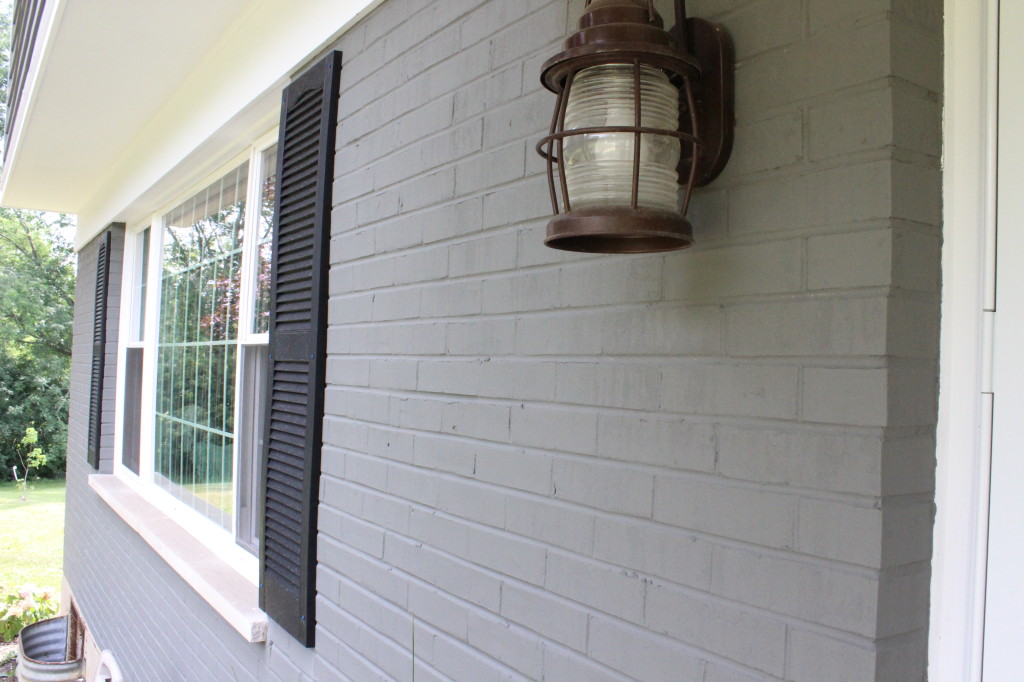 Ben also hung new black shutters that we got on sale at Home Depot last year for $7/pair.
The garage door and all the trim went bright white. We also hung a new barn-style light over the garage door. It is this one from Lighting Direct.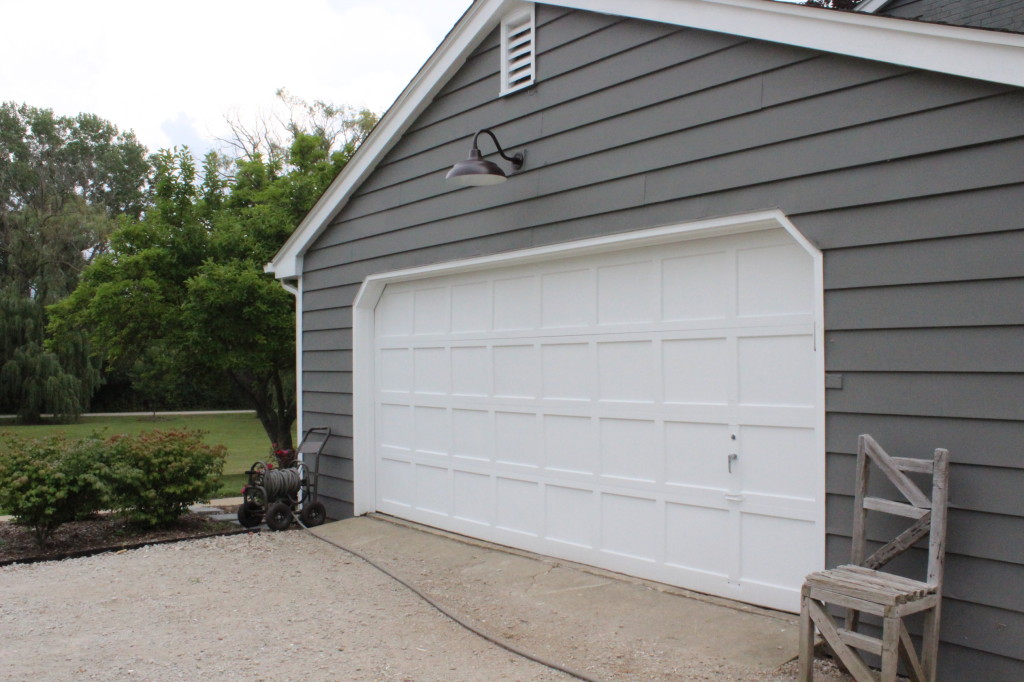 Off to the side of the garage we planted a row of emerald green arborvitaes and the arbor we got married under (which Ben of course built). It creates a nice separation between the pool area and the driveway and rest of the property.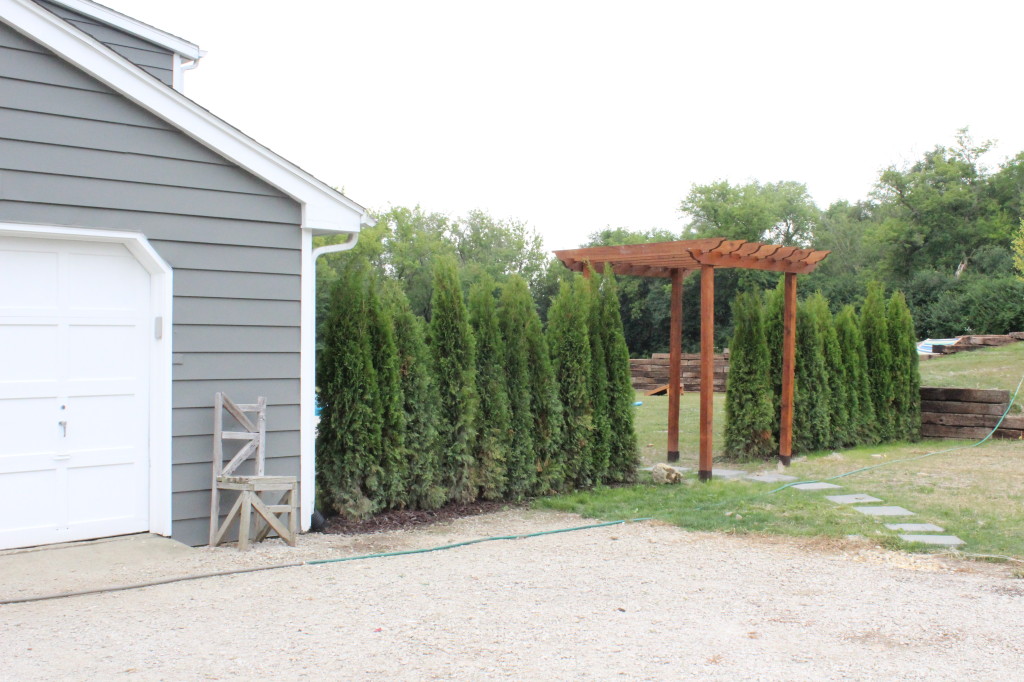 Here it is from the other side. We also laid some bluestone pavers as a walkway. The grass is slowly filling in.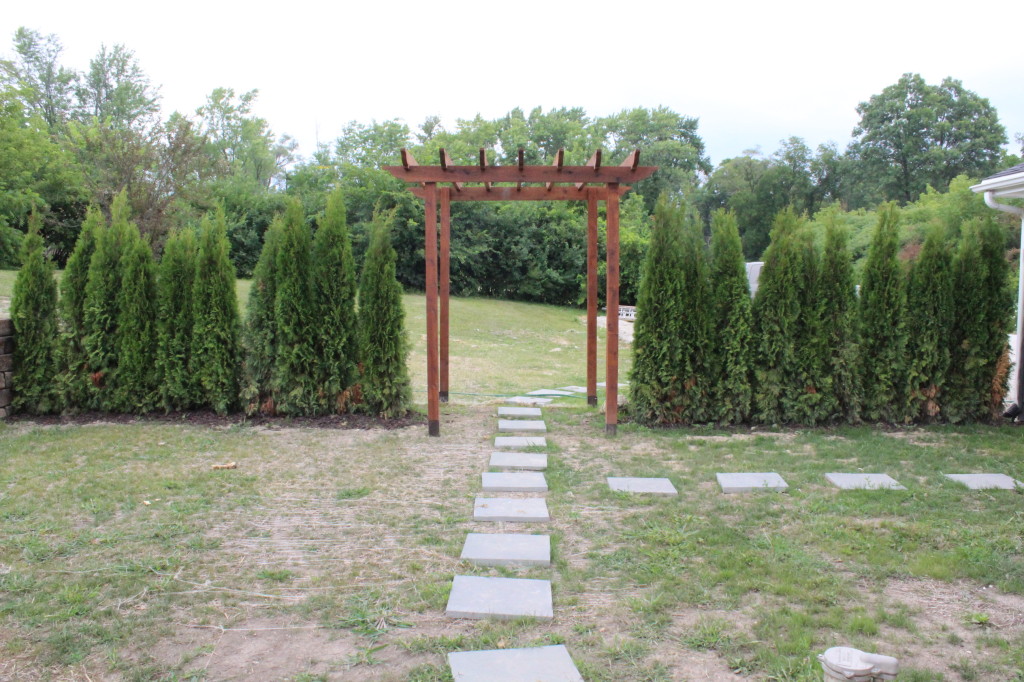 Ben is in the process of building a big pergola onto the back of the house so I'll wait to show you the back until that is done. Very exciting things happening!