The outdoor transformations keep on coming this year; we now have a new driveway!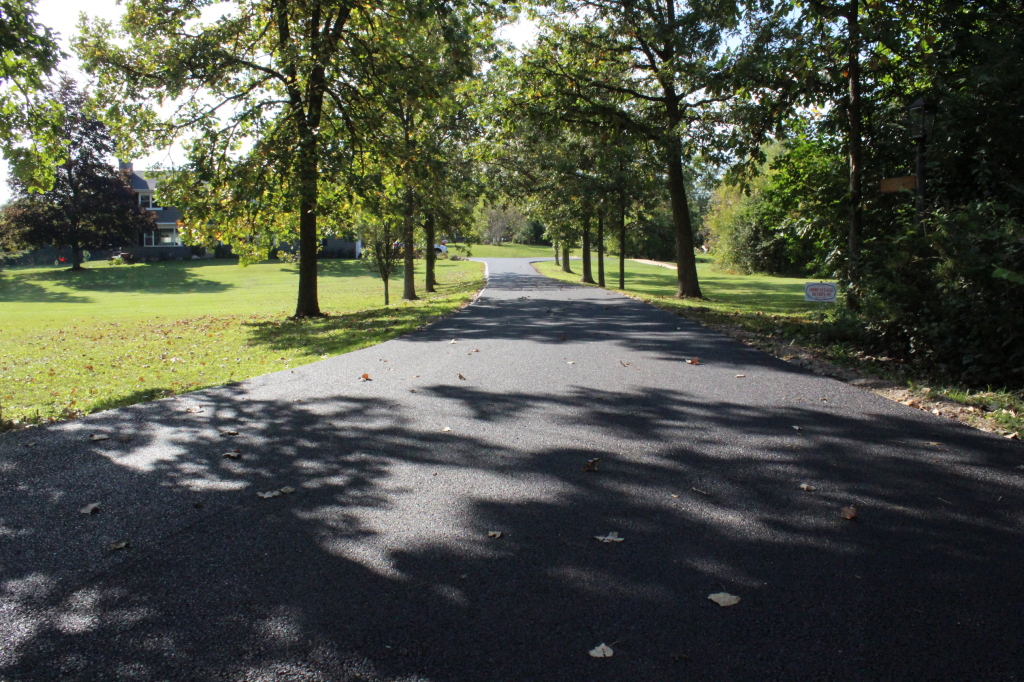 I say it was a surprise because we weren't planning on getting this done until next year, knowing we would want a nice surface for Kate to play on/ride bikes/use chalk, etc. Ben already had a quote priced out with his normal guy, but then we noticed our neighbor was getting their driveway done. Out of curiosity he walked over there to ask if they would cut us a deal on ours since they already had all the guys and machinery there. When they said yes, and they could do it for less than $2/square foot, we had to pull the trigger. Since they were already there, they started that same afternoon and were 100% finished the next day!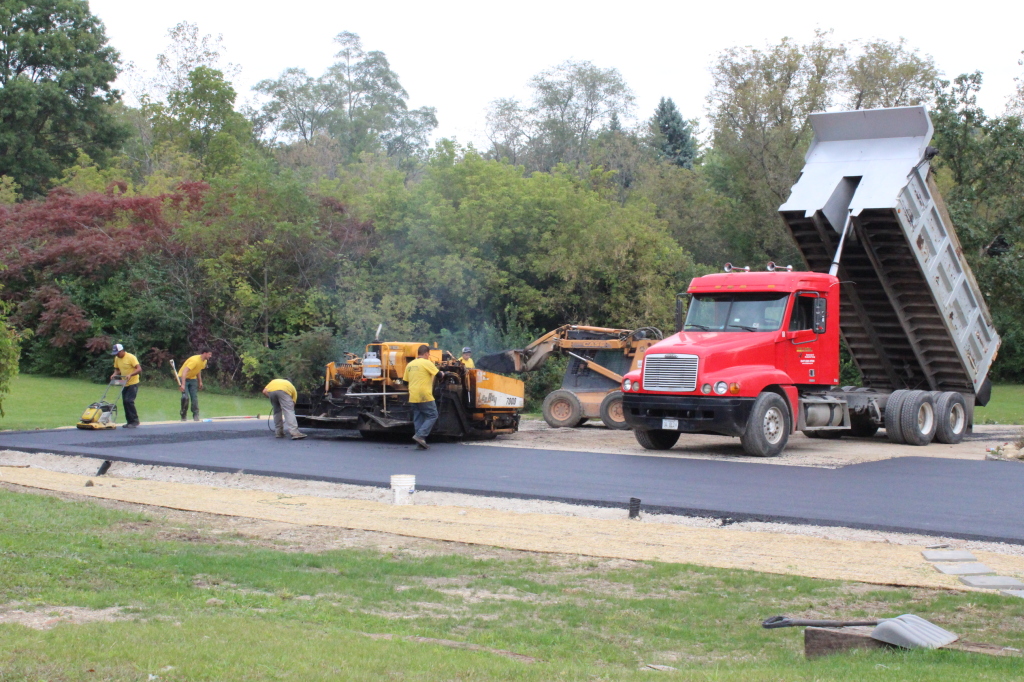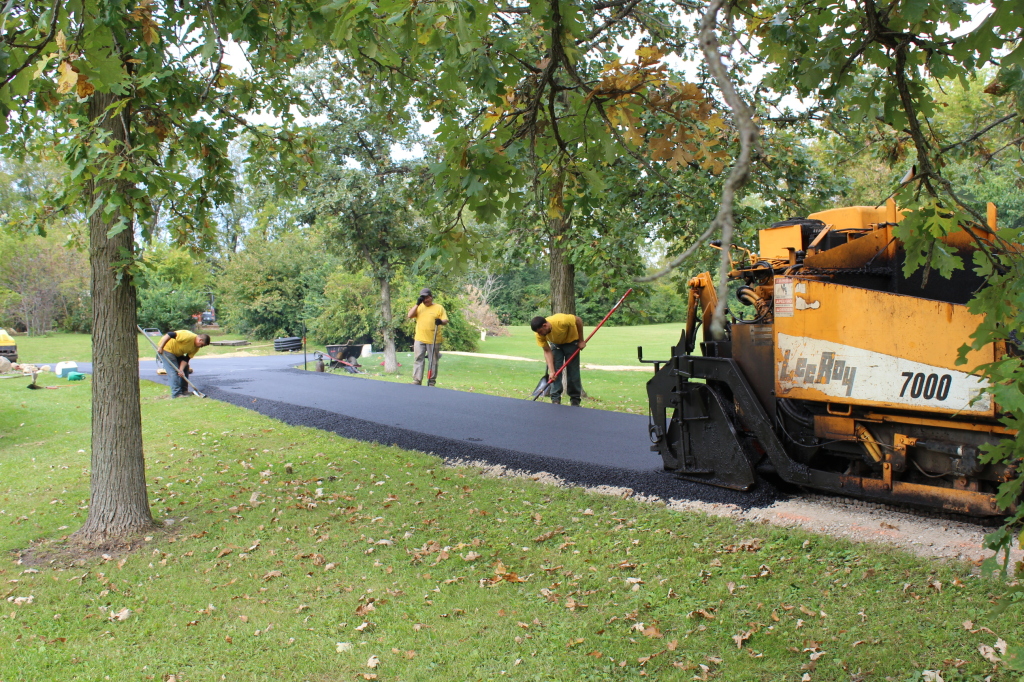 We love how much tidier the place is without the gravel. And Kate has already gotten to enjoy it, taking rides in her wagon.
Here are a few before and afters:
There is a ton of parking space. Here is the before/after view from the garage.
We love being able to run out to the car or onto the driveway without shoes on now.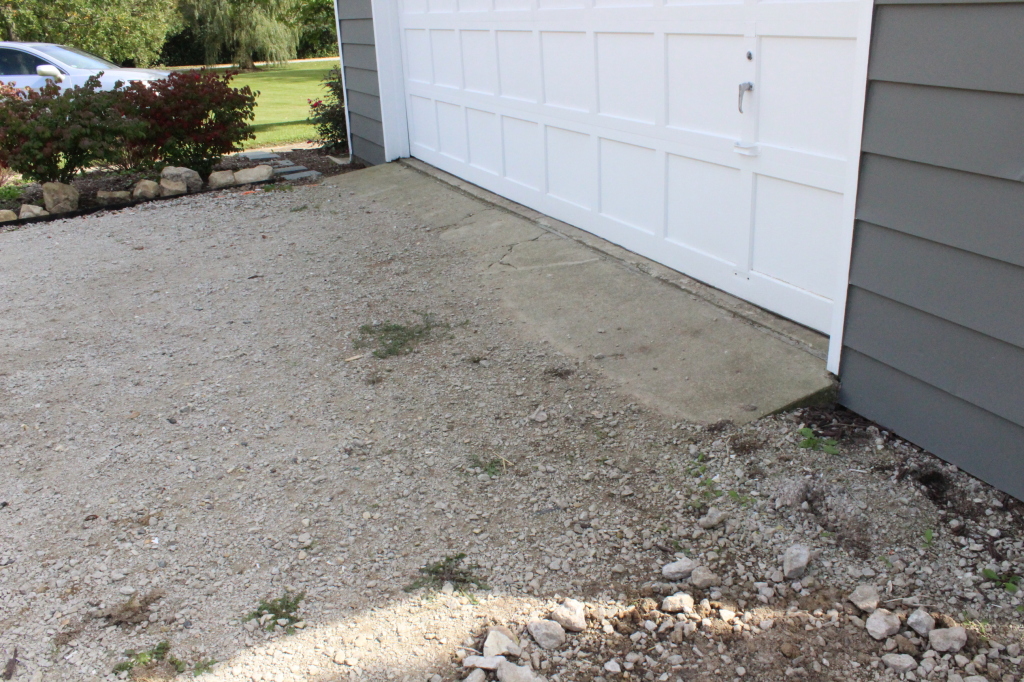 Here is the before/after view toward the street.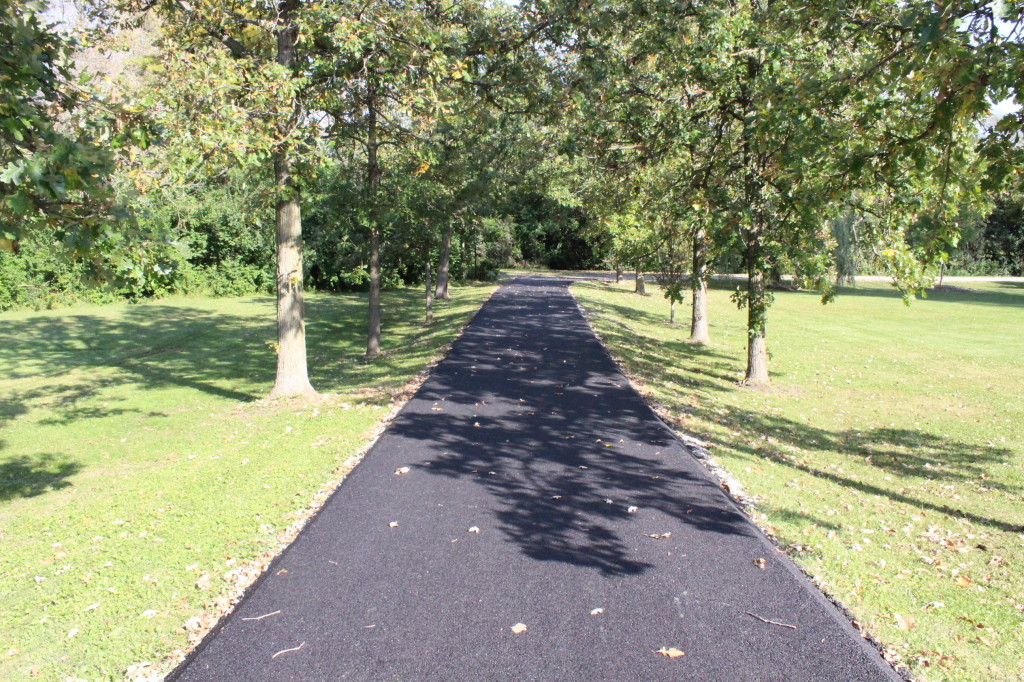 It feels a like a park!
And lastly here is the before/after view toward the house from the street.