Lots of progress and planning has been made on our future Master Bath over the last couple of months and now we're all set to start tiling! The last time I showed you the room it was looking like this: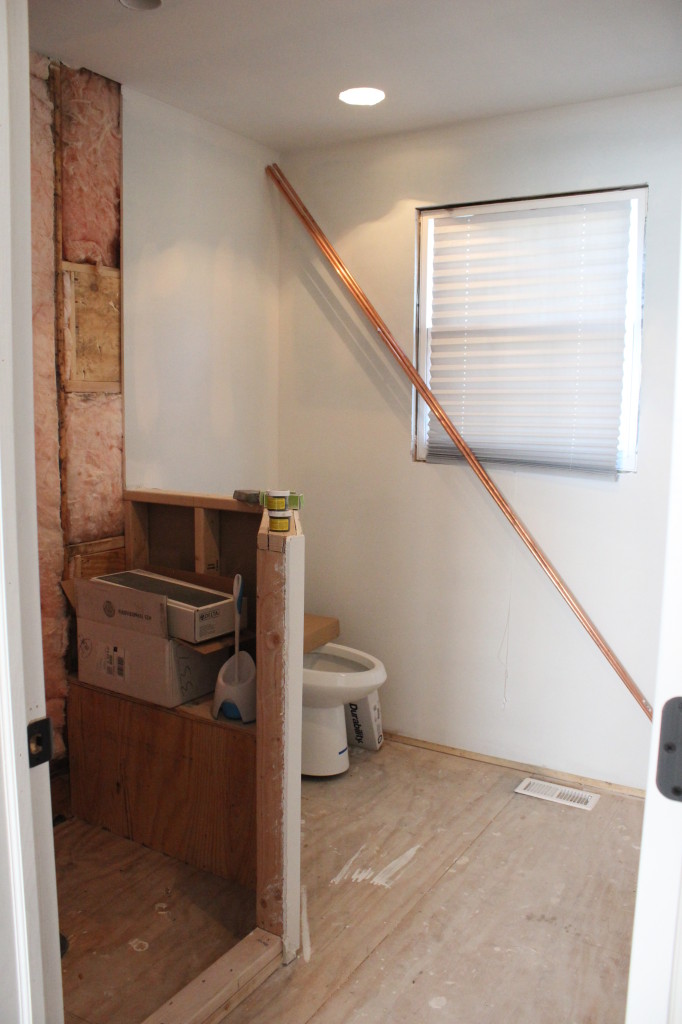 And now: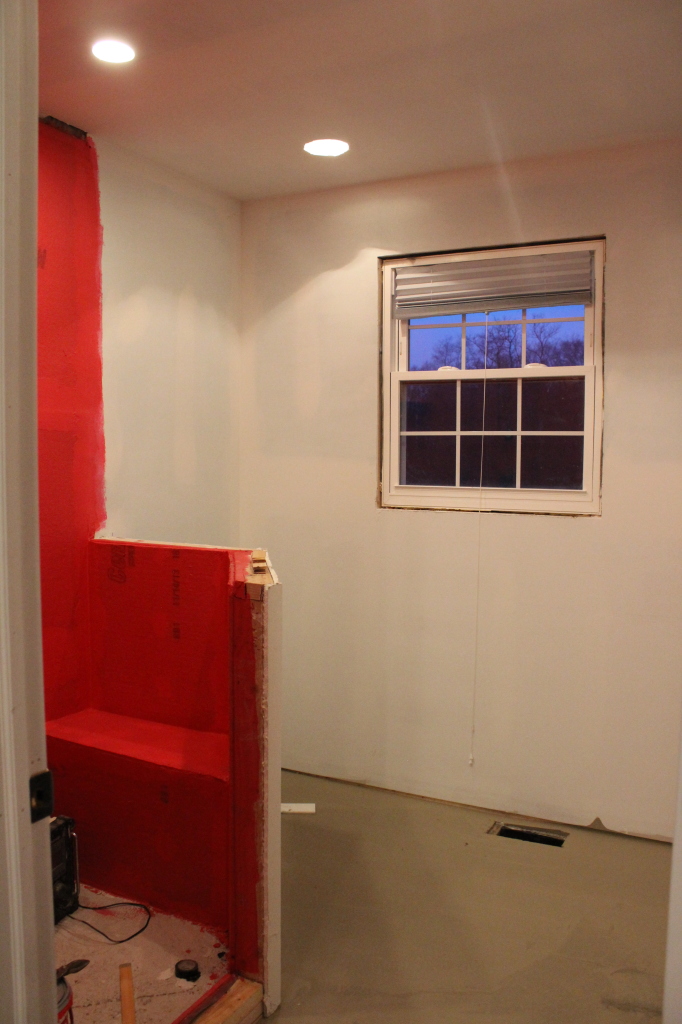 Ok it doesn't look like much, but Ben laid all the Durock cement board on the floor and shower walls, laid the underfloor heating, poured the shower base, waterproofed the shower walls with RedGard, and poured self leveling underlayment on the floors.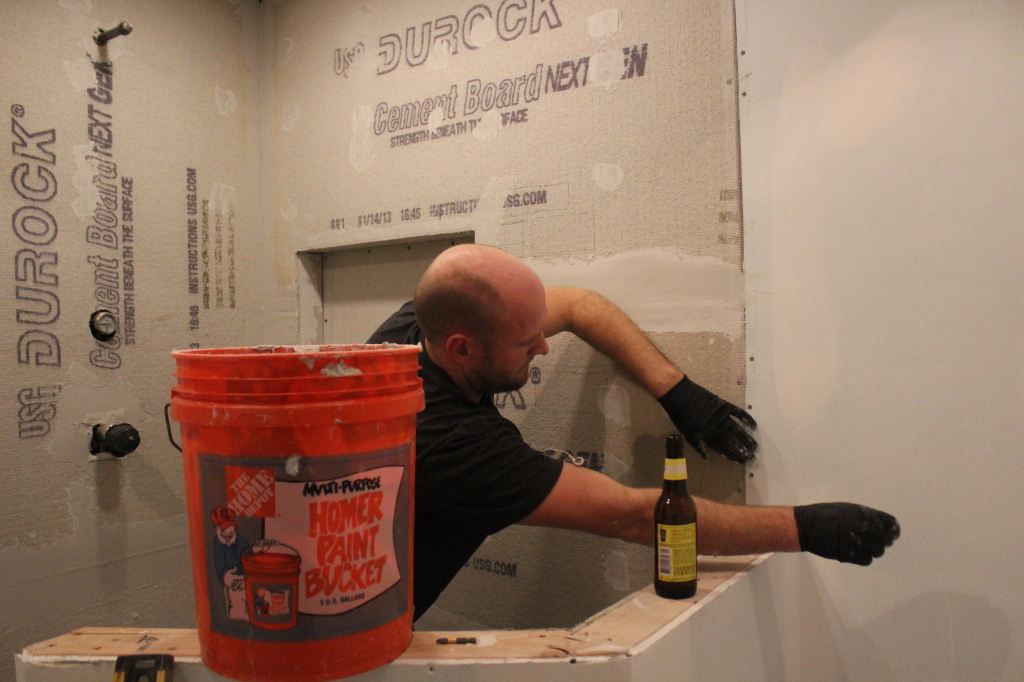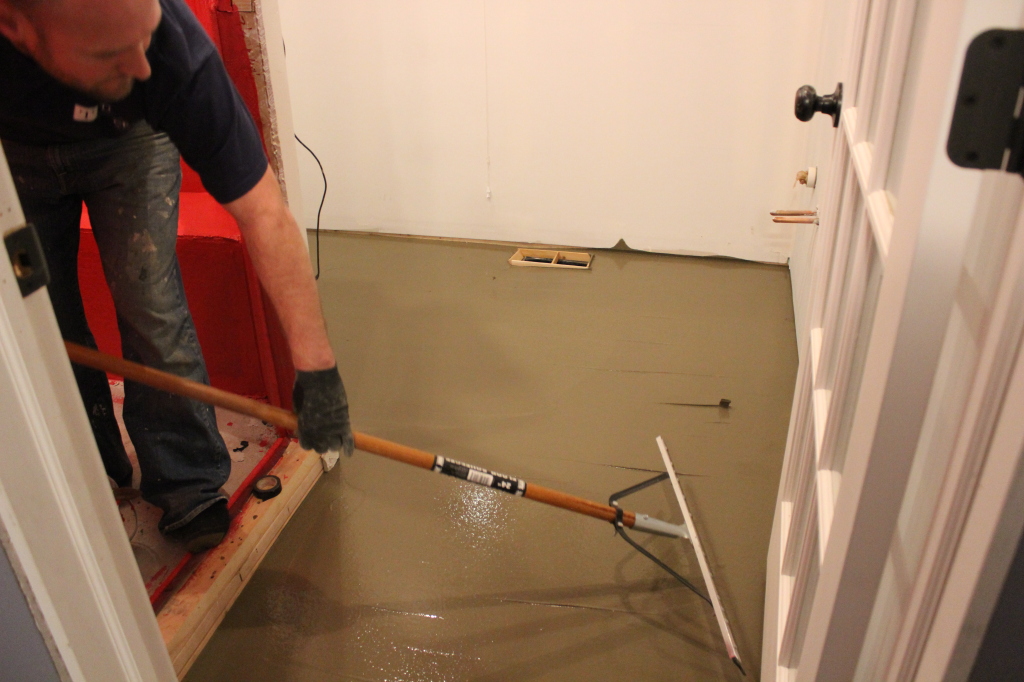 We also purchased a vanity and all the tile. The vanity is the Cranbury by Home Decorators from Home Depot.
All the tile is Carrera Marble and was purchased from The Tile Shop and Floor & Decor. Here's a peek at it: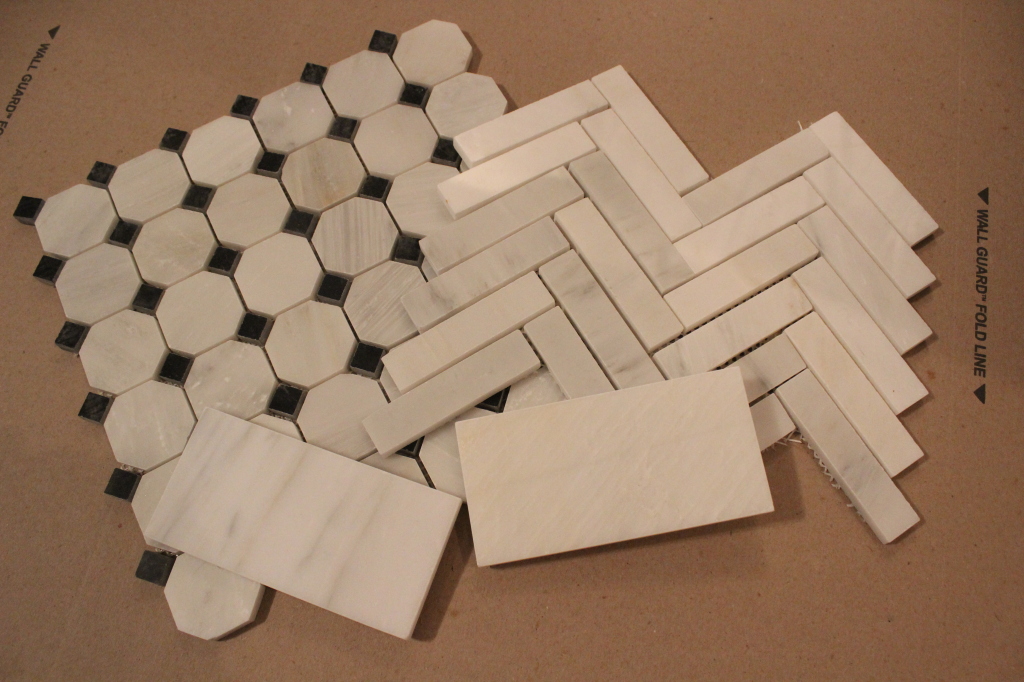 Our original goal was to be in the new Master by the end of the year. That might be a little overzealous at this point, but it should be pretty close.