We showed you back in December here where we bought a new-to-us 1920's front door from a salvage yard in Rockford.
It was beautiful but needed a little work. We had to chop off the bottom of it to fit our opening, move the handle to the other side, fill holes and sand it all.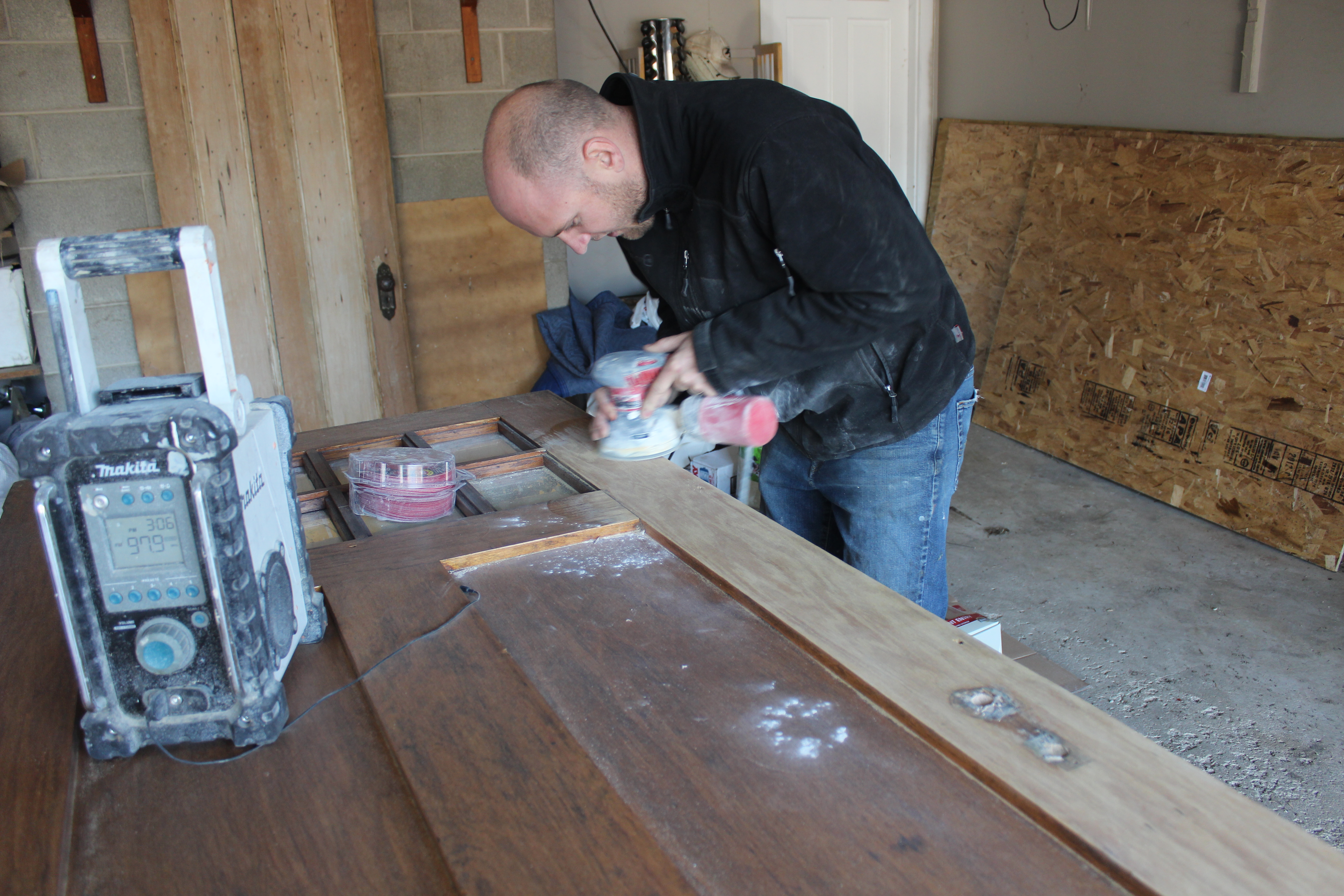 Then we had to decide on a color to stain it. At first we thought to go a nice dark brown, but after we did a sample realized it would blend in too much with the hardwood floors (once they are finished to match upstairs). We decided on a cedar color.
Before I show the new door, here's a look at the old one.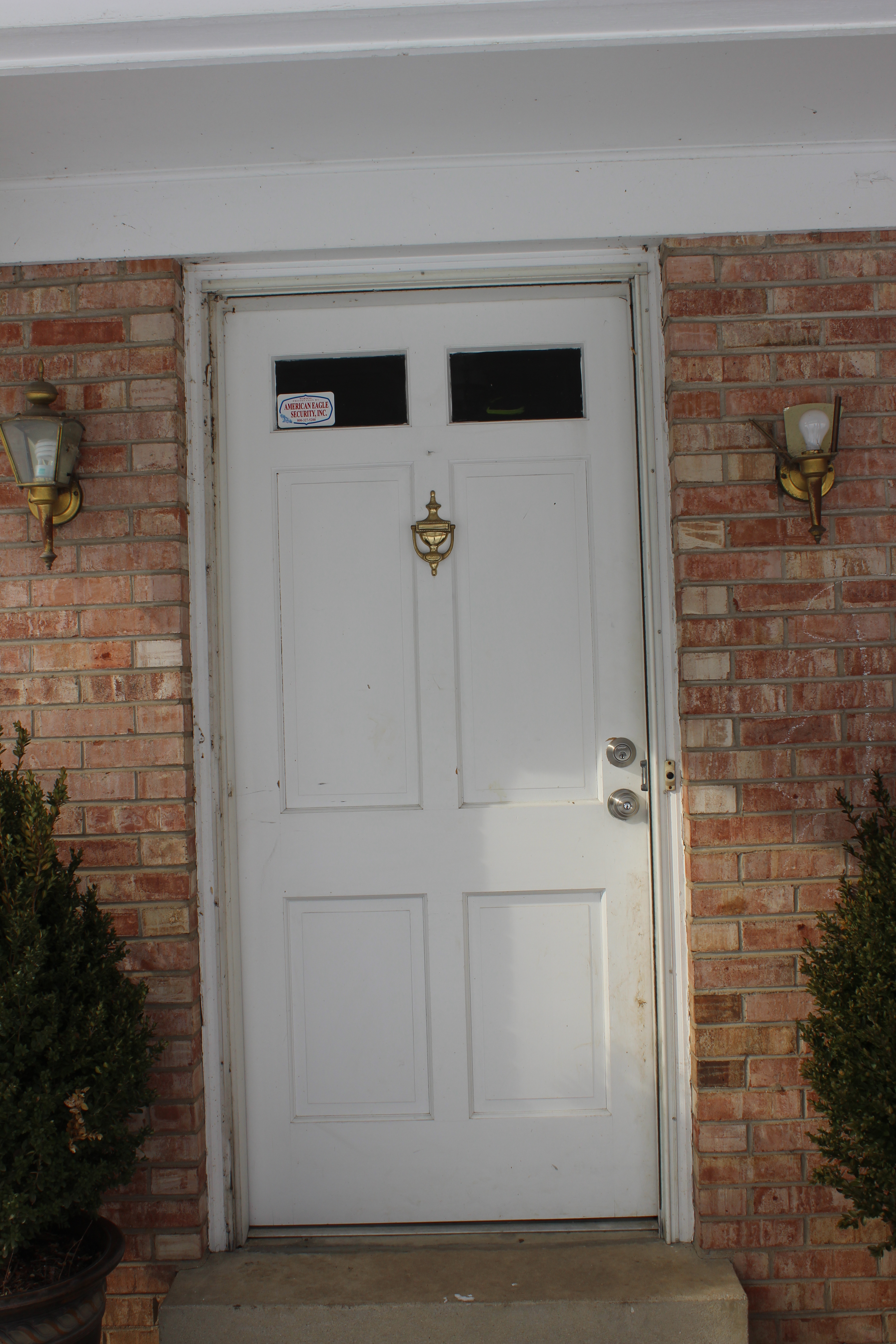 And here it is now: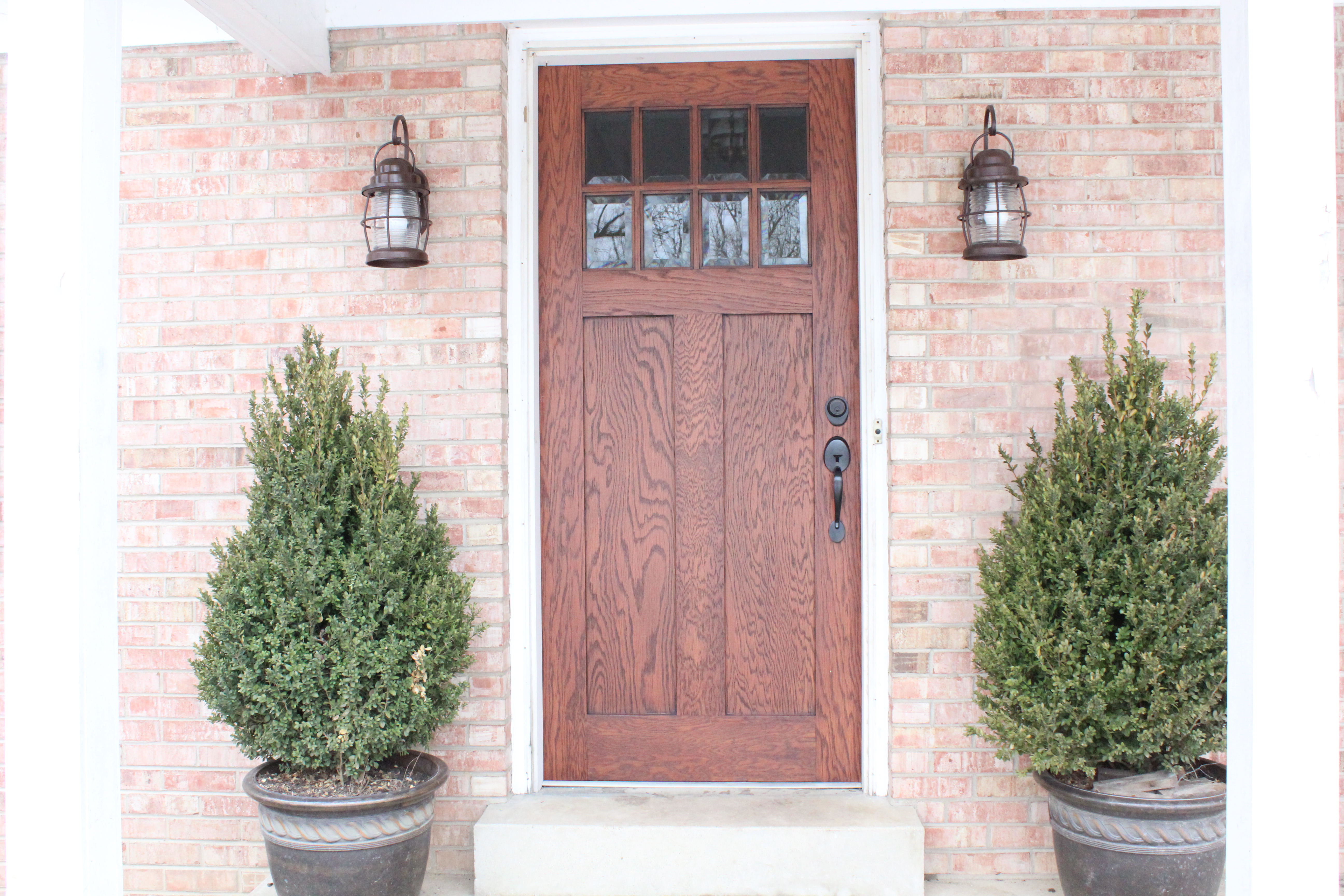 Amazing right? We are in love. It lets in the perfect amount of light and has so much charm including beveled glass which is rare these days.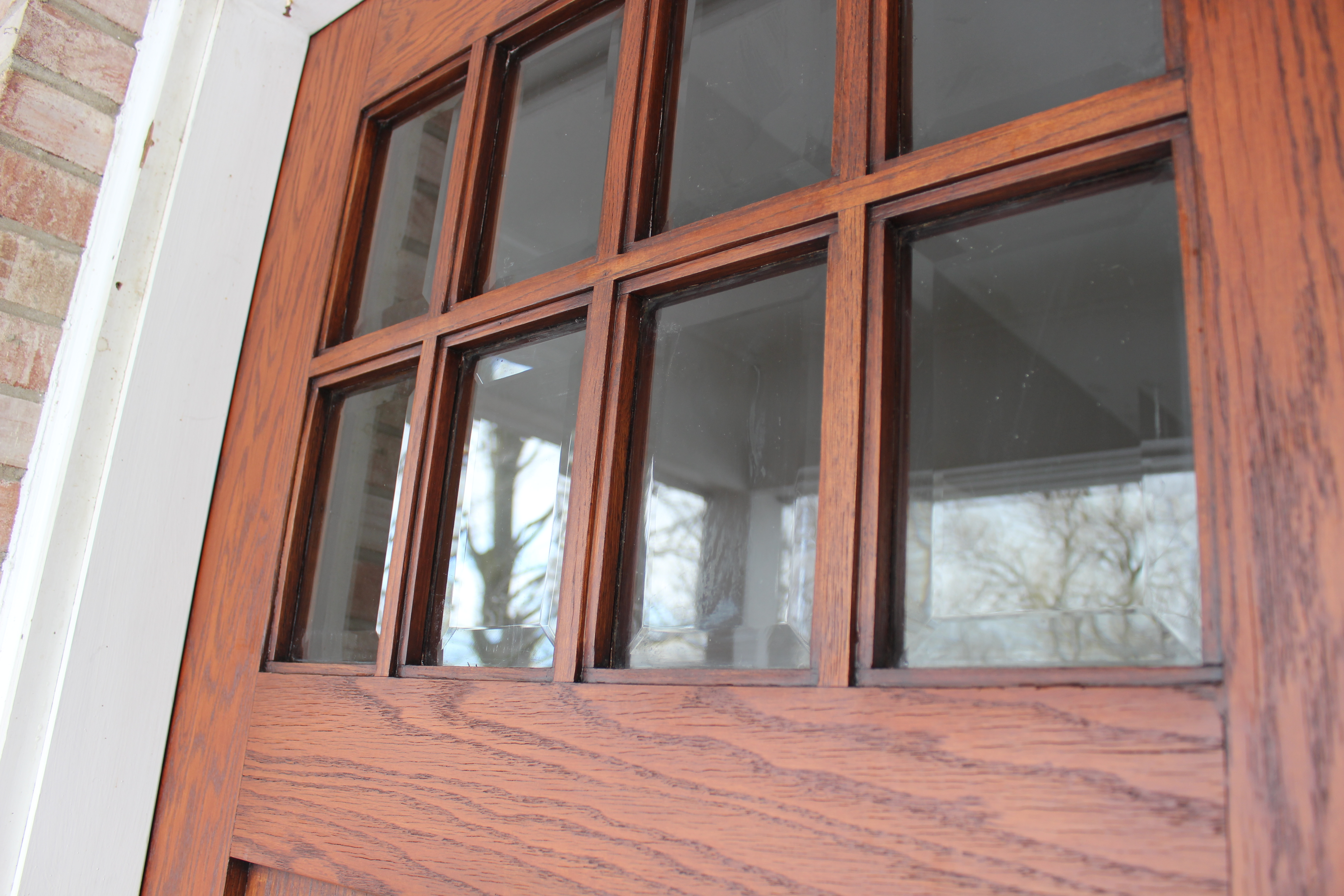 We added new oil rubbed bronze hardware which contrasts well with the cedar color I think.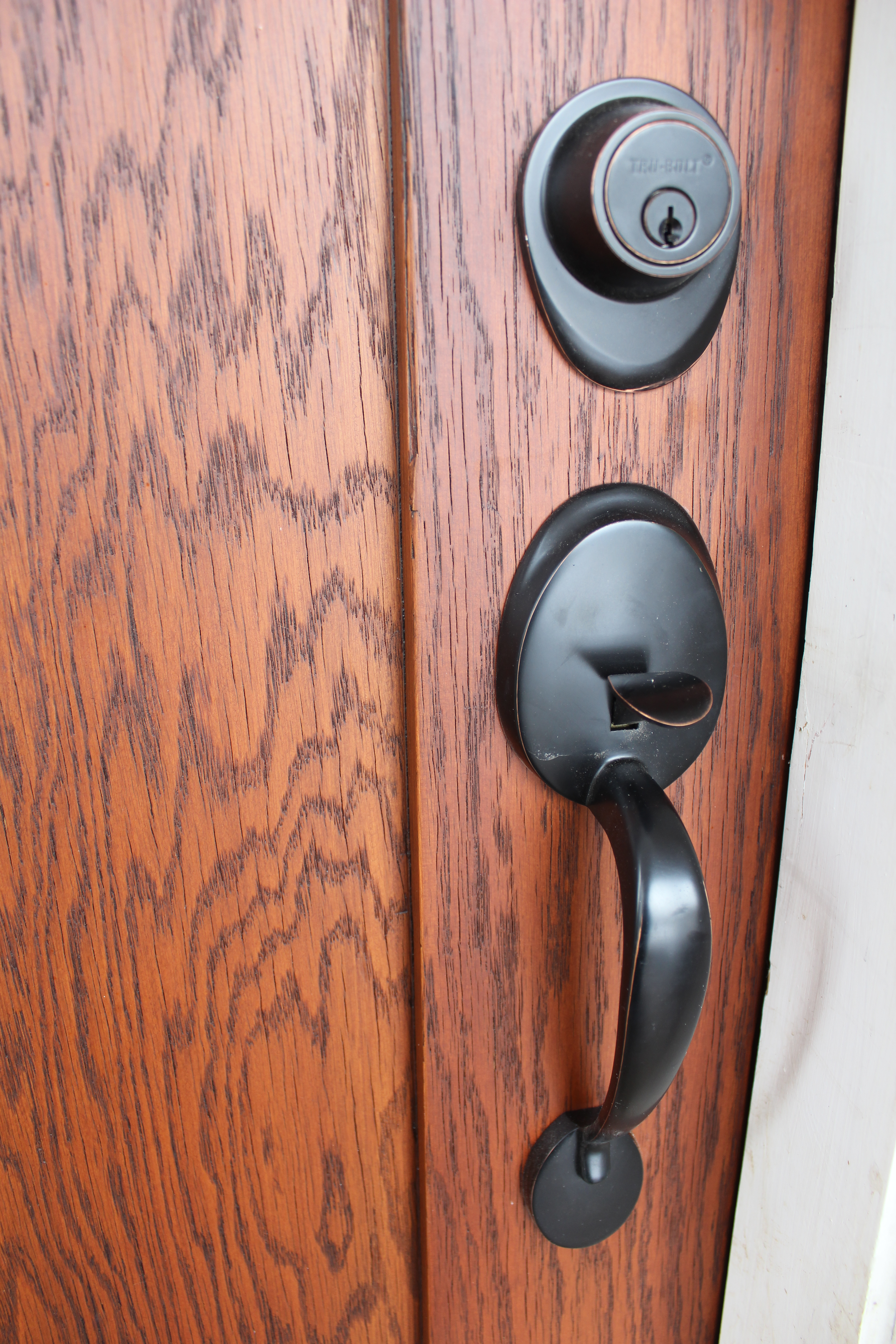 With the fancy new door, we couldn't have gold, broken front porch lights, so we headed to bought these ones from Home Depot that look like old school lanterns. They are by Hampton Bay and were $69/each, which isn't bad for this look.
Here is what the door looks like from the inside.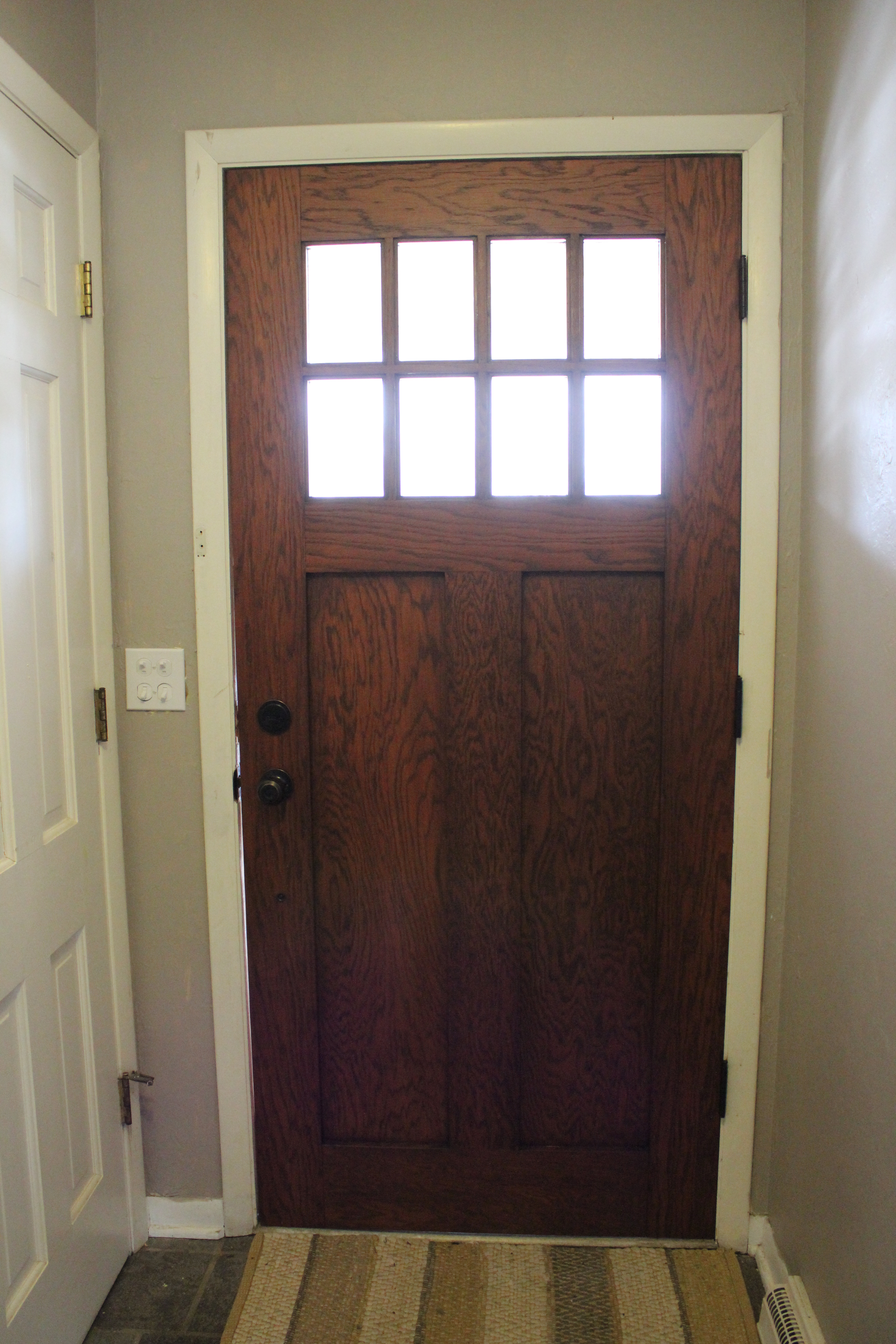 And just for fun here is a side by side.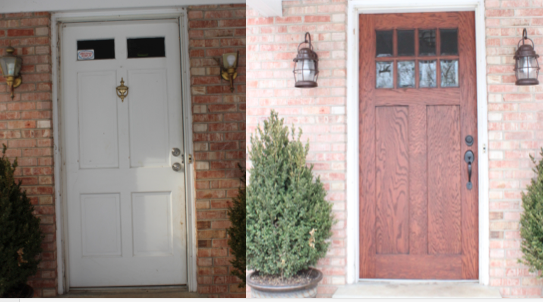 Do you love it as much as we do?