It's been a few weeks since I updated you on the guest bathroom, so here it goes….
When I last left off we had hung drywall, tile backer, installed lights and then put in the underfloor heating.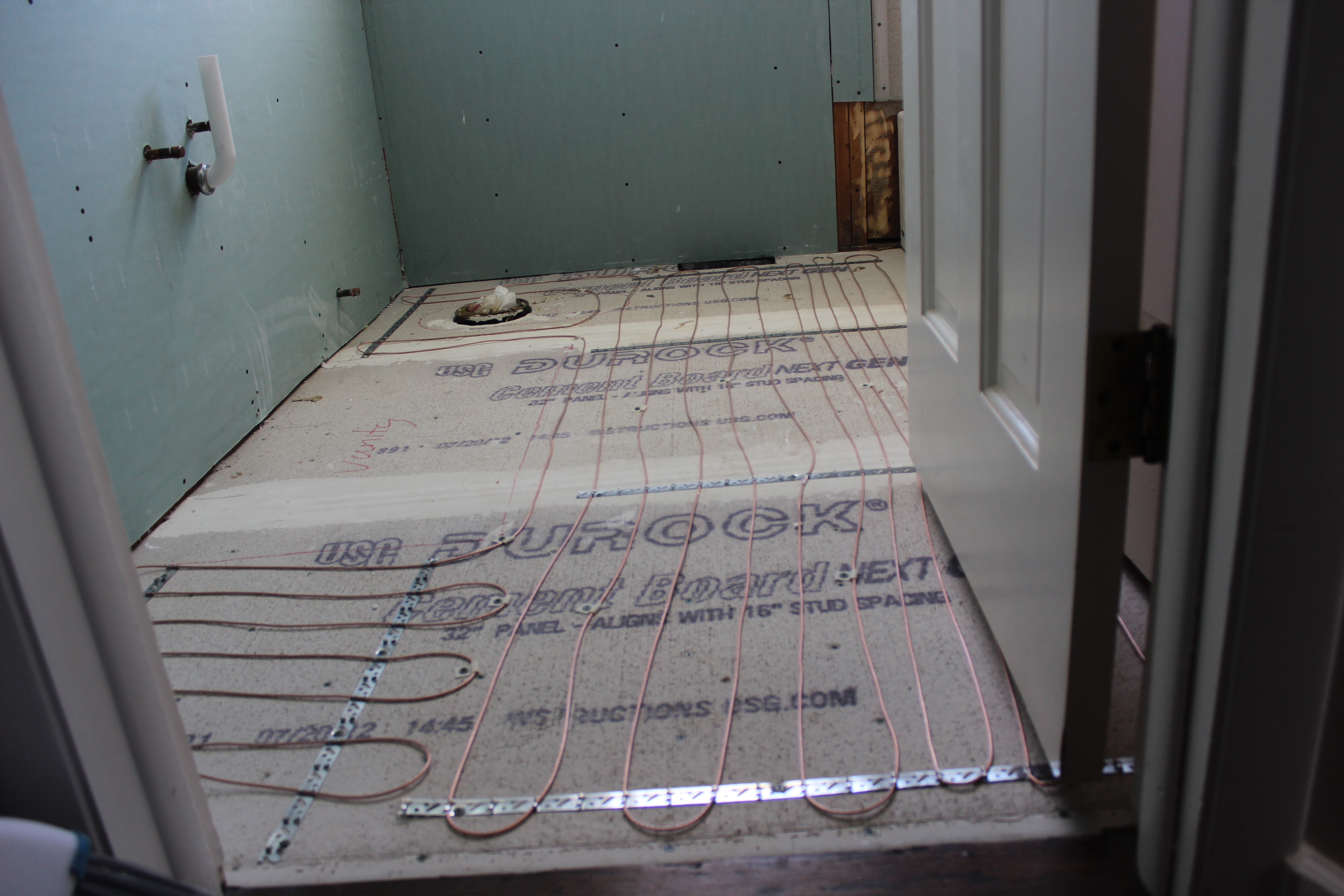 We now have all the tile laid and grouted and the wood wall planks hung, primed and painted.
Here's what things are looking like as of this morning.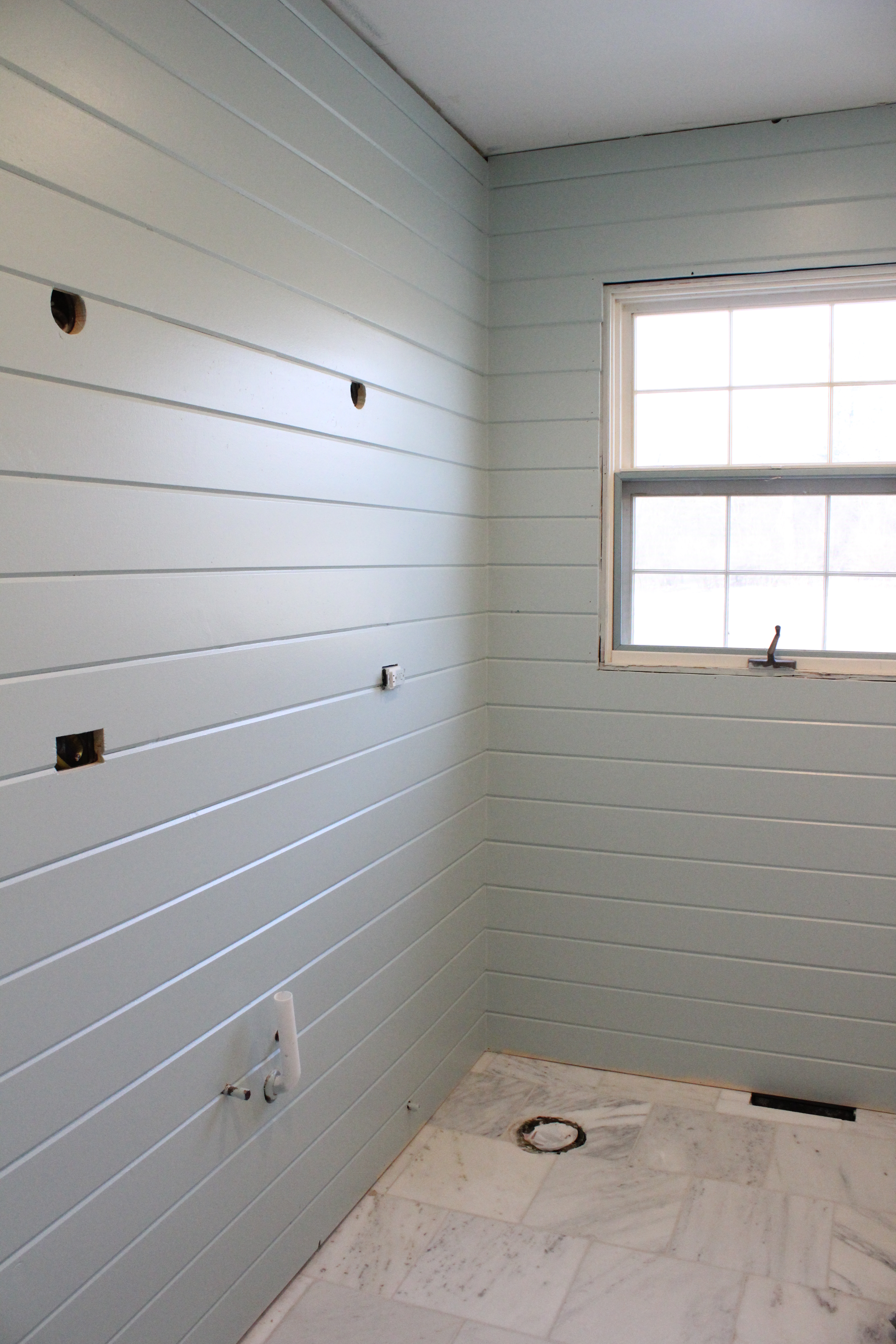 The wall color is Palladian Blue by Benjamin Moore. We went with the classic white subway tile in the shower. The grout color for both the shower and floor is Frost by Mapei.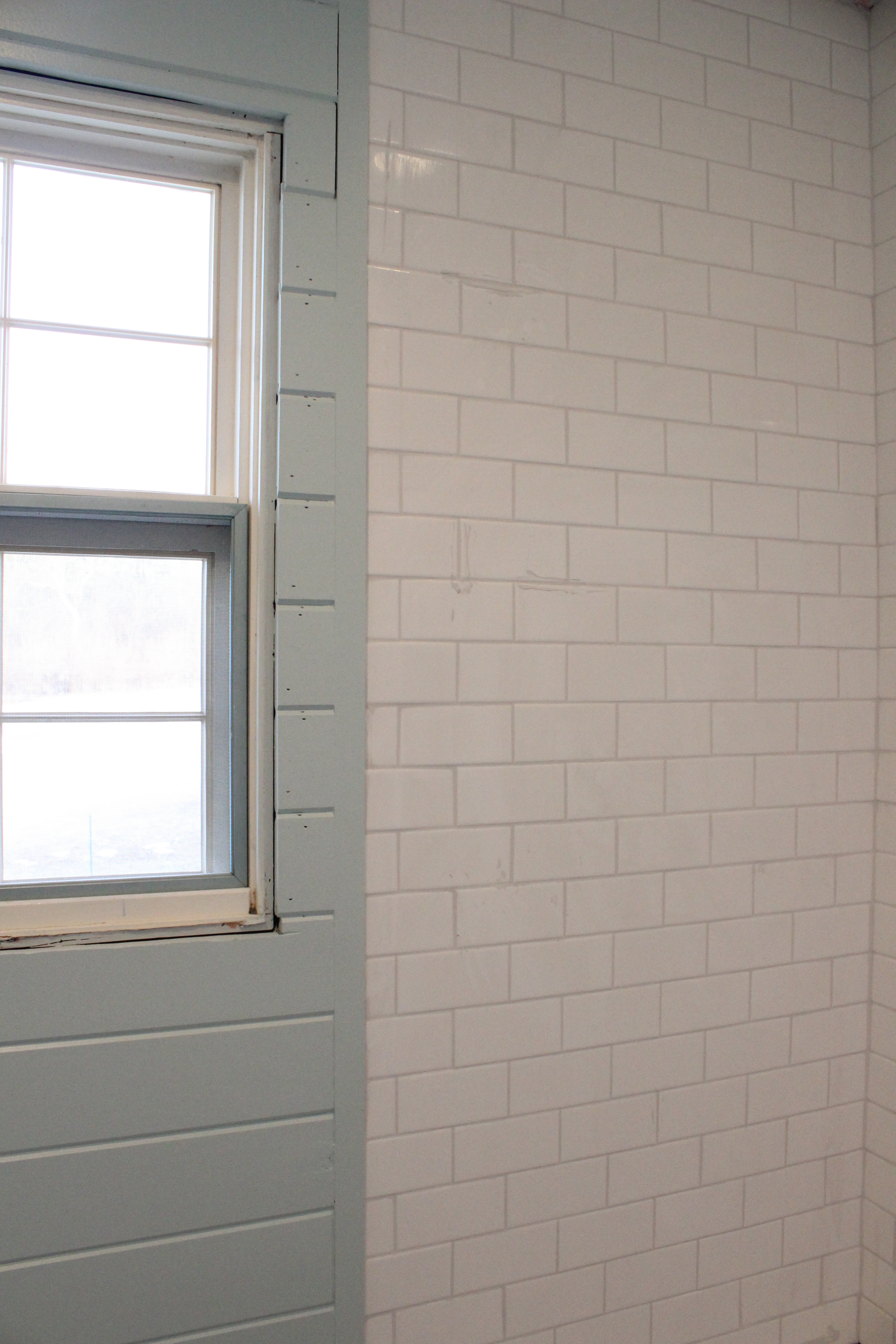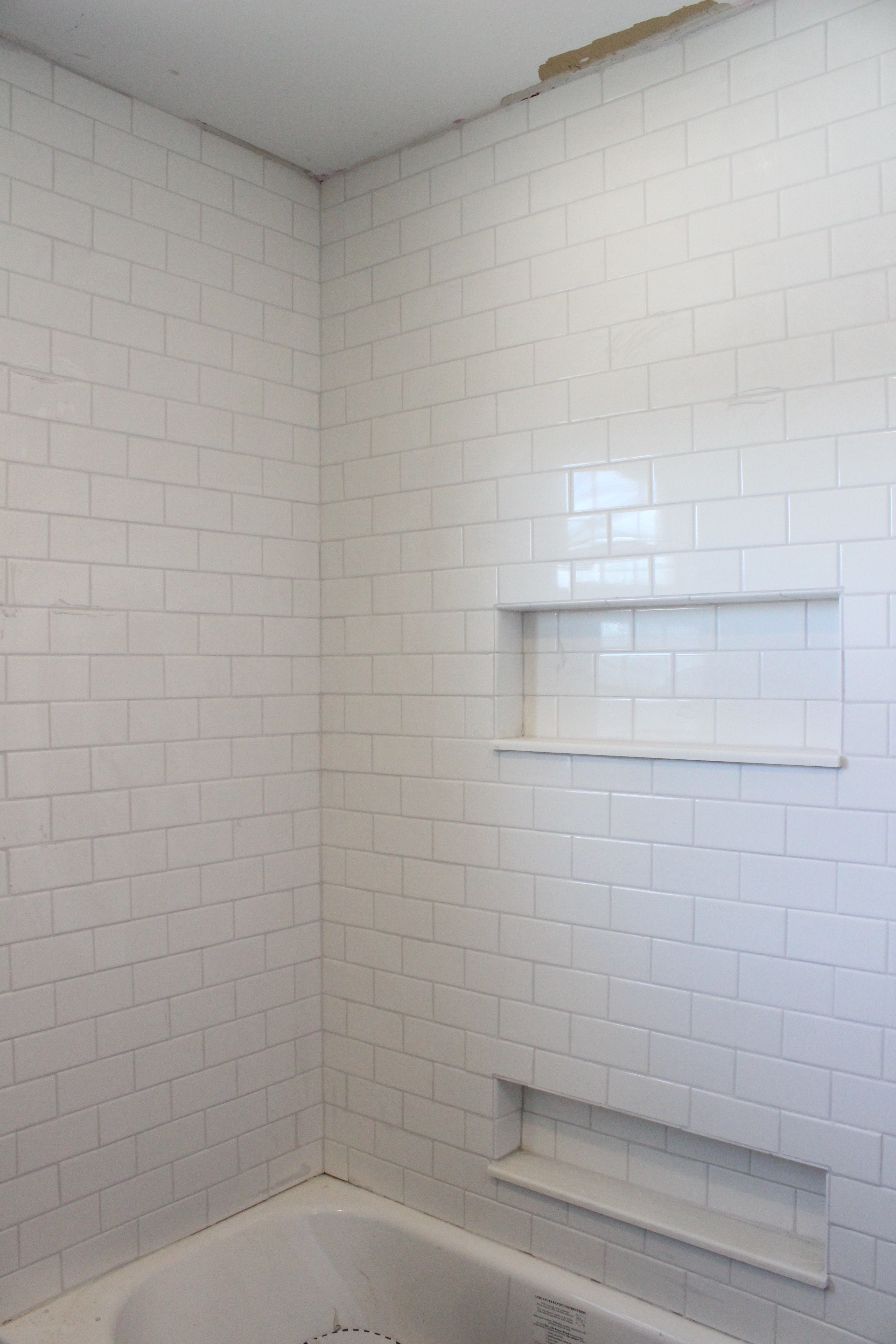 Didn't Ben do an amazing job on that tile work? He laid it all himself and I helped grout, which was a lot easier than I had imagined. Just mix, trowel into all the crevices, and then wipe the excess away with a big sponge. Just watch out for any air bubbles. Seriously, if I can do it, you can do it.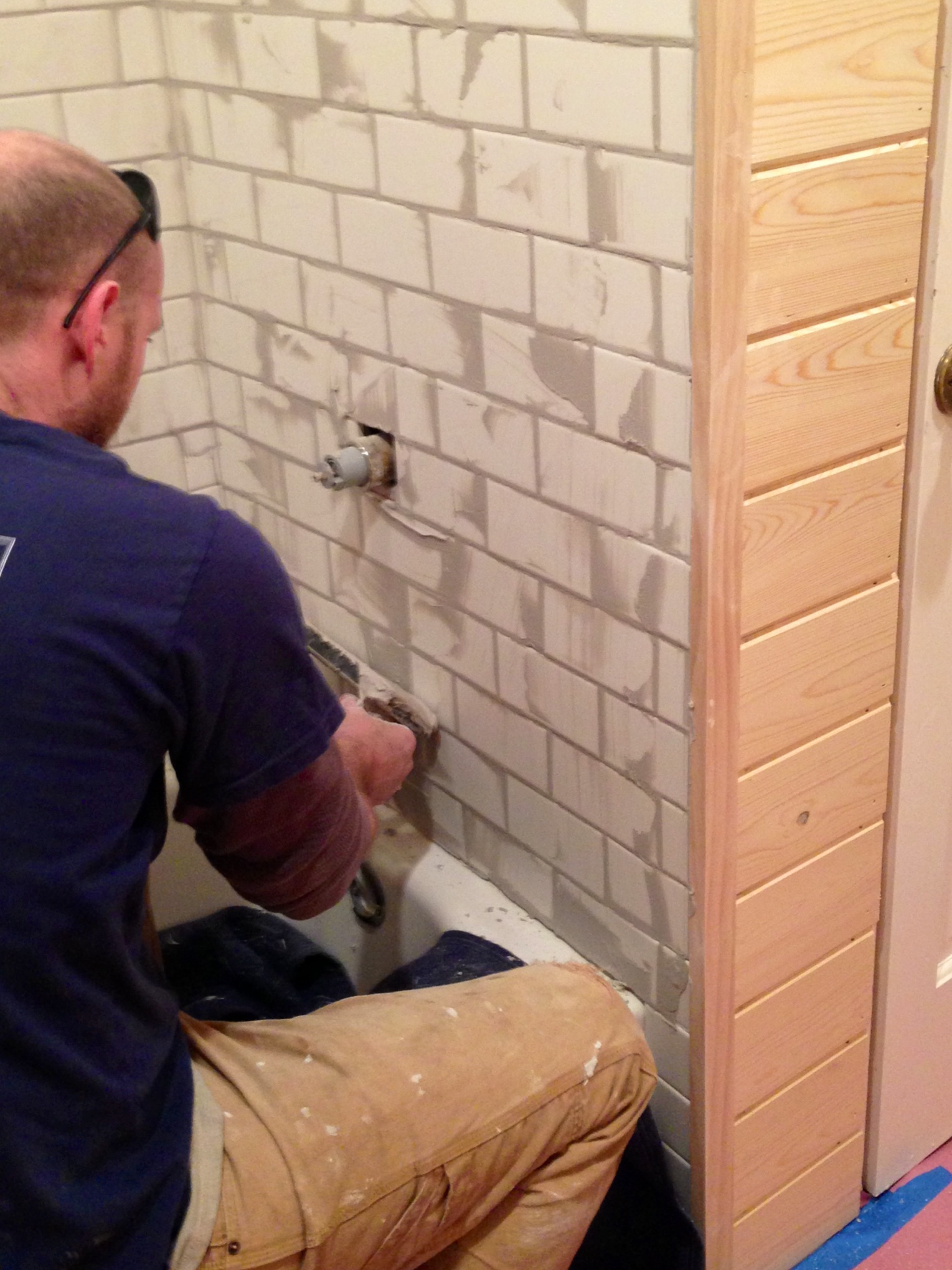 Ben installed all the tongue and groove wood on the walls and we painted it over the weekend. He also installed that 1″x 1″ in piece of wood where the wood and tile butt together (seen above). Genius, I tell ya.
Here's a look at the room before paint. Quite the difference a coat of paint makes!
We're really happy with the way it's coming together!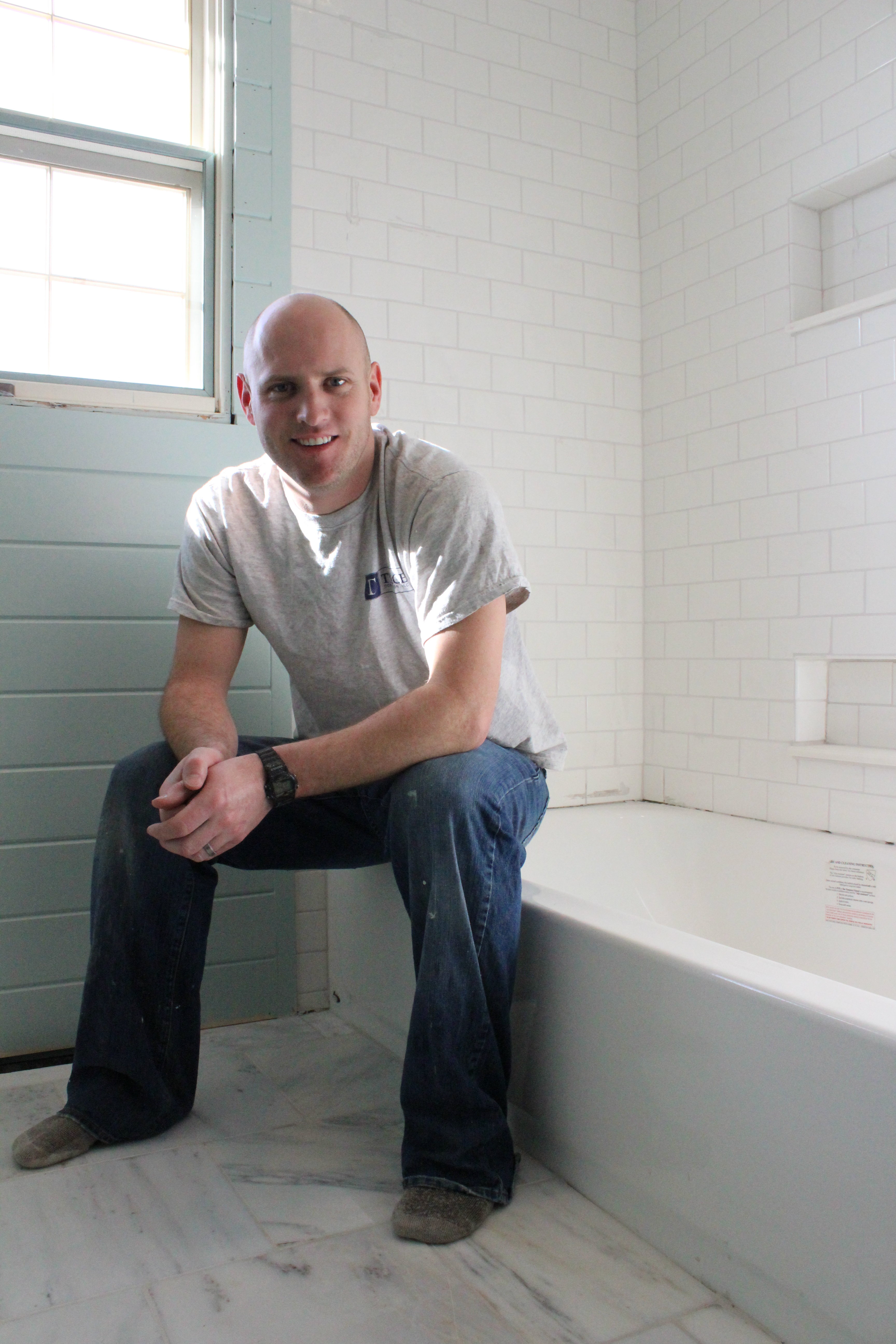 Next up: baseboard, crown molding, patching and painting the ceiling, and then installing the toilet, vanity and sconces. Almost there!