We did a little room switcheroo to make room for the nursery. The den is now the office, the office a spare bedroom, and the 2nd spare bedroom the soon-to- be nursery.
First, we decided to move the upstairs office downstairs to the den because we really weren't using the den much and thought it would be nice since we both work from home quite a bit. So we sold our sectional on Craigslist and moved the office furniture down. This room is going to serve as storage for a little while until after we get the downstairs floors finished but here it is now.
We went back and forth on what room to make the nursery but decided to use the smallest of the two. Then when the kid gets older it can move into the larger bedroom and we can keep the nursery as it is for future kiddos.
So we moved the spare bedroom furniture into the office and it now looks like this.
Here is a reminder of the room as an office. I think it works much better as a bedroom.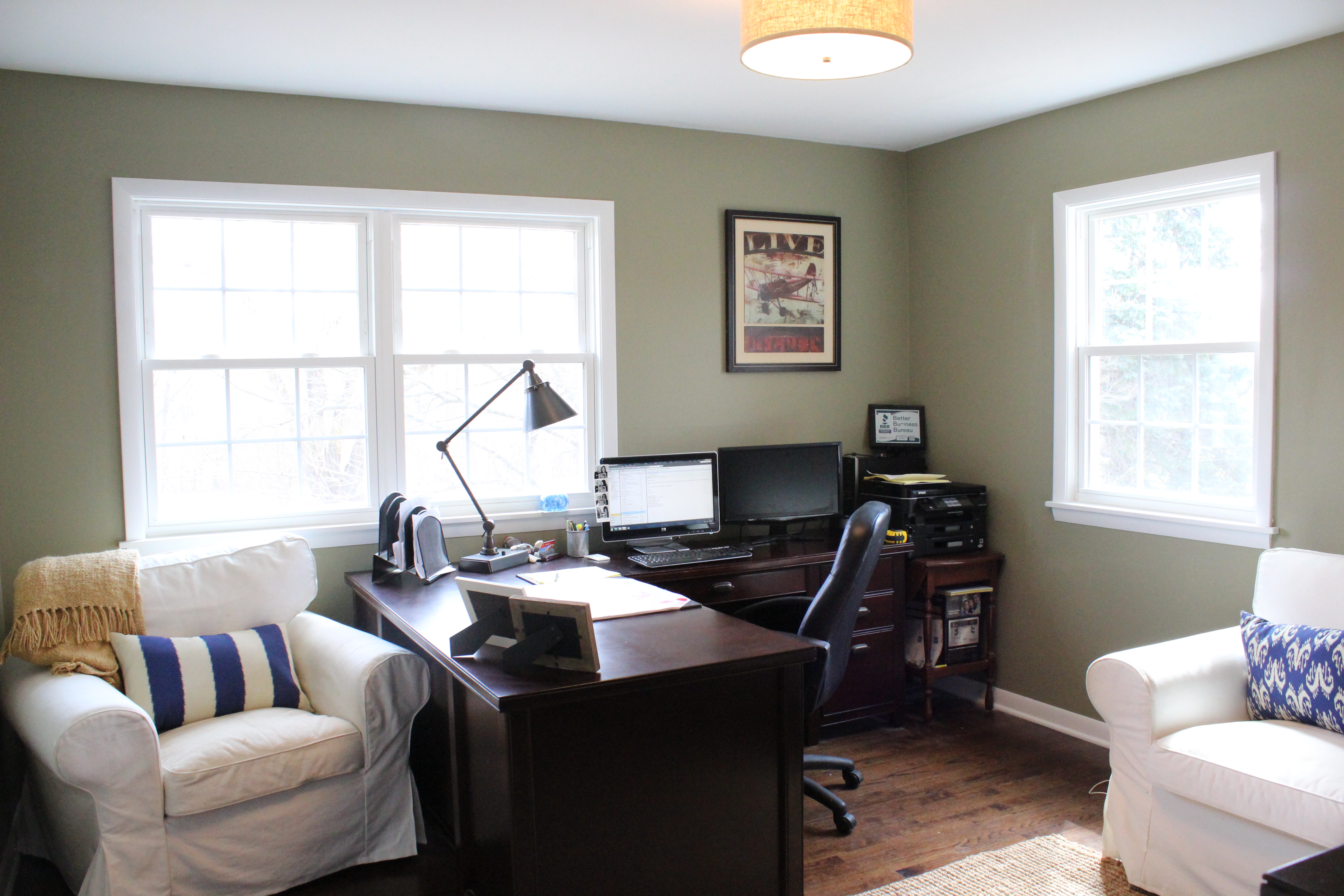 So now the nursery is all cleared out and we put the first coat of paint on the walls- yay!
It's pretty boring right now but we will be painting stripes next, sort of like this:
Here is the mood board I made to give you a sense of what I'm hoping for the room. Very neutral (since we're not finding out the sex) and calming, but also fun.
Can't wait to start putting everything together! I am definitely feeling the nesting instinct–which is awesome.