The title will make sense in a second if you don't get the reference yet. We had a marathon first weekend of painting and moving. With the help of Ben's friend Lee and my Mom and little brother, we were able to accomplish a ton. We moved all of our things from storage, the basement and garage, plus painted 5 rooms, among other misc. projects.
We also spent our first overnight in the house on Saturday! My mom and Jared stayed the night too so they could help bright and early on Sunday. Even our cat Macy came and stayed the night.
We'll start with paint before and afters, because that is always fun.
This is where we said good-bye to the first Maria Sharapova.
Before:
During:
After painted "Soft Suede" by Glidden. All of these only have 1 coat of paint & primer-in-one and need one more coat to cover the horrendous colors and writing on the walls.
Here is the upstairs hallway painted "Perfect Greige" by Sherwin Williams.
Before:
After:
The "Purple Sharapova" room is now Mineral Alloy by Benjamin Moore.
Before: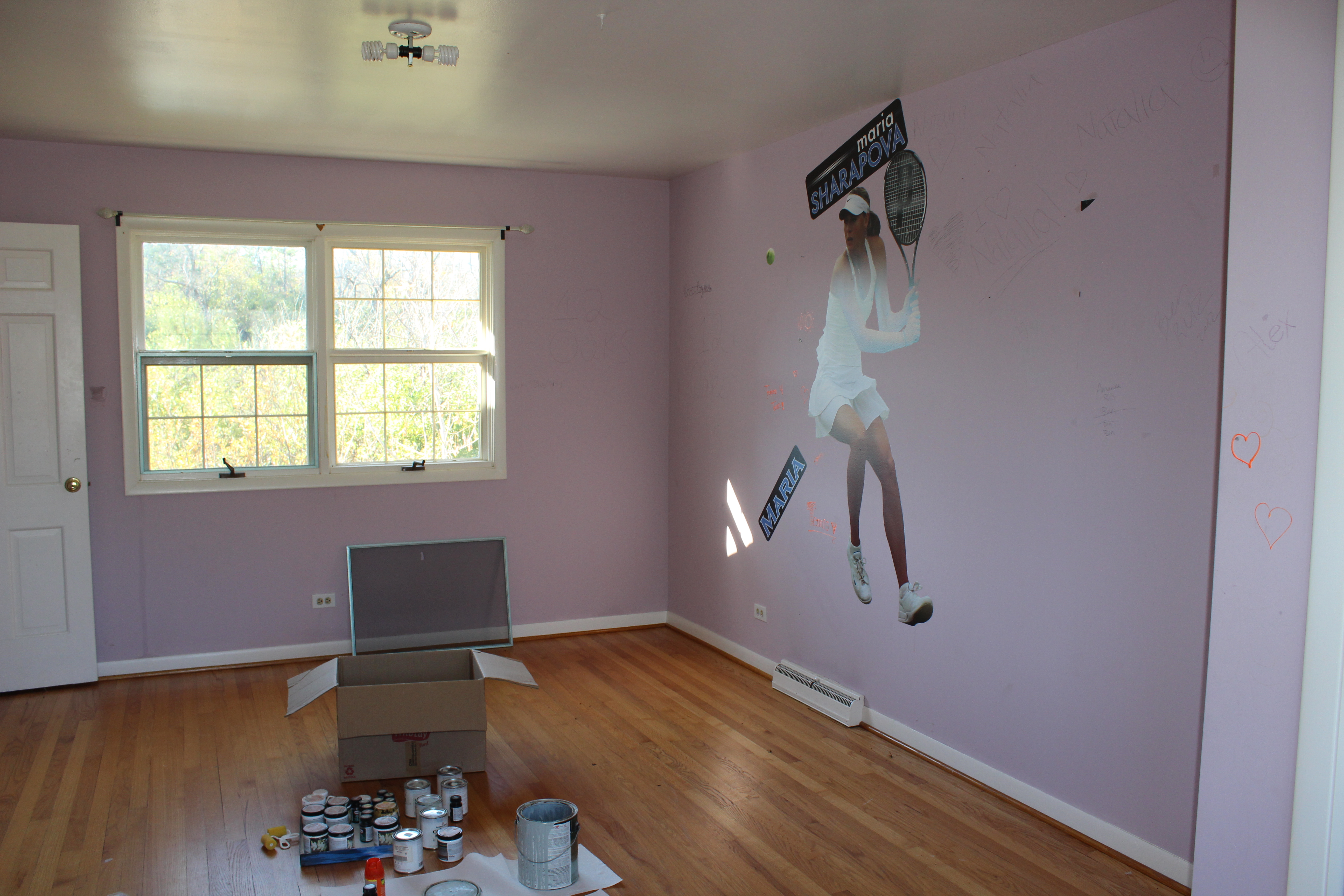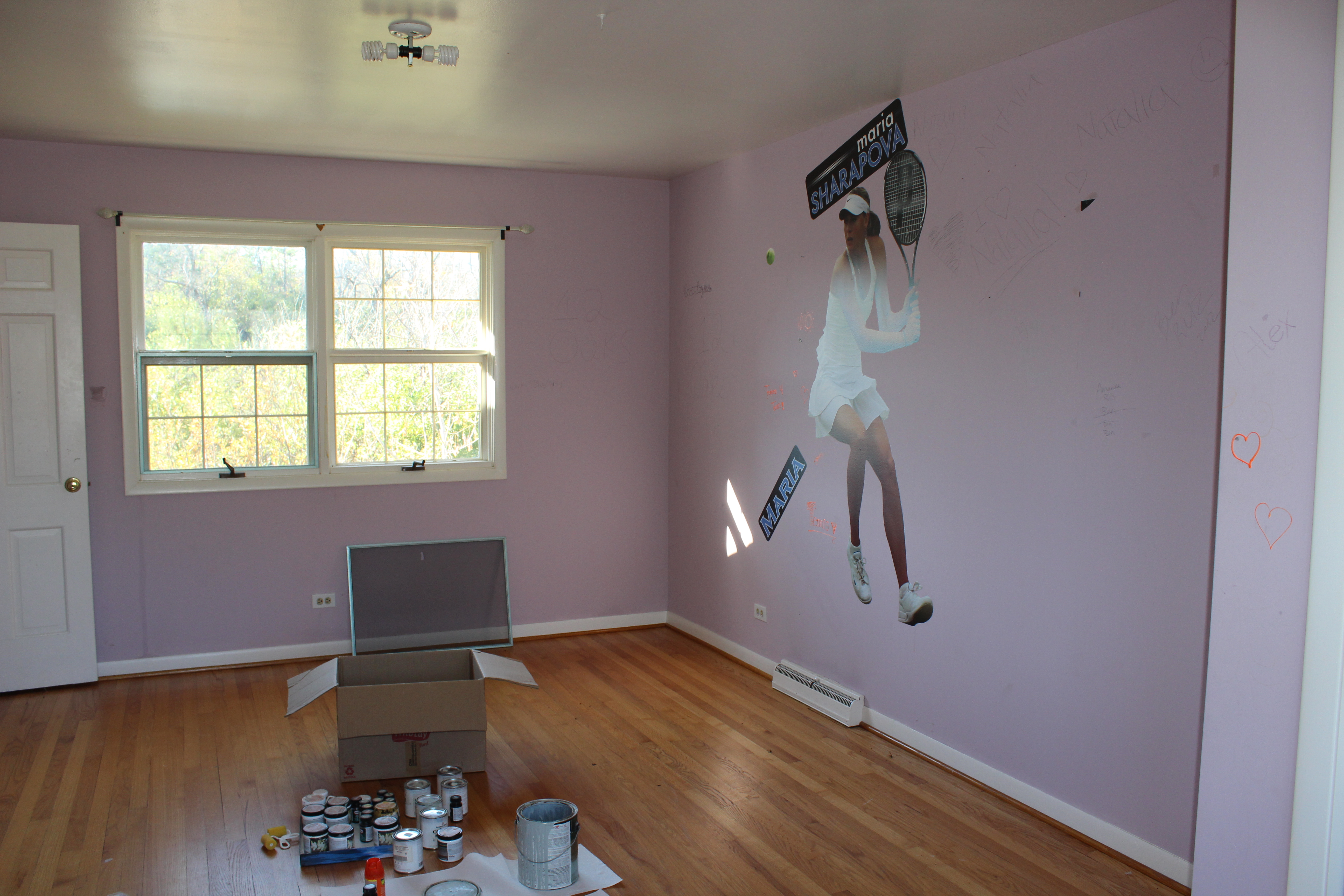 During:
After:
Here is the dining room, which we painted "Cliff Rock" by Behr above the chair rail. Under the chair rail will be shadow box molding and be painted all white, so we just primed it white for now.
Before:
After:
Finally, we decided to slap a coat of paint on the kitchen walls. We'll be removing the main wall and renovating the entire kitchen but this will get us by until then. We used leftover paint from our last house called "Crisp Khaki" by Benjamin Moore.
Before (grody):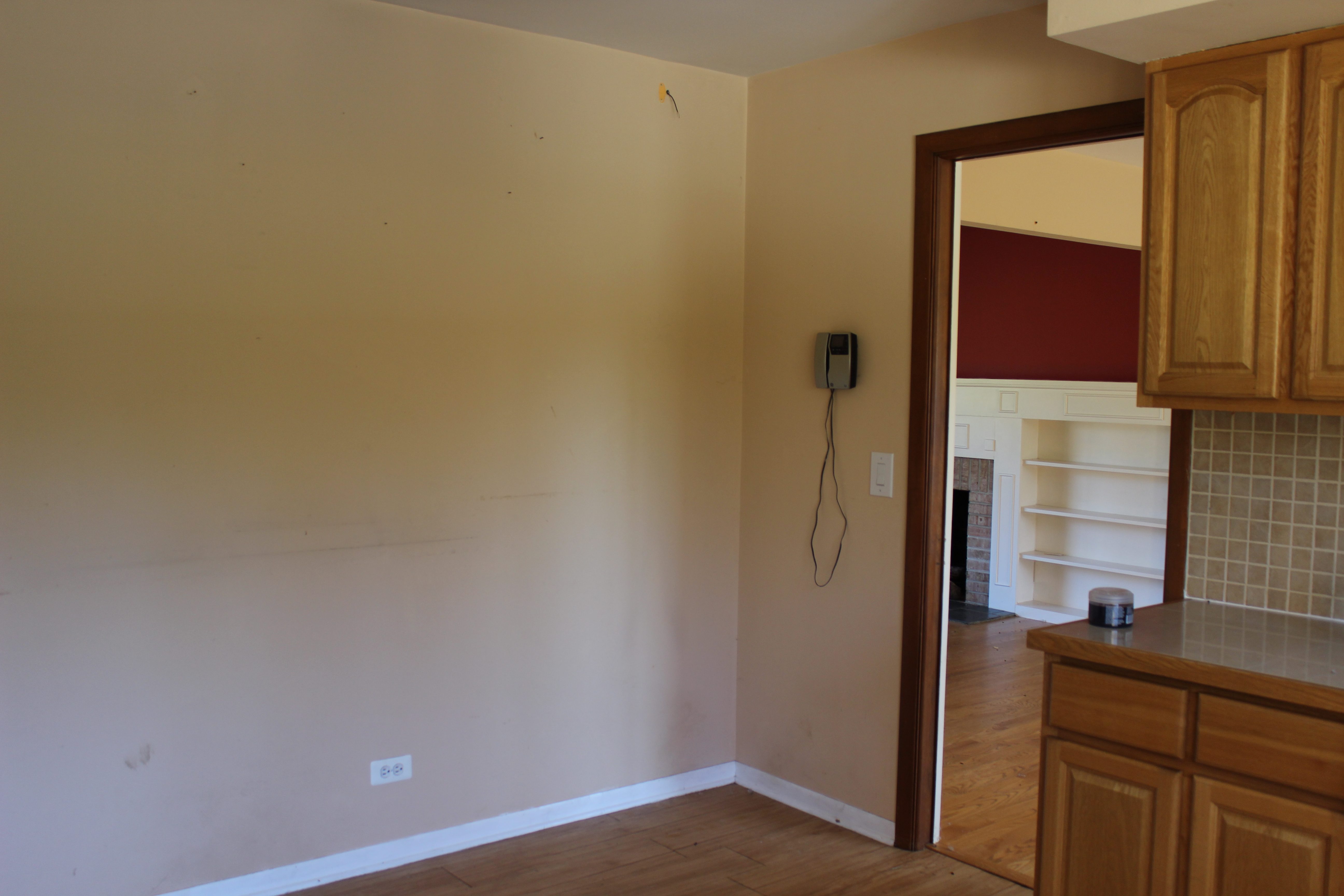 After: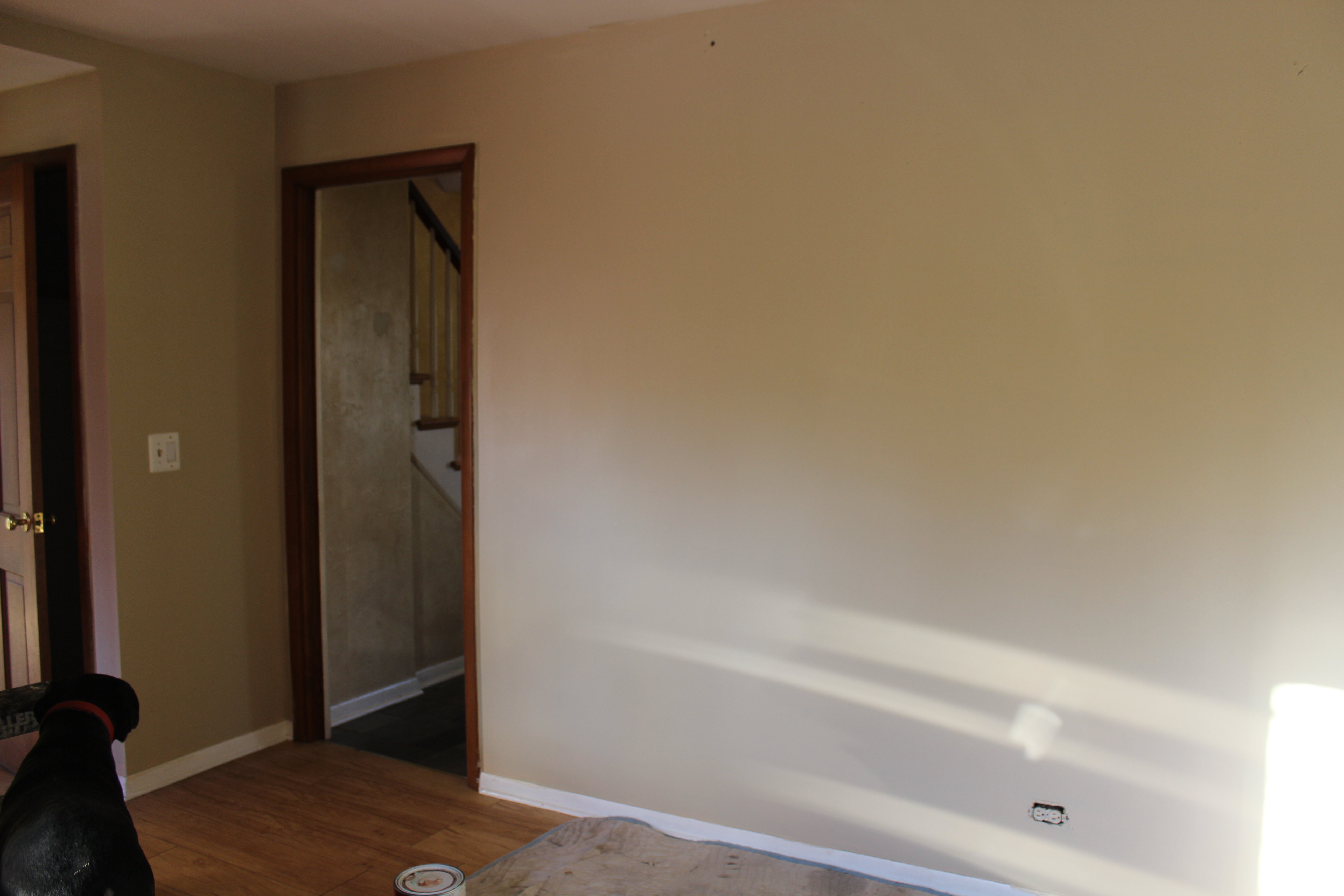 In addition to all that painting and moving, we did some small projects including replacing a broken window in the old purple room.
Cleaning out the leaves from the pool and filling it up.
Not only will filling the pool before it freezes ensure our pool doesn't pop out of the ground when water around it freezes, we will get to go ice skating! Score.
The beauty of being on well water is that all the water to fill this massive 20′ x 40′ x 12′ foot deep pool is FREE! My mom said it takes $300 to fill her much smaller pool on city water, so we lucked out there.
We also chopped down a half dozen dead trees/weeds around the property. This is one of those things where its going to look worse before it looks better, but its a start.
Pretty much everything you see in the picture behind him is eventually coming down too. They are all weeds. Ben is investing in a chain saw before then.
We also put a few homey touches around including hanging the American and Kiwi flags and a front door wreath my friend Stacie made for me.
Lastly, check out this amazing sunrise we caught this morning from the bedroom window. Don't mind the piles of logs, we'll be burning them up this Friday in a big bonfire for Ben's 30th!