We haven't shared photos of the office and spare bedroom since we moved furniture into them. Now that we finally have all the doors hung and painted and door hardware installed, I think it's time to share!
Here is the spare bedroom that is across the hall from our master. Remember when it was the "yellow Sharapova room?"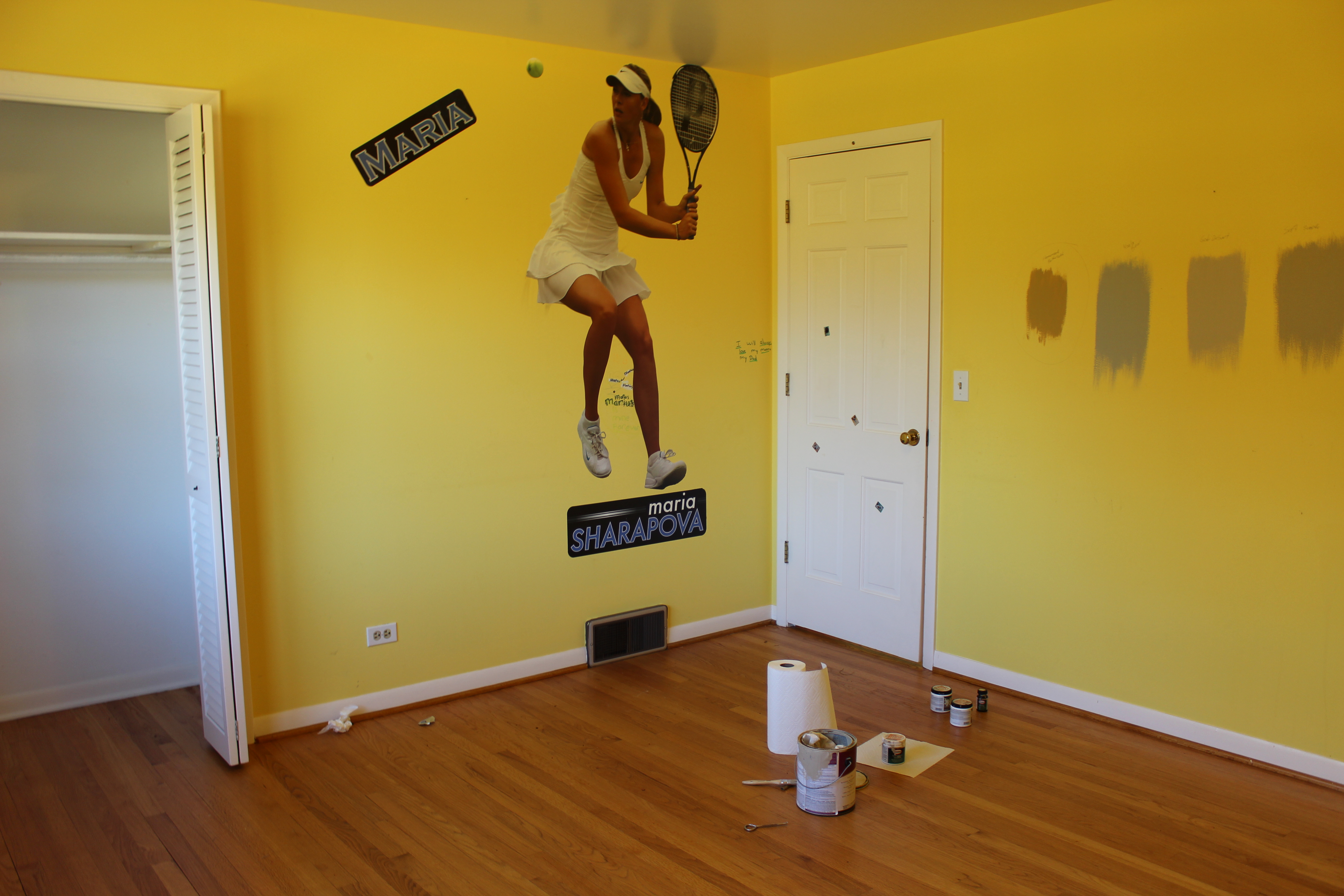 Hard to believe it is the same room.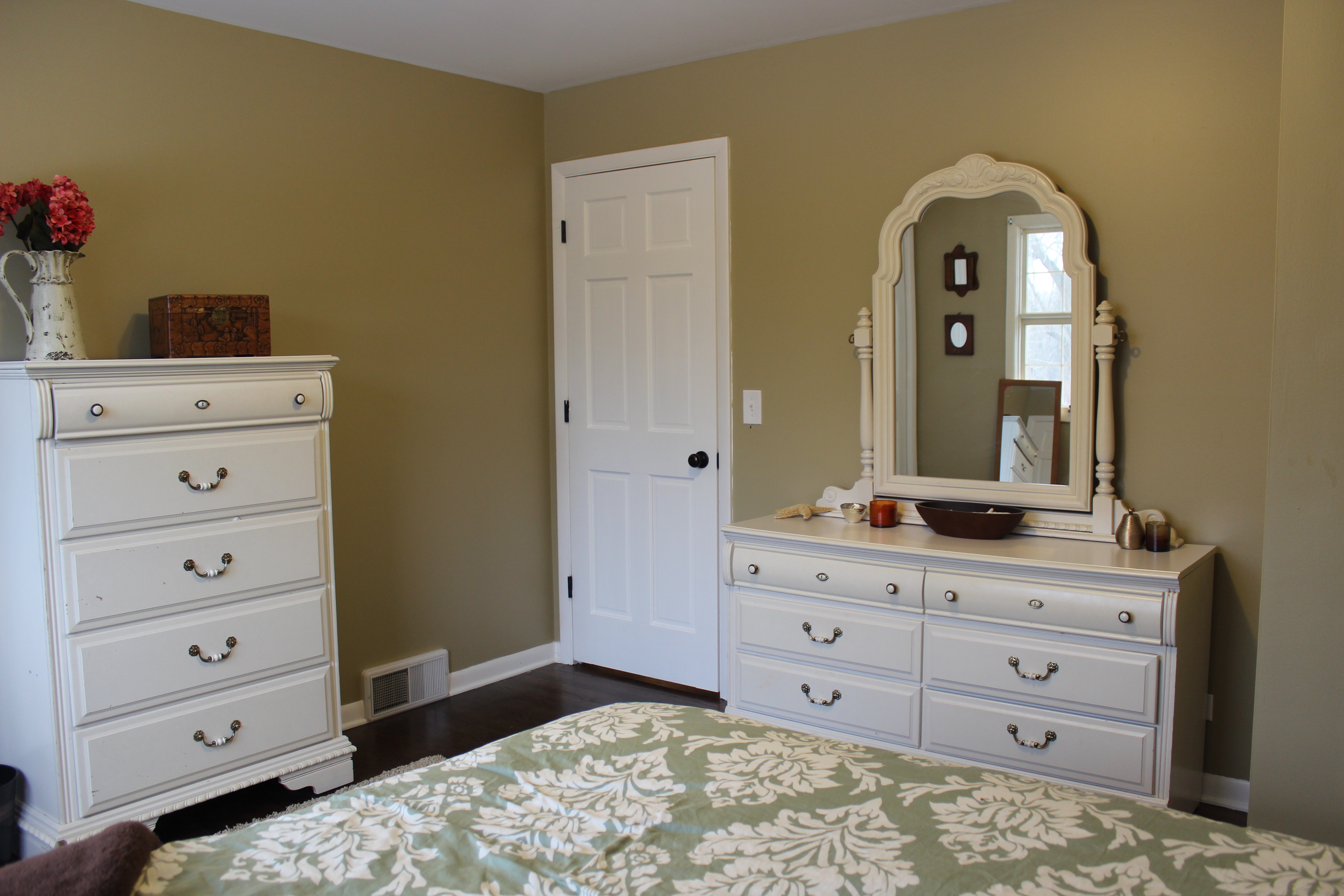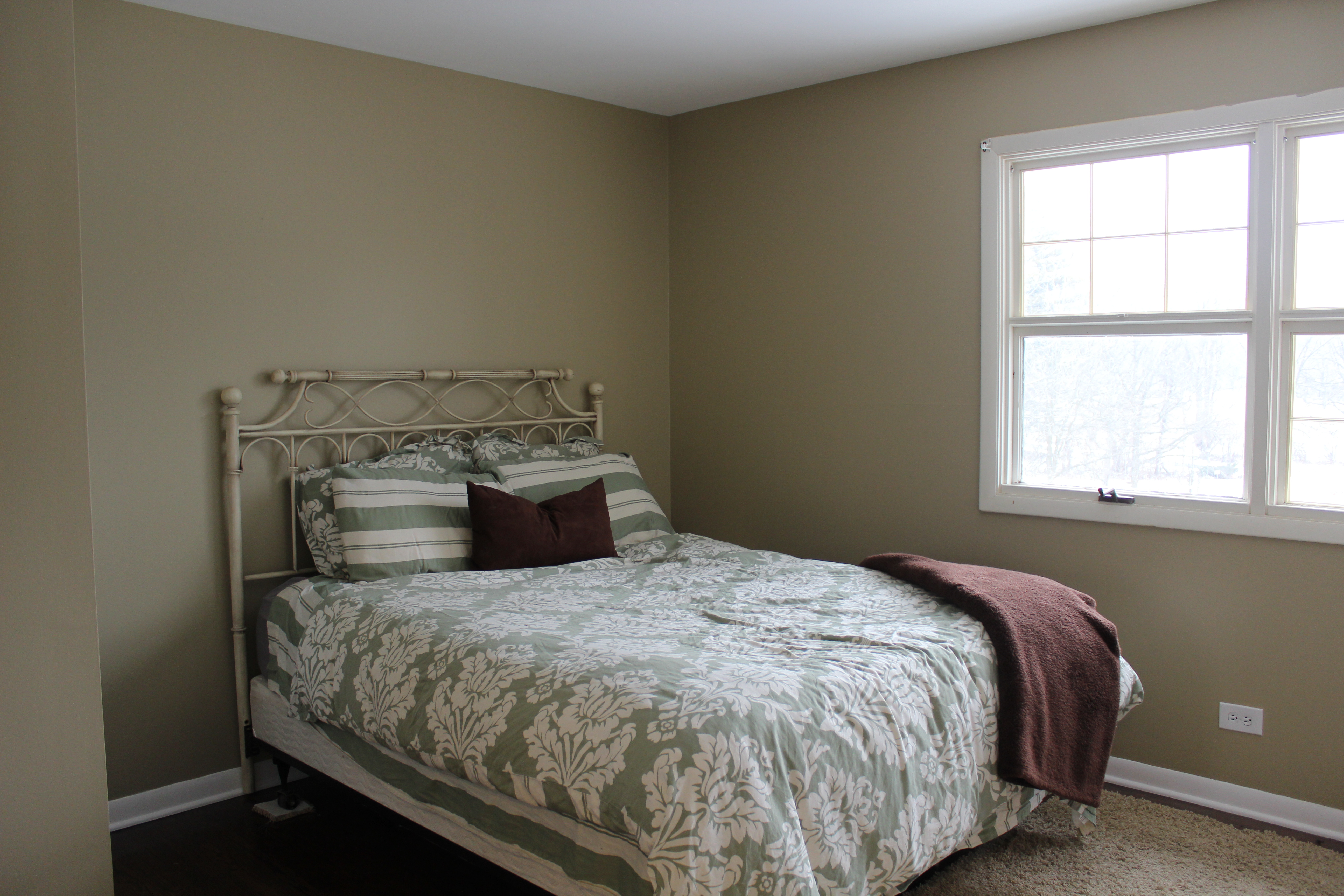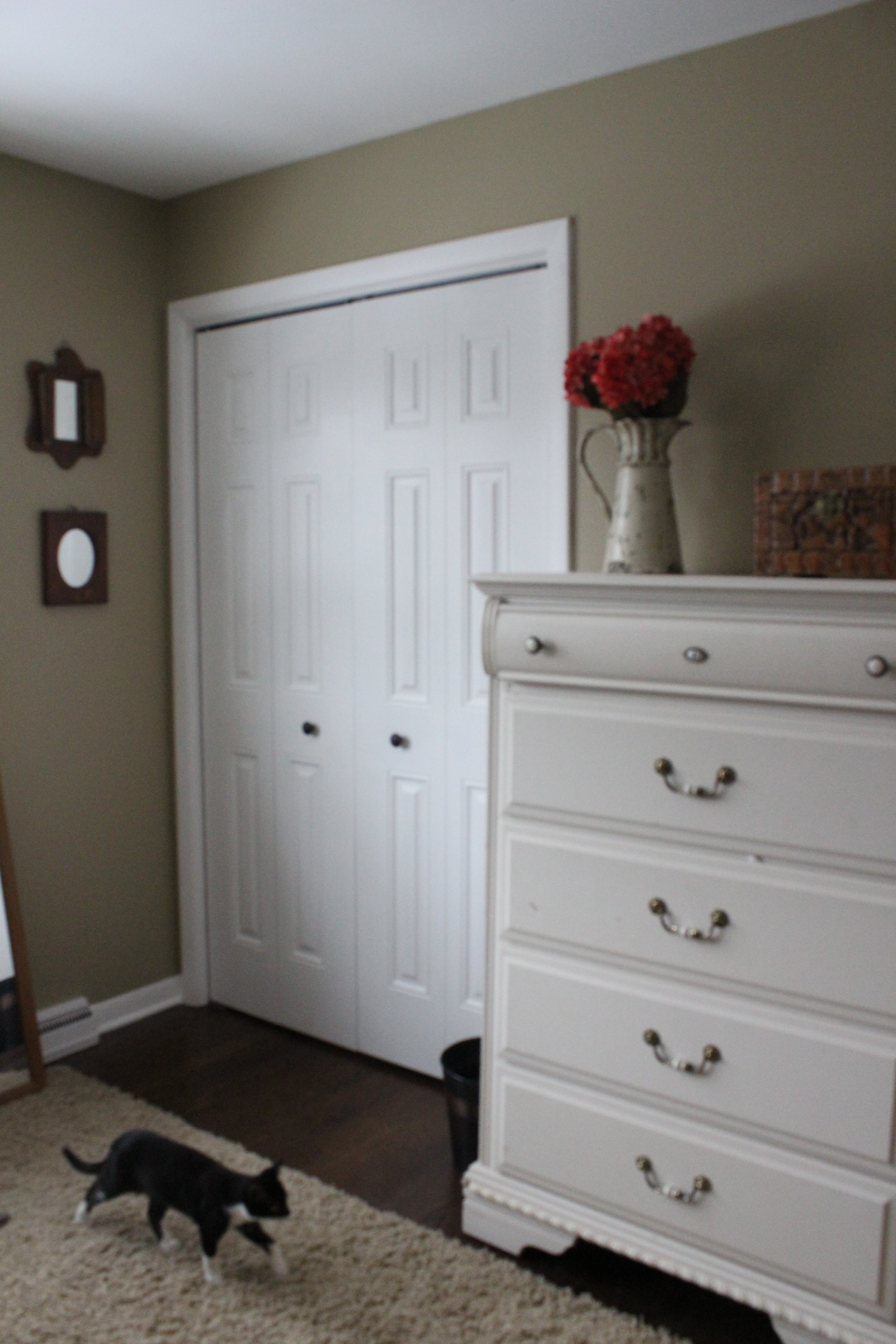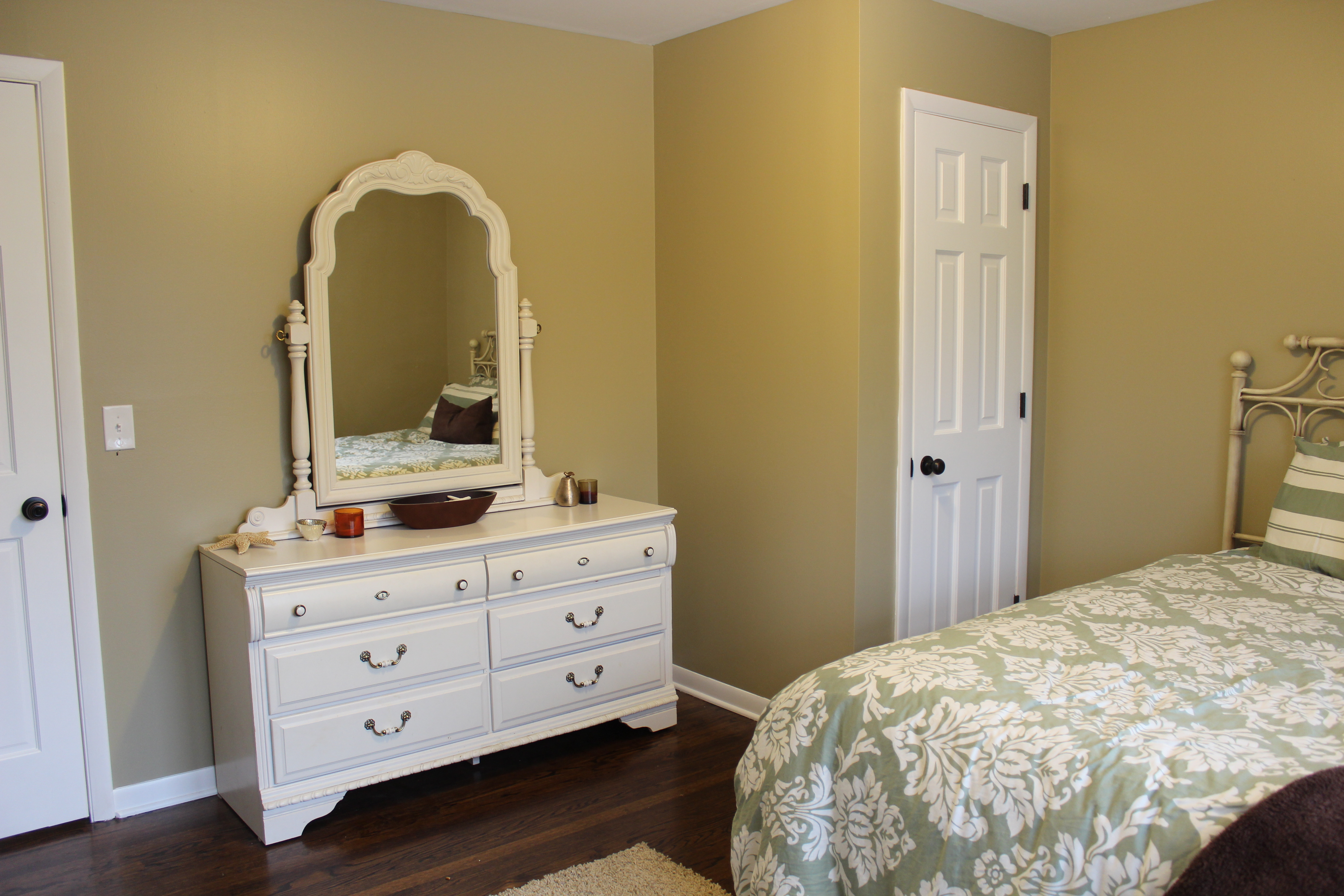 We still need to add some art, window treatments, a light fixture and find the bed skirt, but there's not much left to do in here. Hooray!
Next door is Ben's office, which formally looked like this.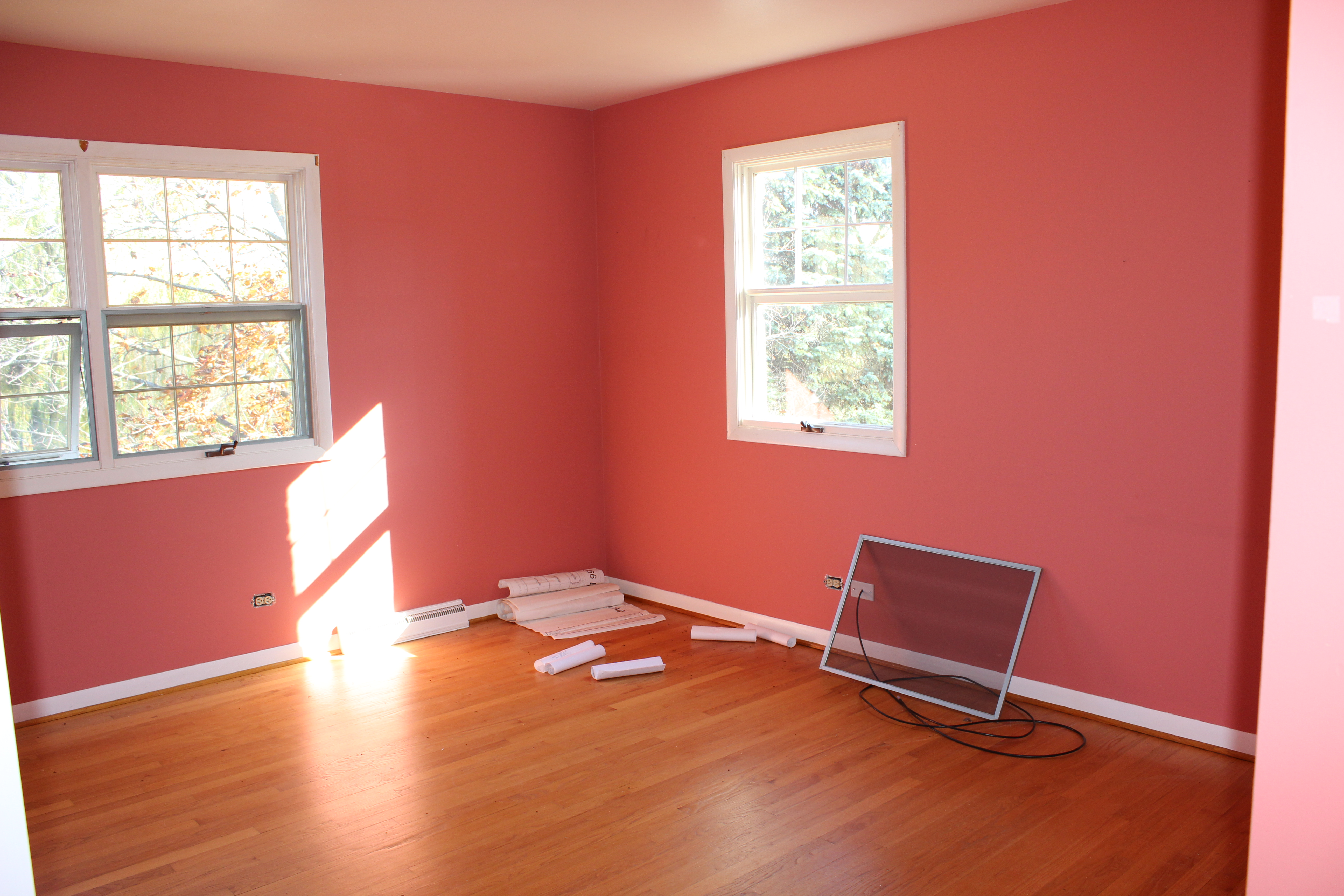 And now looks like this.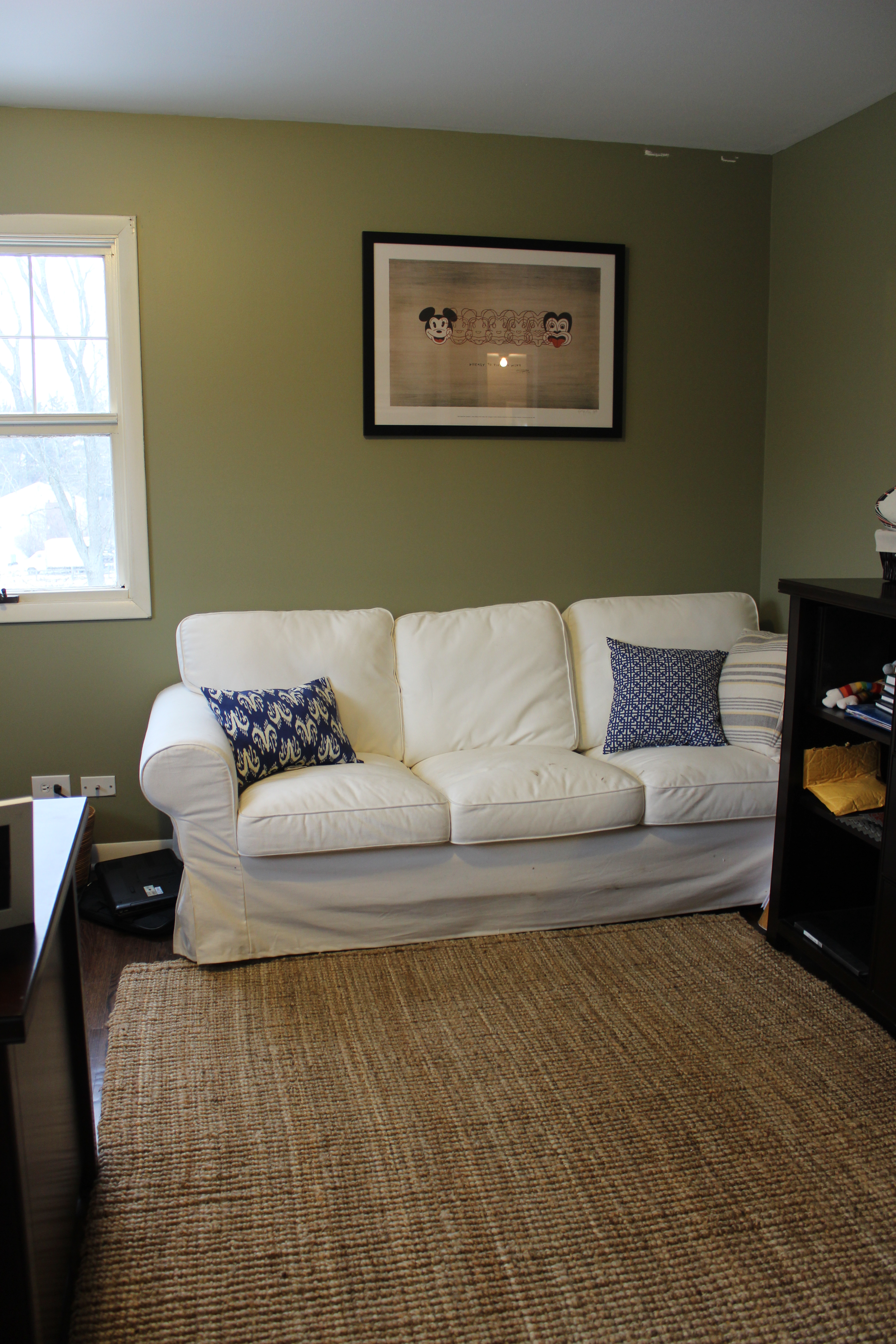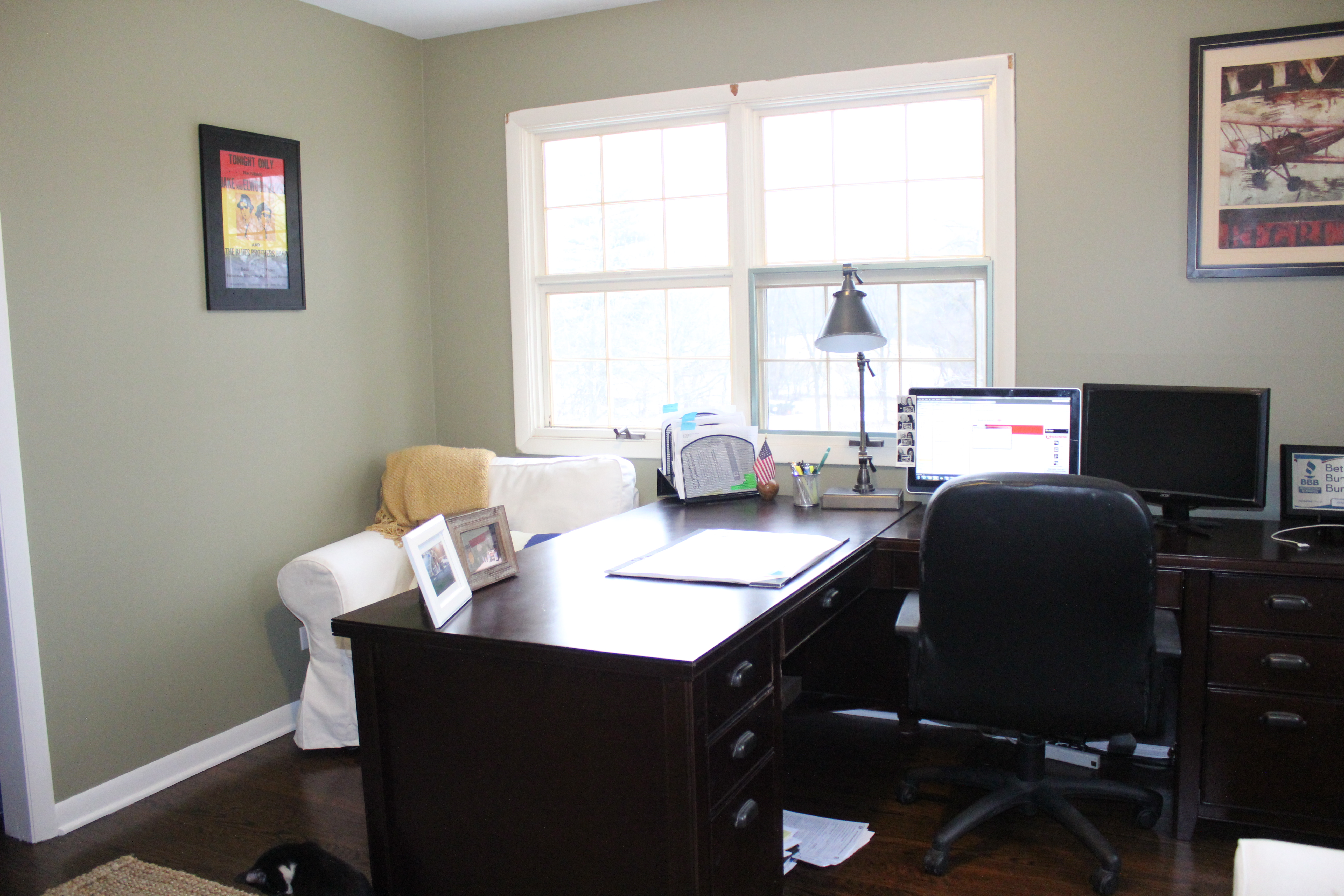 The furniture in here used to live in our old house's office and sunroom. It seems too crowded to me, but works for now. And it's Ben's space and he doesn't mind.
We've also made a few updates in our room including a new ceiling fan…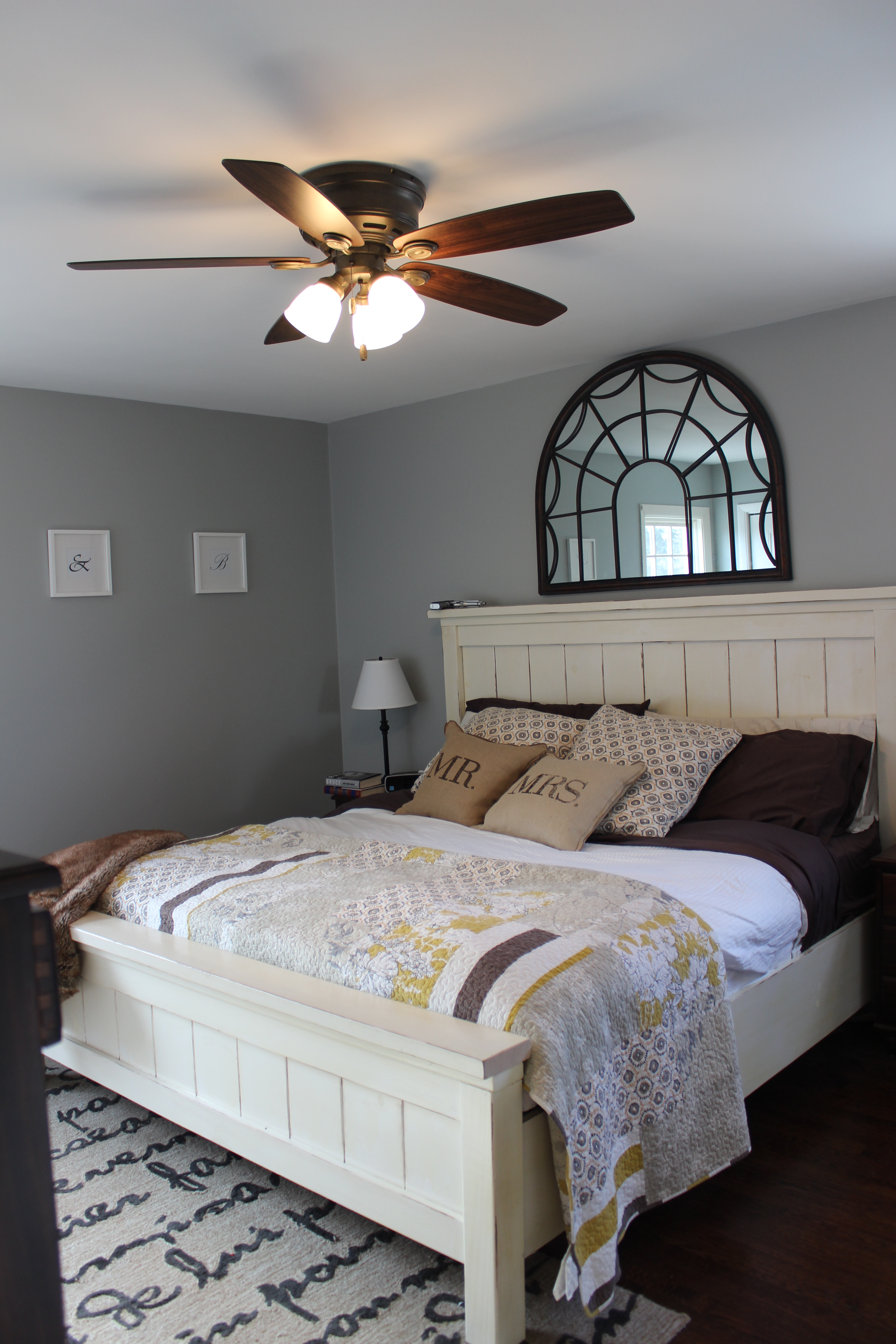 We purchased it at Menards, which has the best lighting selection of any of the big boxes, for a reasonable $89. Plus we got a remote for it so we can turn the light and fan on/off without getting out of bed. It's the little things, people!
Here are the doors and closet doors with oil rubbed bronze hardware…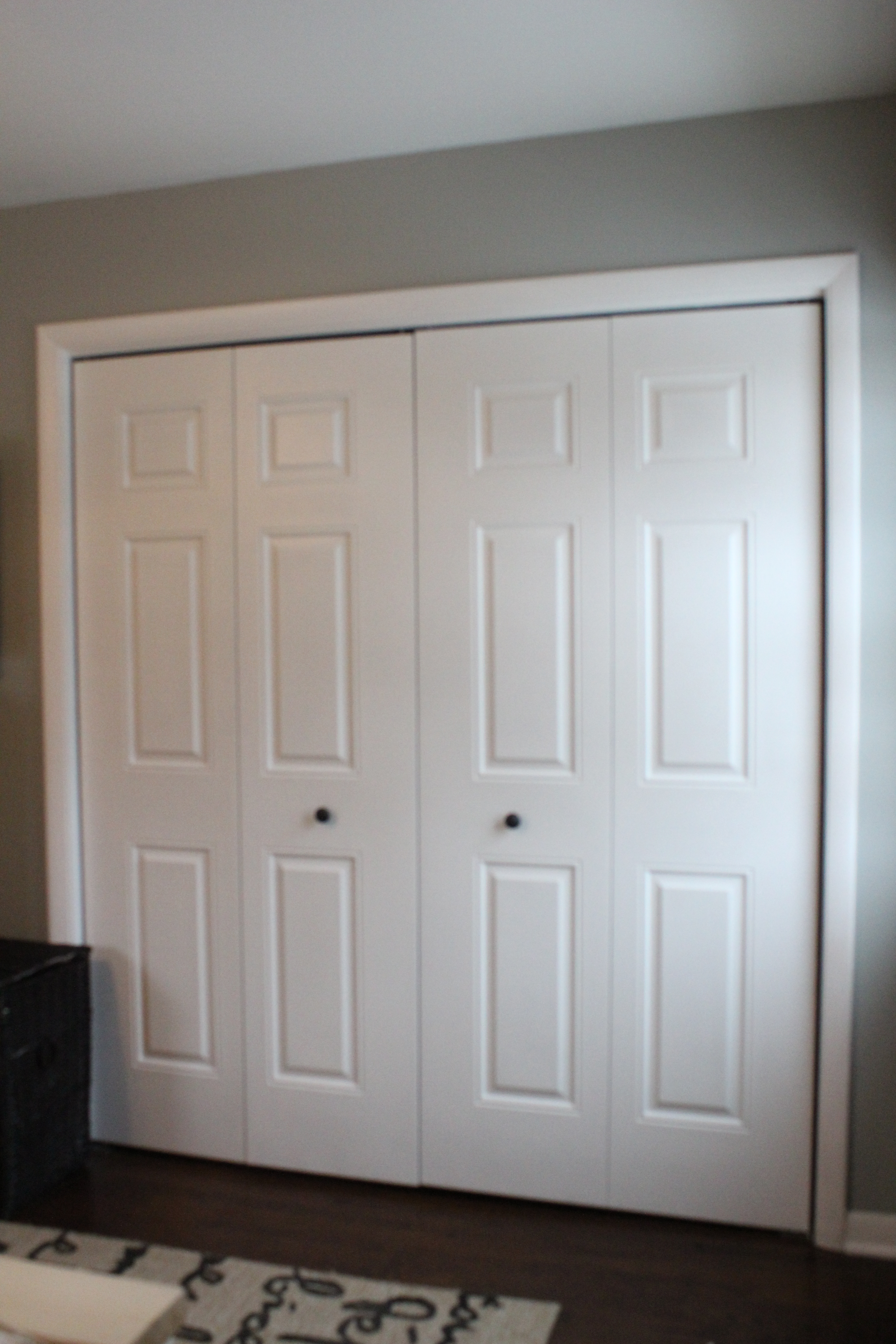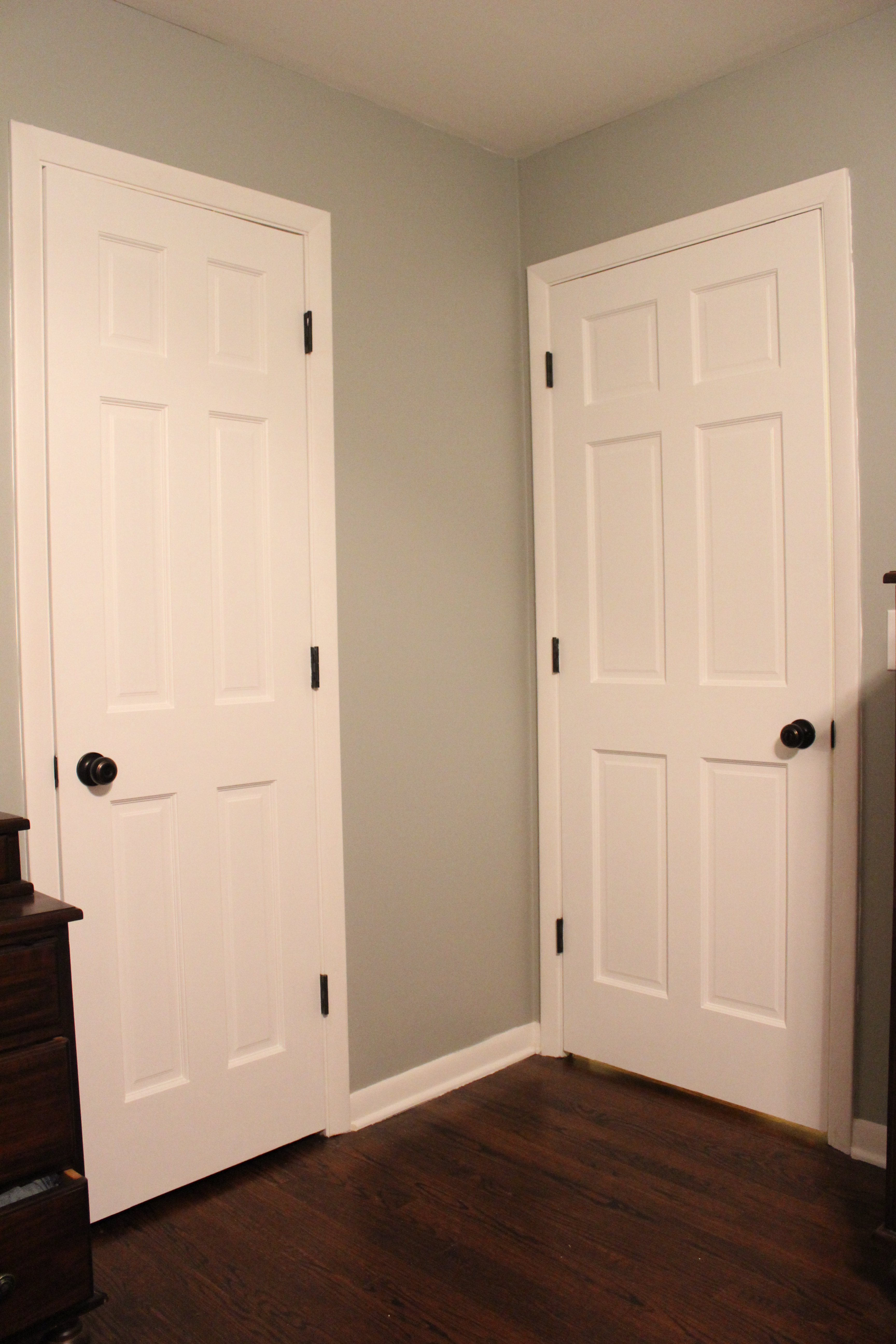 And lastly we hung a bamboo roman shade, purchased from Home Depot.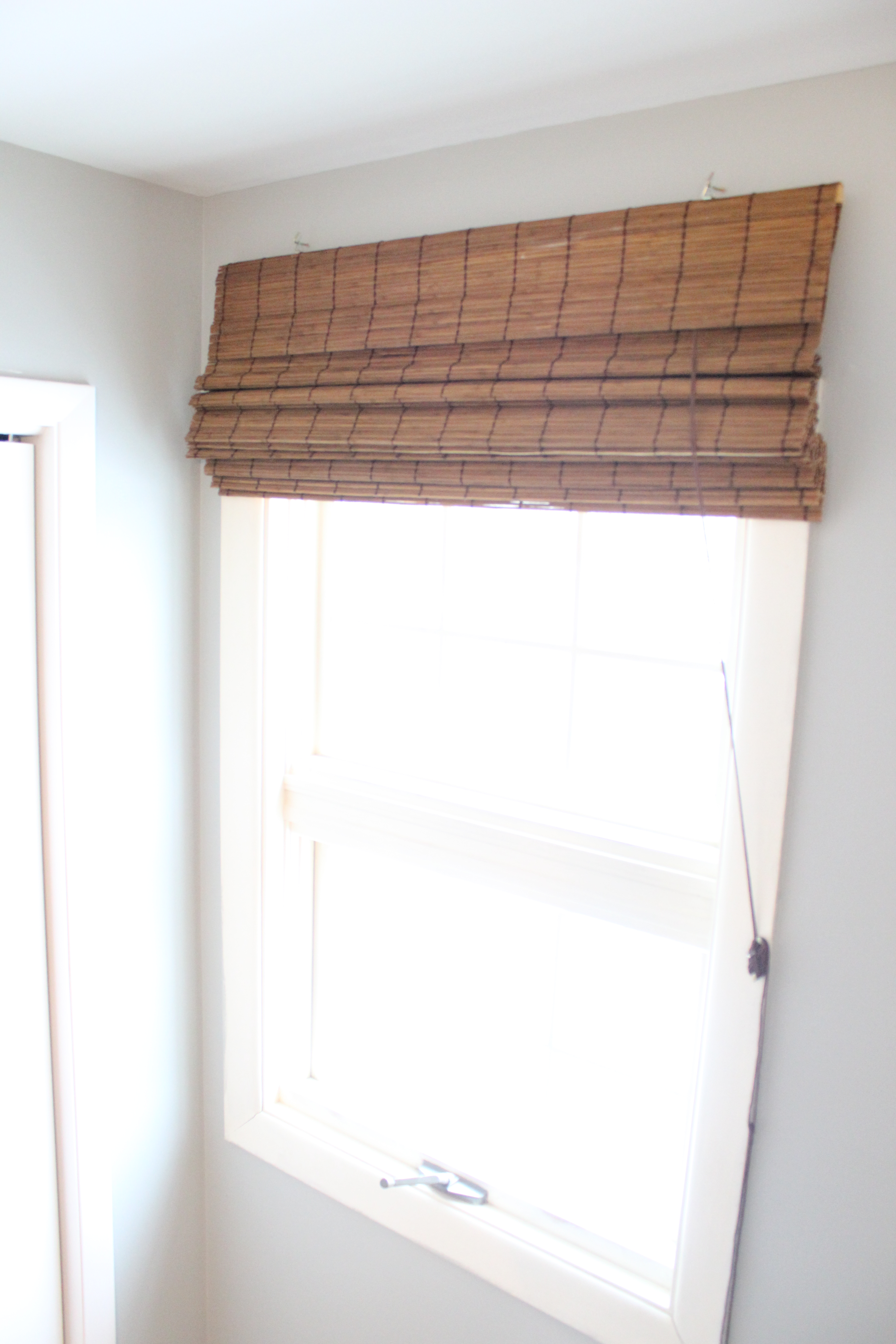 We hung it about 6″ in higher than the window casing to make the window appear bigger. Could you tell? Also this way when the blind is pulled up it doesn't block any light. I will eventually add curtains so it won't be as noticable the blind is higher than the window.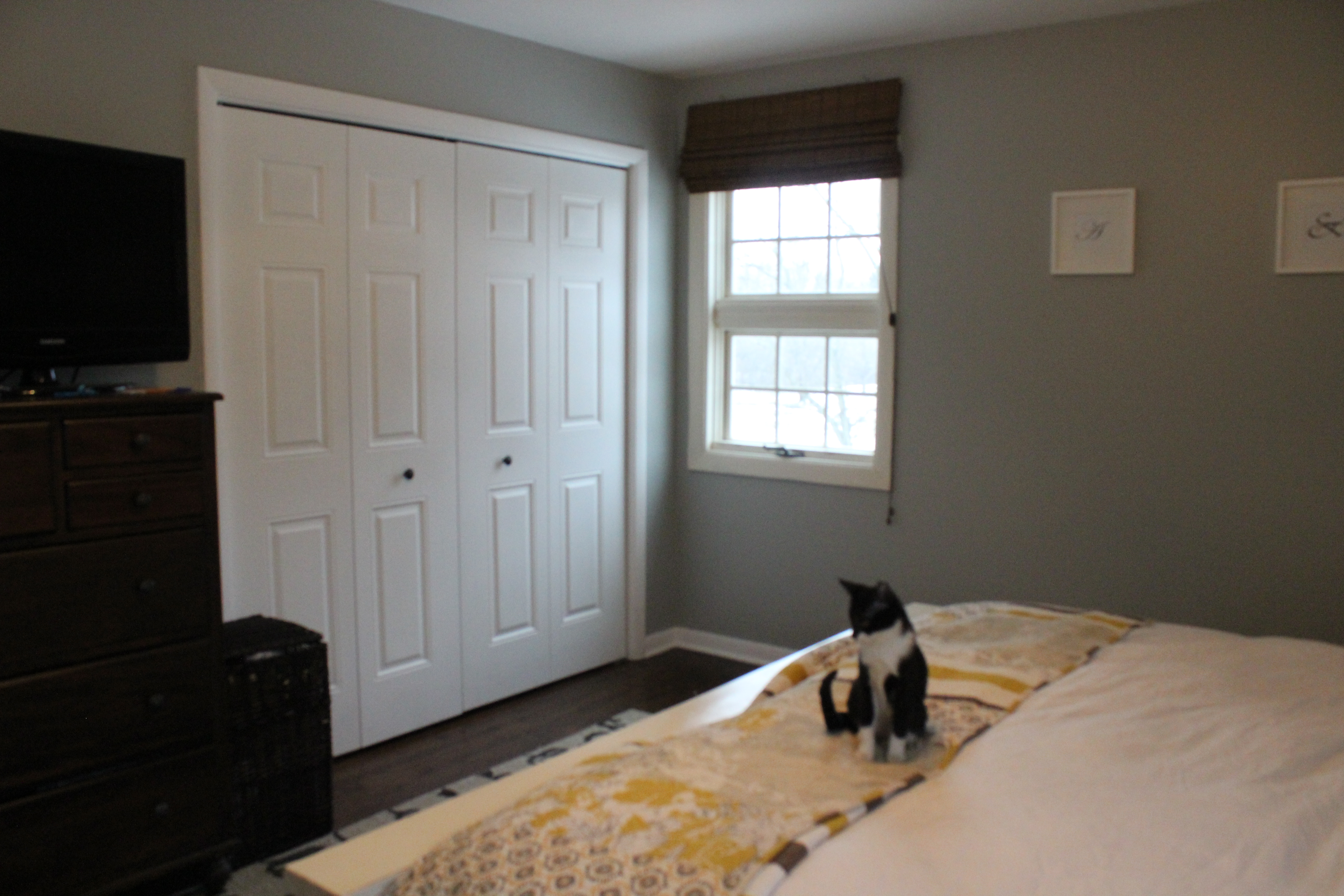 You will likely see these type of shades showing up throughout our house. I really like the look of them instead of the horizontal white ones and they are pretty affordable. About $18 for a standard 39″ x 72″.
The final bedroom upstairs is still a big "in progress." No furniture in there yet but we did some work in there today and got the trim caulked and painted. I never realized how amazing caulk is. See how much of a difference it makes….
Baseboards before paint/caulk: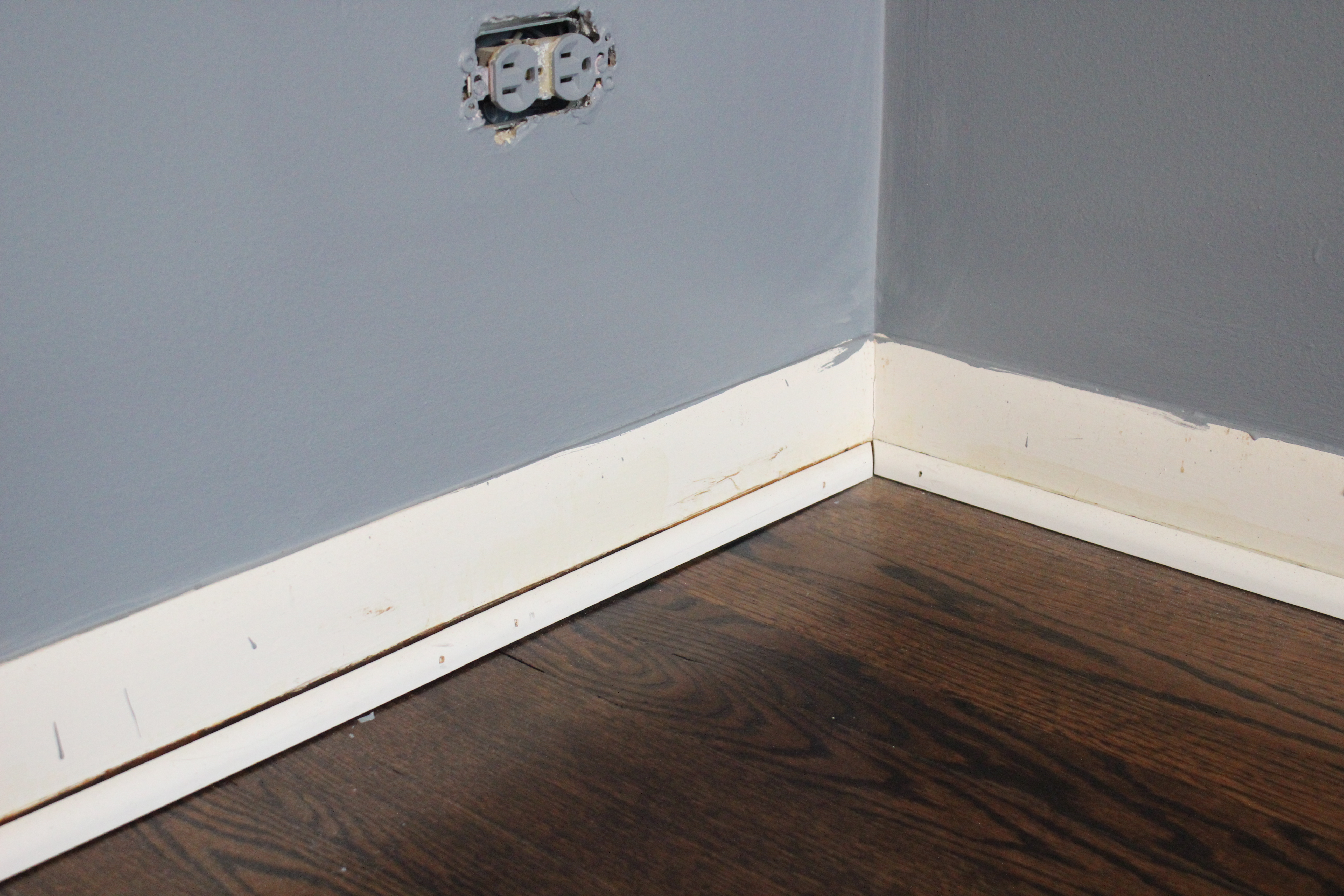 And now: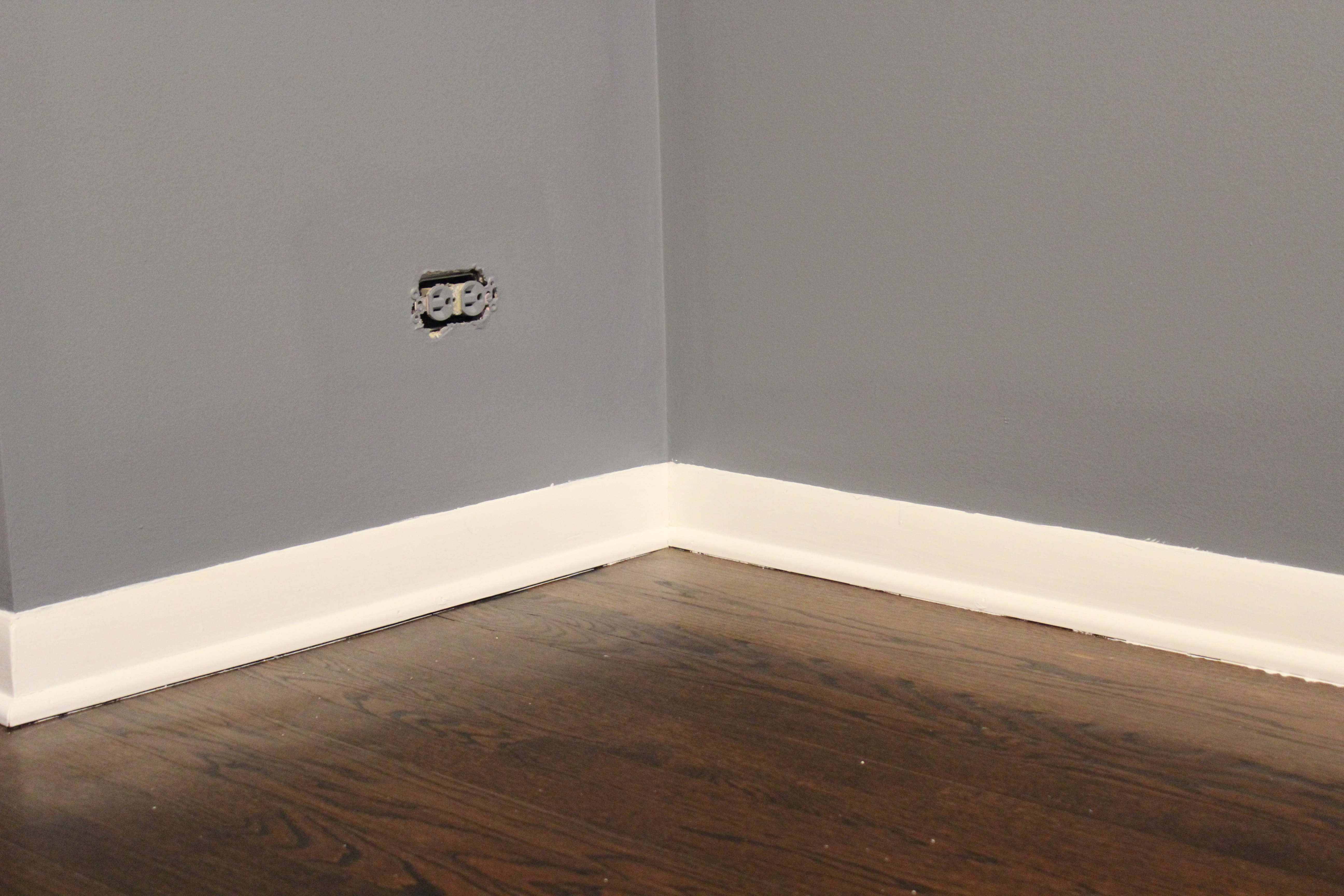 We had a mishap with the 2nd coat of paint in this room, but hoping to get it repainted and furniture moved in this week. As always, stay tuned.
Have a good week everyone, I will be in Las Vegas for most of it for work!