The last time I showed you the mudroom and shared our plans for the room it was looking like this:
Here is what the mudroom is looking like now: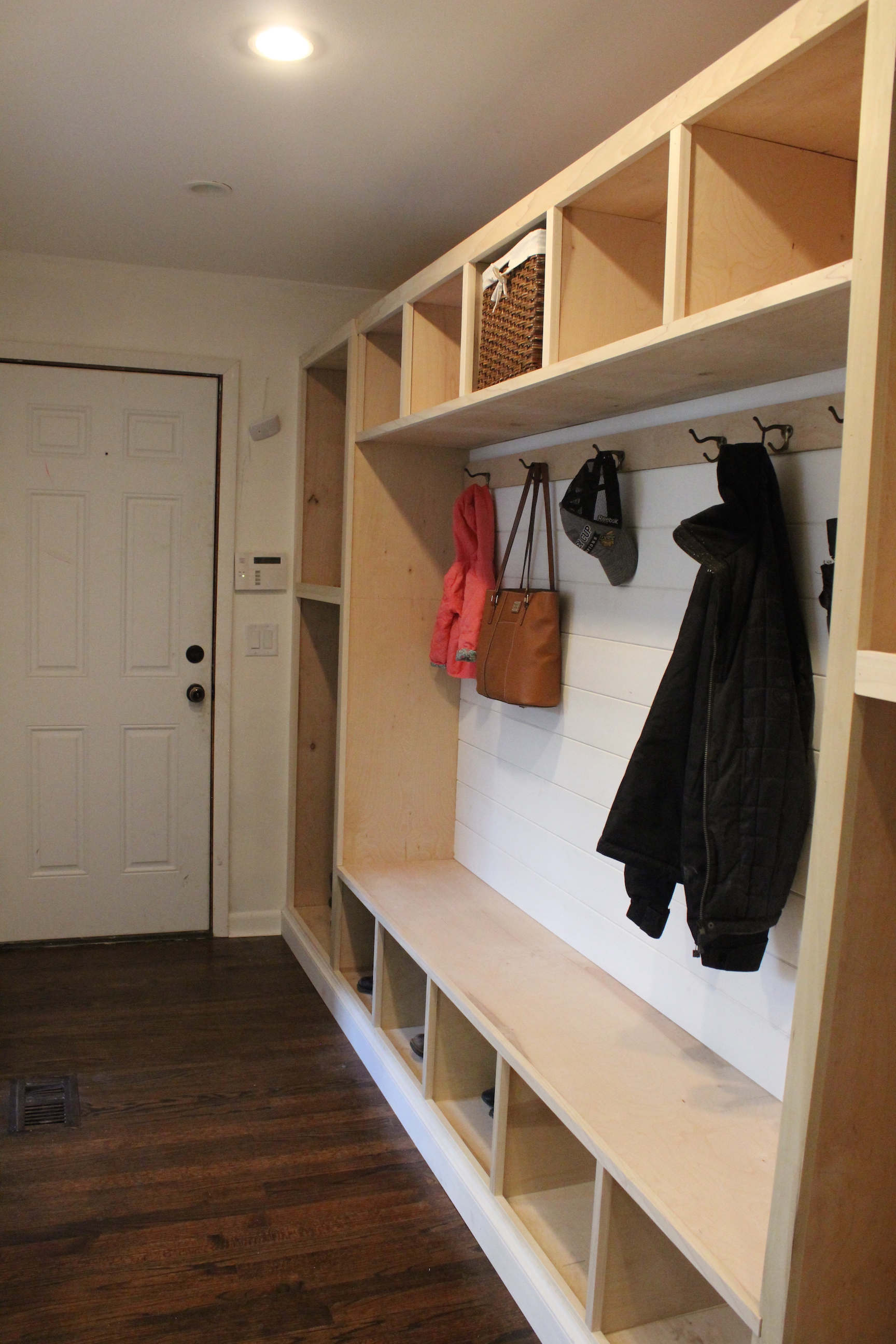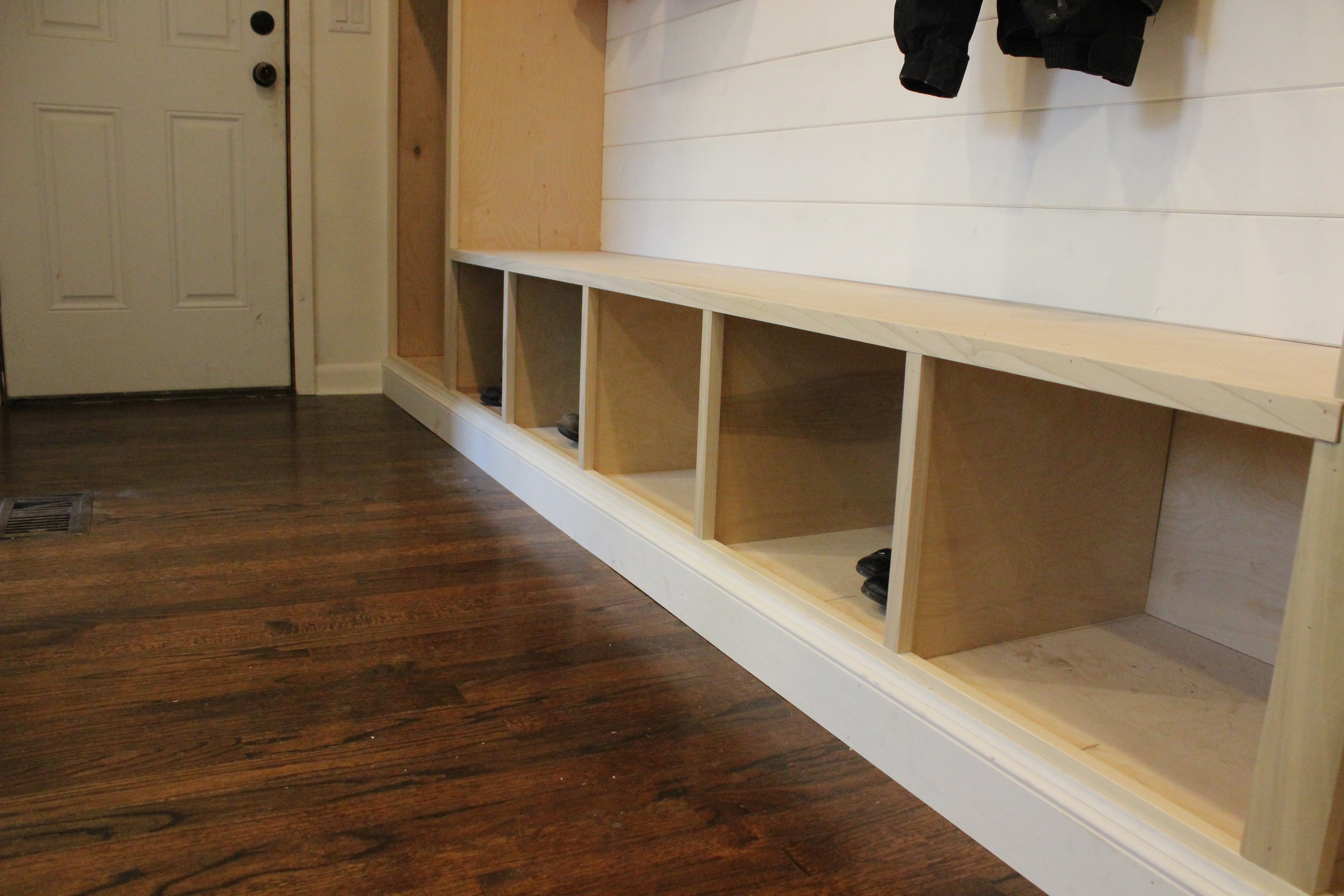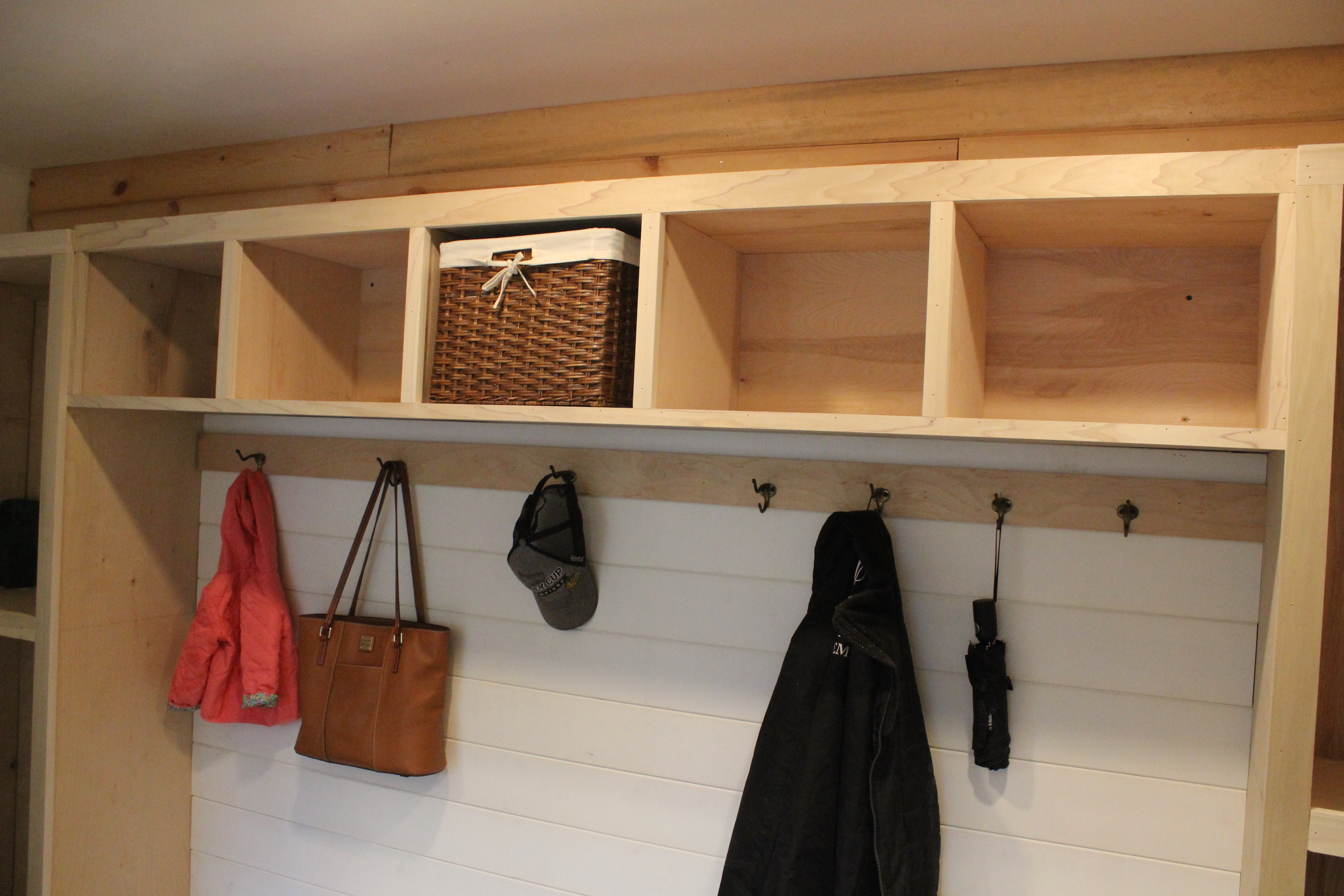 Lots of progress and it is totally functional, but we still have a lot to finish including:
Make and install doors on the end cabinets
Add crown molding
Get baskets for the top cubbies (bottom ones will remain empty for easy access to shoes)
Get hooks— I'm thinking brass ones like this.
Install and stain the seat, made from 1x6s.
Paint the mudroom cabinets a medium gray color like Coventry Gray.
Paint back door a dark gray or black color like Wrought Iron.
Paint the rest of the room, probably a light gray like Gray Owl.
We're hoping to have everything done in the next few weeks. Can't wait!