This week marked 6 months in our house (and 6 months of blogging). Time has flown by and while it usually seems like renovations are moving slowly (and never-ending), I think looking at how each space has evolved in 6 months helps show just how much we've been able to accomplish thus far.
So here is a house tour with pictures of each space when we closed compared to how they look today…..
Front Exterior
Before
Current
Upgrades so far include a "new" front door and lights, new roof and new windows. Next up will be landscaping and then painting.
Back Exterior
Before
Current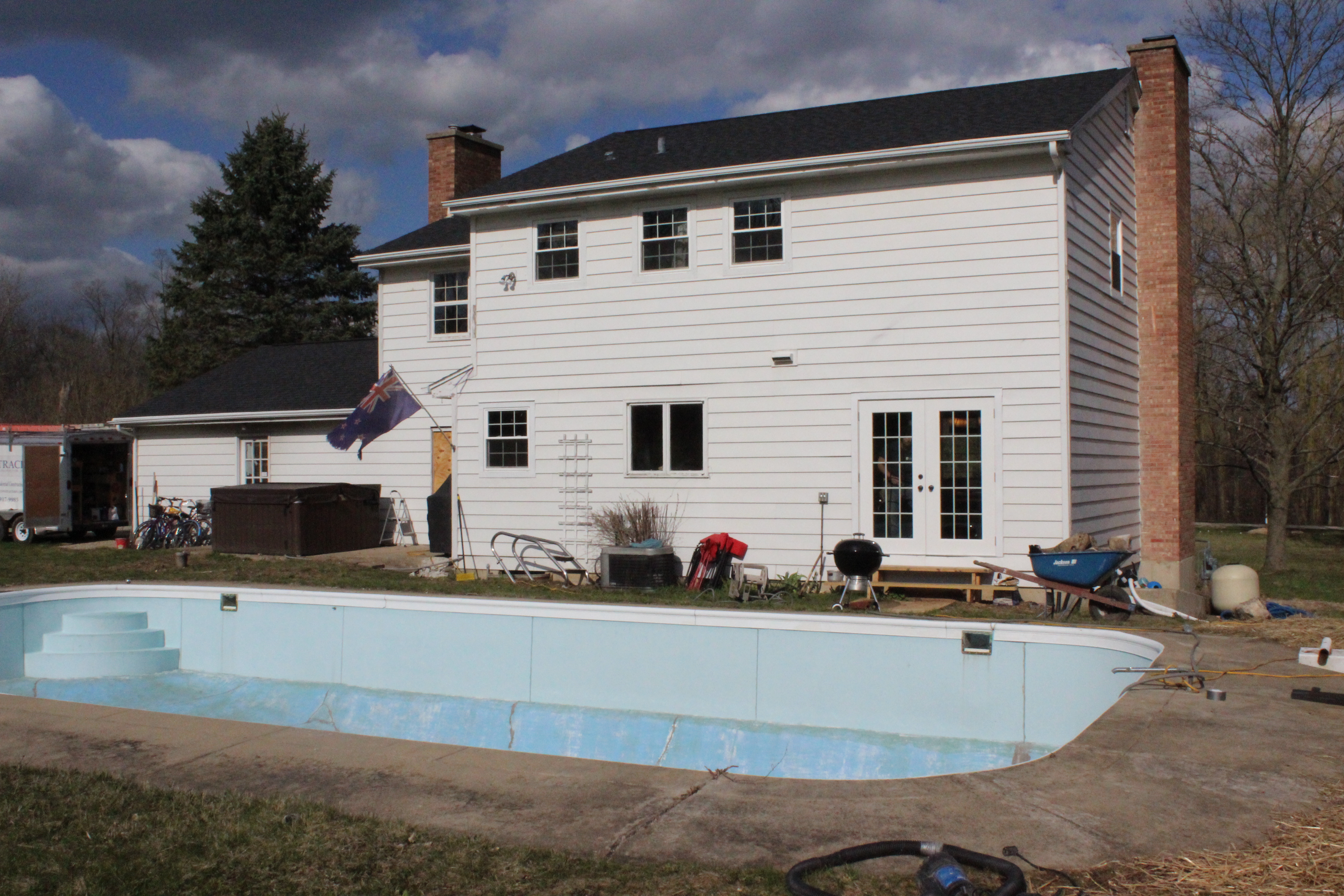 Not a huge improvement yet but in addition to a new roof and windows, we added the french doors, cut down a lot of weeds and started working to restore the pool (details to come on that).
Entry/Stairs
Before
Current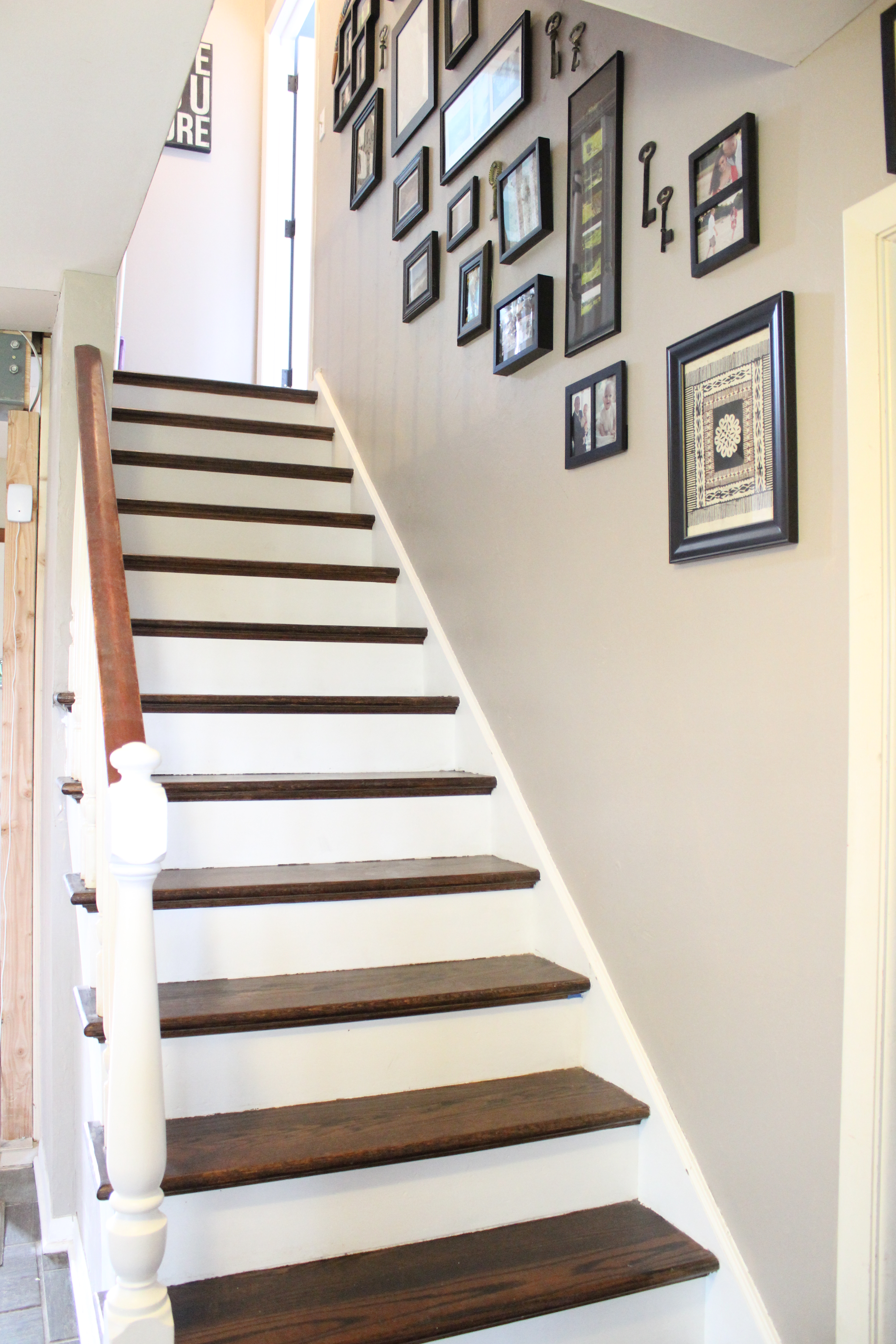 Upgrades to this area include re-finished stairs and paint (Perfect Greige by Sherwin Williams). To come will be a new railing.
Living Room
Before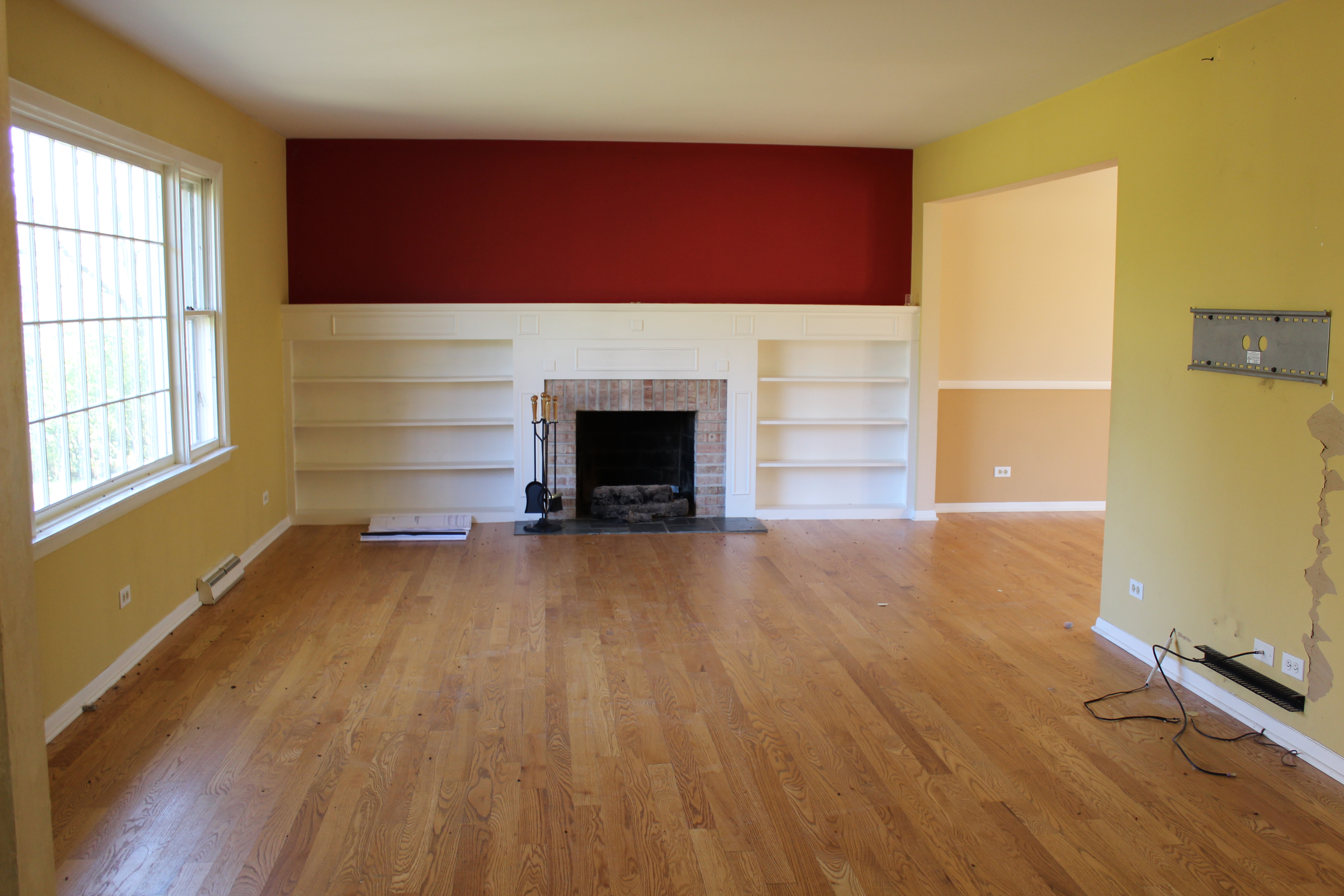 Current
Besides paint (Analytical Gray by Sherwin Williams), the major change in here is the wall removed. Next in here will be finishing the support beam and putting lights in the ceiling. Down the road we are going to change up the built-ins so they are floor to ceiling with cabinets at the bottom. Plus re-finishing the floors.
Dining Room
Before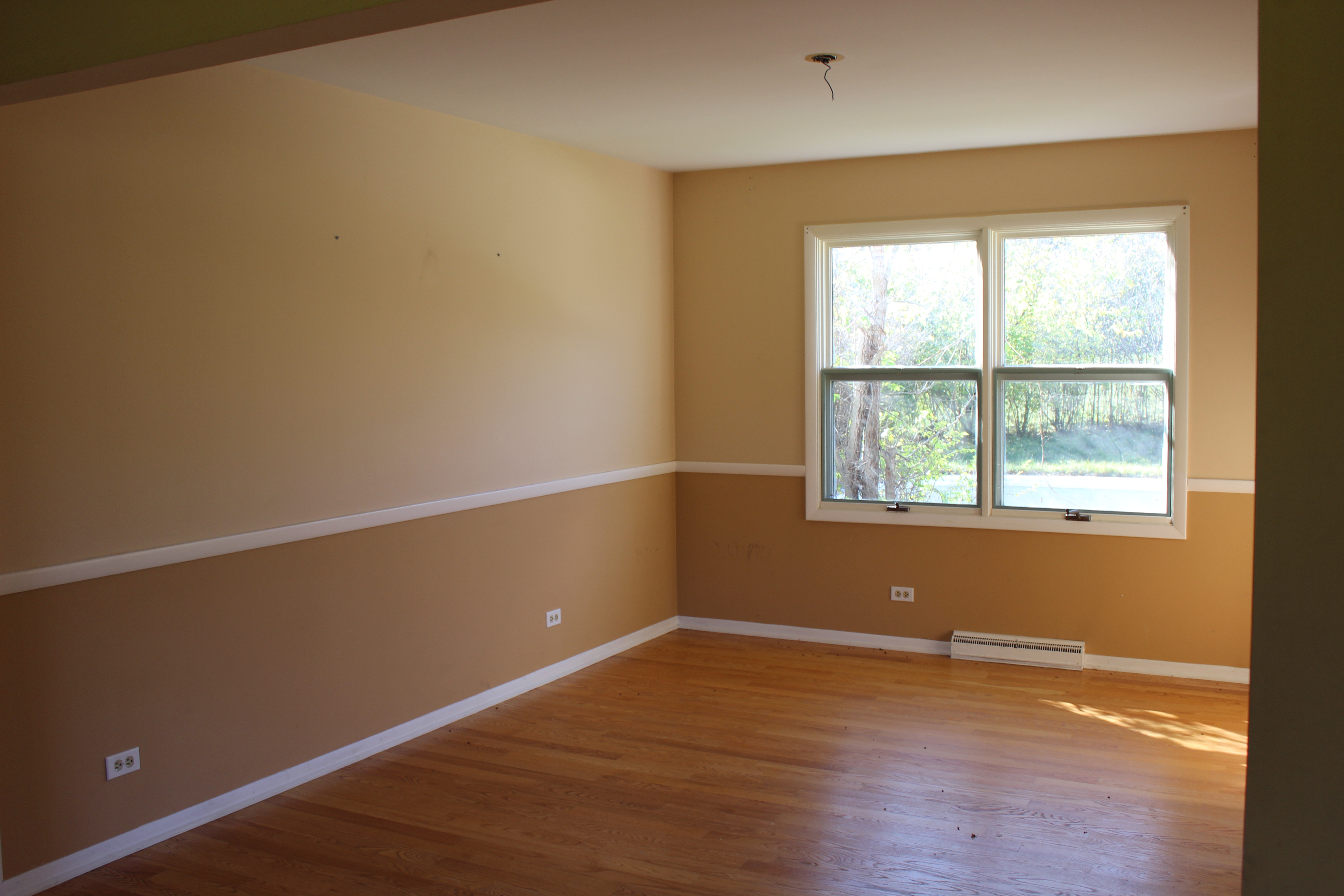 Current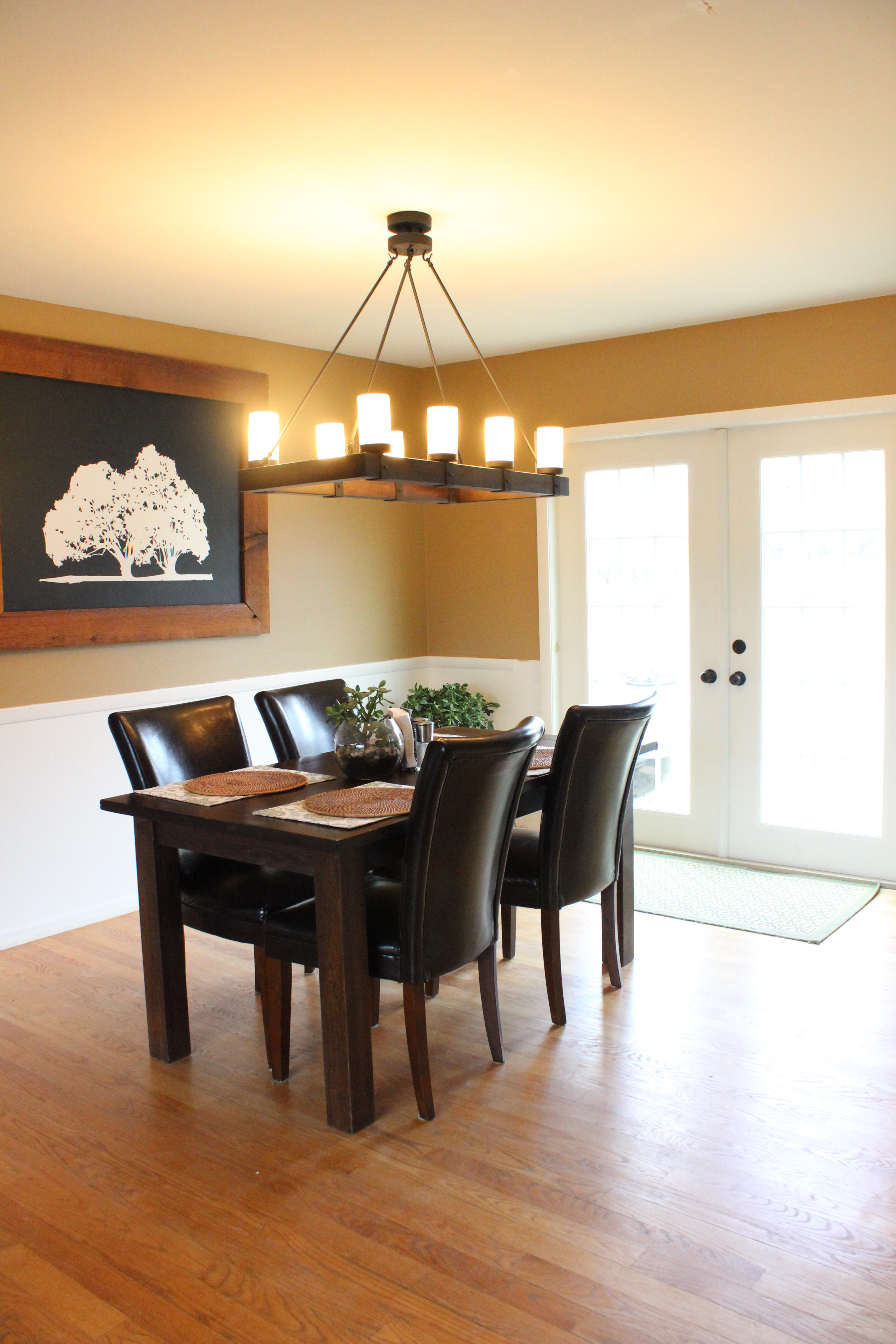 This room has seen a new light, french doors and paint (Cliff Rock by Behr above the chair, white below). Also we made the homemade tree art here. Future plans in here include shadowbox molding, a new handmade table and a rug.
Kitchen
Before
Current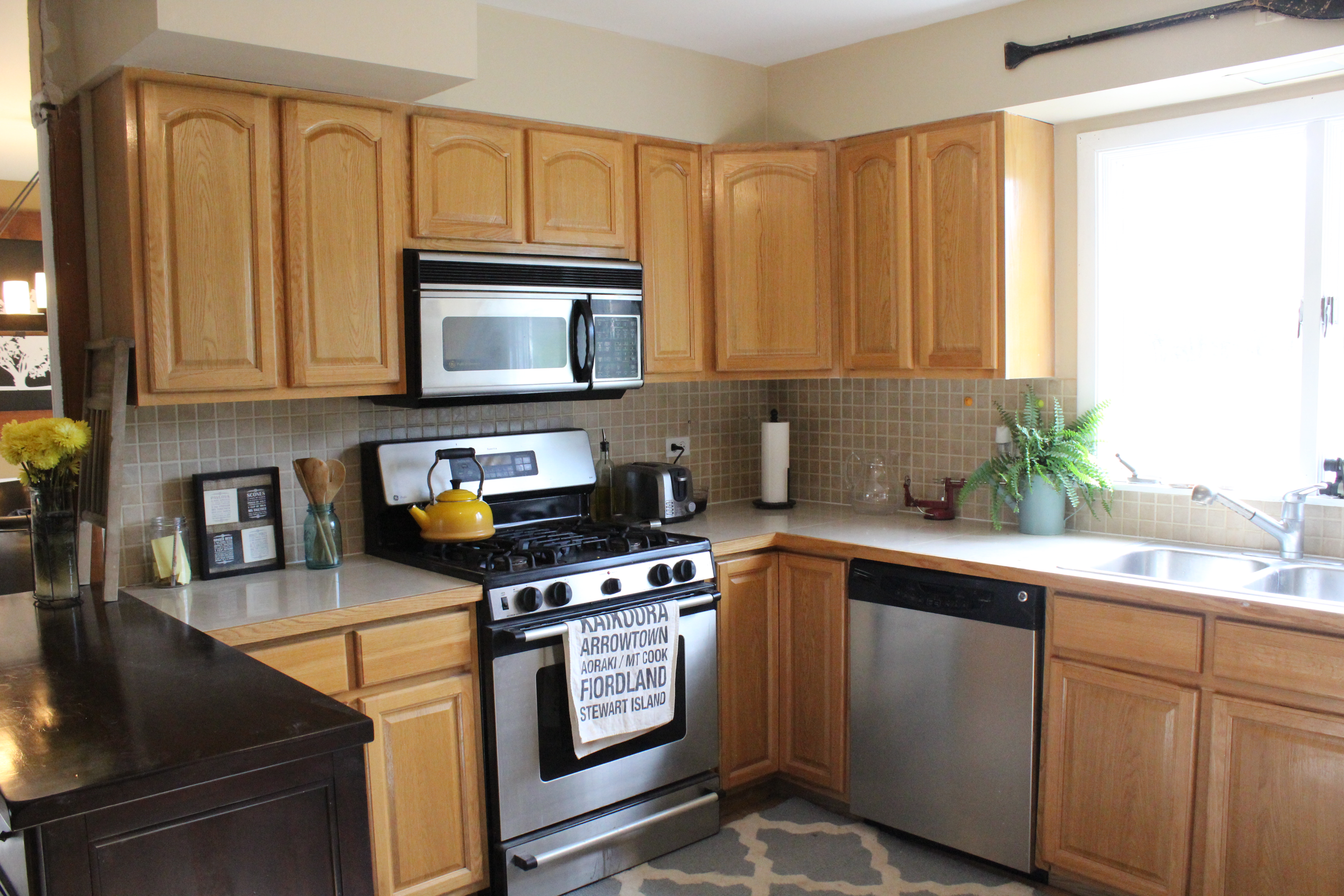 Not much has changed in here besides taking out the main wall. A complete renovation will come including new cabinets, countertops, lighting, flooring and appliances.
Den
Before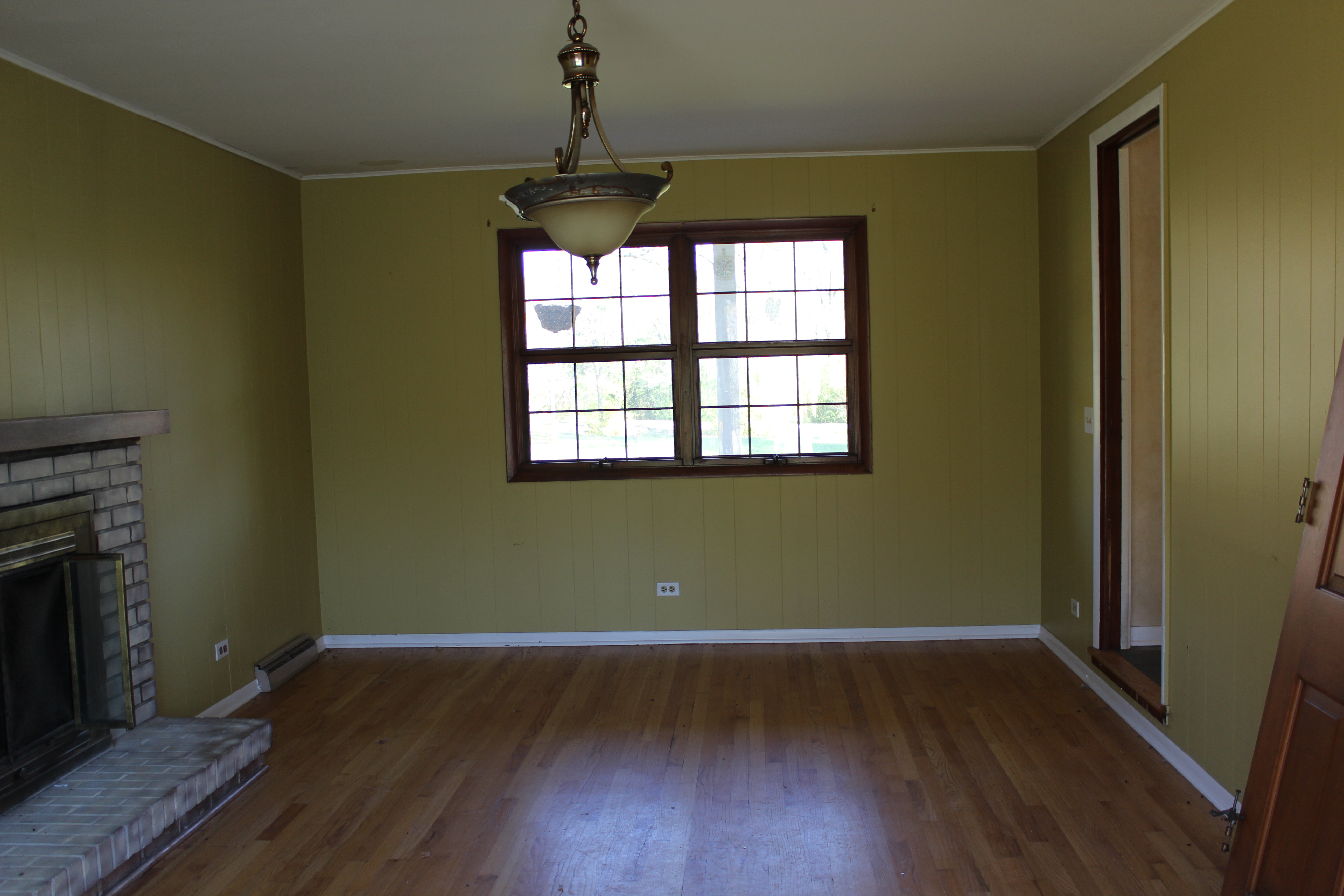 Current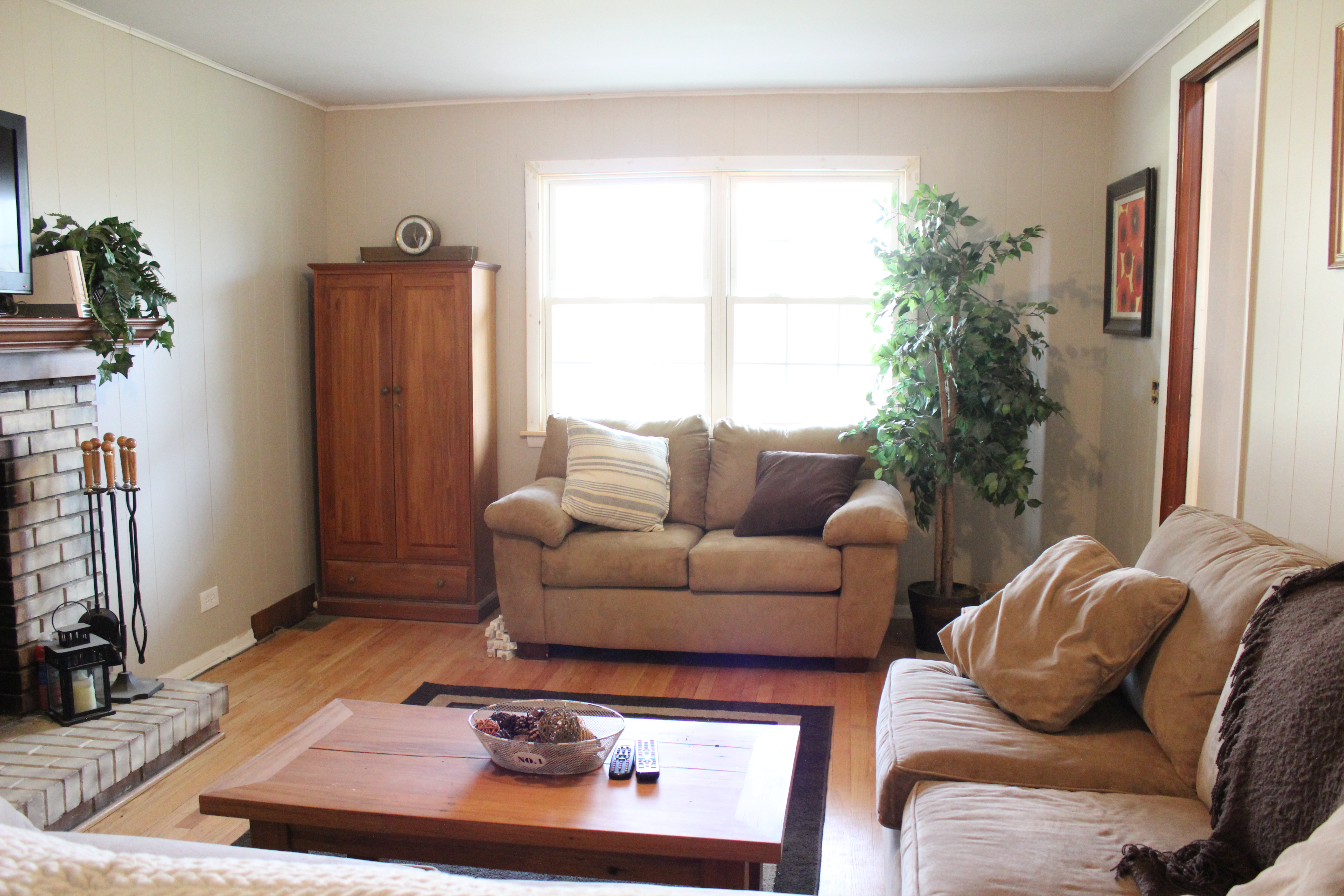 Little progress in here except for paint (Behr's Wheat Bread). We're now thinking of turning this into a 1st floor office. Still need to re-do the fireplace, re-finish the floors and add some french doors.
Powder Room
Before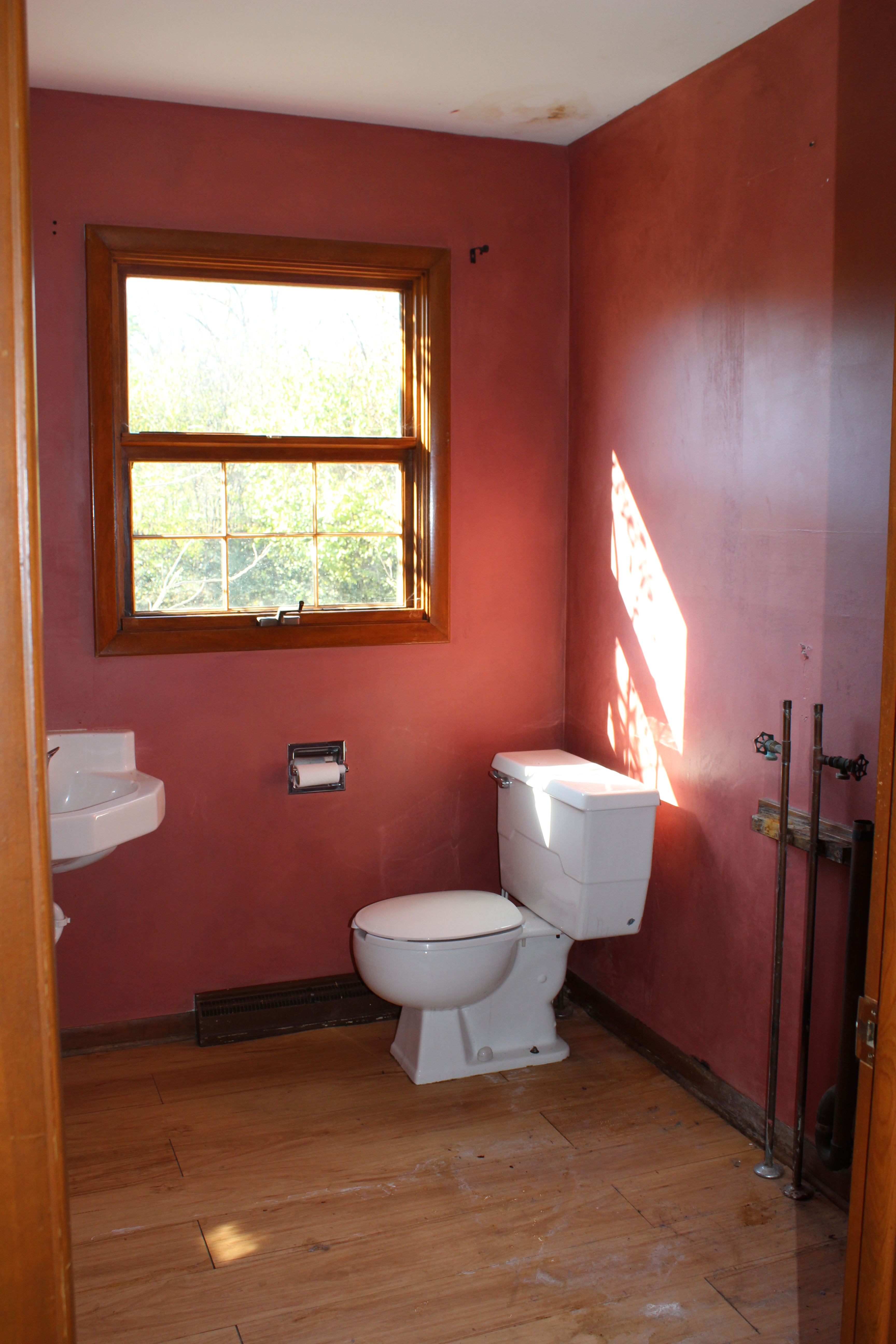 Current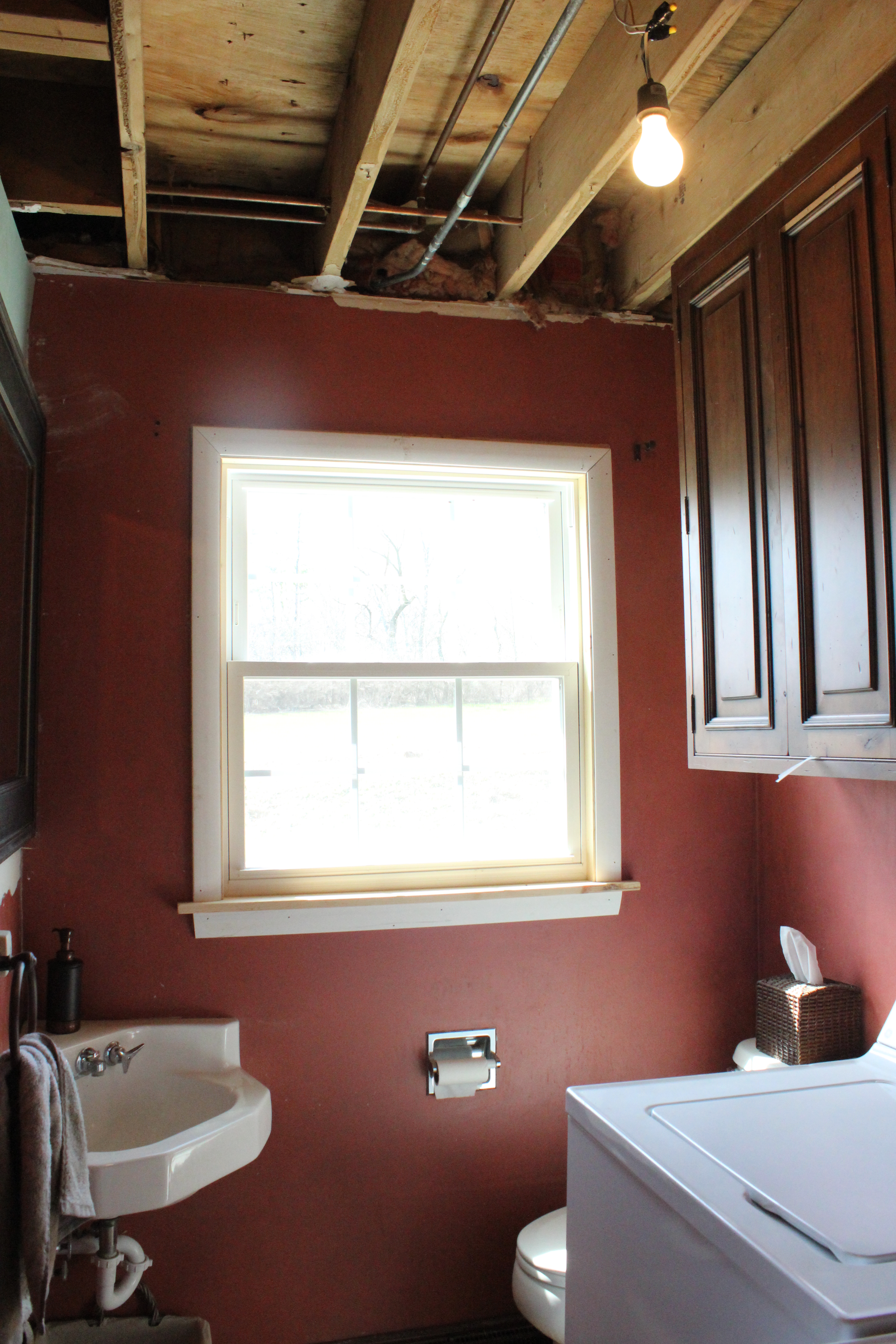 Little progress in here too but that's because this is going to turn into the kitchen pantry. See our future floor plan to learn more.
Upstairs Landing
Before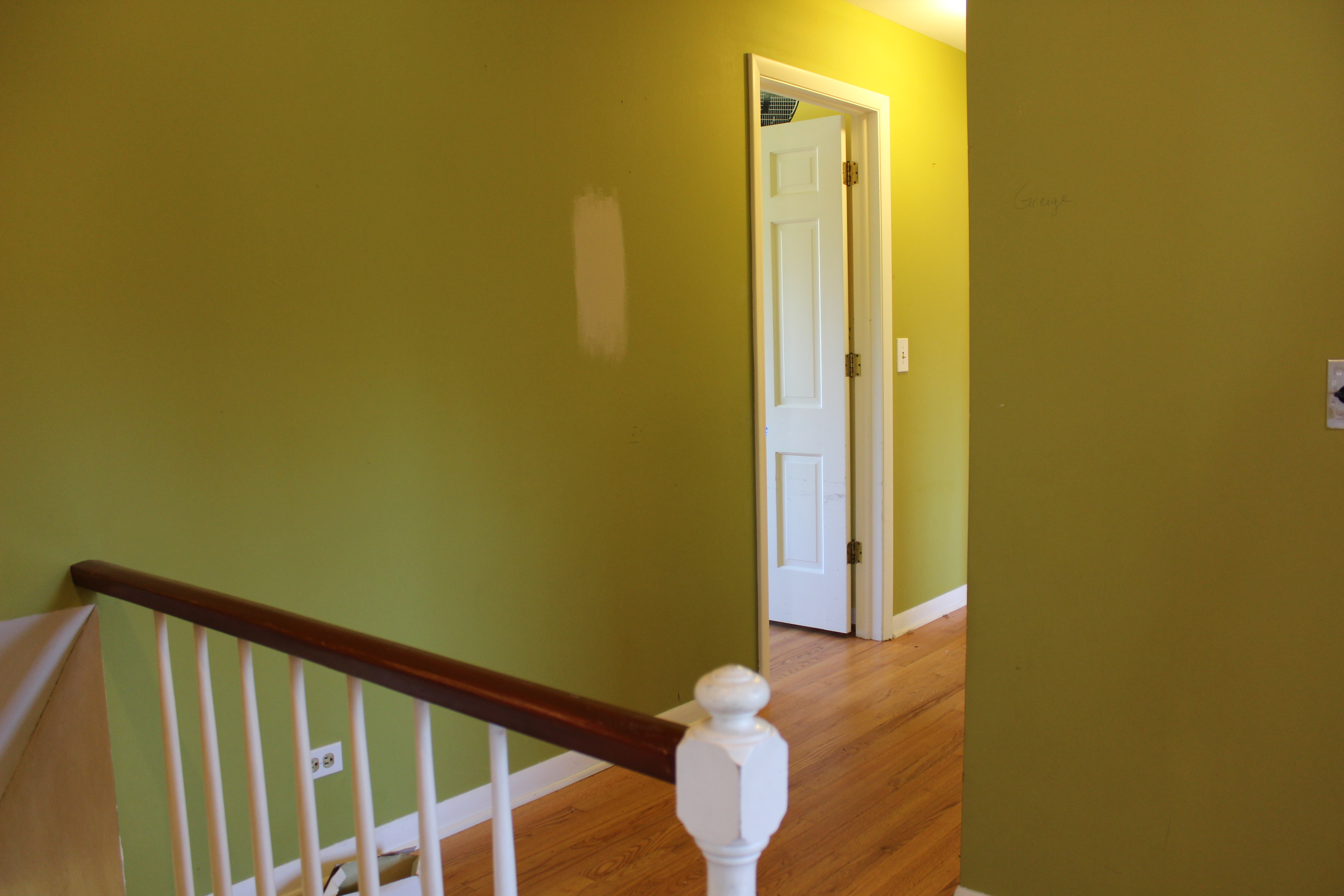 Current
Paint and floors are new in here. That railing and banister is also new but just needs to be stained to match the floors.
Guest Bathroom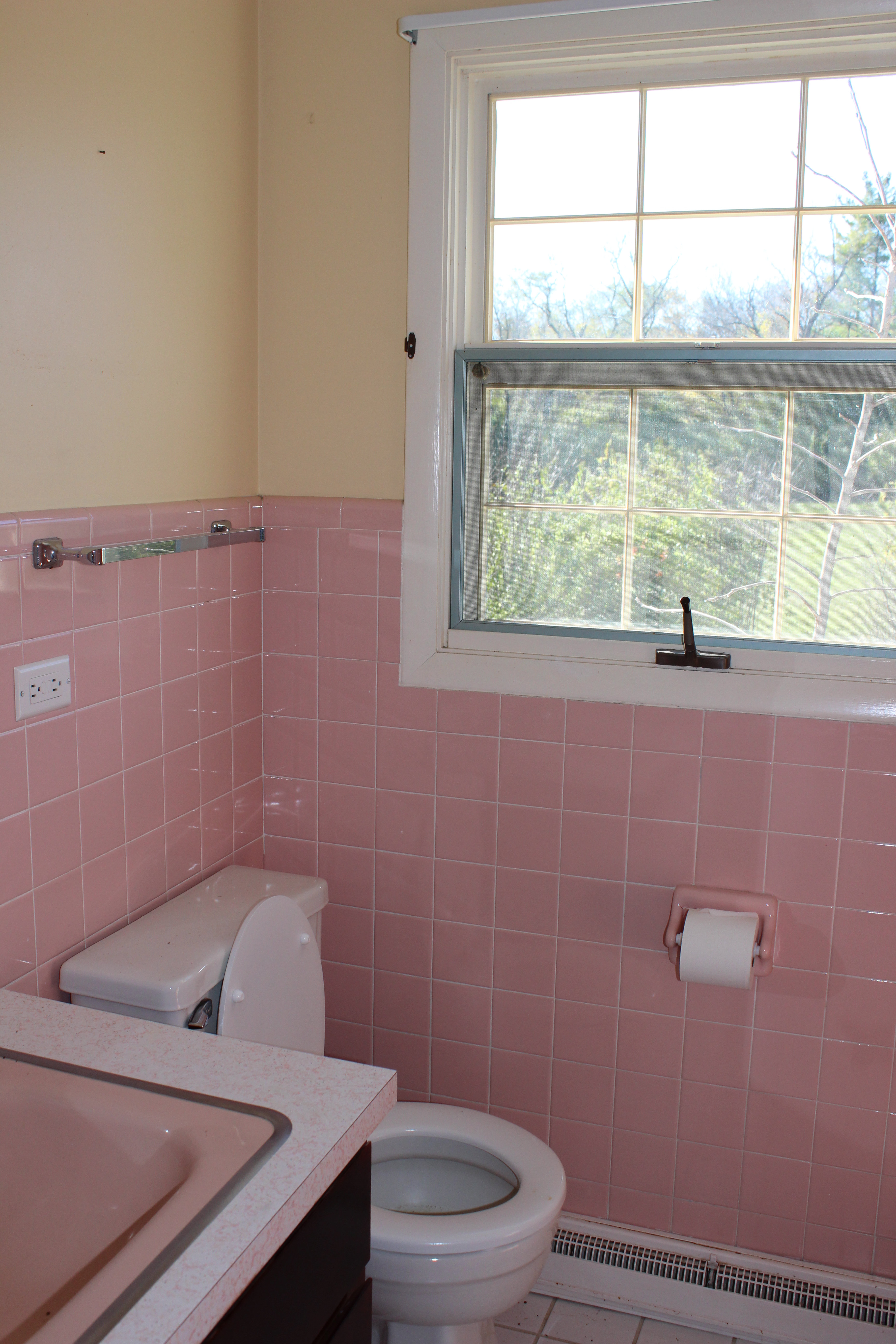 After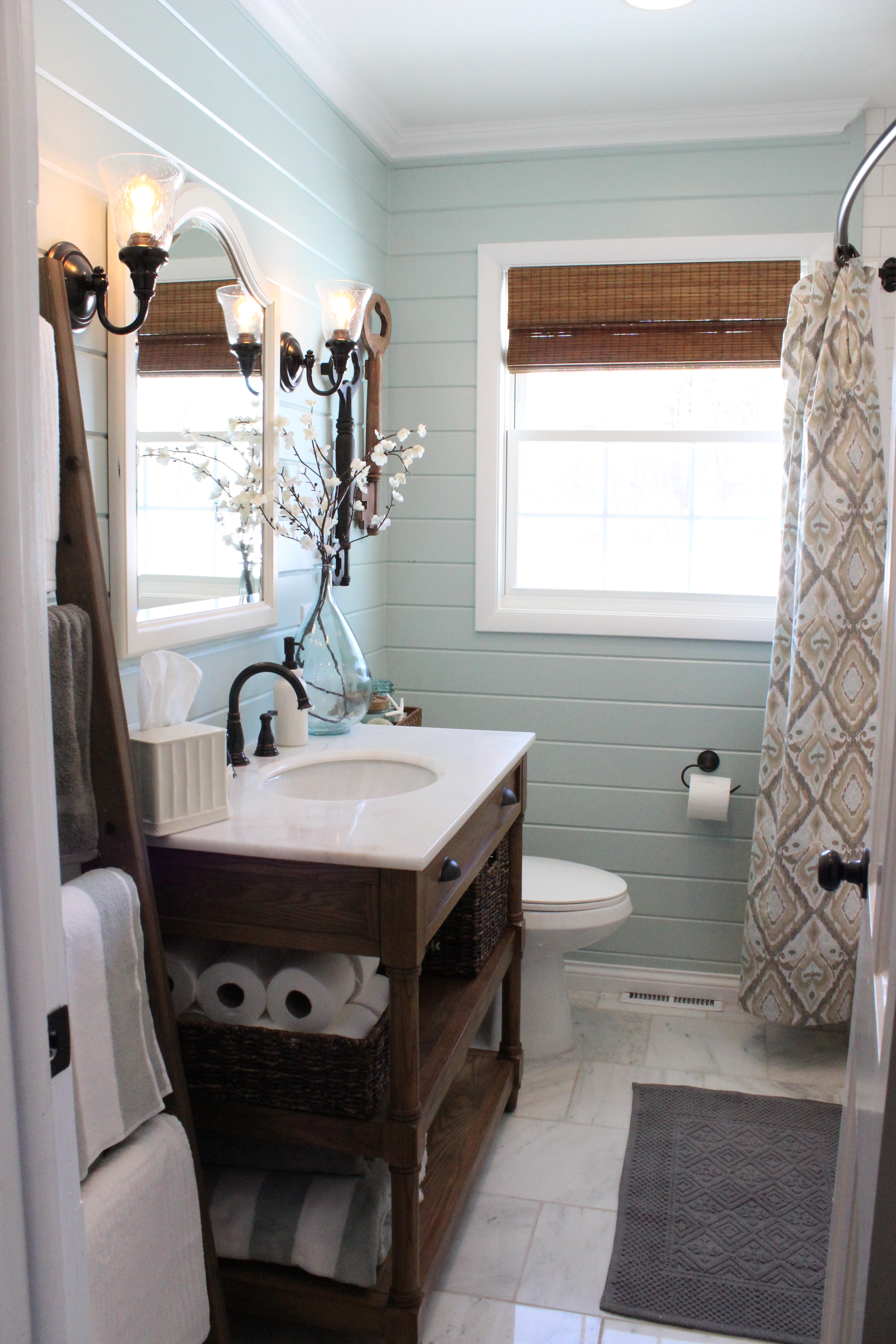 This is the only room I'm calling "After" instead of "Current" because it is 100% done. We're pretty proud of this space especially since its the reason we are getting most of our blog traffic because of people finding it on Pinterest and other blogs. You can get all the bathroom details here.
Master Bedroom
Before
After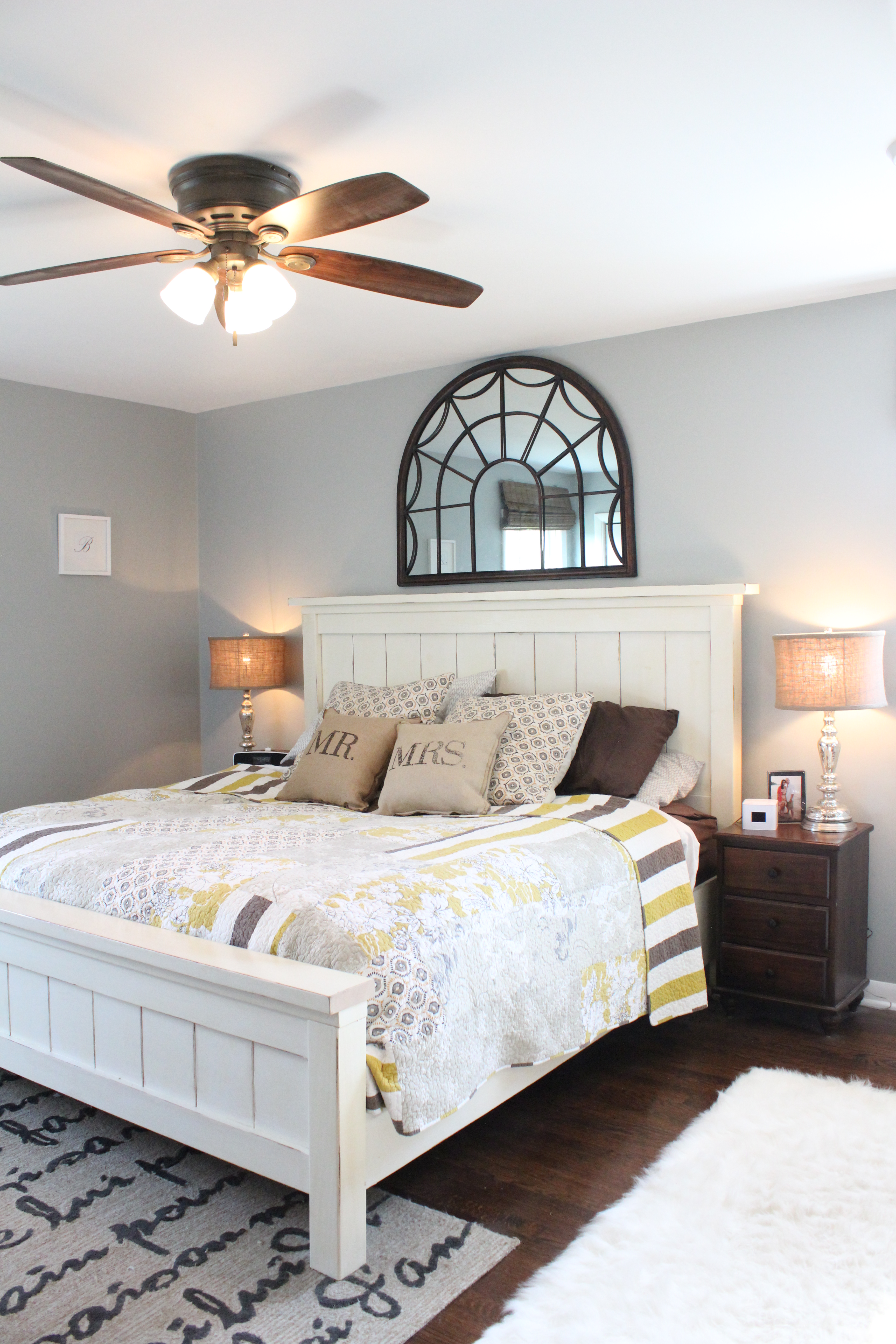 Paint is Benjamin Moore's Metropolitan. Also new is the ceiling fan and floors re-finished.
Master Bathroom
Before
Current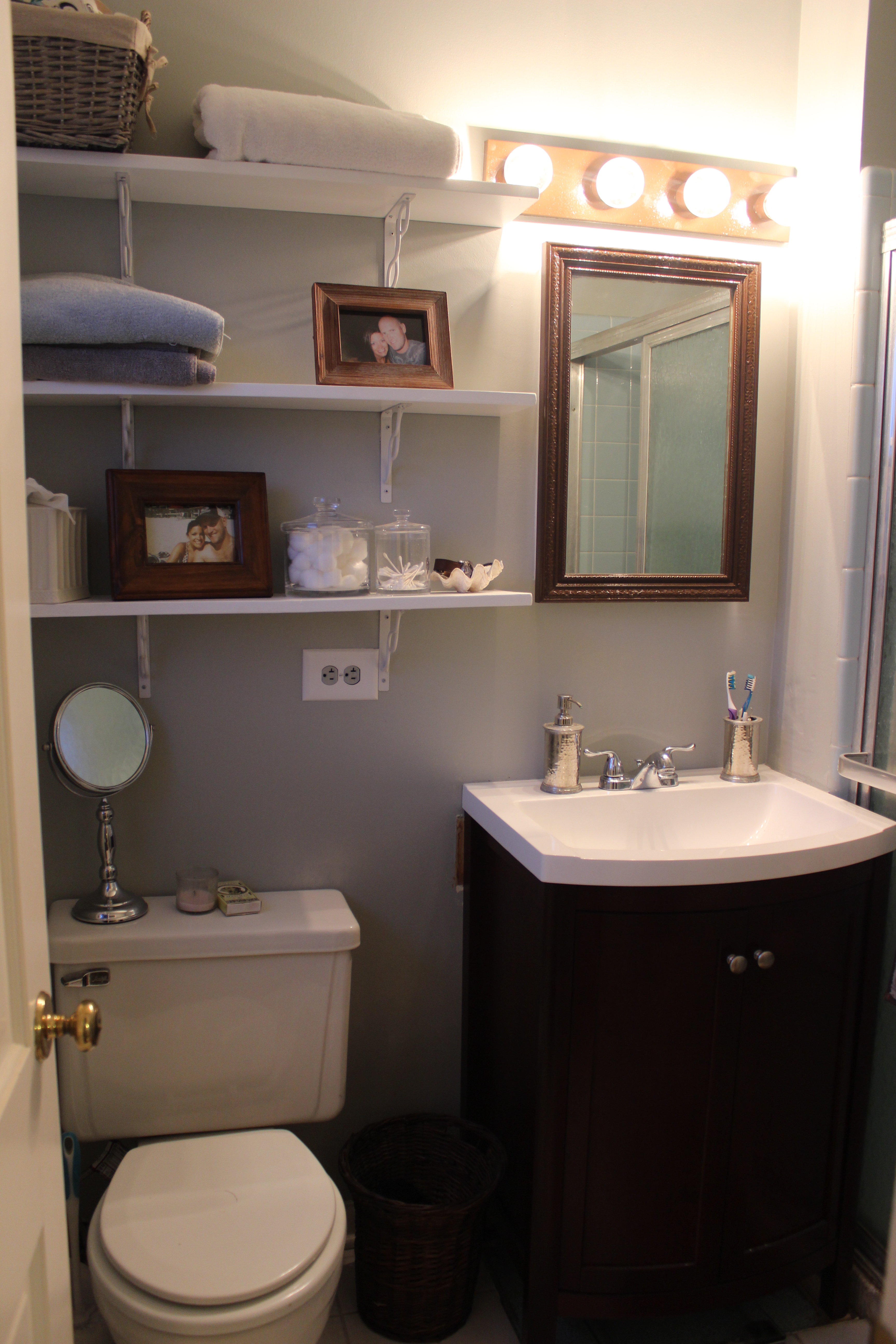 We just painted, added some shelves and put in a cheap vanity in here. This room is going to turn into an upstairs laundry when we relocate our master bedroom.
Office
Before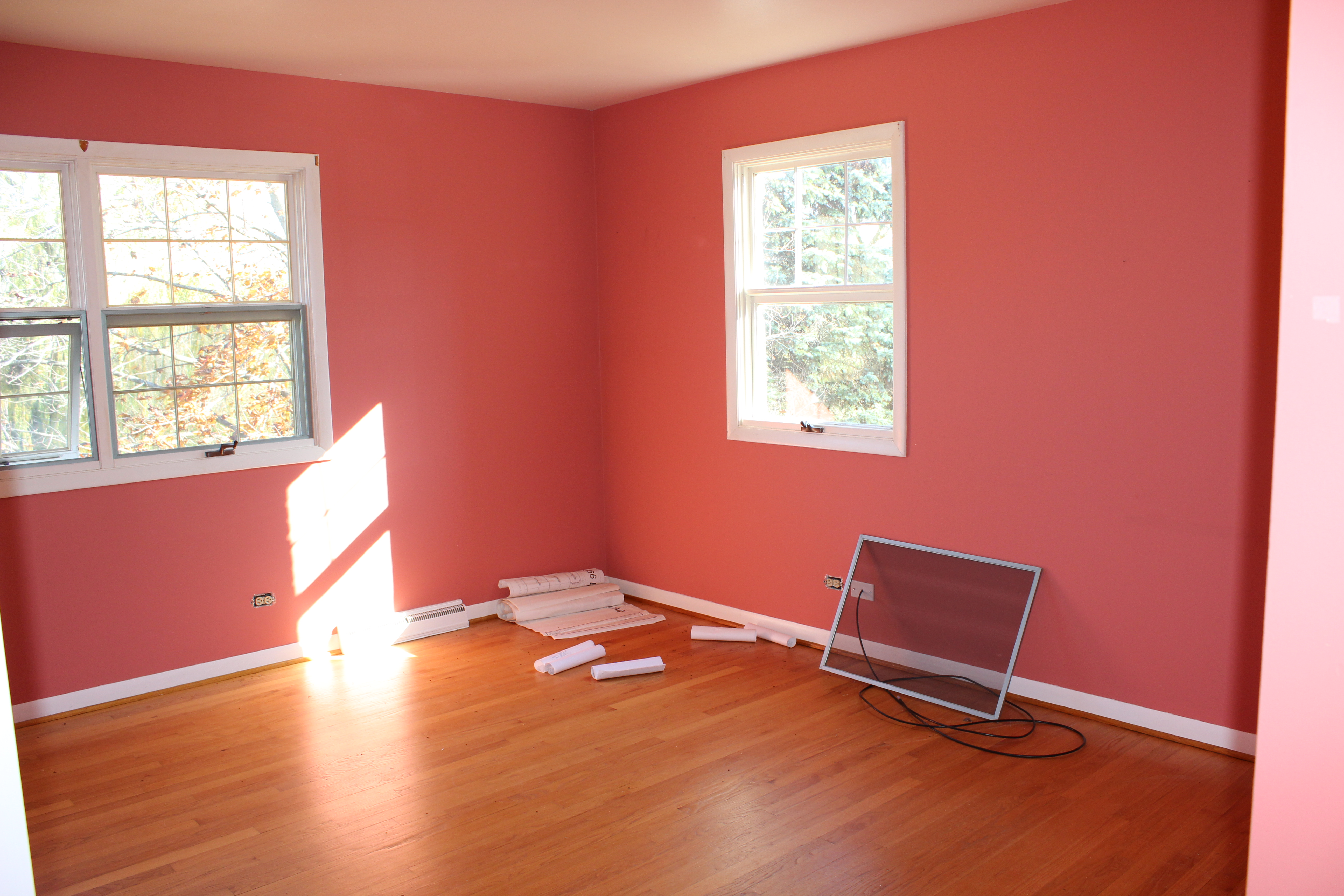 Current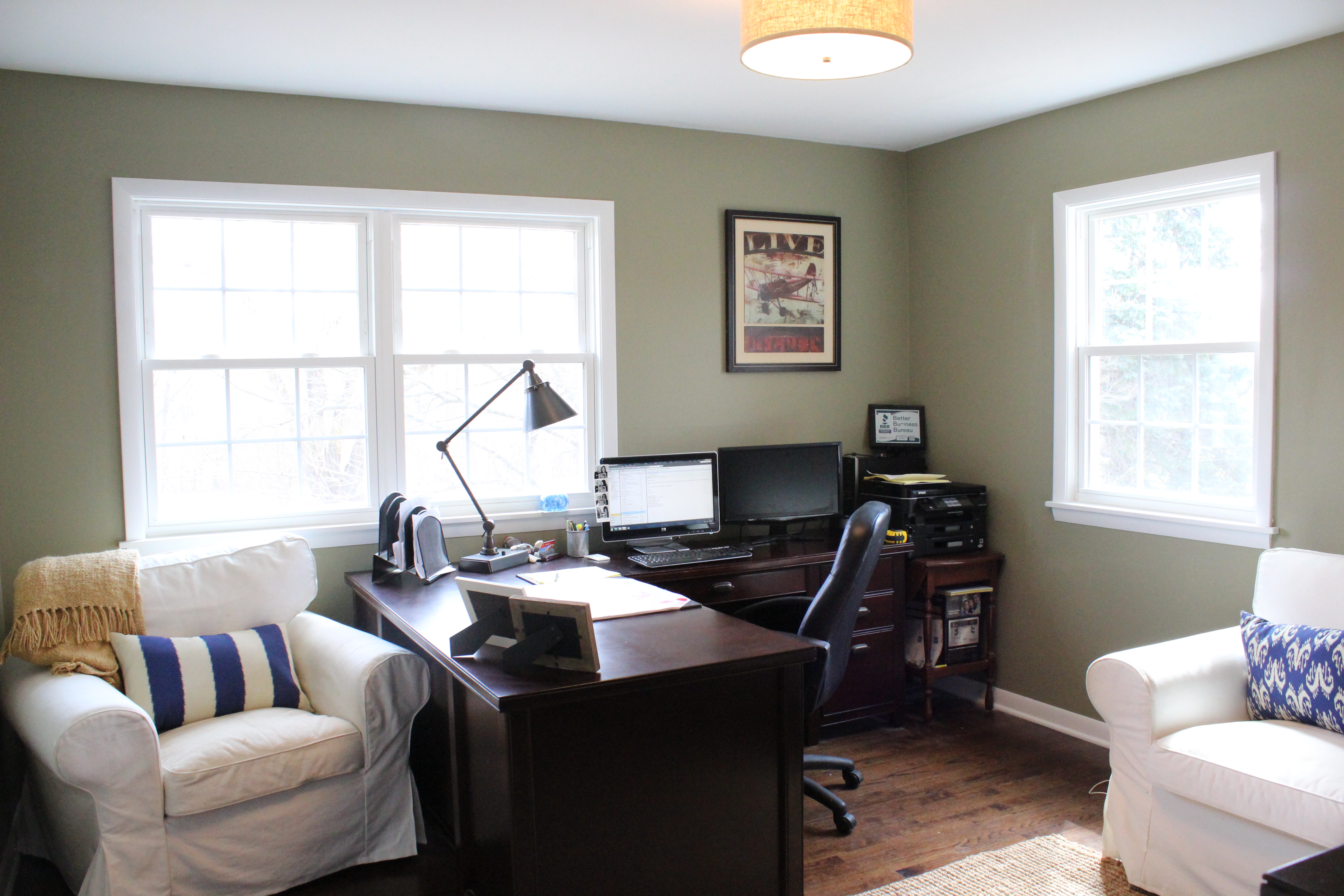 This room got a new coat of paint (Benjamin Moore Dry Sage), light, windows and re-finished floors.
Spare Bedroom #1
Before
Current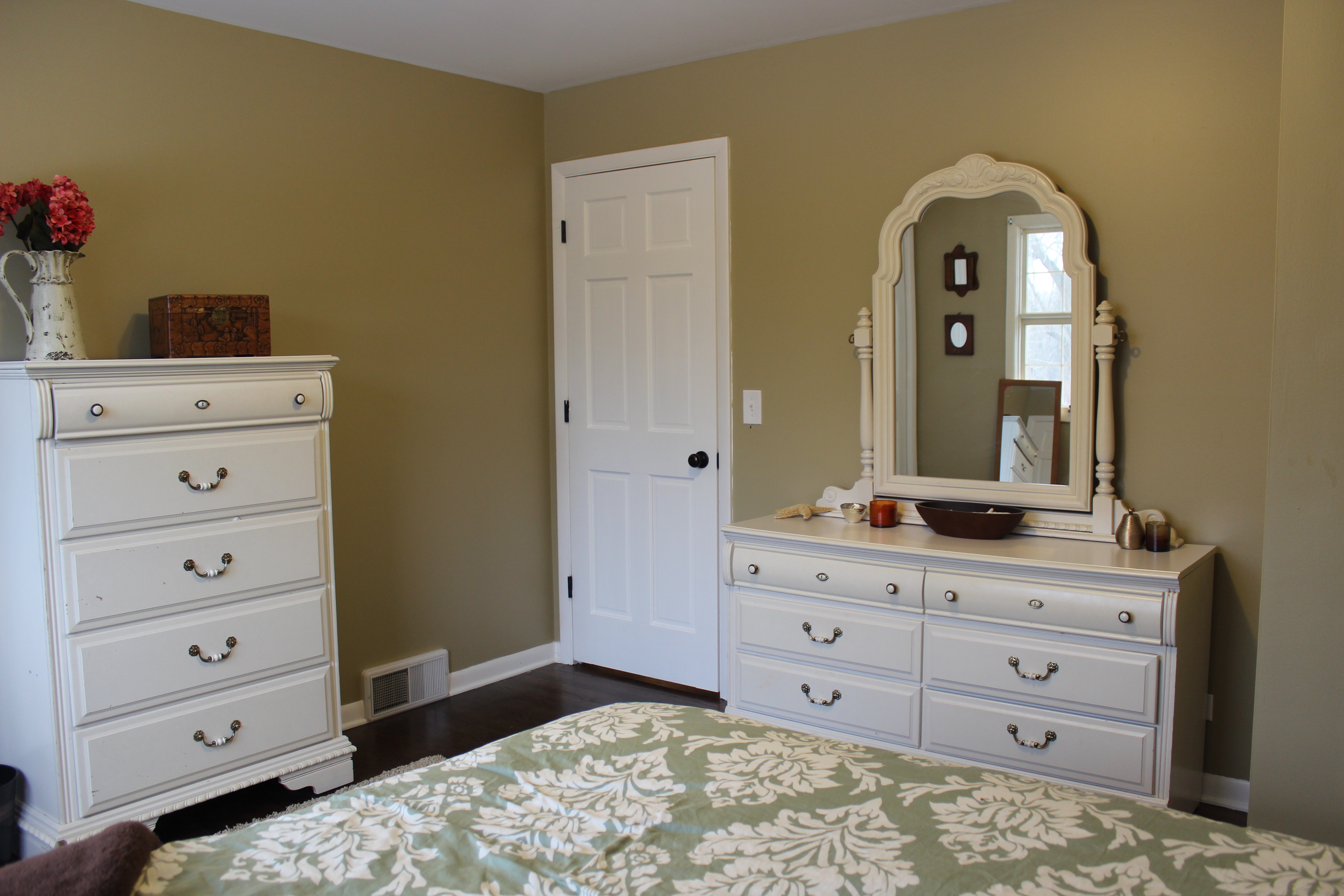 Paint color in here is Glidden's Soft Suede.
Spare Bedroom #2
Before
Current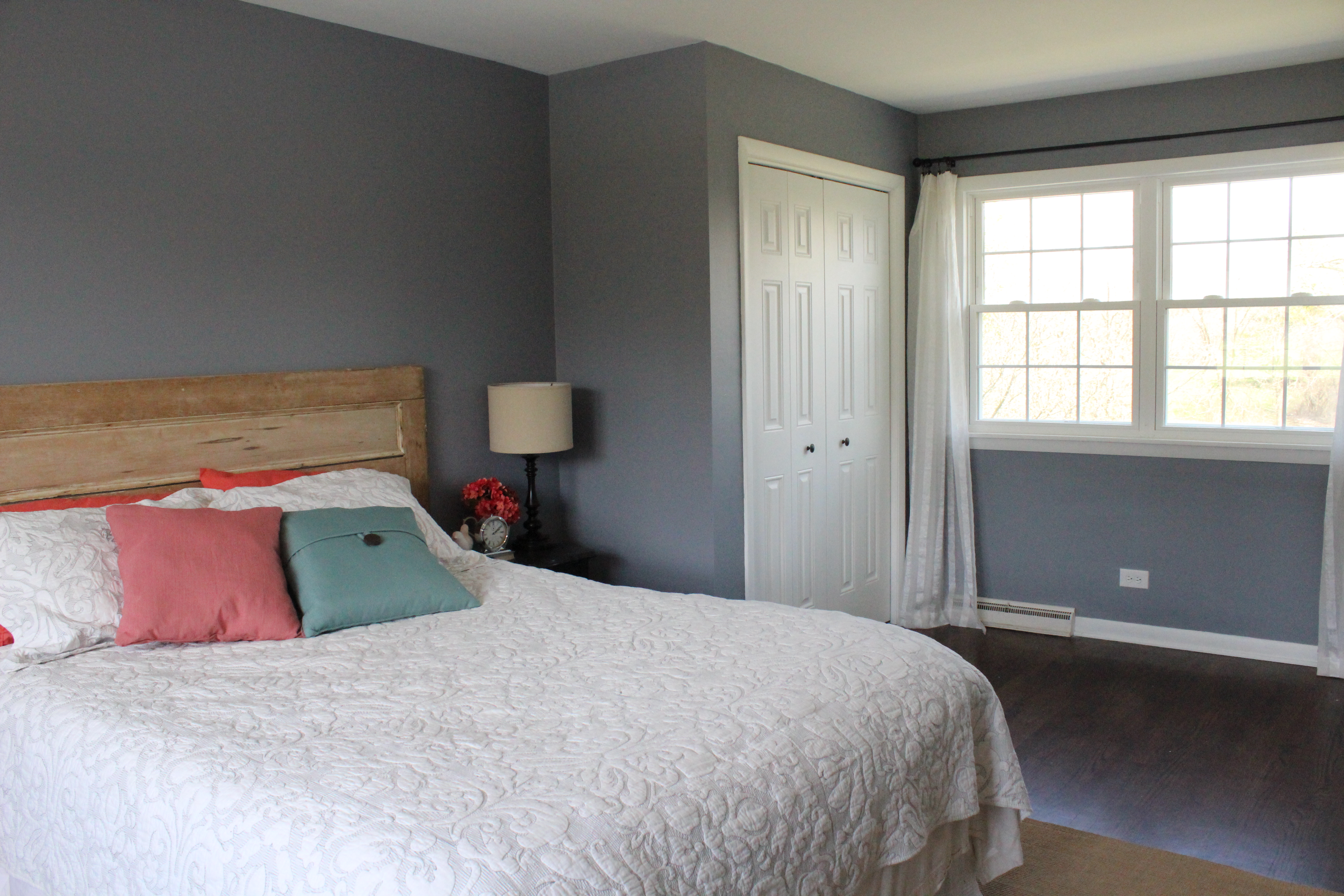 New window, closet doors and floors re-finished in here. The paint color is a lightened version of Benjamin Moore Mineral Alloy.
That concludes the tour. Not bad, right? A lot accomplished, but still a lot to go. Our guess is it will take 2 years to complete everything so I guess we are 25% of the way there.